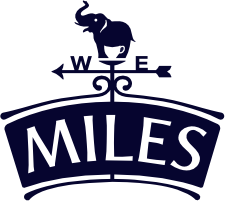 Lemon and Ginger Iced Tea
If you are feeling lethargic this energising iced tea will perk you up!
Our aromatic Ginger and Lemongrass Tea Kites are punchy and full of zing –­ this iced tea is sure to give you a boost of energy.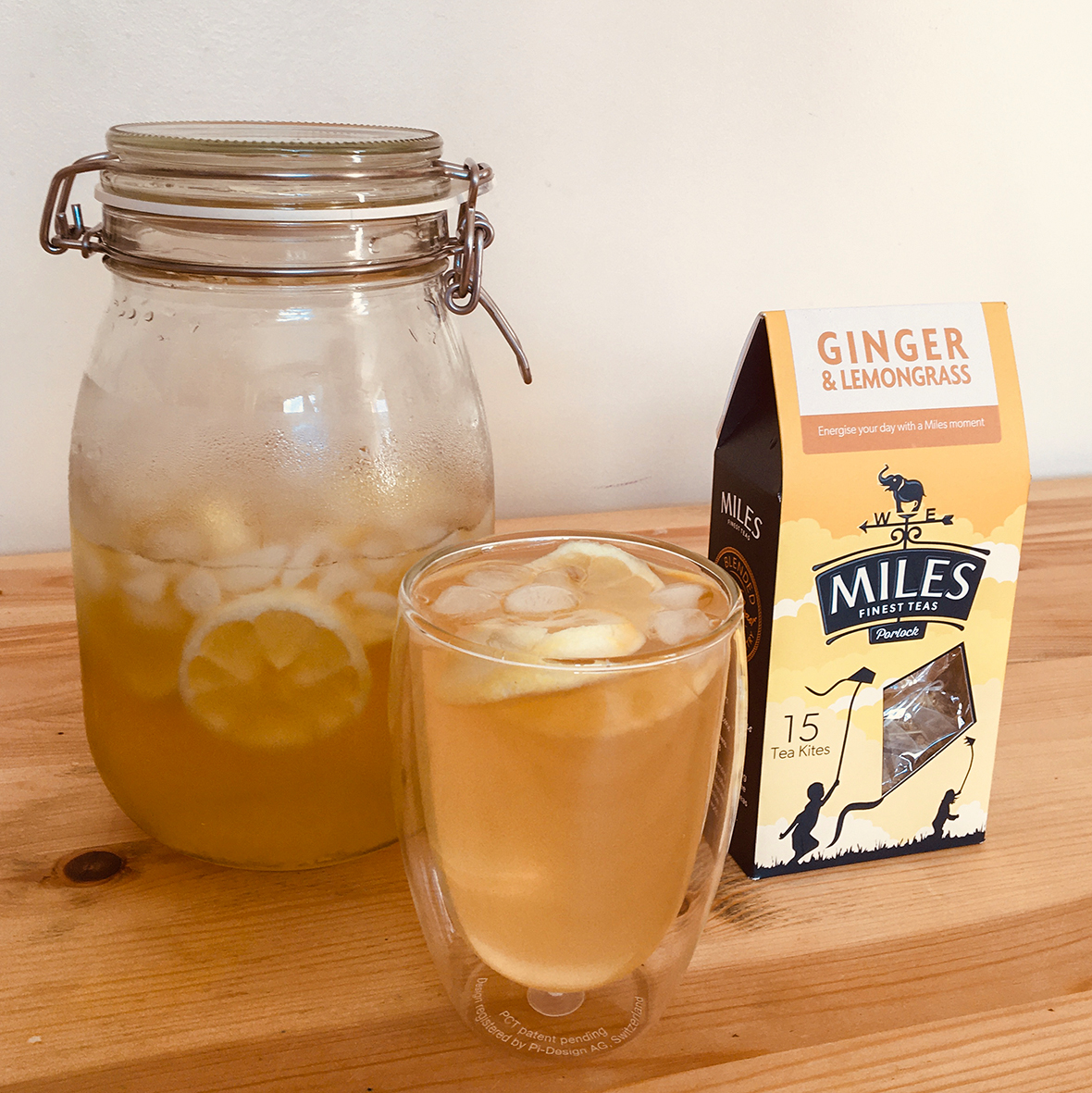 Ingredients:
5-6 Ginger and Lemongrass Tea Kites
2 lemons
Thumb sized piece of ginger
2-3 tbsp white sugar
Equipment:
Kinto Capsule Cold Brew Carafe
Method:
Remove the filter of the Kinto Capsule Cold Brew Carafe and fill with the Ginger and Lemongrass Tea Kites.
Peel the ginger and cut into thin slices. Peel the zest of the lemons. Add both the ginger and lemon peel directly into the capsule, along with the sugar.
Put the filter back into the carafe and fill with one litre of boiled water.
Allow the tea to steep for 4-5 minutes.
Once brewed, remove the remove the filter and dispose of the teabags.
Using a long teaspoon, remove the ginger slices and the lemon zest and leave the tea to cool down to room temperature.
Take a mason jar and add ice cubes, filling a quarter of the jar.
Cut the lemons into slices and add them to the Mason jar.
Pour the cooled tea into the mason jar, give it a good stir, and leave it for 5 minutes for the ingredients to infuse.
Pour the iced tea into a glass filled with ice and serve.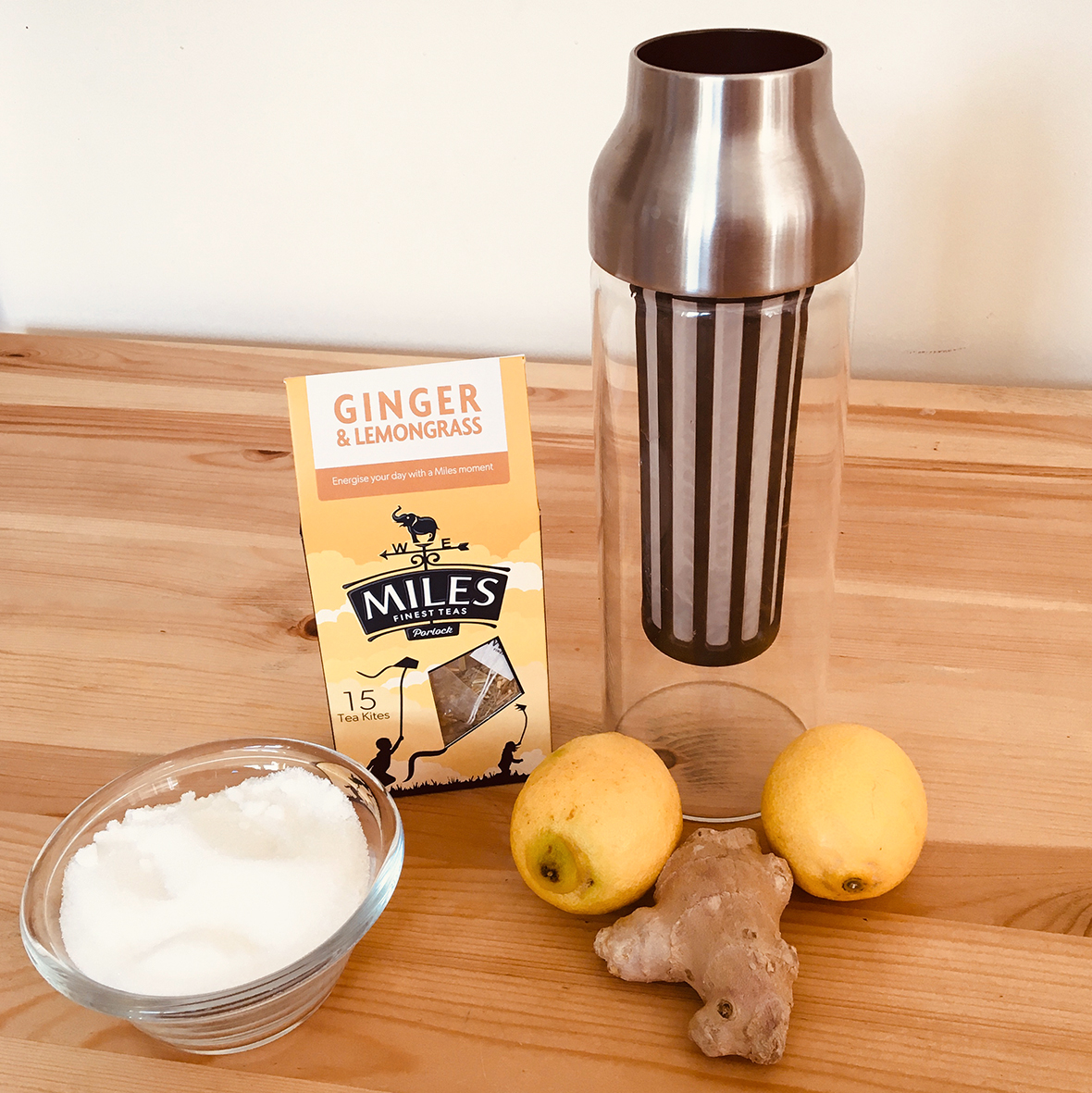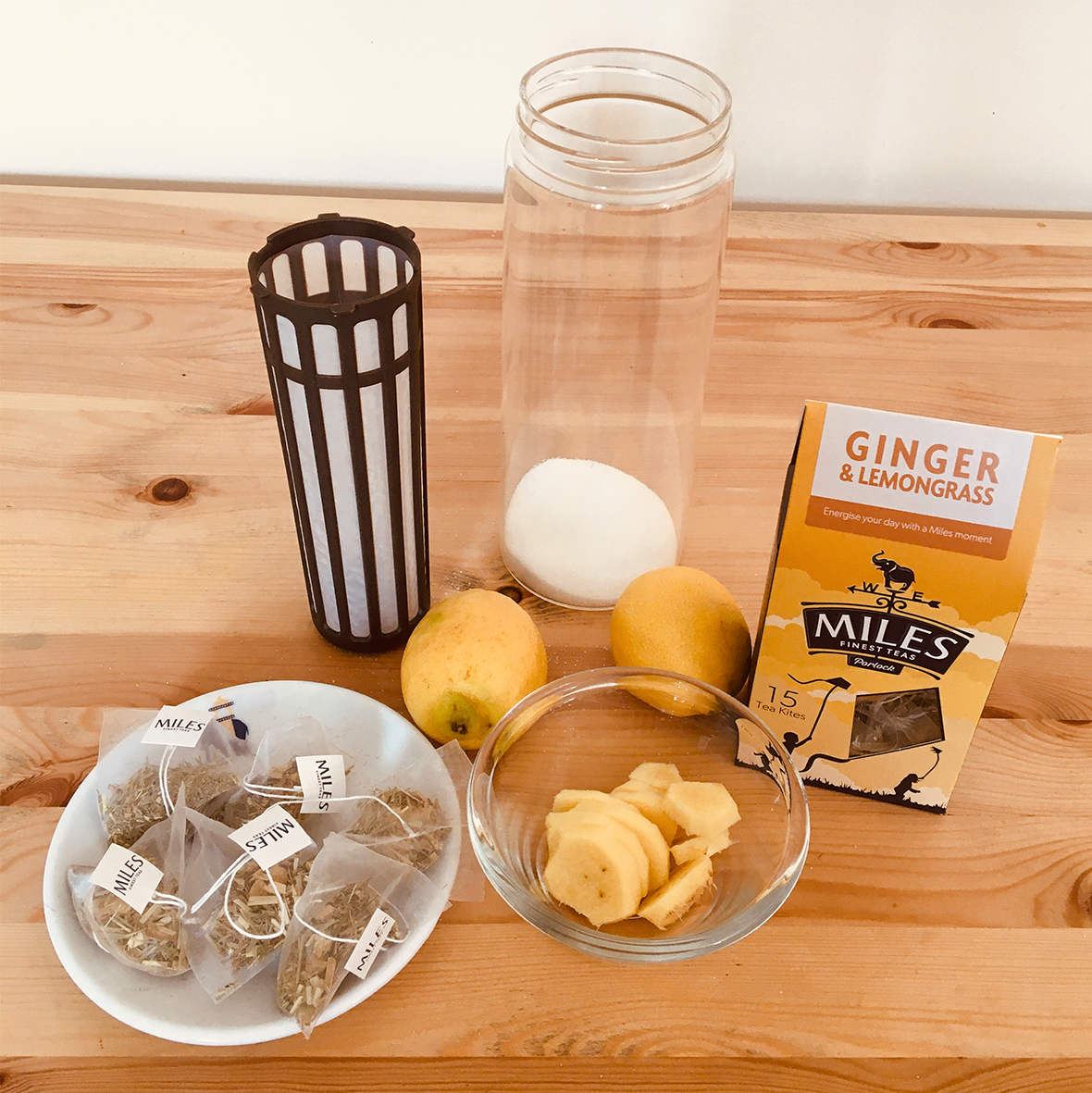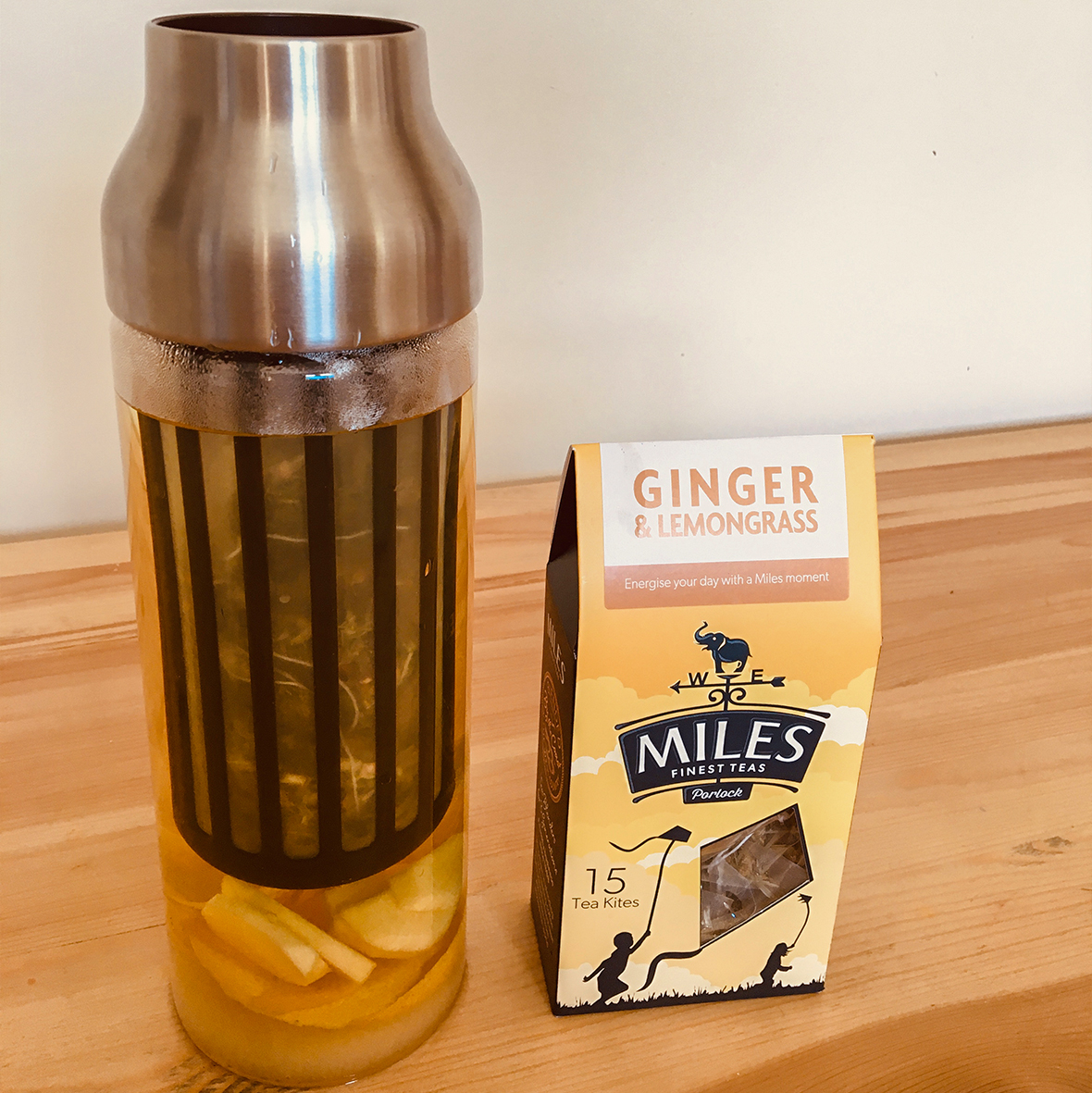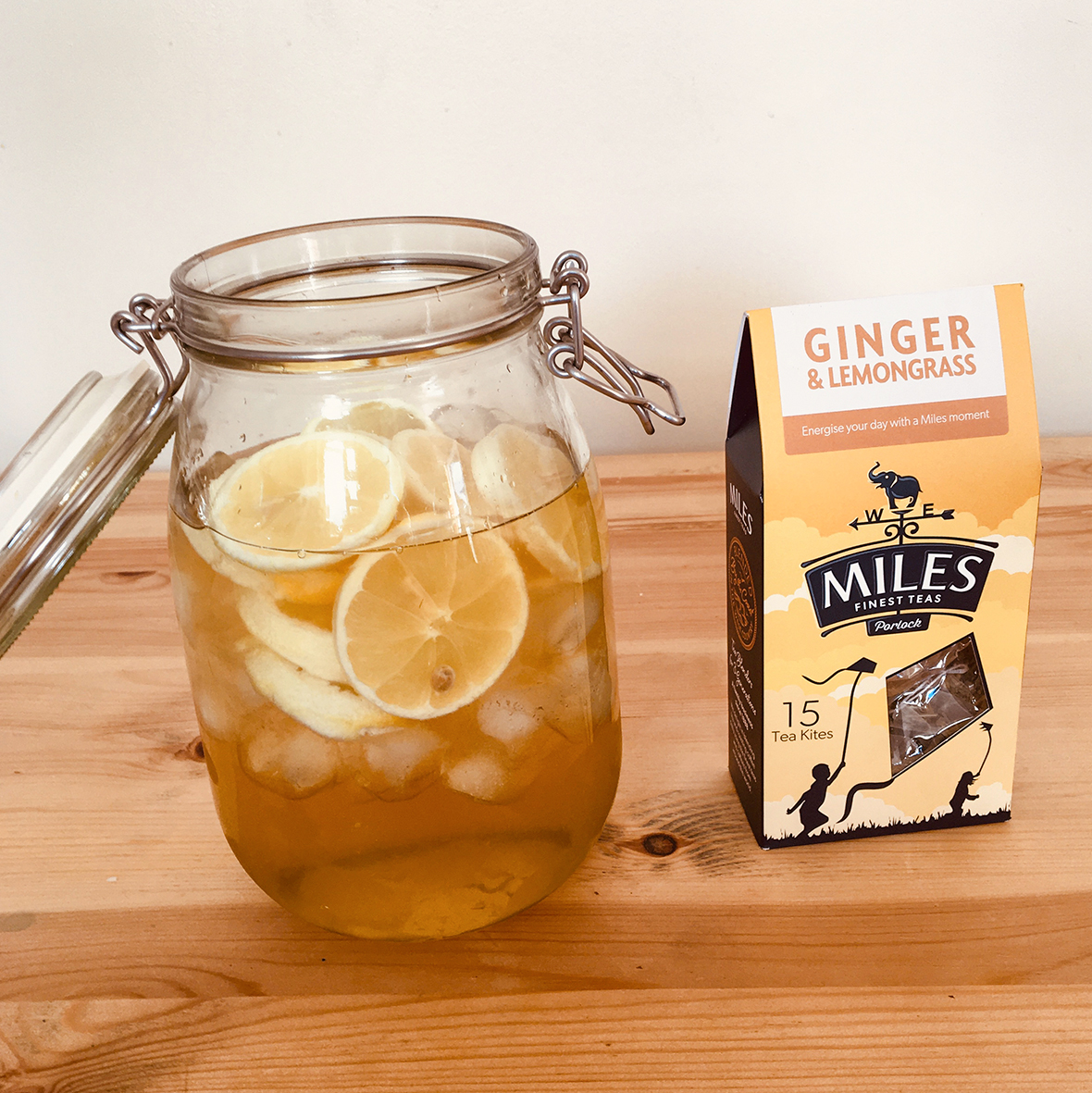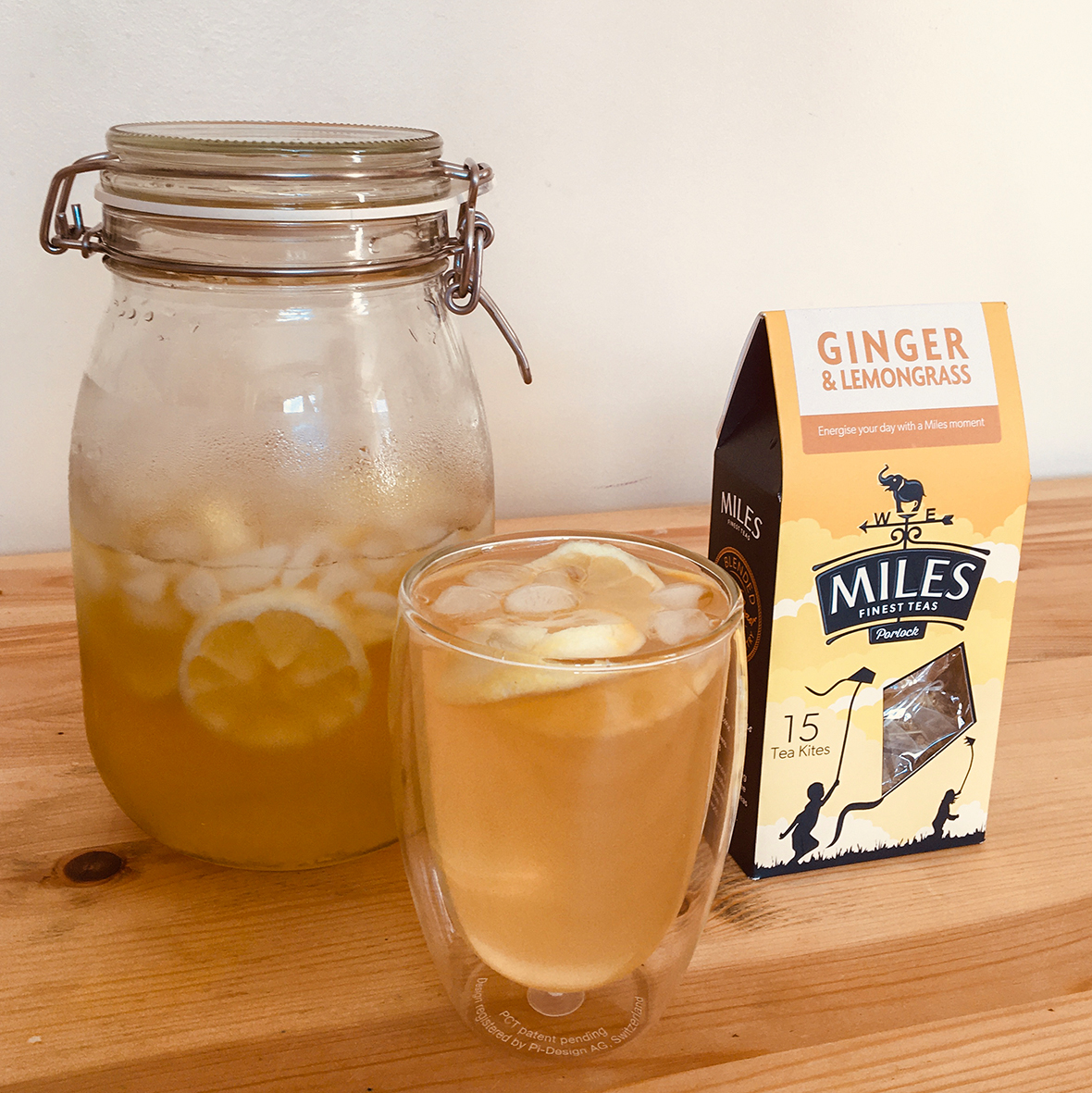 We'd love to see photos of you enjoying a moment with Miles and trying out this recipe! Follow us on Facebook, Twitter and Instagram and share your pictures with the #MomentswithMiles.
Share a moment with friends