Take a moment to get to know Miles…
The name Miles goes back a long way, in fact, we've been blending tea since 1888. Over the years we've drunk gallons of tea and coffee, so you can certainly say we know a thing or two about the humble cuppa – we like to think we're finally able to describe ourselves as experts.
You may have guessed that we're pretty passionate about tea and coffee and we can't wait to share the Miles experience with you. If anyone knows how to make a good brew, it's us. So pop the kettle on, put your feet up and enjoy a moment with Miles.
The start of a brew-tea-ful thing
1888; the year that the very first issue of the Financial Times went on sale and the first ever Coca-Cola drink was sold.
It was also way back in 1888 that Henry Miles decided to start up a tea business – Henry Miles & Co – in Scotland Passage, Birmingham. Henry Miles was born in Melton Mowbray and, before setting up his company, had worked in the tea trade in London at Charles Hope. The business quickly took off.
In the 1940s, during world war two, Scotland Passage was sadly bombed twice. Subsequently, the business was moved to 84 Victoria Road, Sutton Coldfield and in later years Henry Miles & Co became a real family affair. Henry's two sons, Leslie and Eric started running the business in the 1950s. Around this time Leslie's son, Derek, moved to London to begin working for a tea broker, T.A. Carr & Son.
In 1961 Derek moved to Porlock and in 1962 began work as a tea inspector in Avonmouth. Derek started to purchase the odd package of tea and began making new blends at home. He packaged up the new blends of tea in his front room at The Anchorage, ready to sell for himself. Gordon Bodeley was the first of many agents to sell tea on Derek's behalf. The business starts to grow quickly as more agents come along and DJ Miles & Co was born, eventually settling in Capes Yard, Porlock. At this time the company sold ½lb of loose tea, 2lb of loose tea and 5lb of loose tea.
In 1966 Eric's son, Ken Miles, races at Le Mans and comes second. A film has been made about this, Le Mans 66, and was released in 2019, staring Christian Bale as Ken Miles. Eric and Leslie continue to run Henry Miles & Co.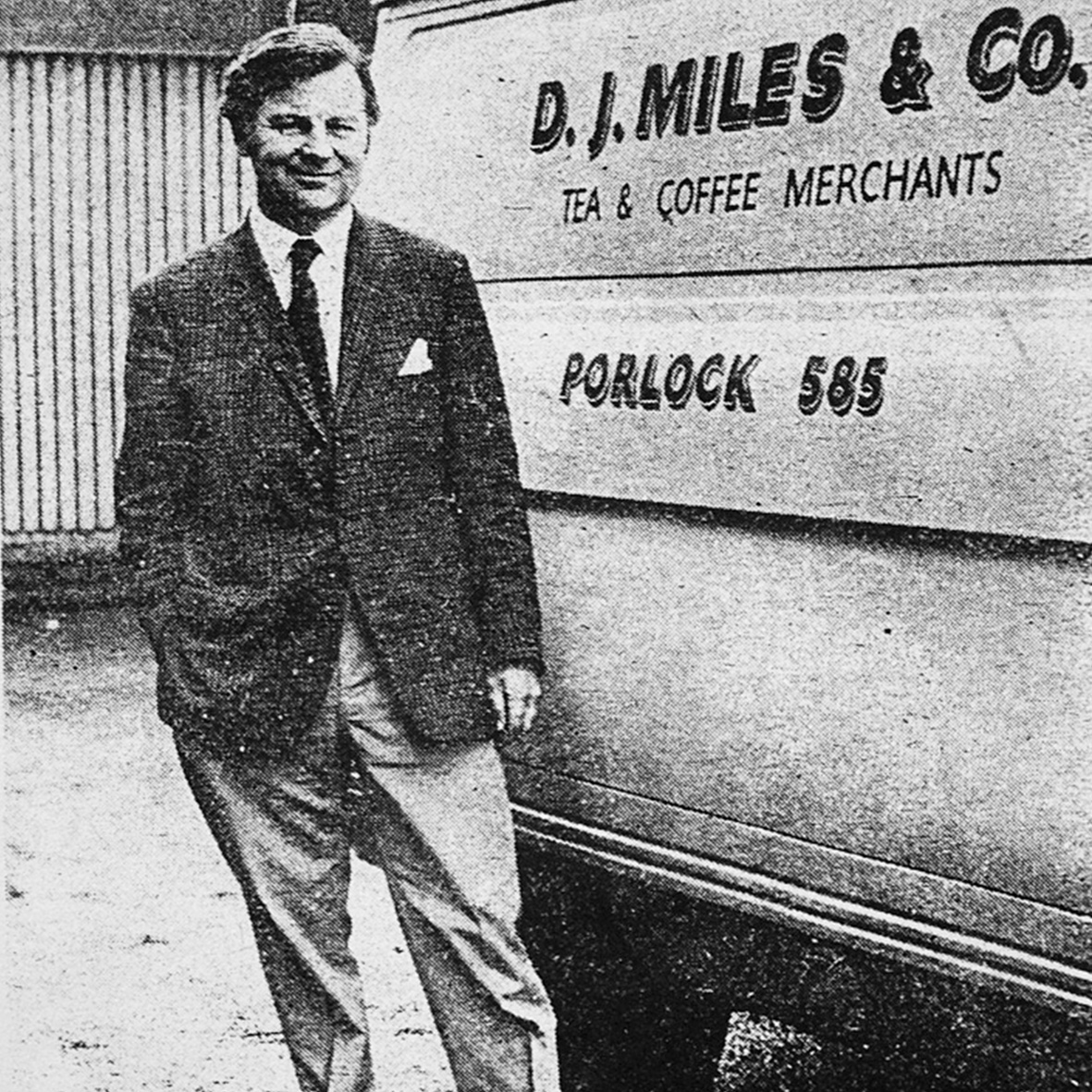 Derek and his friend, Norman Halls, buy Henry Miles & Co in the 1970s, merging the two companies to trade under DJ Miles & Co. Although Miles' heritage lies in the creation of delicious and fresh teas, with the acquisition of Henry Miles & Co, DJ Miles & Co started to explore the world of coffee and embarked on an inspirational and exciting journey that has led to the distinctive blends you enjoy today. Tea bags were also introduced to the catalogue of loose-leaf teas. 84 Victoria Road is compulsorily purchased and this part of the business moves to Chepstow in 1973.
In the 1980 the Porlock site moved from Capes Yard a few yards down the road to The Vale Yard. The company purchased a coffee roaster and fresh coffee production began in Porlock, where our coffee beans are still roasted today.
In 1982 Norman's son, John Halls, joins the company and begins working alongside Derek in tea buying and blending.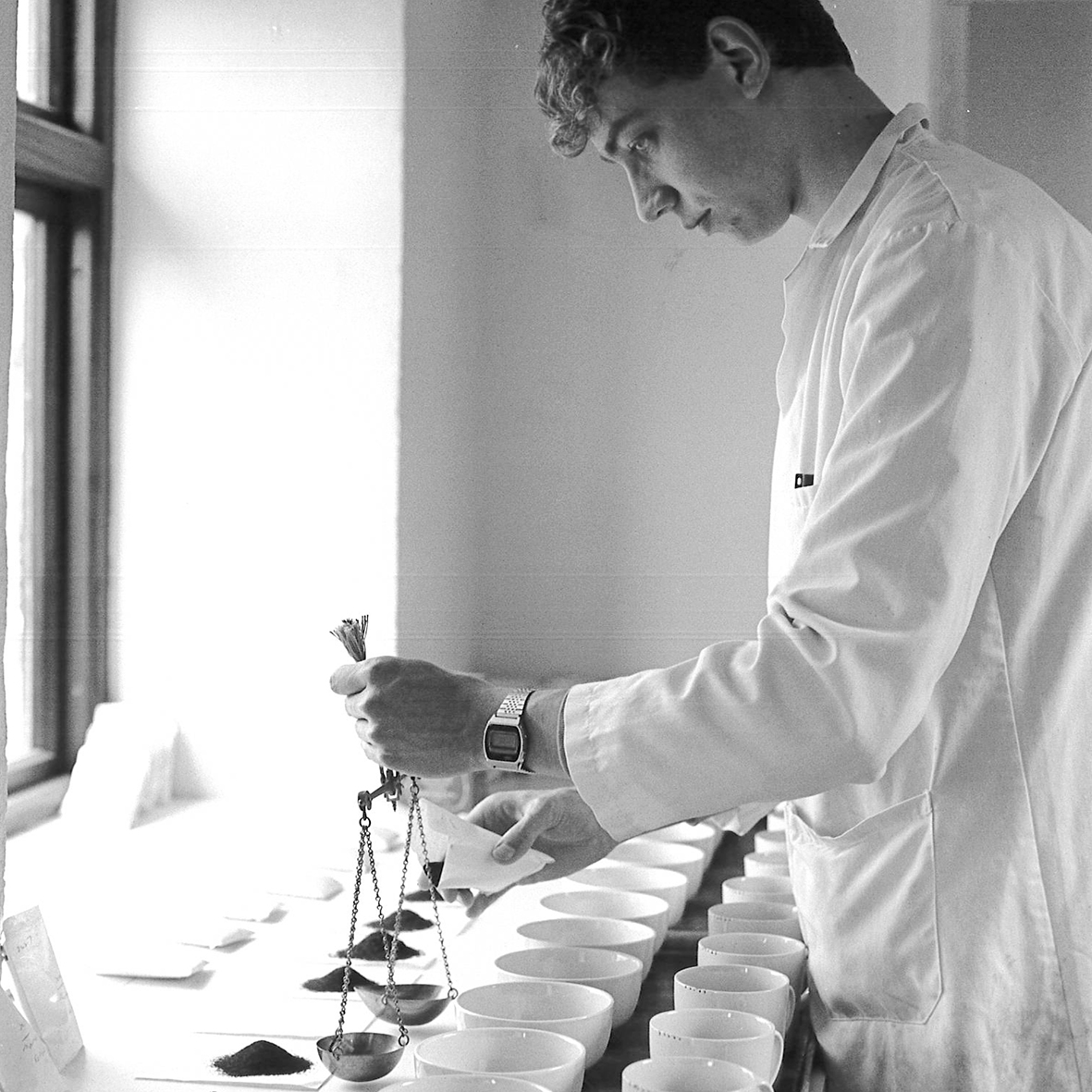 As teabags overtake the sale of loose leaf tea in the 1990s, the business moves from Chepstow to a new facility in Minehead. Tea and teabag production are consolidated on this site. Over at Porlock a shop is developed, next to the coffee roasting factory, selling the company's range of teas and coffees.
In 2011 Derek Celebrated his 80thbirthday with a fabulous party in Porlock. Norman Halls sadly passed away in 2013 at age 88. In this decade a large rebrand of the company took place, overseen by both Derek and John Halls. Fast-forward to today and Derek Miles and John Halls still tastes the award-winning Miles products at our coastal factory.
So much has changed over the years – and yet so much has remained the same. From the start the Miles vision was to create the finest collection of tea and coffee blends for people to savour and enjoy, this ethos remains at the heart of Miles as much today as it did 130 years ago.
Keeping ground-ed
Unless we walked around with our noses in a teacup all the time, it would be hard for our beautiful surroundings not to inspire us everyday. Our tea factory is based on Somerset's coastline and our coffee is freshly roasted in our factory in Porlock, on the edge of the UK's smallest National Park, Exmoor. We are lucky enough to wander along the west coast seafront during our lunch breaks, taking in the ocean vistas and salty air before heading back to our desks for a nice warm brew.
We're an energetic bunch here at Miles HQ and we like nothing more that being outdoors – biking over the Quantock hills, watching (or sailing) the boats out on the water at Porlock Weir and enjoying picnics on Minehead beach during the summer.
To us the simple daily pleasures of watching the world go by, taking a stroll in the countryside or spending hours sharing stories with your family and friends over a cup of tea, are just as important as the big milestones in life. We like to take a step back and enjoy the moments; the fabulous, the hilarious and even the seemingly mundane, that make life the brilliant journey that it is.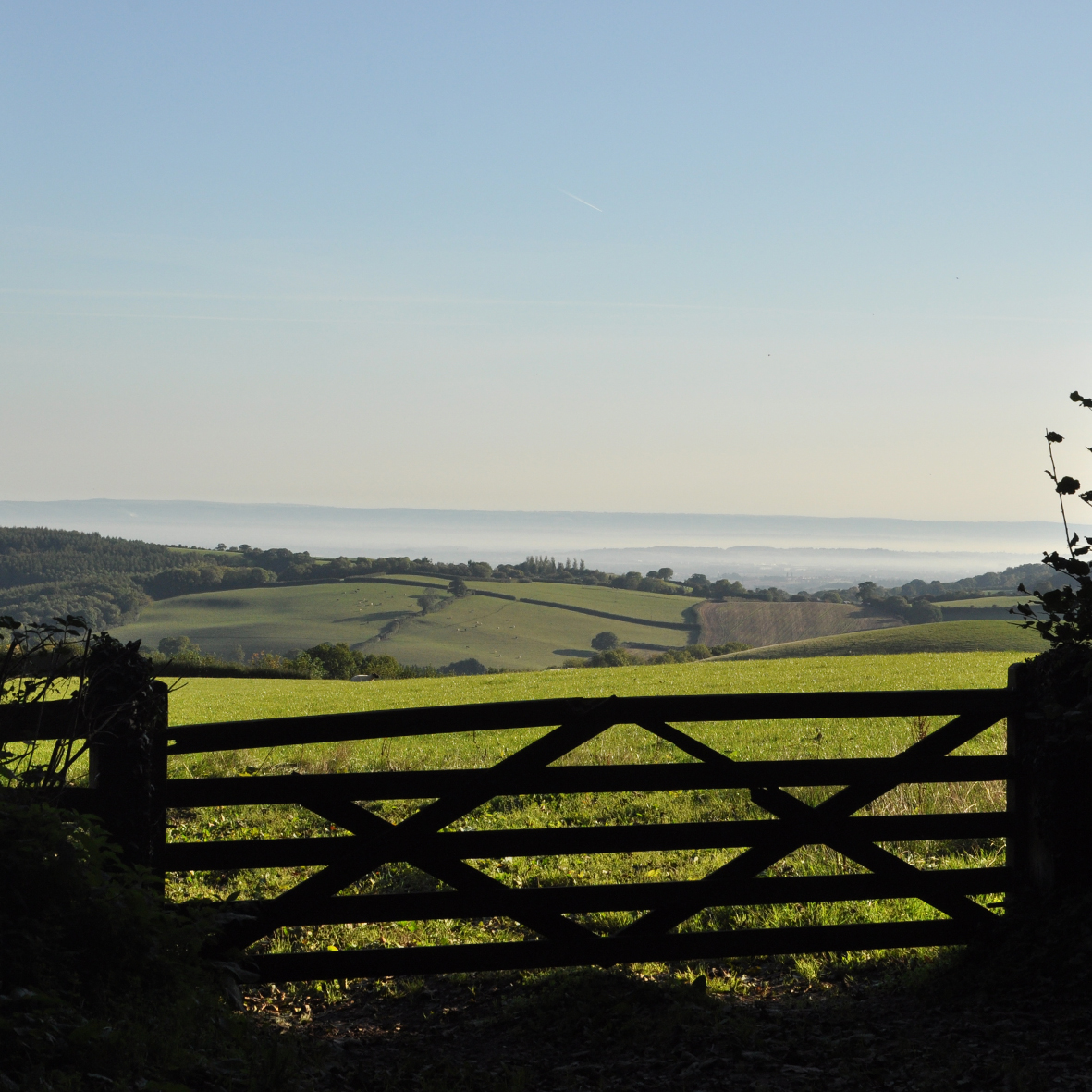 We want to be known for being friendly, authentic and relaxed. Making quality products is at the heart of all we do, but we like to have fun at Miles HQ while we do so. There are many things that make Miles unique, but in particular the way we combine state of the art coffee roasting and packaging machinery with the use of traditional methods for blending and tasting our products.
The tasting spoon
Every morning, in the tasting room, the kettle is filled, cups are lined up, leaves are weighed and the finest blends of tea infusions are perfected and enjoyed.
At Miles we still use traditional methods of tea blending and tasting. A great deal is dependent on the individual eye, nose and palette of the tasters– so it's a good job that our tasters are well practiced!
Our coffee beans still arrive in large hessian sacks, in the traditional way, before they are roasted in our Porlock factory. Visiting the factory is like entering a place Roald Dahl wrote about for the infamous Willy Wonka, just with coffee rather than chocolate – and a serious lack of Umpa-Lumpas.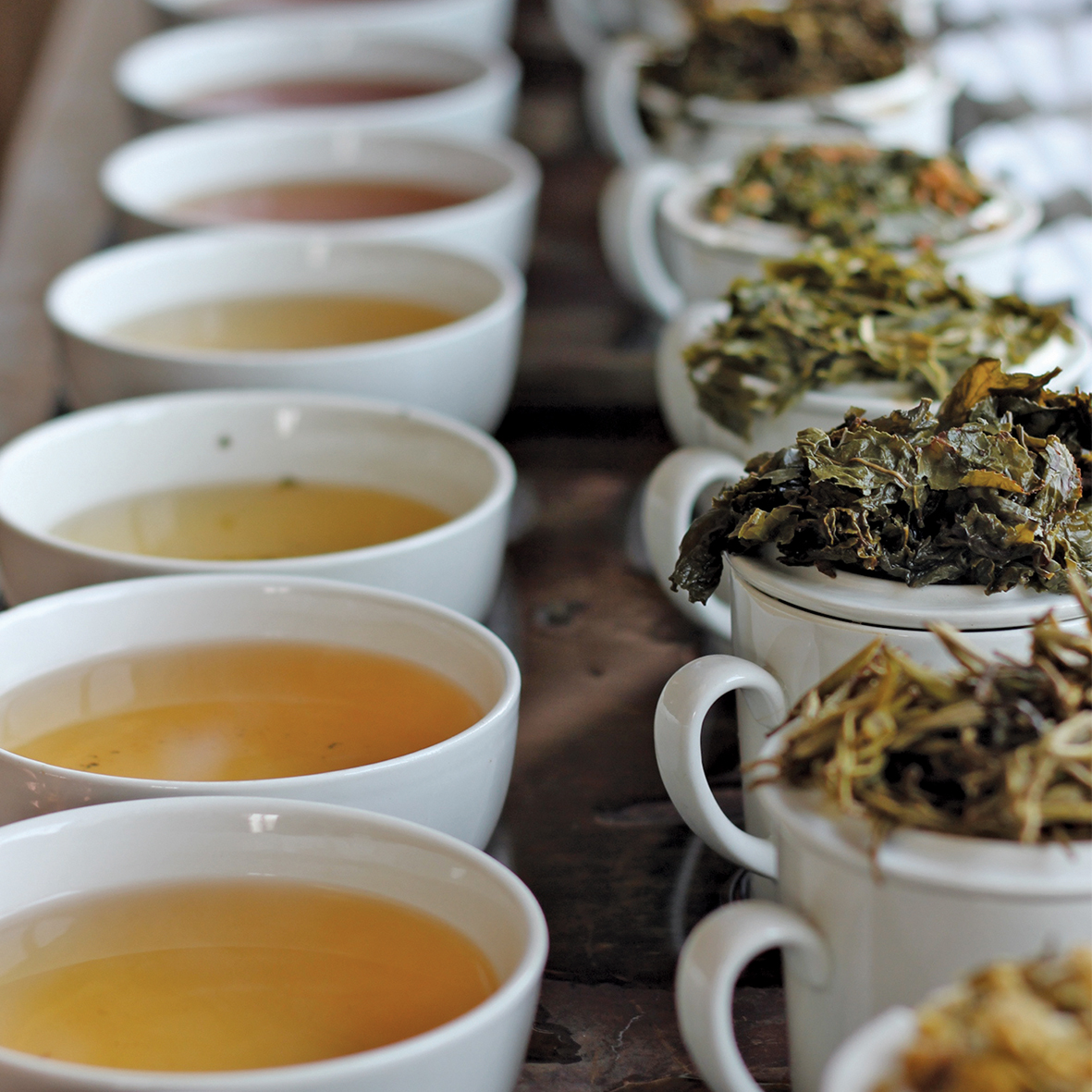 Steep together for a better future
Our heads may be in a teapot, but our feet remain firmly on the ground when it comes to ethical trading and environmentally friendly practices. We strive to create all of our products responsibly and we're always trying to think of new ways that we can help the environment within the production process.
The Perfect Blend – The Ethical Tea Partnership
Sourcing is an important part of the tea blending process and this is where the Ethical Tea Partnership comes in. We are proud to be a founding member of the Ethical Tea Partnership, building deep relationships with the brokers. We would describe ourselves as a human brand, so, as well as producing the finest teas and coffees, we want to make a meaningful difference to the lives of other people. It's important to us that we are involved in a project that helps to improve women's rights, provide education and contribute to clean drinking water being readily available to the plantation workers, without whom our beverages wouldn't exist. It makes us happy, knowing we are helping to do great things, from Minehead and Porlock to Africa and India.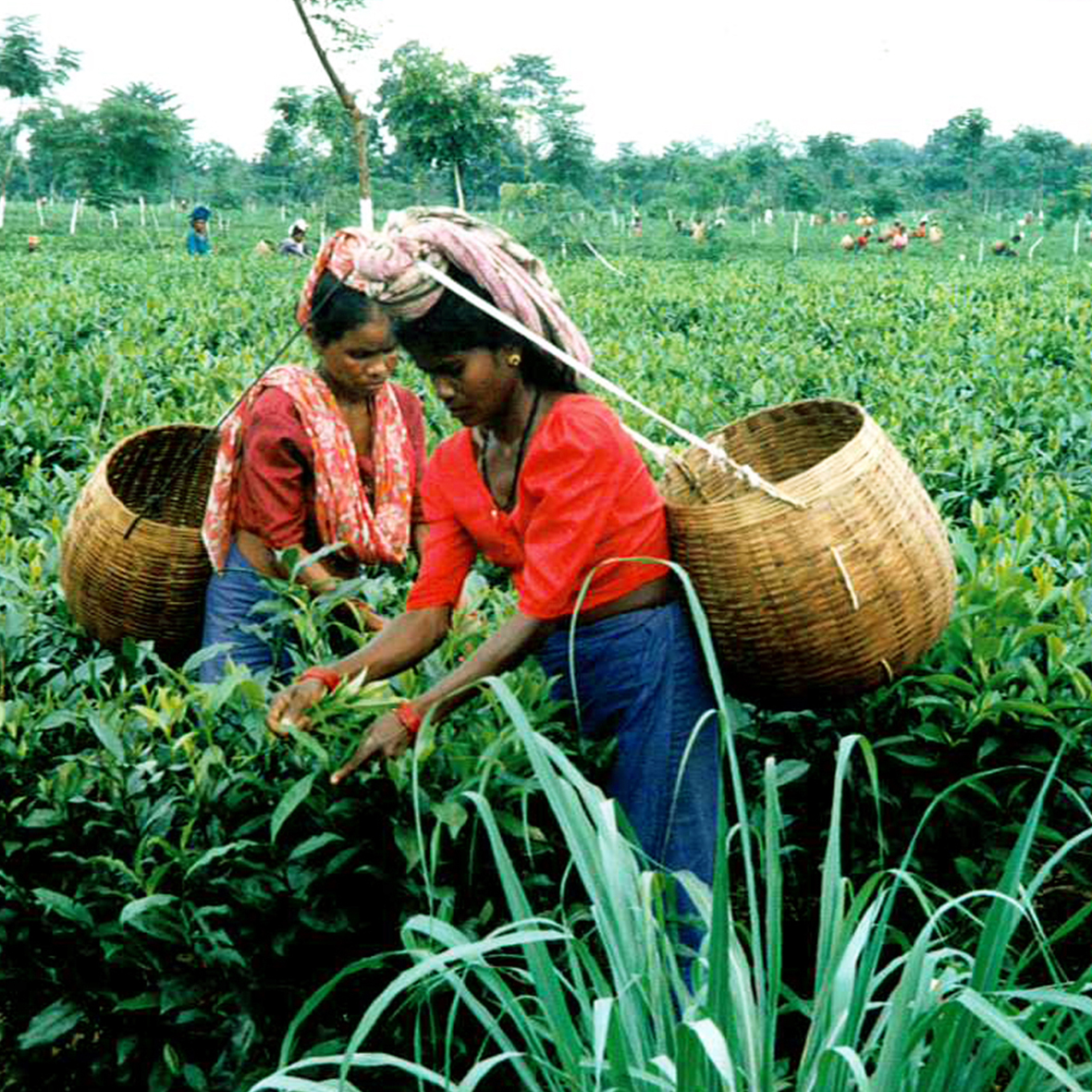 To find out more about the Ethical Tea Partnership click here.
Miles mascot
Our Miles mascot, Smuggles, (aside from joining us at events and visiting many deli's and cafes) is usually found drinking tea from the corner of the director's desk at Miles HQ.
Sitting proudly on the Miles logo, we often get asked why we have an elephant as our mascot. The Indian Elephant is one of only three species native to Asia, where we source our tealeaves from estates that work with the Ethical Tea Partnership, so what better animal to represent our company – that started all those years ago, primarily in the tea trade.