Lemon and blueberry iced tea
A brisk and invigorating iced brew
A light and sweet green tea infuse with zesty lemon and fruity blueberries, this iced tea will leave you feeling refreshed and full of energy.

Ingredients:
2 Lemons
2-3 tbsp of white sugar
13-17g Miles Chun Mee Green Tea
200g Blueberries
Equipment:
Kinto Capsule Cold Brew Carafe
Method:
Remove the filter of the Kinto Capsule Cold Brew Carafe and fill with 13-17g of loose leaf Chun Mee Green Tea.
Peel the zest from one lemon and then cut it into slices, adding both the peel and the slices directly into the capsule.
Add the blueberries and sugar to the capsule.
Put the filter back into the carafe and fill with one litre of cold water.
Place the carafe in the fridge and leave it to brew for 8-12hours.
Once it is ready, take the capsule from the fridge and remove the filter. Dispose of the tea leaves.
Put 4-6 ice cubes in a glass and pour over your delicious cold brew tea.
Garnish with a slice of lemon and a couple of blueberries (frozen if you prefer) and enjoy.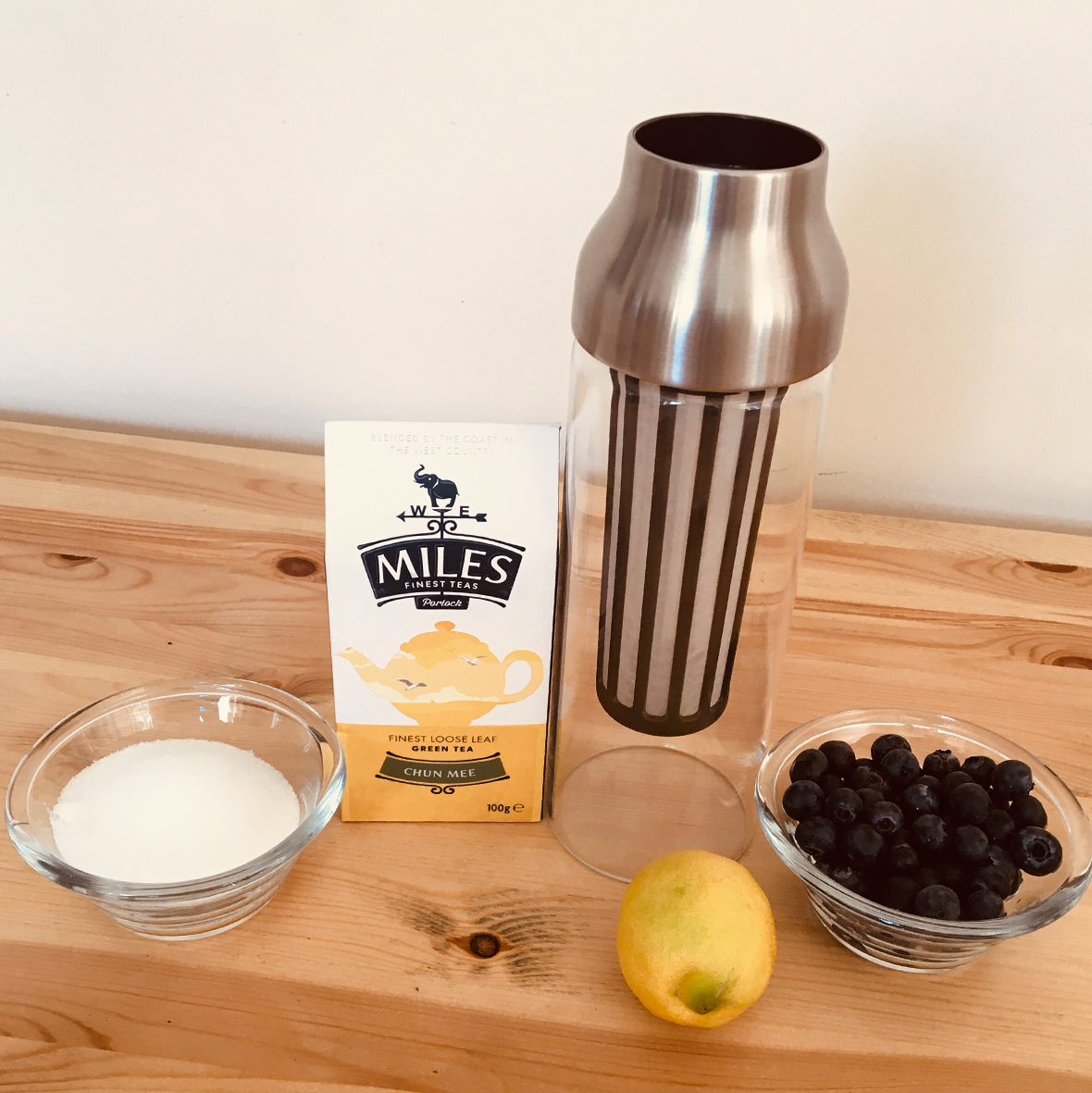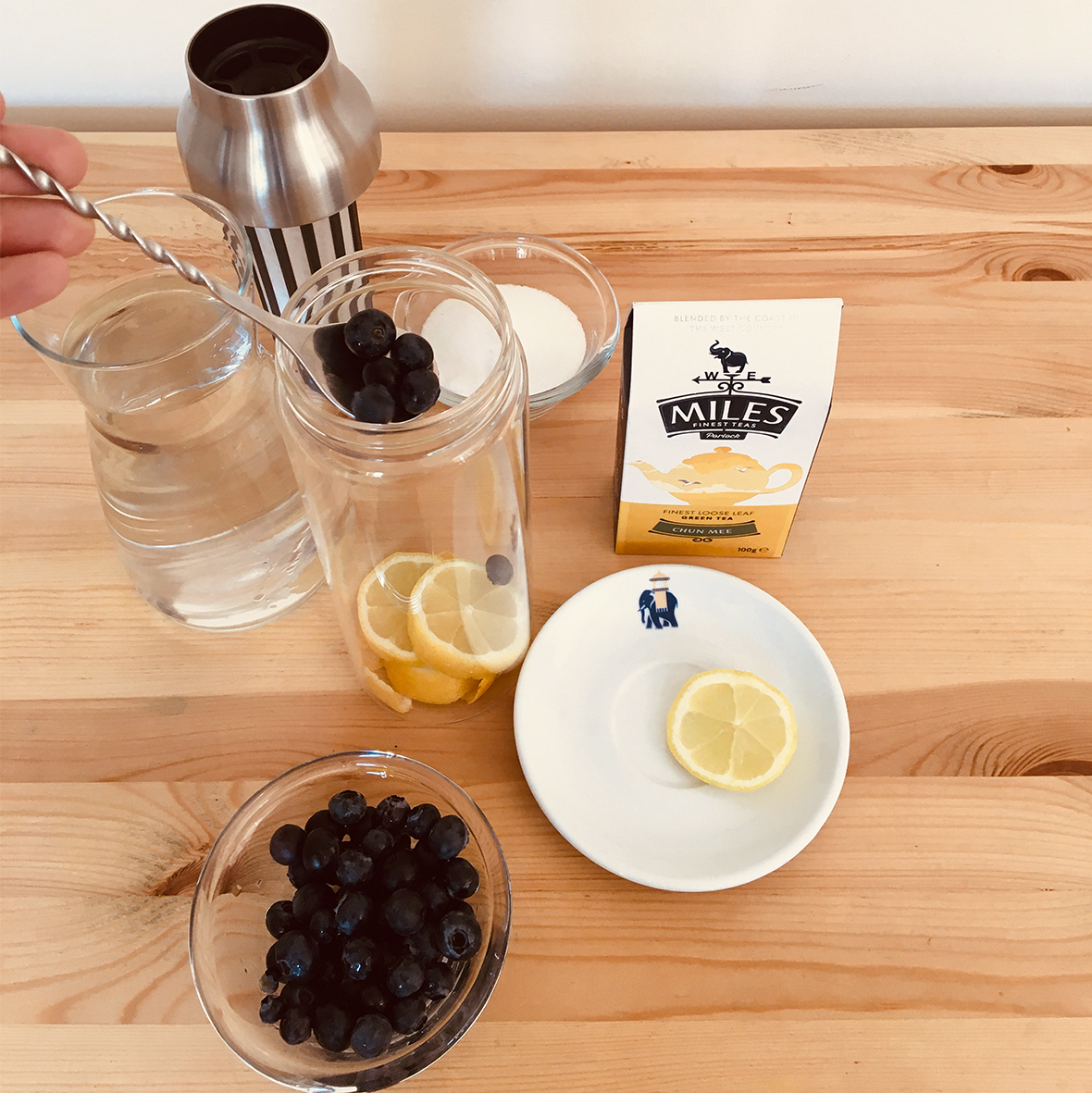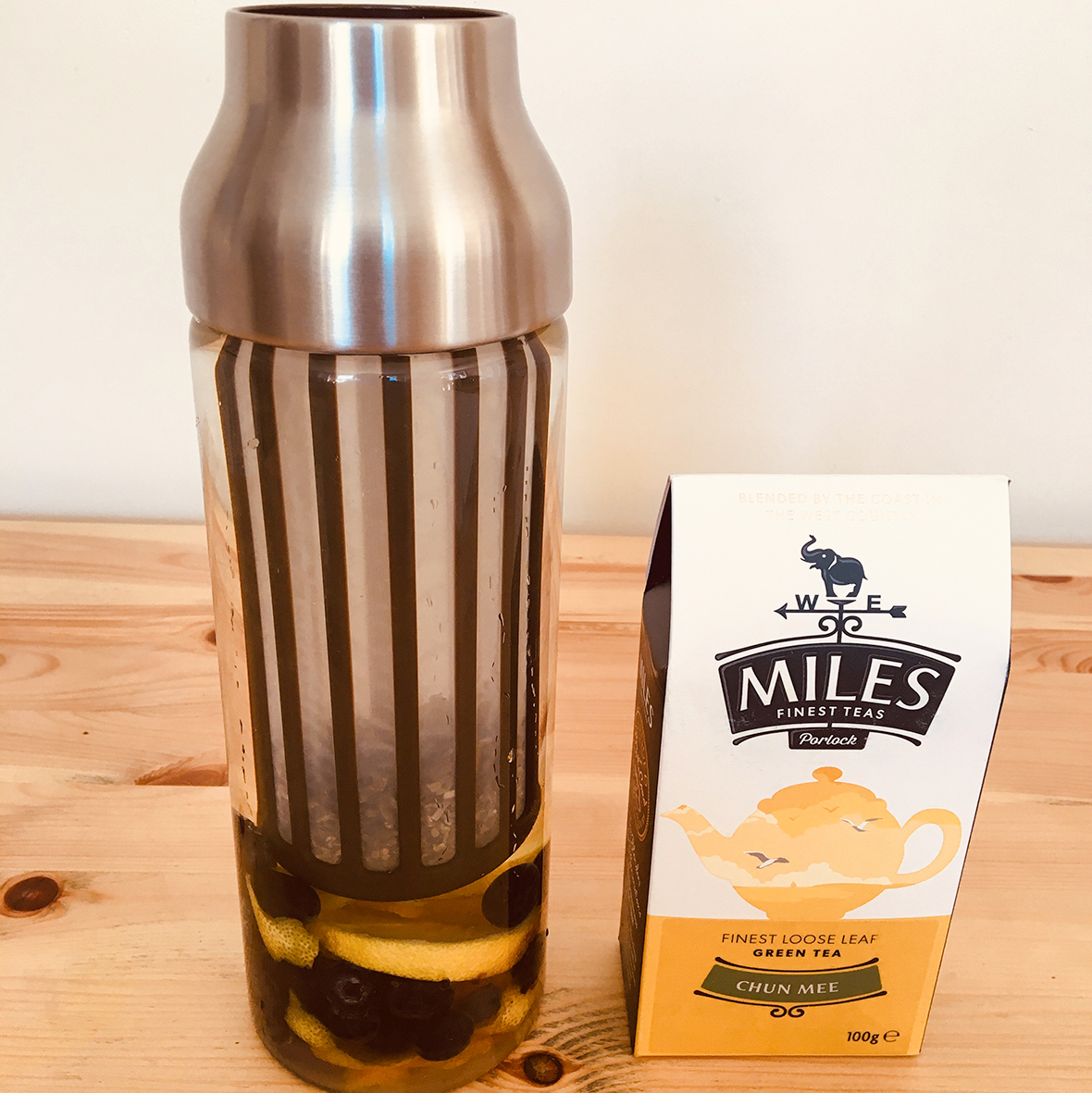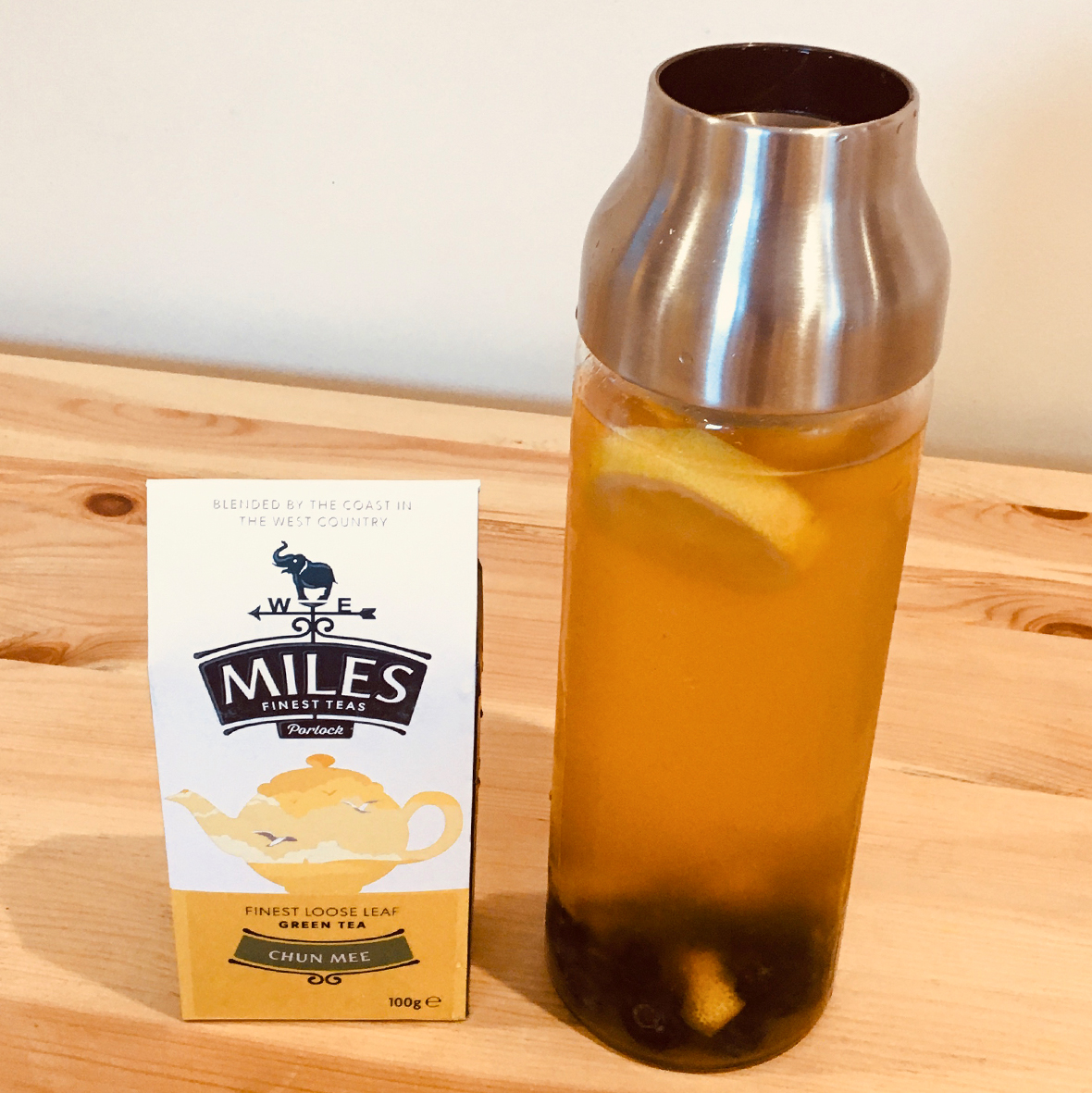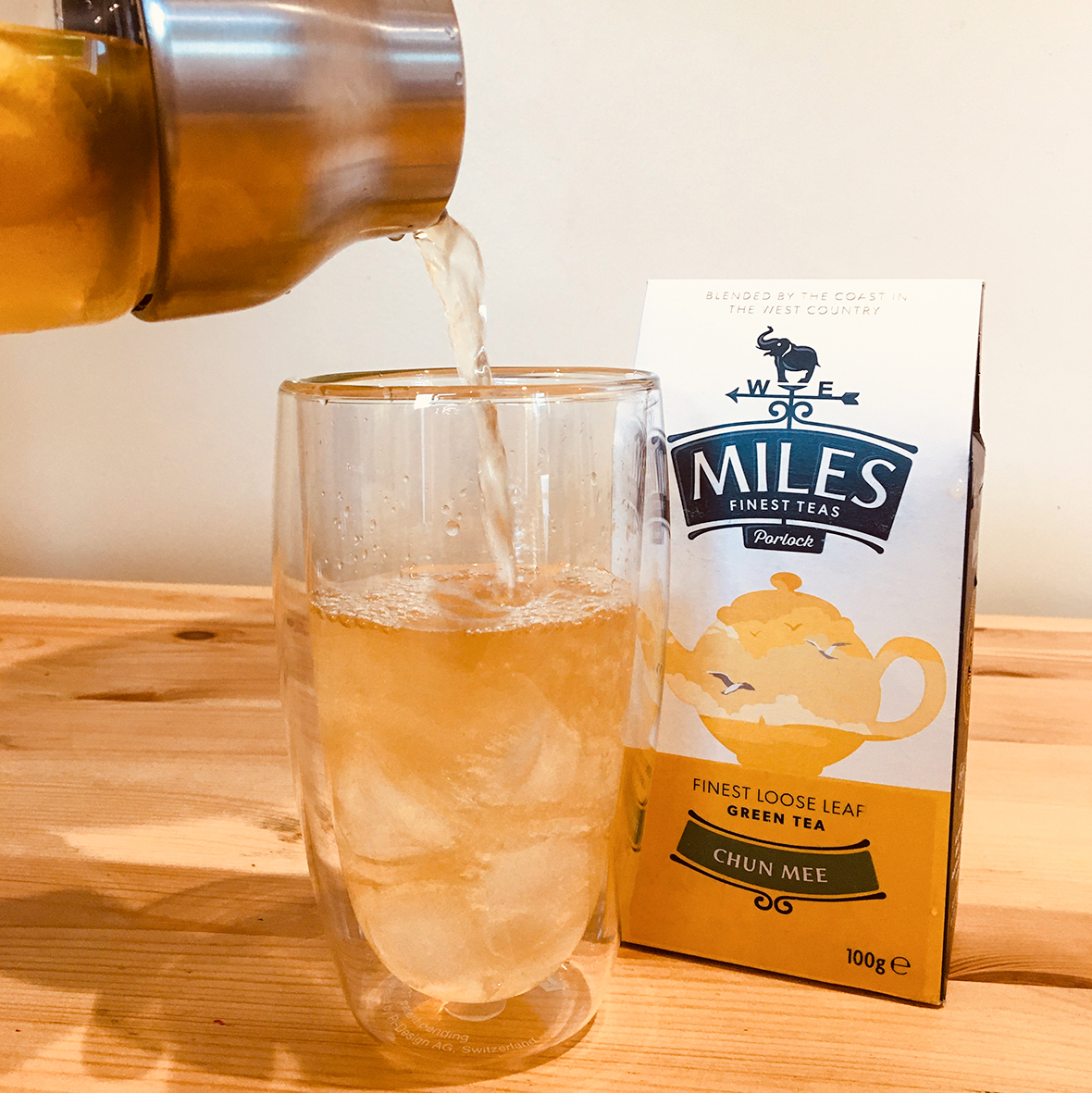 We'd love to see photos of you enjoying a moment with Miles and trying out this recipe! Follow us on Facebook, Twitter and Instagram and share your pictures with the #MomentswithMiles.
Share a moment with friends