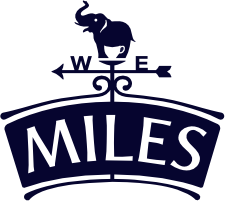 Strawberry and jalapeno iced tea
Redbush Iced tea, flavoured with sweet strawberries and warming jalapeno pepper
The addition of strawberries in this iced tea bring out the sweet flavours in the redbush tea, while the jalapenos leave a warming after-taste.Enjoy this cooling tea over ice on a hot summer day.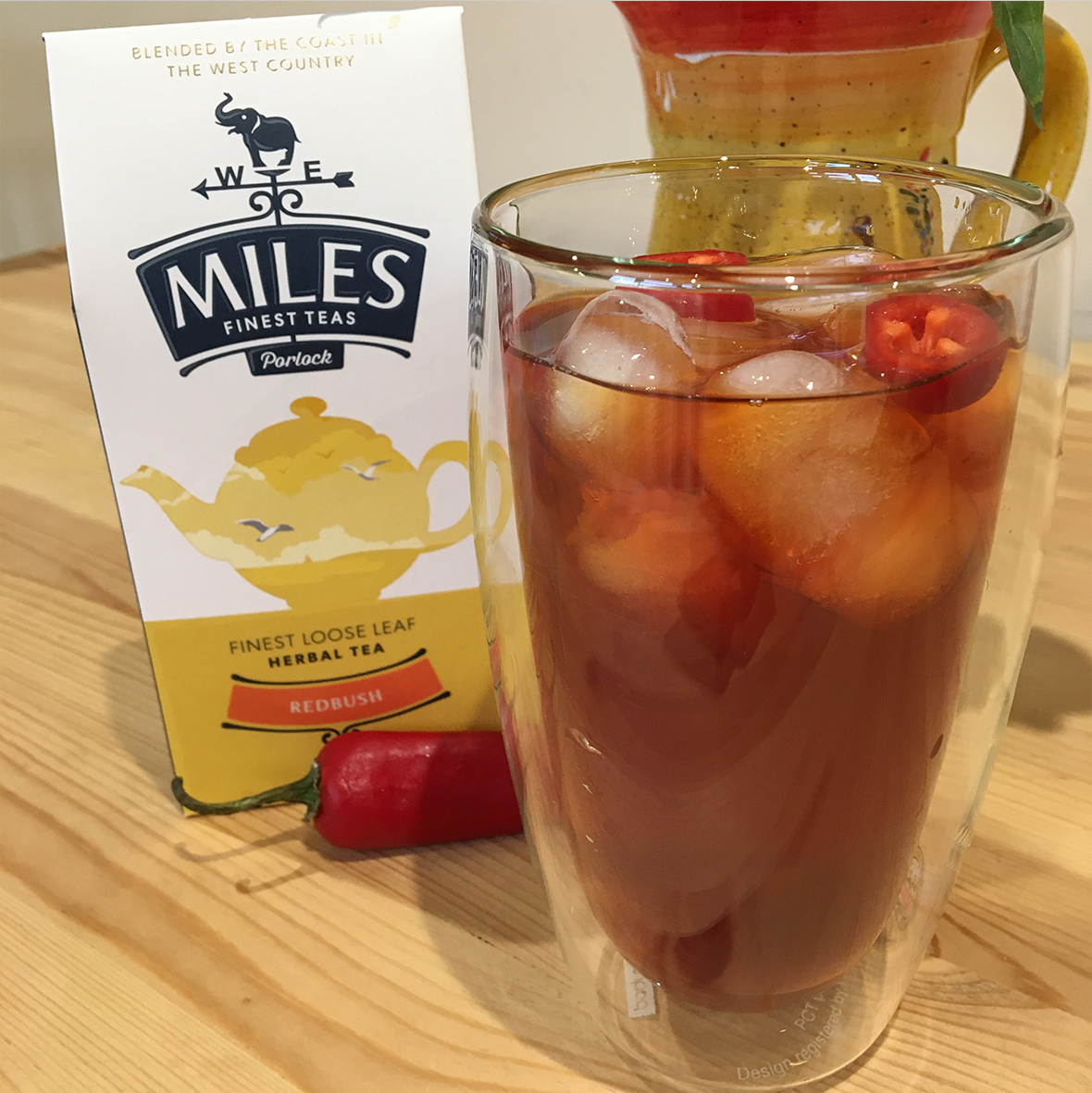 Ingredients:
Miles Redbush Loose Leaf Tea or Teabags
1 Jalapeno (or Chilly)
250g Strawberries
2 tbsp white sugar or honey
Equipment:
Kinto Capsule Cold Brew Carafe
Method:
Remove the filter of the Kinto Carafe and fill it with 13-17g of loose leaf Redbush Tea. You can use 4-5 Redbush teabags if you prefer.
Add the sugar directly into the carafe.
Slice ½ jalapeno and put directly into the carafe. The heat from the jalapeno will balance the sweetness of the tea and the strawberries.
Place the filter back into the carafe and cover with 1 litre of boiling water and leave it to steep for 4-5 minutes.
Remove the filter and stir the liquid to ensure the sugar has dissolved. Use a spoon to remove the jalapenos.
Cut the strawberries into slices or halves and add them to the capsule. Place the lid on and leave to cool in the fridge for at least an hour, allowing the flavours to incorporate.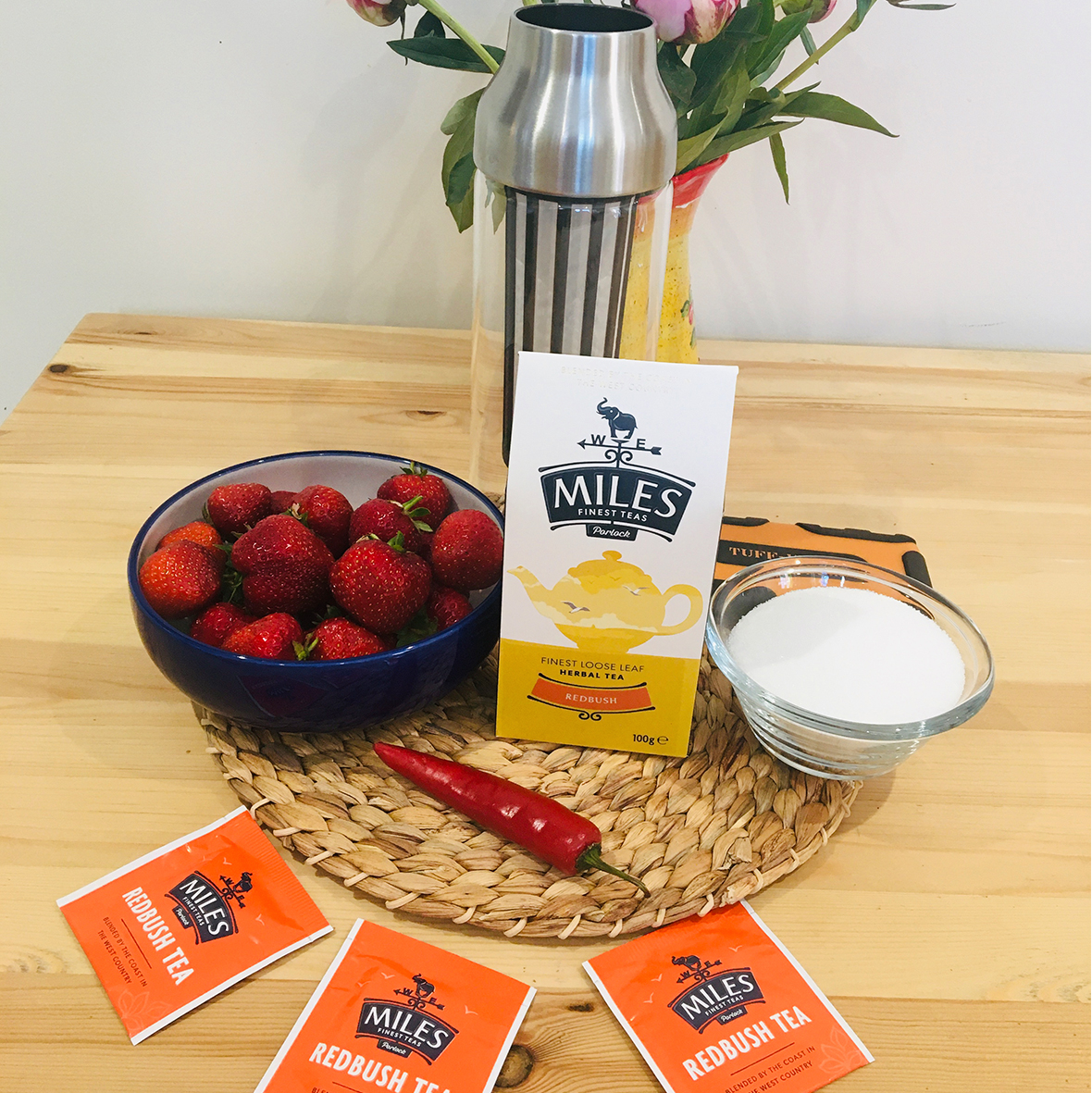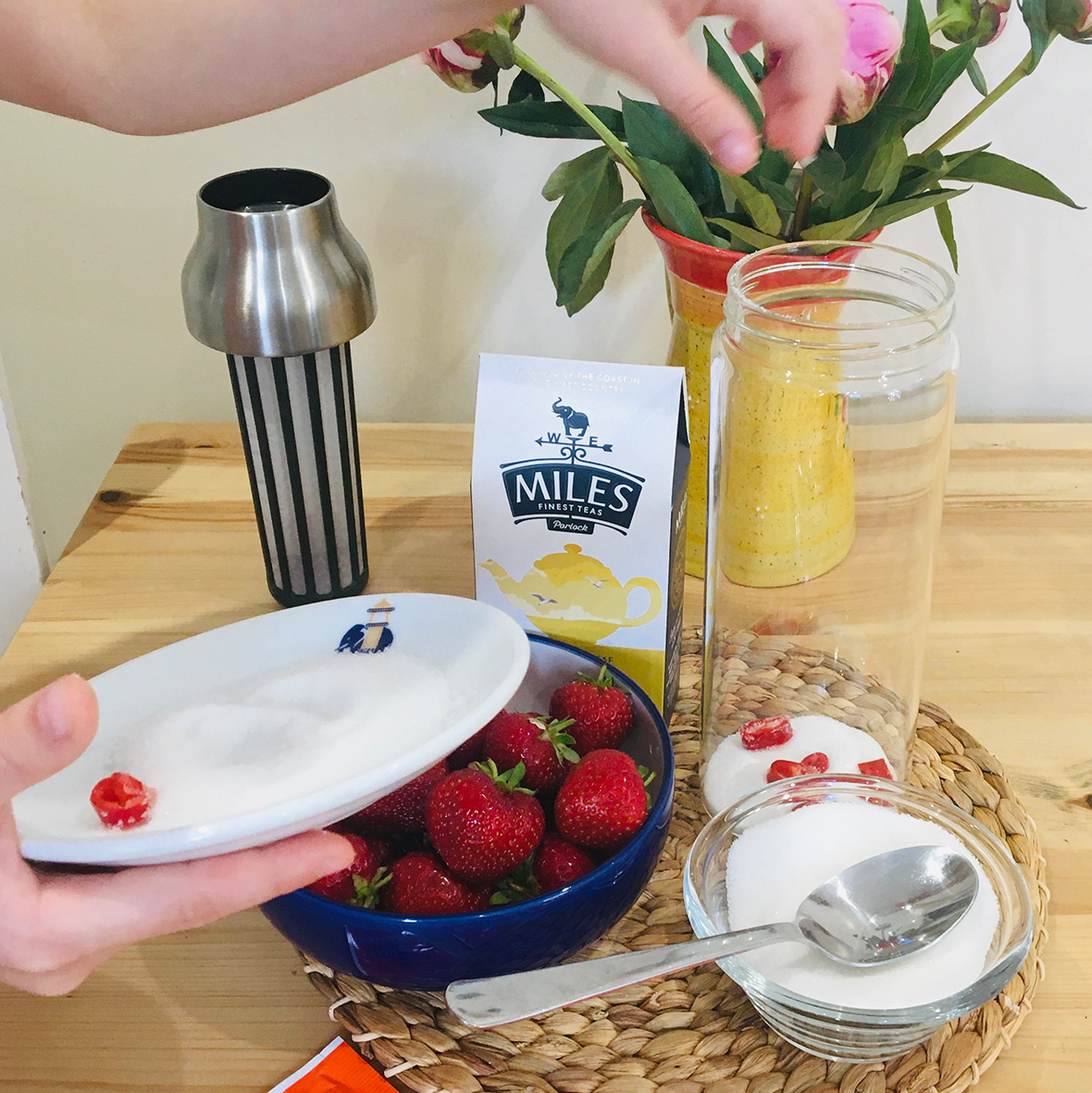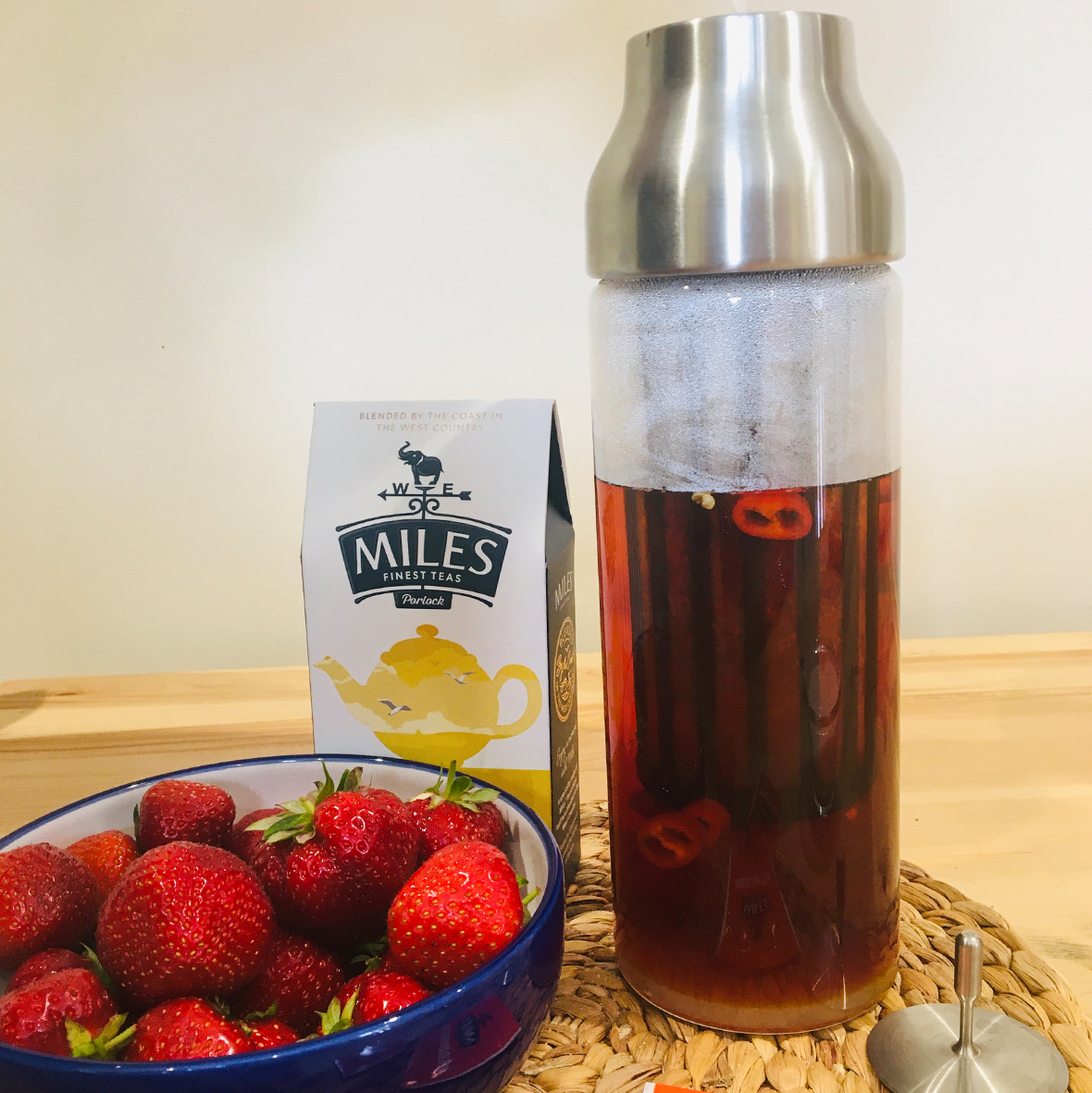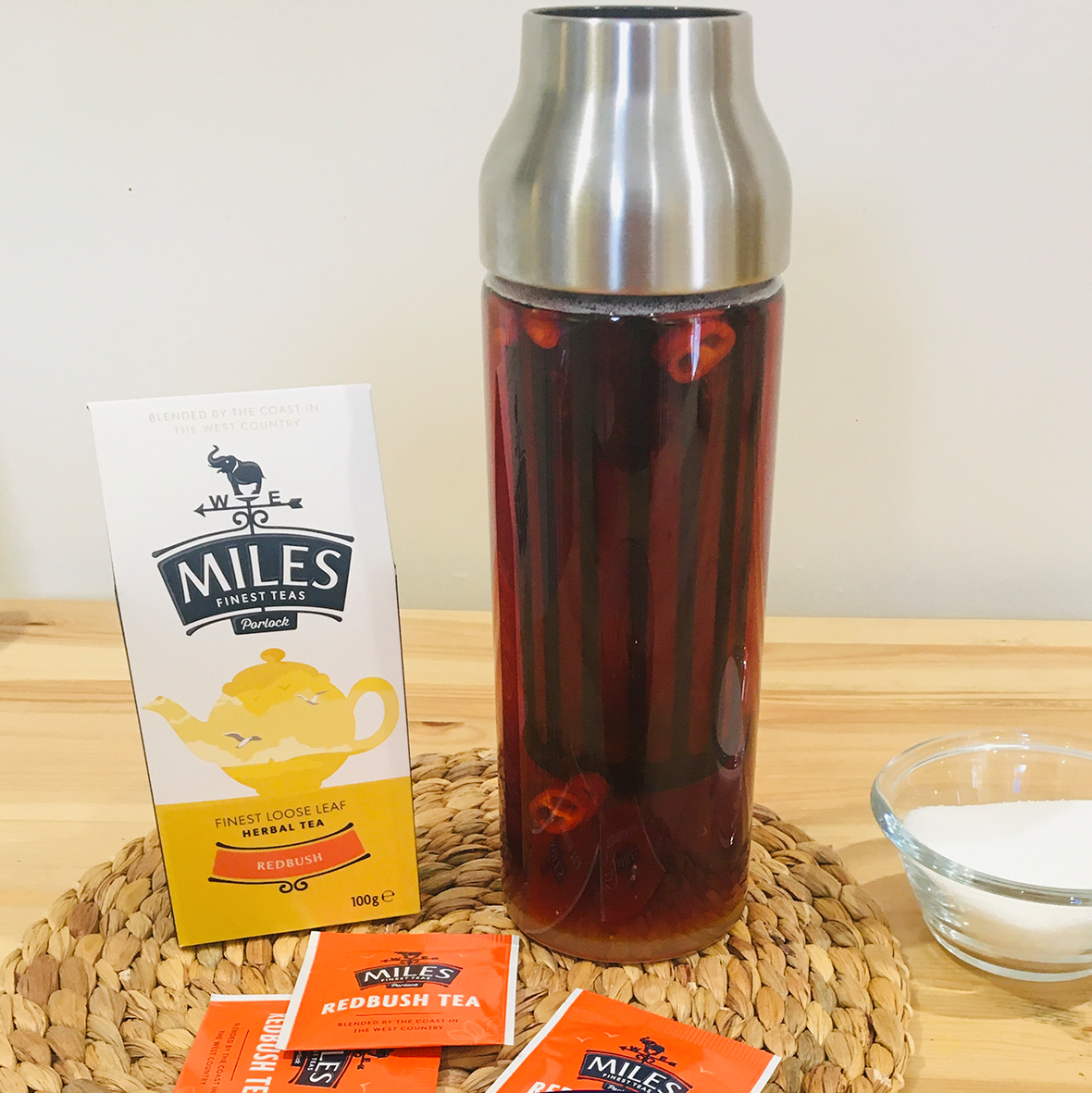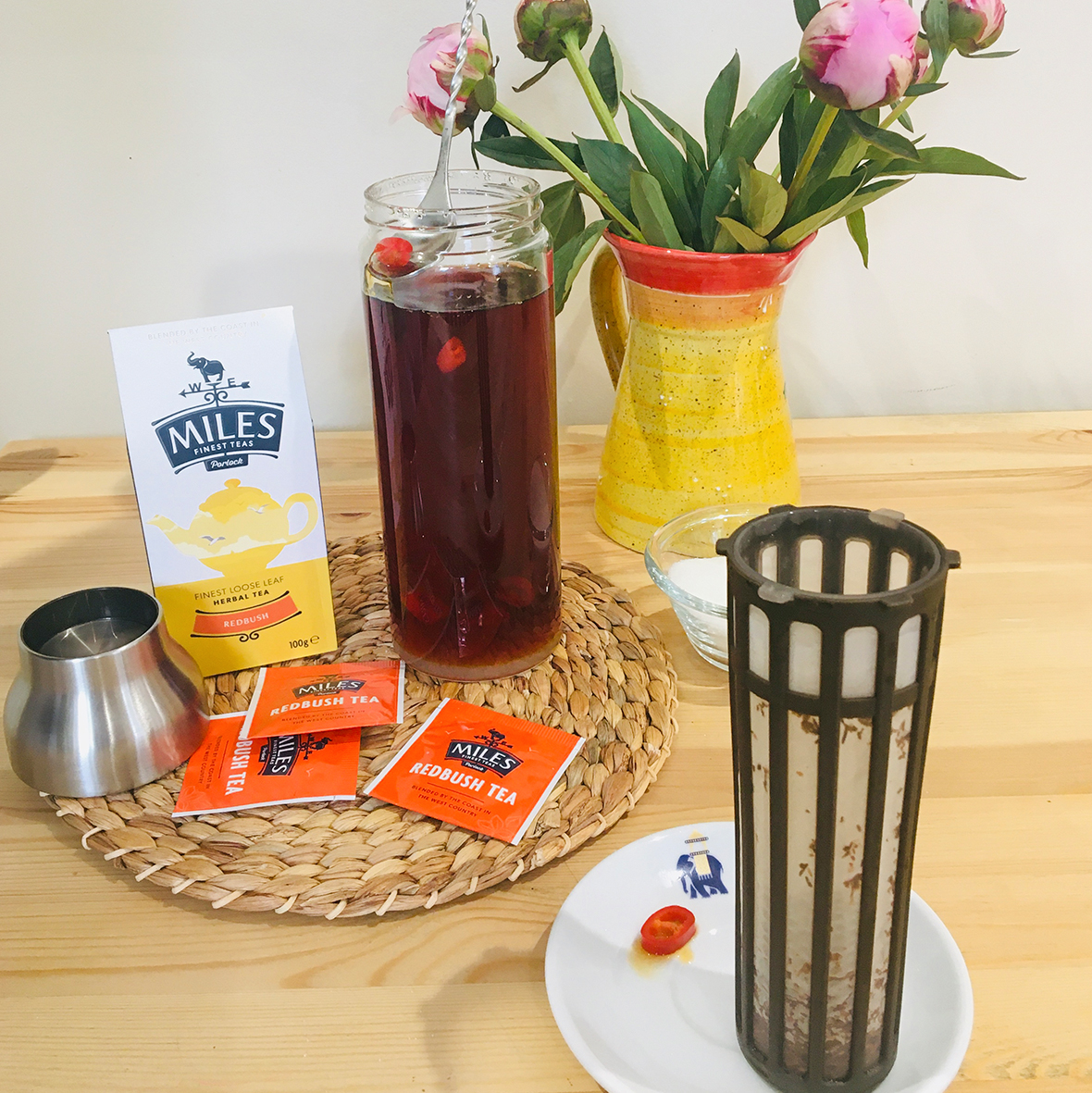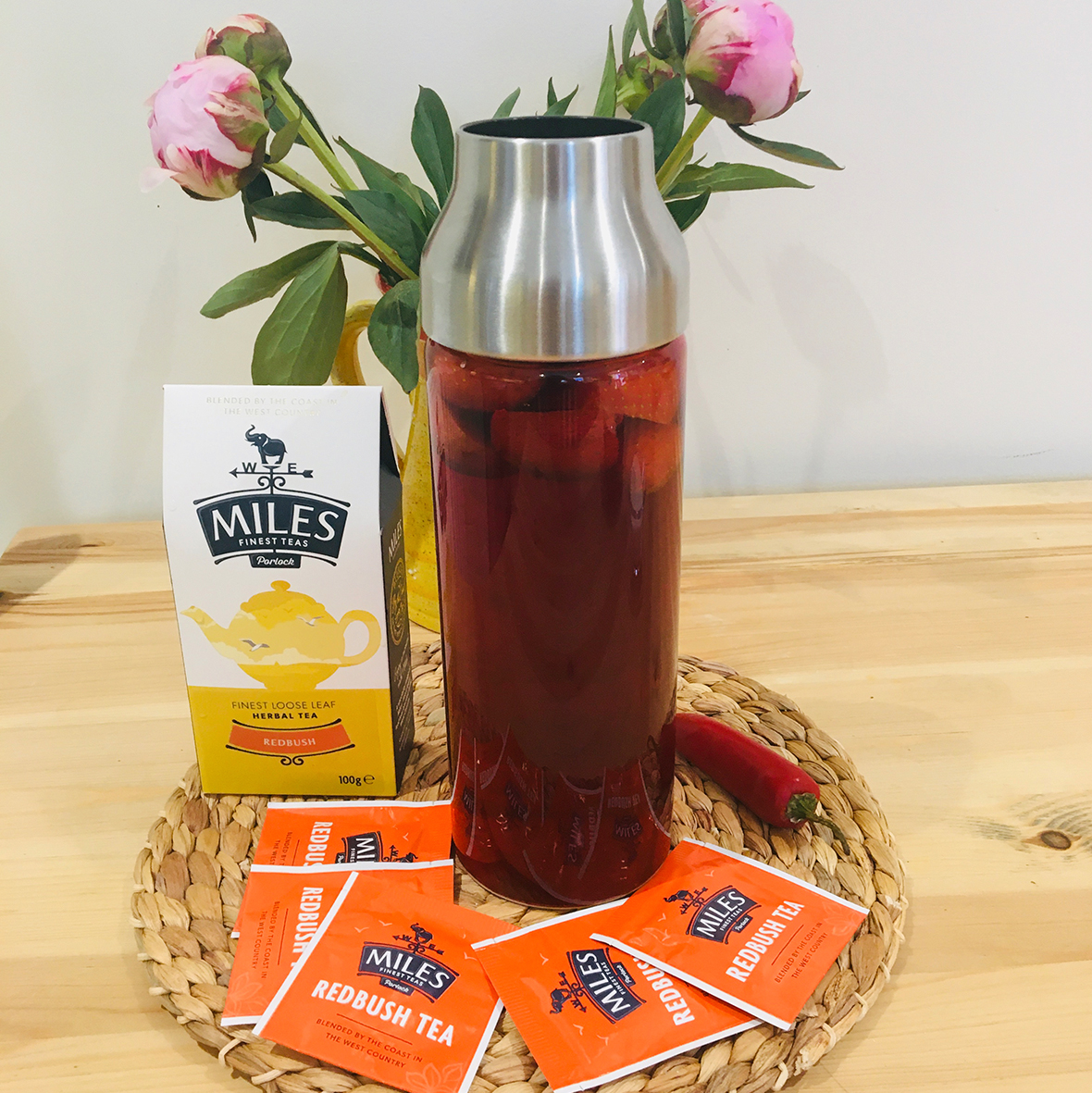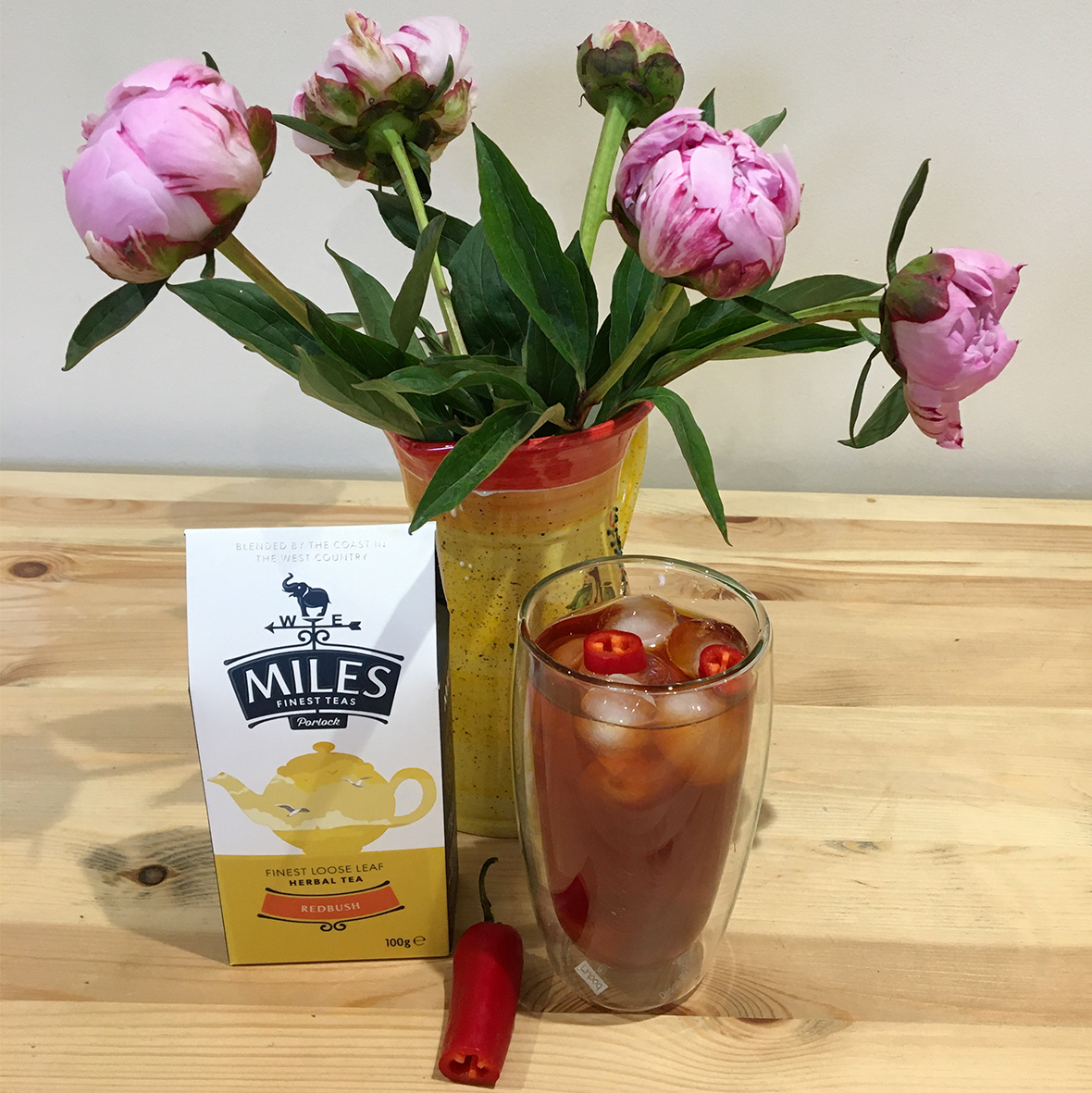 We'd love to see photos of you enjoying a moment with Miles and trying out this recipe! Follow us on Facebook, Twitter and Instagram and share your pictures with the #MomentswithMiles.
Share a moment with friends