Kinto Capsule Cold Brew Carafe Review
Try out new recipes with the Kinto Capsule Cold Brew Carafe
Since the lockdown started, Csaba Toth, our Bairsta expert, has been creating new recipes and brewing notes for our customers to follow, helping you to make the perfect cup of coffee or tea at home. Here he shares his thoughts on one of our Kinto products, available to purchase from the gift section of our website.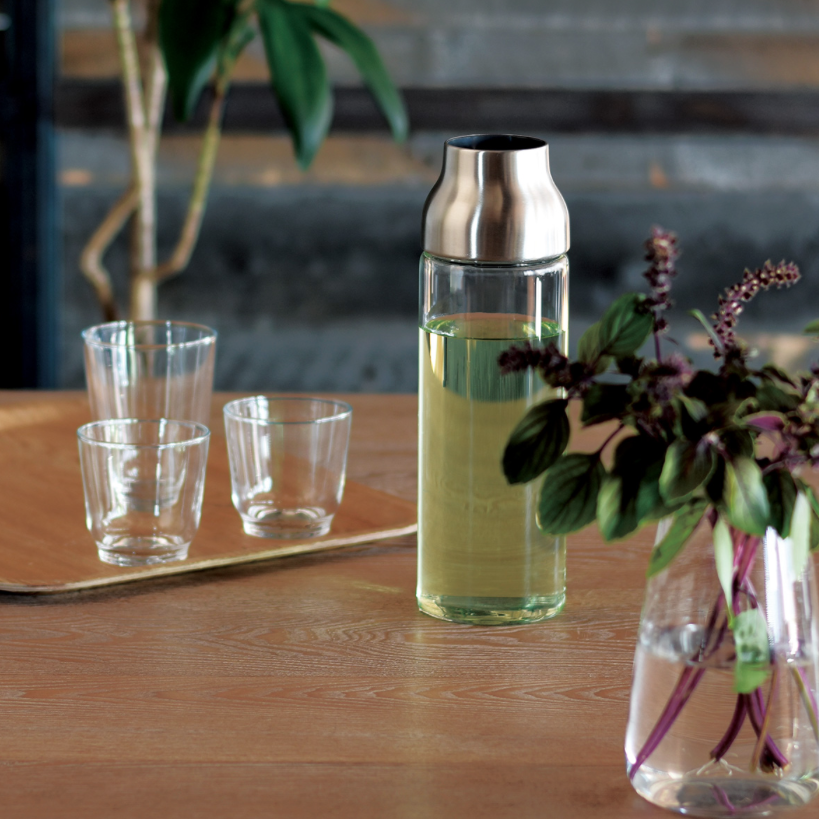 In my quest for new recipes I discovered the amazing Kinto Capsule Cold Brew Carafe, this versatile product can be used for all types of cold drinks including iced tea, lemonade and cold brew coffee.
Cold brew is a method that uses ground coffee or tea leaves soaked in cold water and left for extraction for at least 12 hours. The slow extraction encourages the release of sugars and caffeine/ theine, but without the oils that can result in acidity and bitterness.
Using the Kinto cold brewer you can experiment with a great variety of ingredients and extract all the aromas and vitamins from fruits, herbs, tea and coffee. The diversity of beverages you can prepare is amazing and I assure you that the taste of your teas and coffees will surprise and delight you. I experimented with our loose leaf teas and coffee products, discovering different flavours that our products can deliver using a cold brew method. (check out some of our recipes here).
The Kinto brewer has many advantages that are worth being mentioned. Firstly, the size of the carafe. It holds one litre of liquid, ideal for preparing delicious beverages for the whole family or for yourself to enjoy throughout the day. The carafe fits into the fridge door, keeping your drink cool and allowing you to come back and top up your glass.
The glass of the carafe is heat resistant and easy to clean. It can be rinsed under the tap or put in the dishwasher. The carafe is easy to use and ergonomic. The filter inside the carafe is removable and is wide enough to fit a teaspoon, making it easy to add your tea or coffee and avoid spillages. The filter is designed in such a perfect way that you will not find particles of coffee or tea escaping from it into your beverage, just the awesome flavours. Easy to assemble, the filter slots easily back into the vessel. The lid is designed to pour from any direction.
This nifty product allows me to experiment and discover new tastes every day. I invite you to have a look at our blog and try the recipes I have created for yourself – you wont be disappointed.
We'd love to hear about the recipes you make with the Kinto Capsule Cold Brew Carafe! Follow us on Facebook, Twitter and Instagram and share your pictures with the #MomentswithMiles. ☕
Share a moment with friends