The Miles inspired summer picnic
It's time to get the hamper out and fill it with a whole host of delicious treats for a perfect summer picnic…
What makes the perfect summer picnic? A varied assortment of savoury treats and sweet delights? An Instagram-worthy hamper and picnic blanket? Or is it all about the most picturesque spot to stop and enjoy it? We think it's a combination of all three! Just follow our guide to ace a fantastic picnic.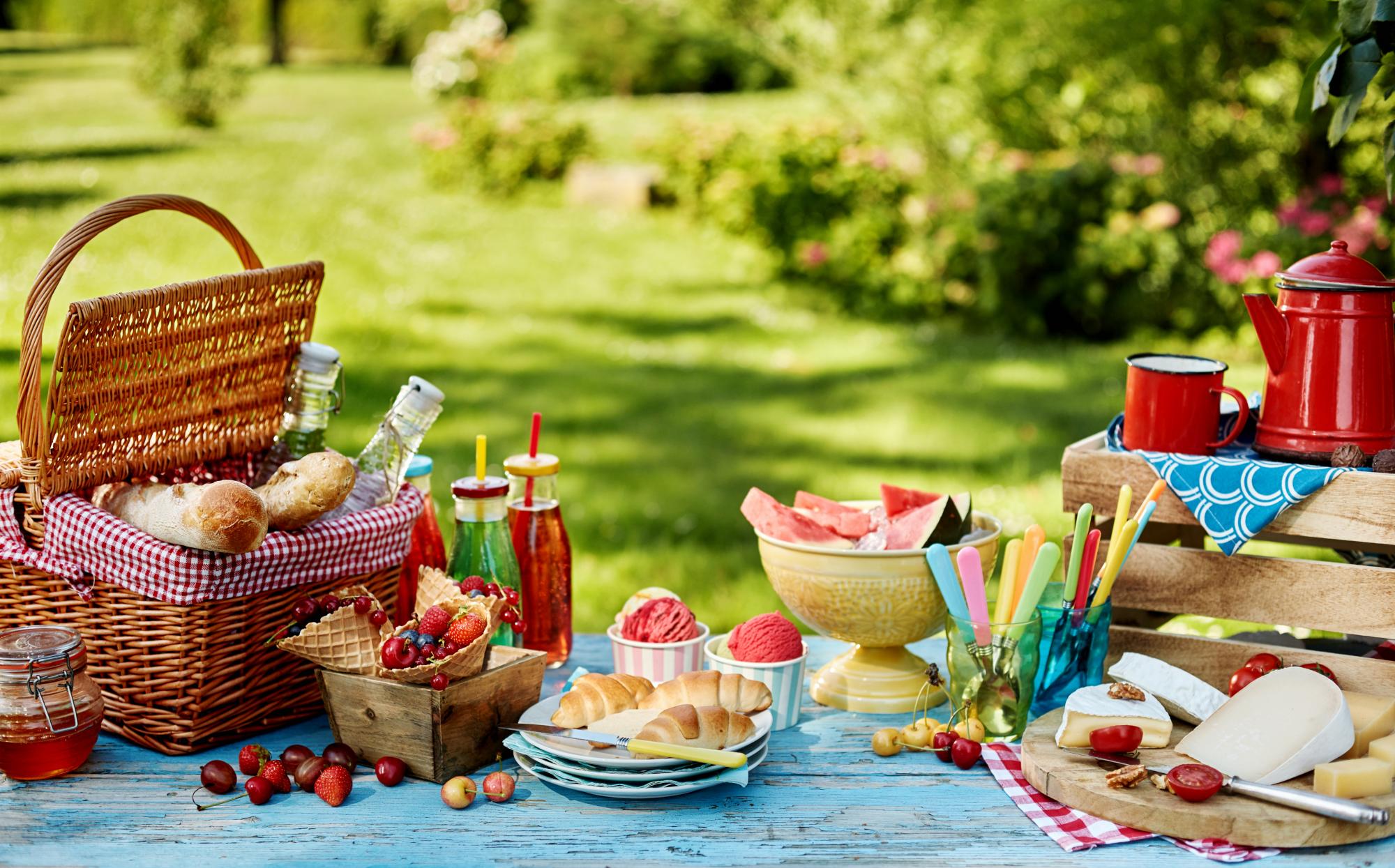 After an adventure, whatever that may be – think hiking, horse trekking, paddle boarding, searching for wildlife or a peaceful county walk– there's nothing better than sitting down to tuck into some delicious food.
If you were to join the Miles team for a picnic you would find a fantastic array of savoury snacks; homemade scotch eggs, fresh sausage rolls, quiche, finger sandwiches and a selection of cheeses served with quince fruit jelly.
When it comes to sweet treats, scrumptious cakes are at the top of our menu; a choice of coffee and walnut cake, rocky road bites and fresh scones served with clotted cream and jam. We also think a summer picnic wouldn't be complete without fresh fruit kebabs and hot chocolate cheesecake dip or thick Greek yoghurt to dip them into.
And, of course, you need a delicious drink to wash it all down with. How about a fruity Berry Berry mocktail or a refreshing Earl Grey, Mint and Orange Iced Tea? When it comes to sweet treats you can't beat a flask of West Country Original Tea to wash them down with – tea and cake, the most obvious choice!
So, now you've got the food hamper handled you just need to choose a destination to explore before you settle down to enjoy your treats. Head into the countryside for a stroll or meet friends in the park for a social distance get together. If the beach is more your scene, we've rounded up our favourite ten beaches in the South West.
Once you've enjoyed your picnic remember to pack up your litter and take it home with you. Choose to use a sandwich box rather than wrapping everything in cling film that will end up in landfill – it will stop your sandwiches from getting squashed too! Try to make conscious decisions to use reusable plates, stainless steel water bottles and paper straws to minimise the use of plastics that cannot be recycled so that the next people to visit the area you're in can enjoy its unspoilt beauty too.
We would love to hear about your adventures and what you pack in your picnic. Follow us on Facebook, Twitter and Instagram and share your picnic photos with us using the #MilesAdventures for the chance to have your picture shared. ☕
Share a moment with friends