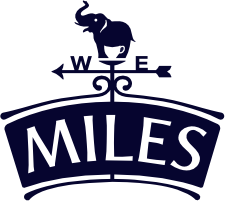 Cafetiére coffee tutorial
Steps to follow for the perfect cafetiére coffee…
In this tutorial we are aiming for a perfectly brewed cup of coffee, made using either a cafetiére (French Press). Firstly, select a Miles ground coffee from our range for the cafetière, or if you have a grinder you can freshly grind your beans as required.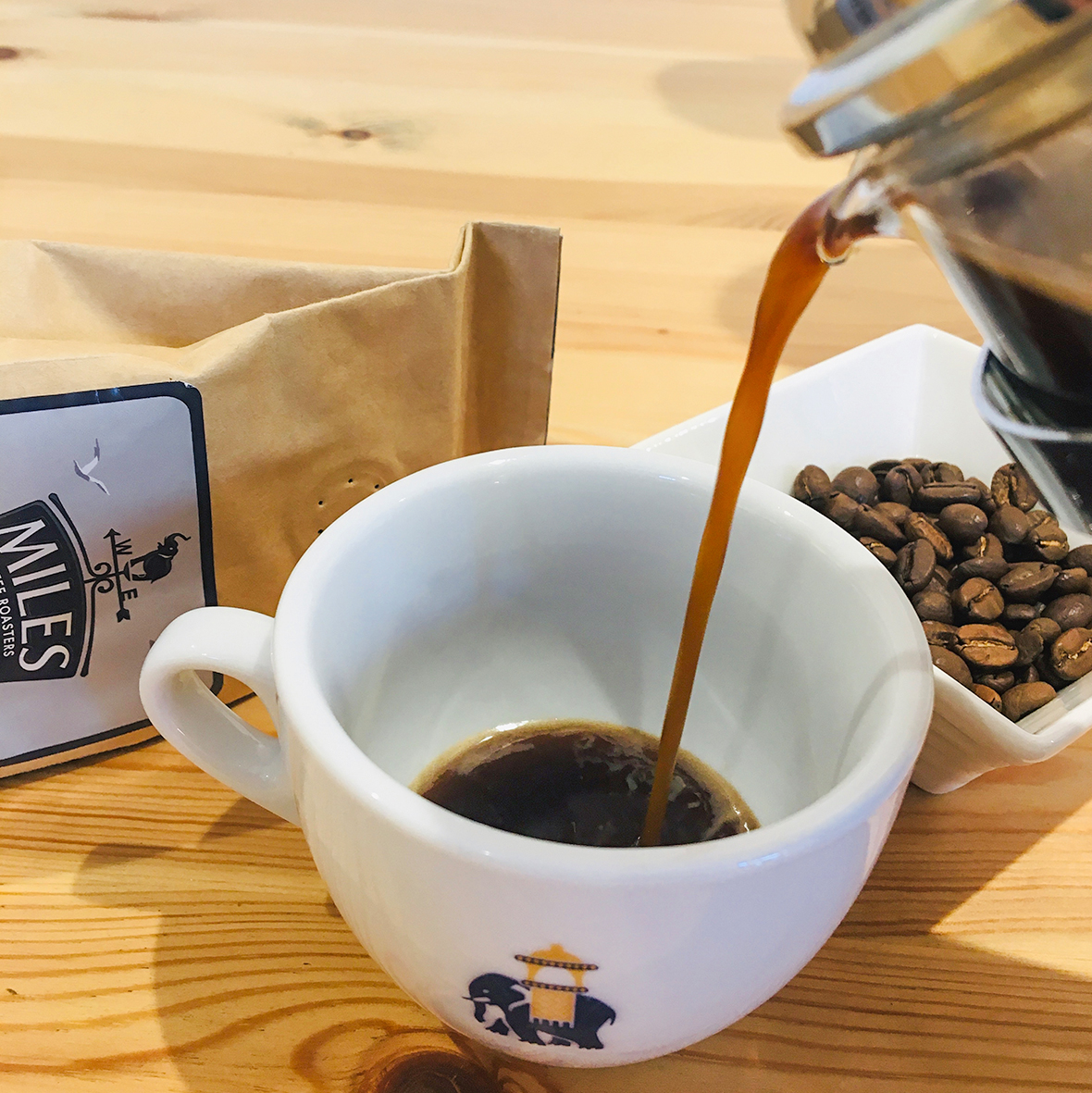 Ingredients:
Your Favourite Miles Coffee Beans or ground coffee
Water
Equipemnt:
Cafetiére
Hand grinder (if you are using coffee beans)
Digital scales
Working out your measurements (grams per litre)
Put the cafetière on a digital weighing scale and tare to zero.
For a 3 cup cafetière (350ml) weigh between 18-22g of ground coffee depending on taste.
For an 8 cup cafetière (1litre) weigh between 55-60g of ground coffee, again this depends on taste and strength.
The general rule is 15g of coffee per 250ml of water.
The reason we suggest using a digital scale because it is more accurate to create your perfect coffee exactly the way you like it.
Method:
Adjust your grinder to a medium grinding size (if you are using whole beans) and grind the coffee beans.
Boil the kettle; use filtered water if you live in an area classified as having hard water.
Pour a little boiled water into your cafetière to preheat it, then pour it away.
Leave the boiling water to cool for roughly 2 minutes for the optimum temperature – 90-96 degrees.
Add the ground coffee into the cafetière and pour approximately 50ml of boiled water onto the coffee so it is just covering the top. You should immediately start to notice a bloom forming as foam on top of the water.
Stir the coffee with a wooden spoon.
After 30 seconds fill up the cafetière with hot water, to just underneath the maximum point.
Put the lid on and press the plunger until it reaches the top of coffee. Let it brew for 3-4 minutes before pressing the plunger down to the bottom. This ends our brew process.
Pour your freshly brewed coffee into your favourite mug and add milk if required - enjoy!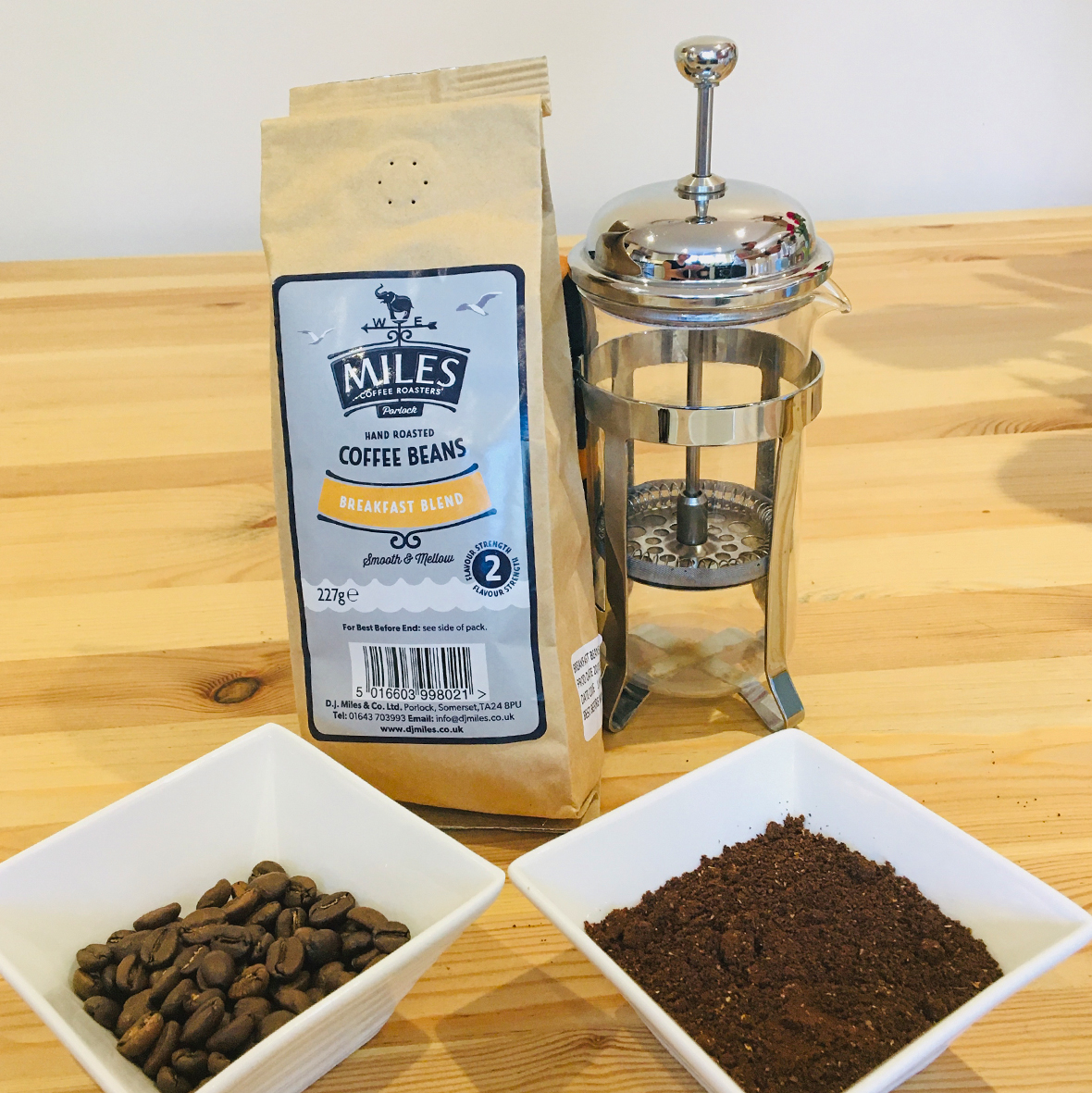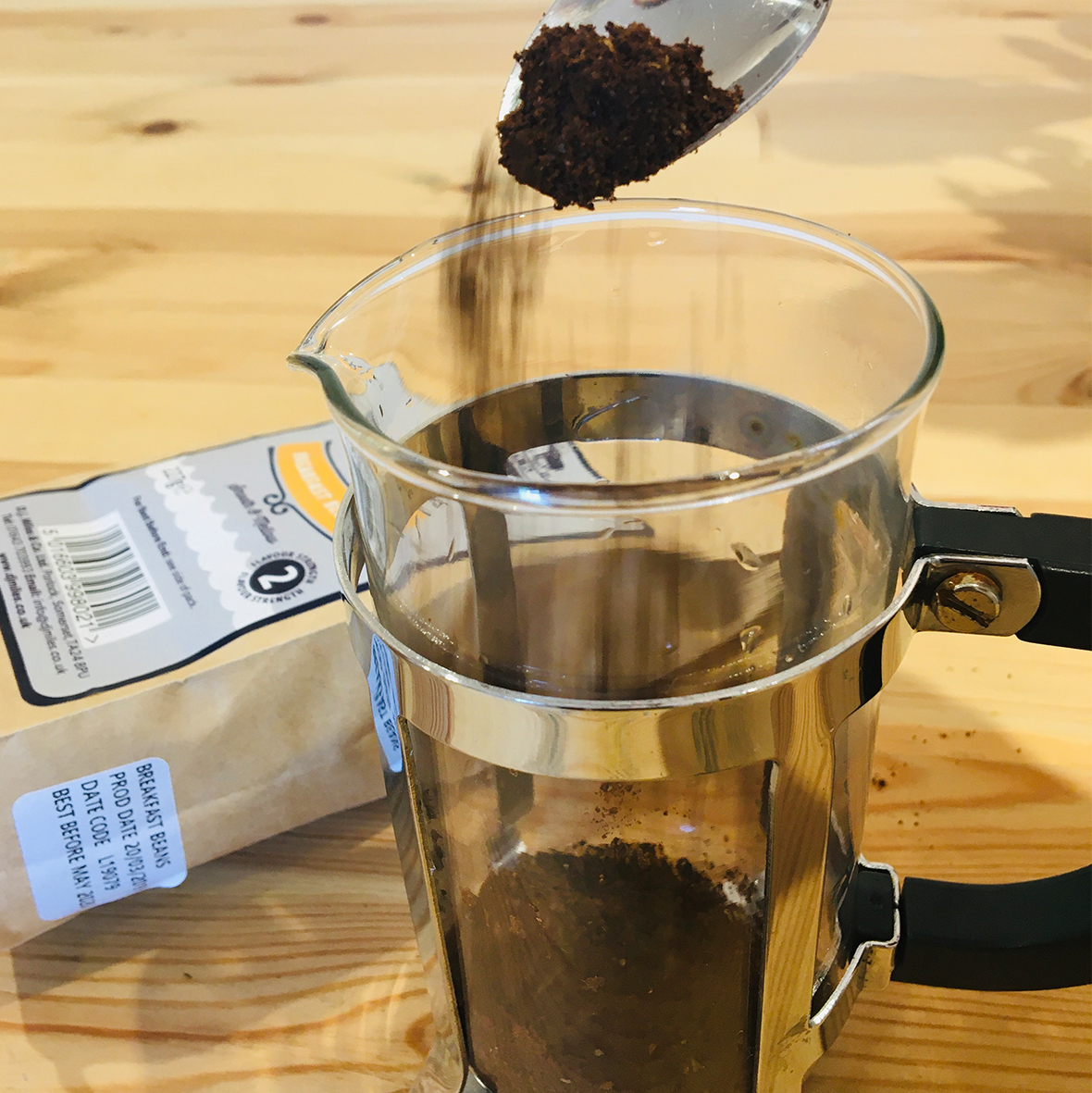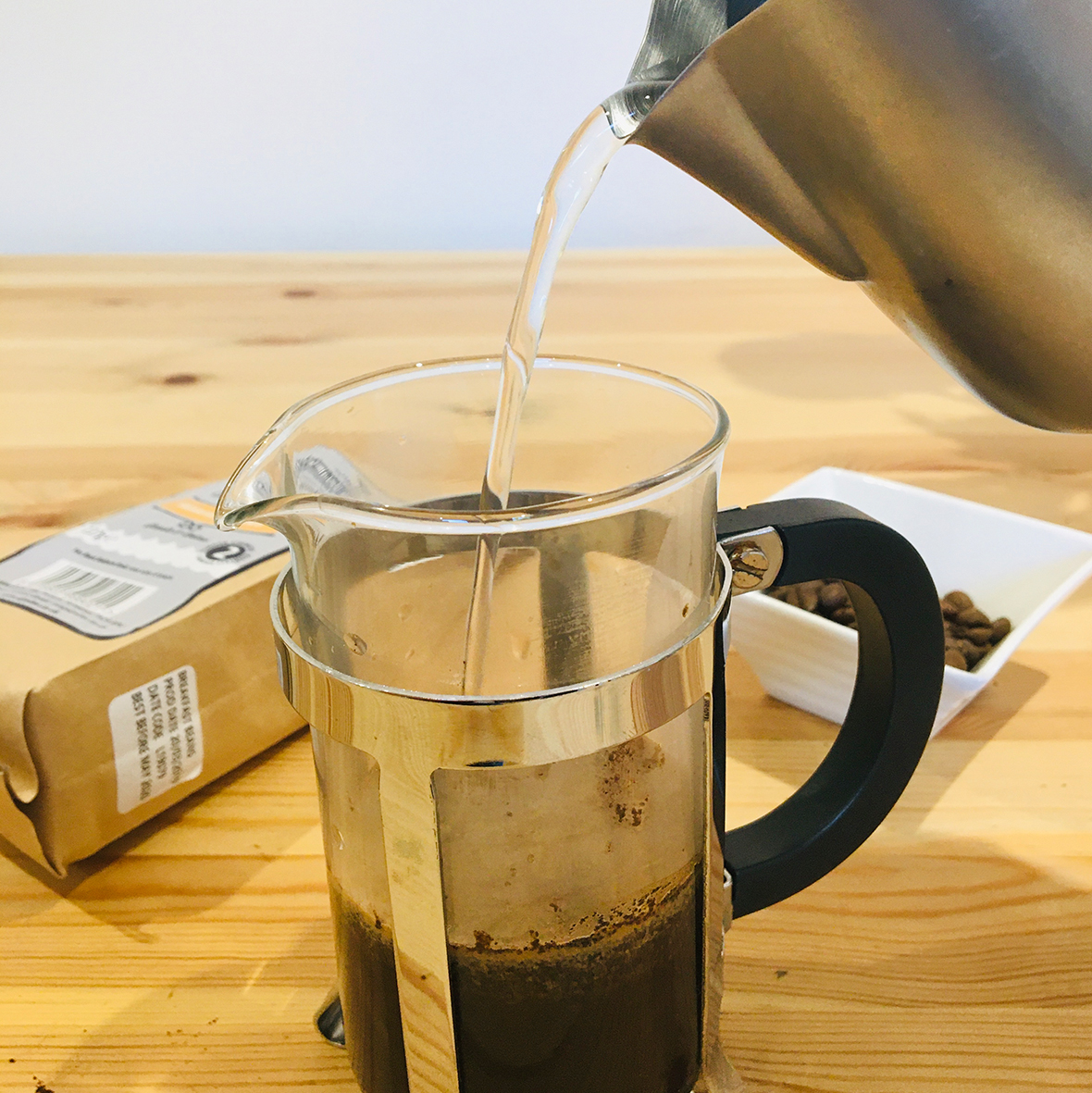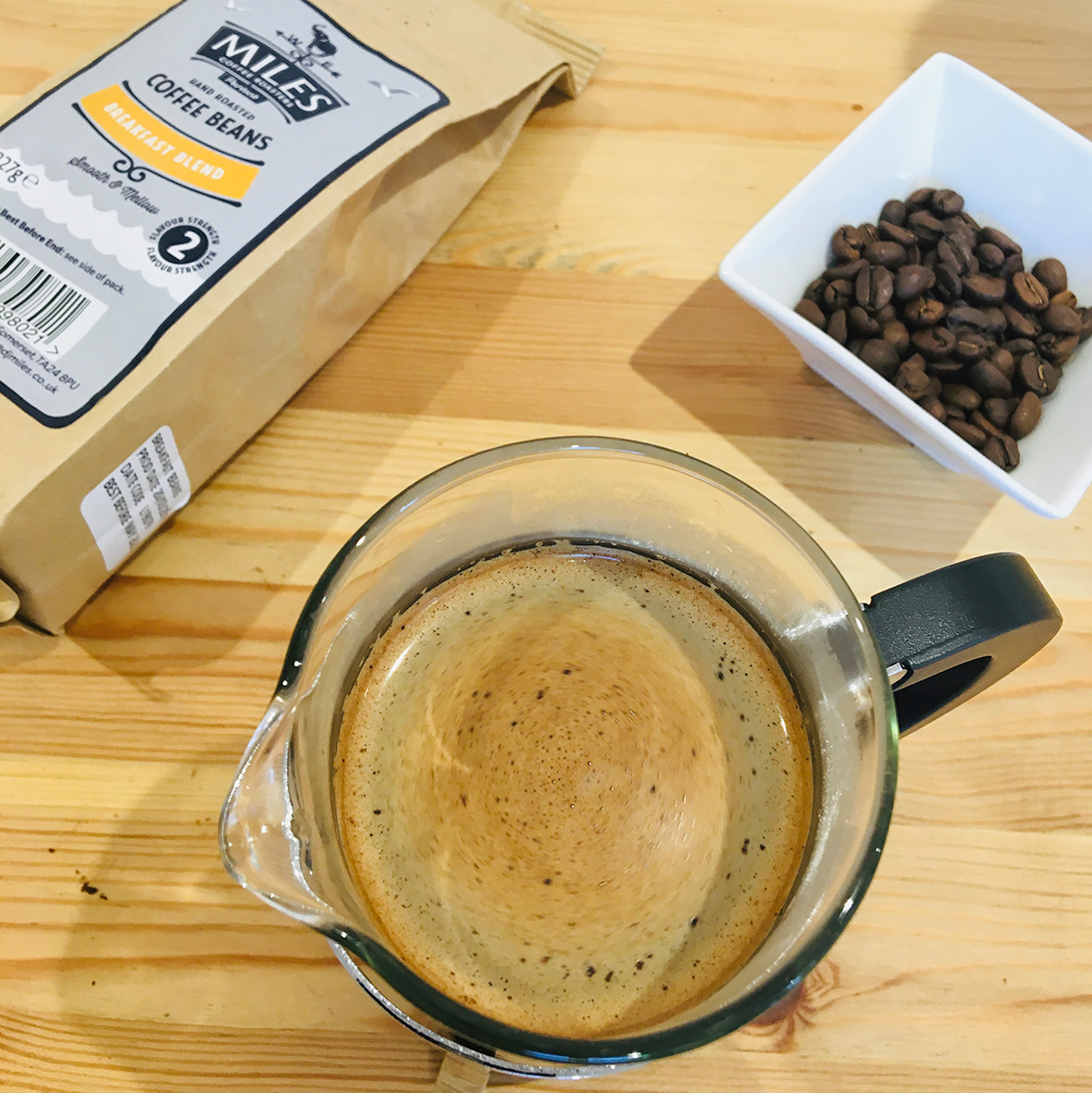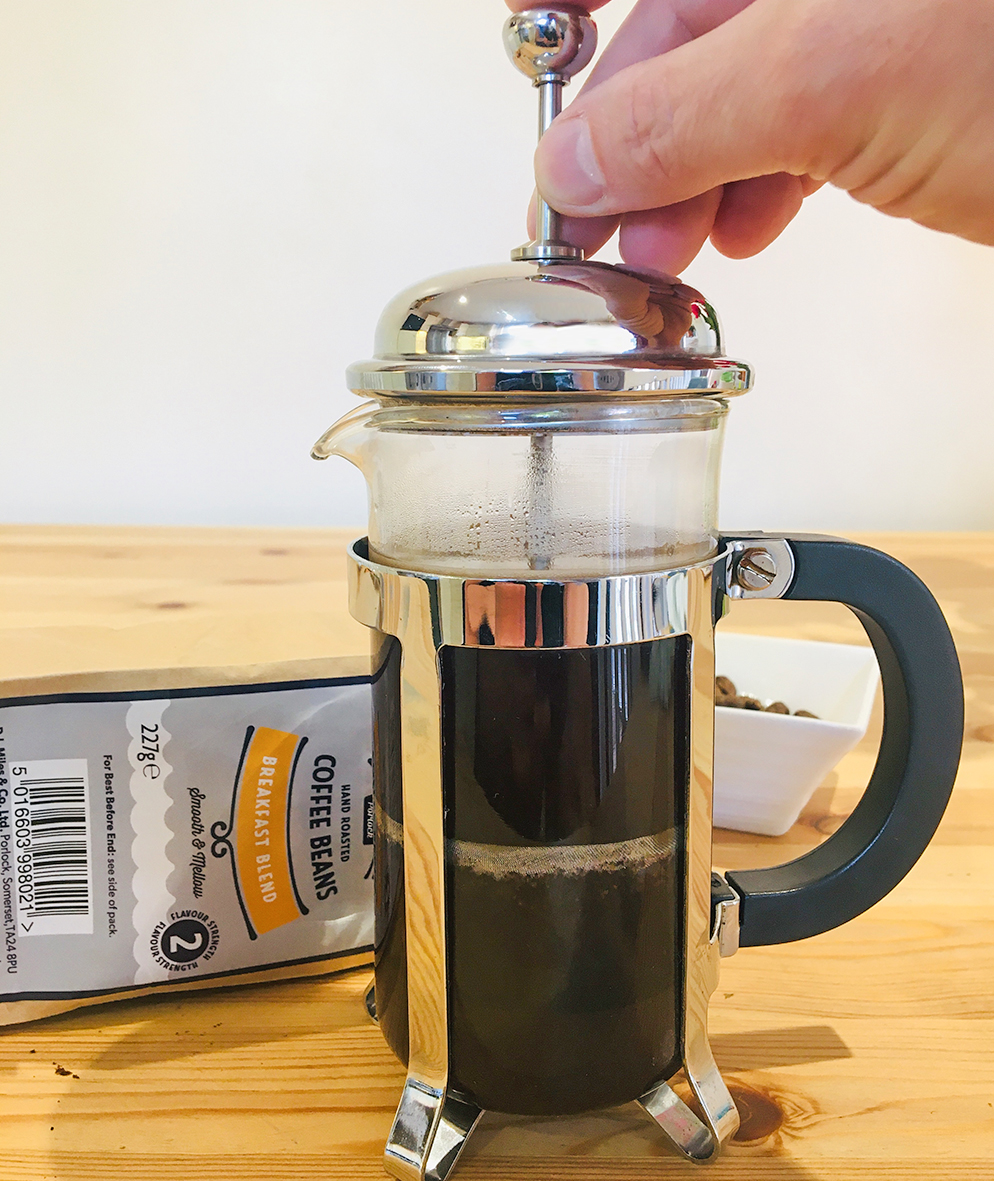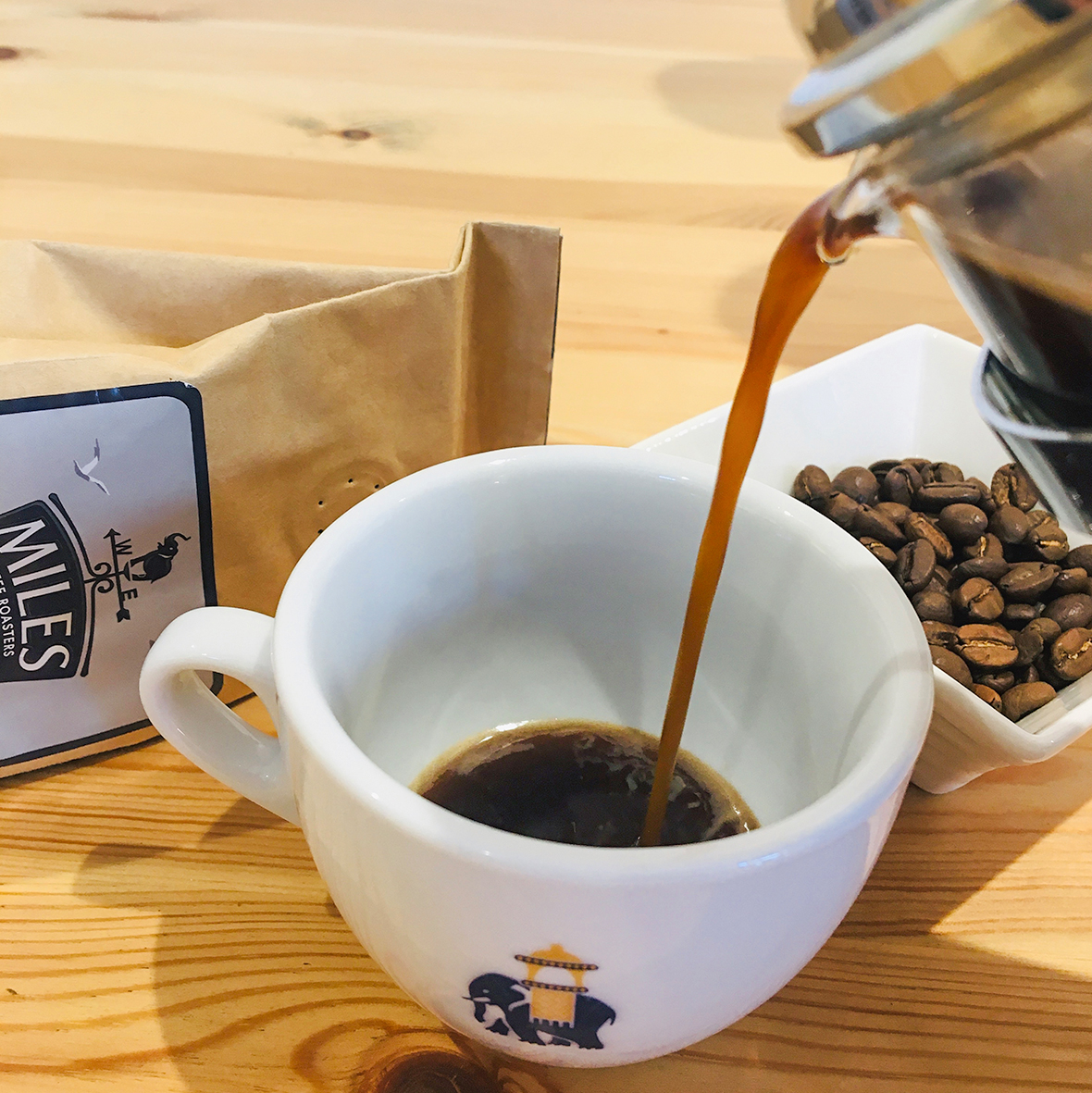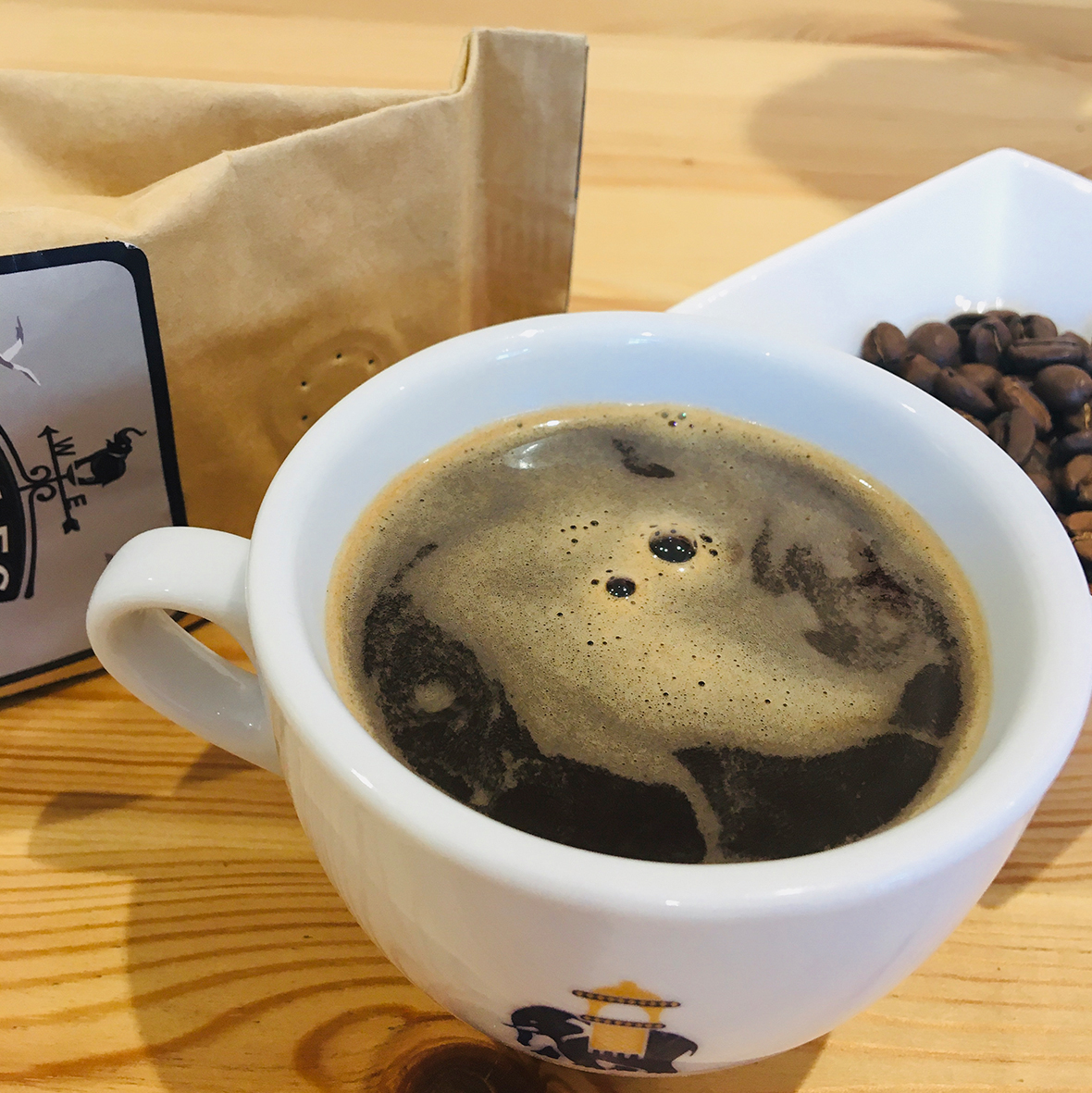 We'd love to see photos of you enjoying a moment with Miles! Follow us on Facebook, Twitter and Instagram and share your pictures with the #MomentswithMiles.
Share a moment with friends