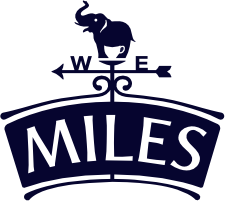 Berry Cobbler
As autumn arrives, stay in, get cosy and indulge in our comforting berry cobbler…
Juicy, sweet and packed full of berries, this delicious dessert is the perfect pudding to indulge in as we hold on to the last days of summer and welcome the beginning of autumn.
Prep Time: 30 minutes
Baking Time: 40-50 minutes
Serves: 6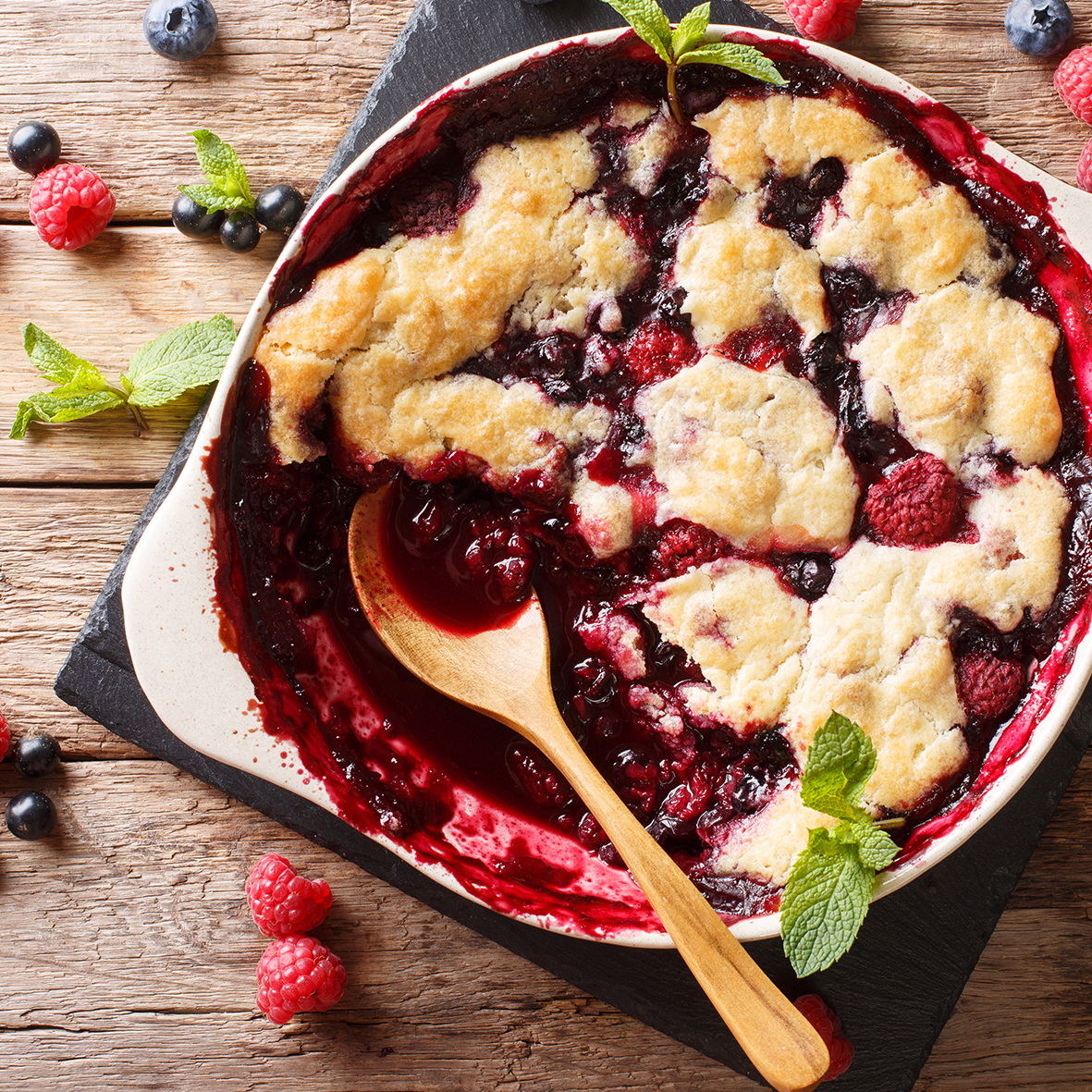 Ingredients:
For the filling:
80g fresh cherries (stones removed)
80g raspberries
80g blackcurrants
80g blueberries
80g strawberries (hulled and halved)
3 small apples (cored, peeled and sliced)
1 tsp vanilla extract
2½ tbsp cornflour
50g caster sugar
2 Miles Berry Berry Tea Kites
40ml water
For the topping:
1 egg
75ml semi-skimmed milk
100g unsalted butter (cut into cubes), plus some for greasing
220g plain flour
100g golden caster sugar
1 tsp baking powder
2 tbsp demerara sugar
Pinch of salt
Mint sprigs to garnish
Method
Preheat the oven to 190˚c/gas 5 and grease a baking dish.
Put the two tea kites into a jug of 40ml boiling water and leave to steep for 4-5 minutes. Remove the tea kites and allow the water to cool to room temperature.
Put all of the berries and sliced apples into a large mixing bowl. Add the vanilla extract, cornflower and sugar and gently combine the ingredients with your hands until all of the fruit is evenly coated.
Tip the fruit into the baking dish and spread into an even layer. Pour the berry tea over the fruits and set the baking dish to one side.
In a large bowl, using your fingers, rub the butter and flour together until it resembles breadcrumbs.
Stir in the sugar, baking powder and pinch of salt with a wooden spoon.
Whisk the egg and milk together in a jug and pour into the flour mixture. Bring together until you are left with a wet dough.
Take a small handful of the dough and roll into a ball. Place on top of the fruits in the baking dish and repeat until you have used all of the mixture, leaving gaps between the balls for the fruit juices to bubble through. Sprinkle the Demerara sugar over the top.
Bake for 40-50 minutes, or until the toppings is golden brown, the filling is bubbling and cooked through.
Once removed from the oven allow the cobbler to rest for 5-10 minutes and add mint sprigs to decorate. Serve warm with either ice-cream or cream.
We'd love to see photos of you enjoying a moment with Miles and trying out this recipe! Follow us on Facebook, Twitter and Instagram and share your pictures with the #MomentswithMiles. Happy baking! ☕
Share a moment with friends