Hot Chocolate cheesecake dip recipe
This chocolate cheesecake dip is the best accompaniment to fresh fruit kebabs
A super simple dessert that everyone will love, an easy way to get your children to eat their five-a-day and a fun addition to a summer picnic that will leave you reaching for another fruit kebab, and another. This hot chocolate cheesecake dip is creamy, delicious, calorific – but, oh, so worth it! We just know you'll be making a whole variety of fruit skewers (maybe with a marshmallow or brownie bite addition) to dunk into it.
Prep time: 15 minutes
Making time: 20 minutes
Serves: 12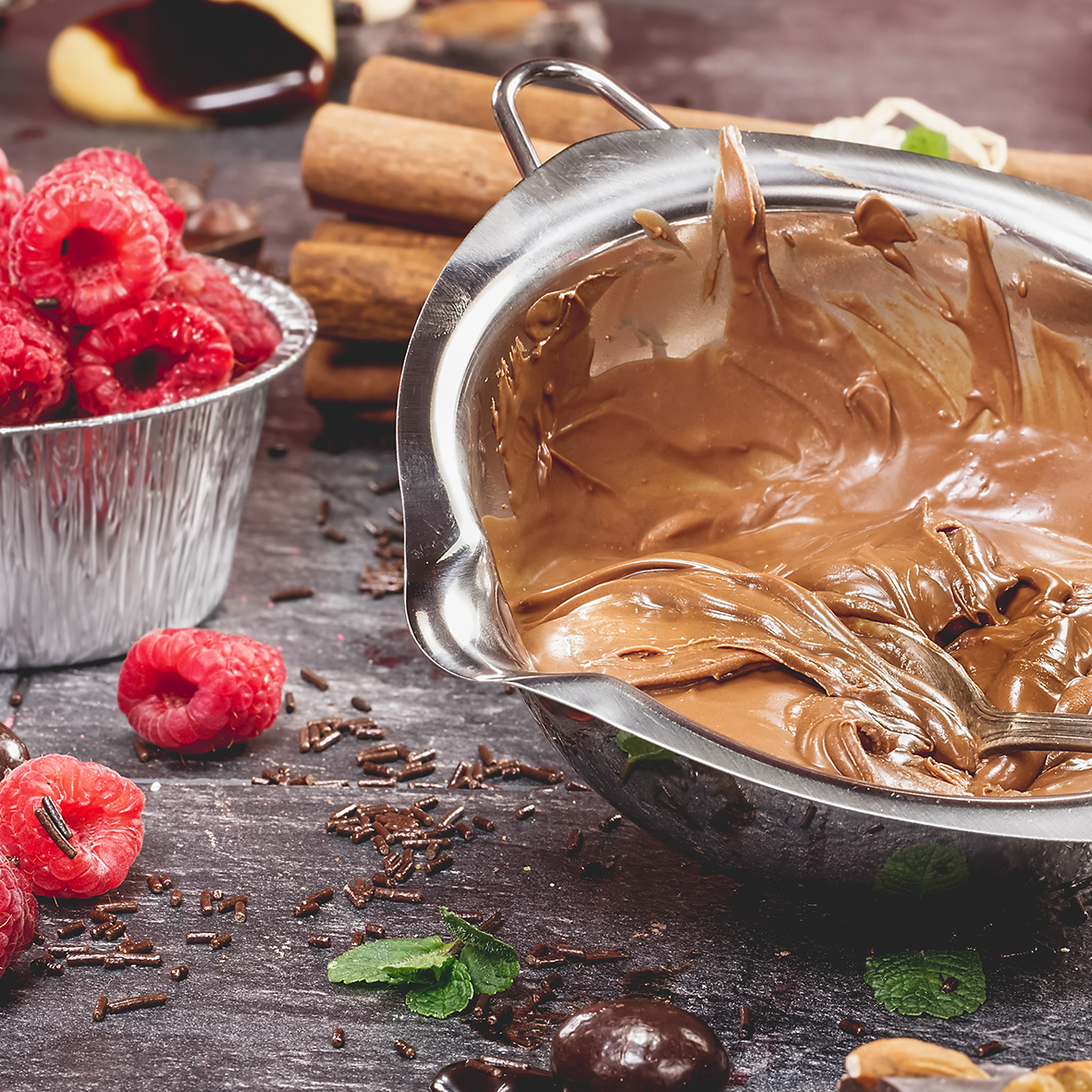 Ingredients:
For the fruit kebabs:
Punnet of raspberries
Punnet of blueberries
3 Kiwis
2 oranges
2 blood oranges
½ a pineapple
For the hot chocolate cheesecake dip:
8 tsp Miles Heavenly Hot Chocolate powder
150 ml double cream
600g cream cheese
100g sugar
Method:
Peel the oranges, kiwi and pineapple. Chop into bite sized pieces.
Skewer the fruit chunks onto kebab sticks, adding the blueberries and raspberries too. Set aside in the fridge until you are ready to eat them.
Add the cream, cream cheese, sugar and hot chocolate powder to a bowl and mix together using an electric whisk.
Allow to set for around an hour in the fridge before sprinkling a dusting of hot chocolate over the top and serving alongside the fruit kebabs.
For all out indulgence, serve the cheesecake dip in a trio of dips with a salted caramel sauce and a white chocolate dip… we're salivating!
We'd love to see photos of you enjoying a moment with Miles and trying out this recipe! Follow us on Facebook, Twitter and Instagram and share your pictures with the #momentswithMiles. Happy dunking!
Share a moment with friends