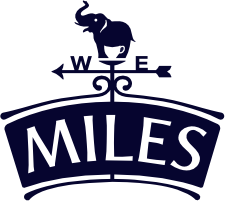 Chai Muffins Recipe
Treat yourself to these delish Chai muffins, while they're still warm from the oven
These light, fluffy muffins are delicious as a weekend breakfast treat. Bake them the day before you want to serve them, store them in an airtight container overnight, and warm them in the oven for 10 minutes. Allow the muffins to cool enough for you to drizzle them with the sugar glaze (you will need to make the glaze in the morning) and serve – extra brownie points if you serve them as breakfast in bed!
Prep Time: 25 minutes
Baking Time: 45 minutes
Serves: Makes 12 muffins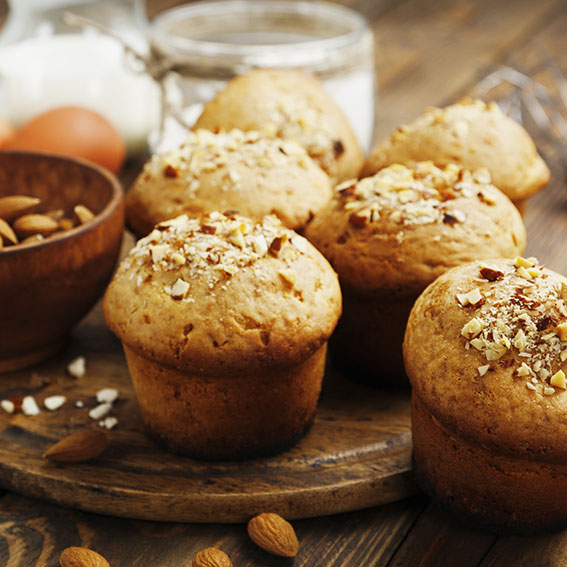 Ingredients:
For the muffin:
225ml Semi-Skimmed Milk
1 tsp Ground Cinnamon
400g White Spelt Flour
2½ tsp Baking Powder
150g Soft Light Brown Sugar
75g Almonds, roughly chopped
2 Large Eggs
150ml Sunflower Oil
For the sugar glaze:
150g Icing Sugar
3-4 tbsp Water
2 tsp Vanilla Extract
Method:
Warm the milk in a saucepan, once warm add the Loose Leaf Chai Tea and cinnamon. Allow to steep for 3 – 5 minutes, stirring occasionally, before leaving the milk to cool.
Preheat the oven to 200˚c/180˚c Fan/Gas mark 6.
Line a muffin tin with paper cases
Once the milk has cooled, strain it to remove the tea leaves. Then whisk in the eggs and the oil.
Place the flour, baking powder, brown sugar and the chopped almonds (keeping back two tbsp for later) in a large bowl. Add the milk mixture to the dry ingredients and combine with a wooden spoon.
Equally divide the mixture into the muffin cases, filling to the top.
Sprinkle the remaining chopped almonds on the top of each muffin.
Bake for 20-25 minutes, or until the muffins have slightly risen, are golden brown on the top and a cake tester comes out clean.
While the muffins are baking, place the icing sugar into a bowl and slowly stir in the water and vanilla extract, a little at a time until you have a pourable glaze.
Remove the muffins from the oven and allow to cool slightly on a wire rack.
Drizzle the sugar glaze over the top of the muffins
Enjoy these delicious muffins while they're just slightly warm with a cup of Miles West Country Original or a Chai Latte using Miles Chai Loose Leaf Tea.
We'd love to see photos of you enjoying a moment with Miles and trying out this recipe! Follow us on Facebook, Twitter and Instagram and share your pictures with the #momentswithMiles. Happy baking! ☕
Share a moment with friends