Sit back, relax and read all about Derek Miles' story!
'I like a nice cup of tea in the morning… to start the day you see! We were, and continue to be, a tea-drinking family. Mother always made the tea, but my father was strict about it, you always have to have freshly boiled water and wait for it to brew!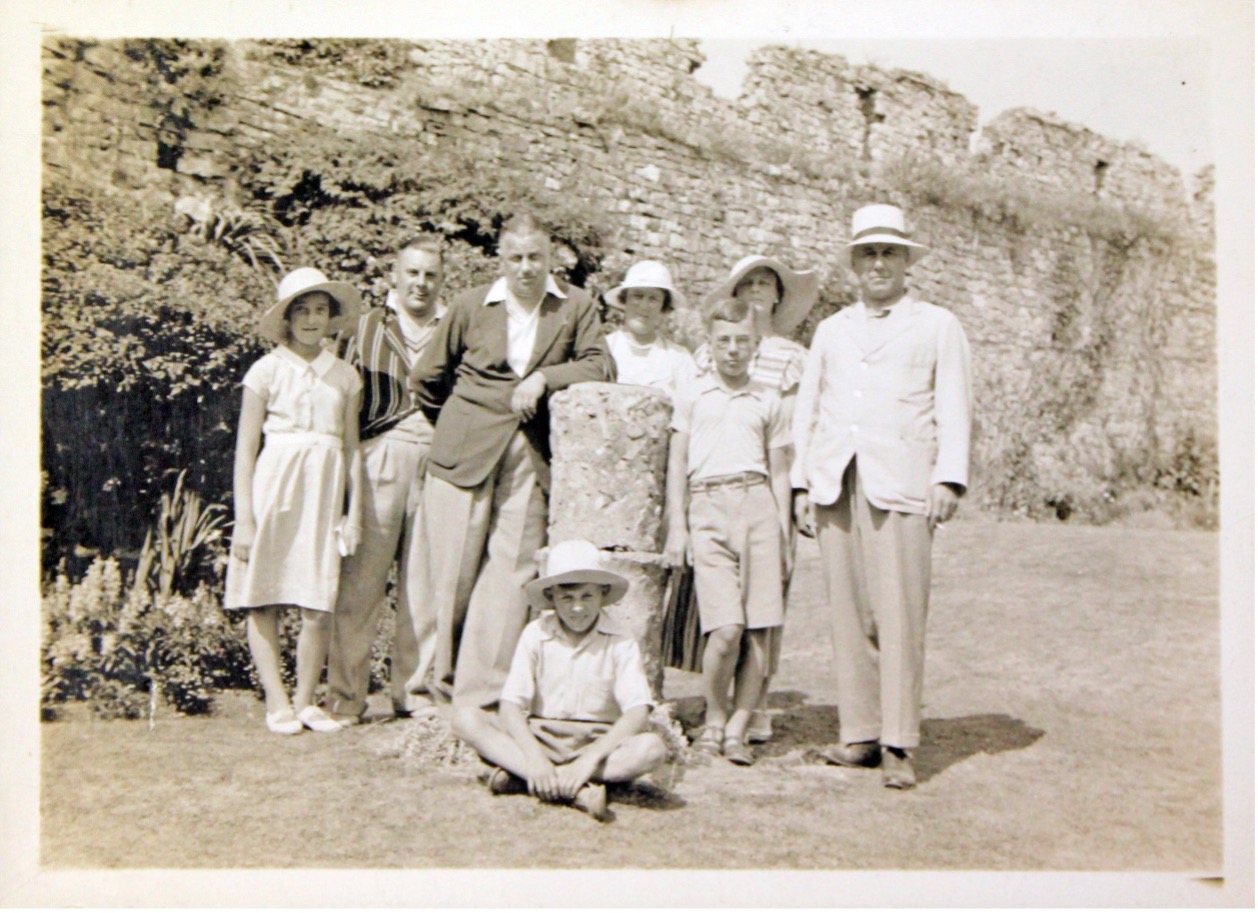 With Derek's grandfather setting up the tea business 'Henry Miles & Co' in 1888, it was inevitable when Derek was born in 1931 that tea was going to be in his blood too. Alongside Derek, his brother Phil, his uncle Eric, and his father Leslie found their lives revolving around Britain's favourite cuppa.
'My grandfather started his business in Birmingham. He was a very stern man but I believe this helped him through the hard times of the business. He was bombed out twice during the war, it didn't stop him though! He moved the tea business to his home in Sutton Coldfield, blended tea with a shovel, and packaged tea from his house and garden sheds!'
This tenacity has also been a much-needed requirement for Derek over the years. 'I've certainly had my ups and downs in the tea industry, but overall, I believe I have been very lucky. I'm immensely proud of what has been achieved at D.J. Miles over the past 60 years and I still love everything about tea.'
'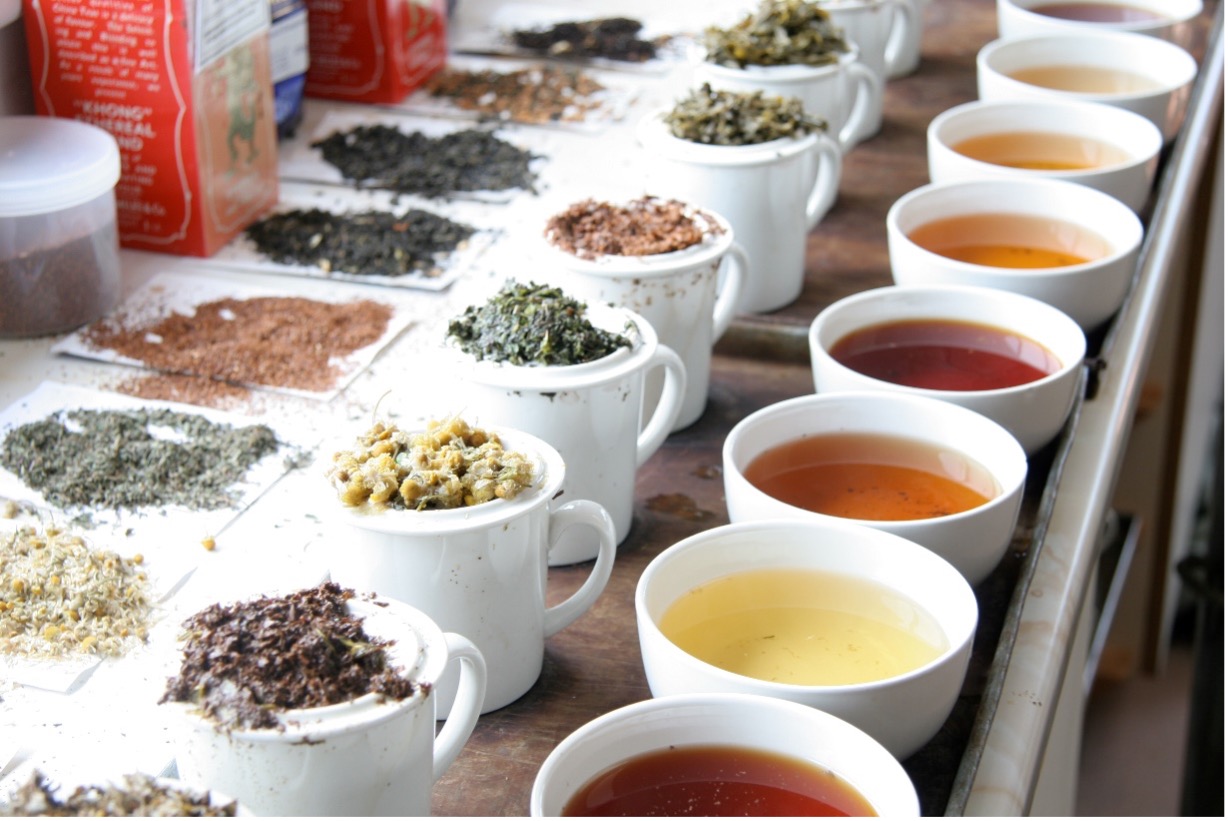 Learning the trade
After completing his National Service, a young Derek wished to join the family firm. The year was 1951 and with his uncle, father and brother all working at Henry Miles & Co, it was felt that the business couldn't afford another family member at the top table during that time. This was in fact to be the making of Derek's career. With his father taking him to London and introducing him to some tea dealers, it wasn't long before Derek had secured a position at Burbage, Pritchard and Bartley.
'They were quite an old-fashioned company, but they took me in and actually taught me about the trade from the bottom up. I'd be weighing tea, making tea and wheeling chests of tea around the streets of London. All odd jobs came my way but for a few years I was thankful for the opportunities it gave me.'
It is during this time in London, that Derek talks fondly about the time they sold a chest of tea to the London Stock Exchange. 'I didn't know how I was going to deliver it, so I asked my boss, to which he replied quite tersely, "Put it on the sack truck boy!" Wheeling a great chest of tea through the lanes of London was certainly no easy task!' That very sack truck is in Derek's possession now and he's proud to show it off 'It's a beautifully made thing and brings back many fond memories.'
An inspector calls
'I wasn't unhappy in my role at Burbage, Pritchard & Bartley, they were real characters and I learned so much, but I felt there was more to the industry and when I saw a job in the newspaper as a Tea Inspector at T.A. Karr, I wanted to push my career on.'
Working as the liaison between warehouses and tea brokers, Derek would travel around the various warehouses of Wapping and the Pool of London 'getting through a lot of shoe leather!' The warehouses would present the teas to Derek and he would examine them whilst also checking that the chests were evenly bulked. 'A hole would be bored in the side of the metal tea chests and a sample of tea taken for inspecting and sniffing – you need a good nose in this business!' As an inspector, Derek had to monitor the quality of the teas, if any had a cheesy taint then they were classified as 'off'.
It was here at T.A Karr that Derek would work for Mr Batty who set the example of how to manage staff and how Derek would, later in his career, reflect on such a role model. 'I had enormous regard for him. He would regularly reward his staff with praise saying "This fellow has made good tea this season, let's give him a pat on the back." I hope all of my employees feel the same about me.'
Derek talks fondly of his career in London. Dubbed as the 'tea heyday' he recalls working late at the tea tasting counter one wintry evening 'The lights were on and Mr Batty was looking out the window over Leadenhall Market. "You know Miles, I do believe that this area will all be banks and insurance companies before long!" Never a truer word was spoken.'
A move to the West Country
After 10 years of city life, Derek decided upon a move west to Porlock where he ran a small grocery shop in Minehead. 'It was alright, but I still hankered after tea! Whenever I had a day off, I'd find myself back in the City at Plantation House to see my old friends.'
It was on one of these trips to London that fate was to step in. Derek was told by a friend that his old boss, Mr Batty from T.A Karr & Son, was eager to meet with him and if he was quick, he would catch him at the Falstaff Pub for his pre-lunch drink. 'It felt like fate!' Here, Derek was treated to lunch and offered the role as a tea inspector in Avonmouth, 'Wonderful, I was back in the tea trade!'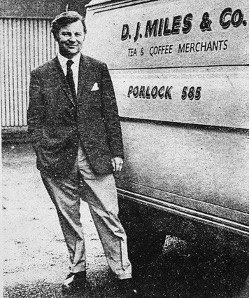 The beginnings of D. J. Miles
'My faithful Labrador, Honey, would always sit next to me in my van as I drove up the county to Avonmouth. We'd be greeted warmly by a duty policeman "Good Morning Honey!" before I'd set off to check the latest shipments coming into the country.'
It was at this time that Derek saw an opportunity. 'Sometimes there would be extra chests of tea available to buy, I wanted to use my tea tasting skills again so I used to fit about 20 chests in my van and take them home to Porlock.' Here, in his front room, Derek crafted his unique tea blend on a piece of a hardboard and, along with his first wife Janet, would sometimes work through the night to meet initial orders. This was the catalyst for the familiar Miles blend of tea that we all know and enjoy drinking today.
Janet continued to be an important part of the D.J. Miles business as it expanded, and she remained closely involved for a number of years.
'I moved from Doverhay to Cape's Yard where I blended teas for over 25 years. The tea blending machine was 1,000lbs (450kg) in weight and was upstairs, directly above a table of tea-packers downstairs! We even used to haul the chests of tea upstairs by using a 'block and tackle'. With tea in such demand, we found ourselves moving premises again and we subsequently took over Vale Yard which used to be an old tannery. In fact, the building has quite a success story as it was also where the riding team for the 1952 Helsinki Olympic team were trained.'
Nowadays, Vale Yard is home to the coffee-roasting side of the business as well as the Miles Tea factory shop. It's a favoured addition to Porlock life, with many locals and visitors enjoying the aroma of freshly roasted coffee intermingling with the salty sea air.
Whilst Derek was carving his life out in Somerset, his cousin Ken Miles (Eric's son) was busy drinking copious amount of tea in America. Ken Miles was a skilled and talented racing driver and engineer and is an inductee to the Motorsports Hall of Fame of America. The 2019 film Le Mans '66 documents his motoring successes, and the somewhat unfortunate commiserations of just missing out on winning the 24 Hours of Le Mans. 'Ken was the eldest grandchild, whereas I am the youngest so sadly our paths didn't cross too much. I just remember him being such a character, in fact he was a bit of a rebel!'
The blending of two minds
Derek has always been a sports fan playing regular tennis, squash and golf over the years and it was through these sports connections that he was to meet Norman Halls. It was to be a friendship that would turn into a successful business partnership and one which would span many generations.
'It began initially when Norman was made redundant from his General Manager role in a Birmingham store. He phoned me up and asked if he could perhaps sell D.J. Miles tea in the Midlands area for me. I didn't see why not, so he used to meet me at Avonmouth and I'd hand over a load of tea and he would sell it in Sutton Coldfield.'
At the time, Henry Miles & Co had Derek's uncle, Eric at the helm 'but the business wasn't running as well as it could do, so Norman and I bought that old family business and incorporated it into D.J. Miles solidifying our long-lasting business partnership. We always had such tremendous fun! Even now, when I sit in board meetings I think back to Norman and how he would make me laugh!'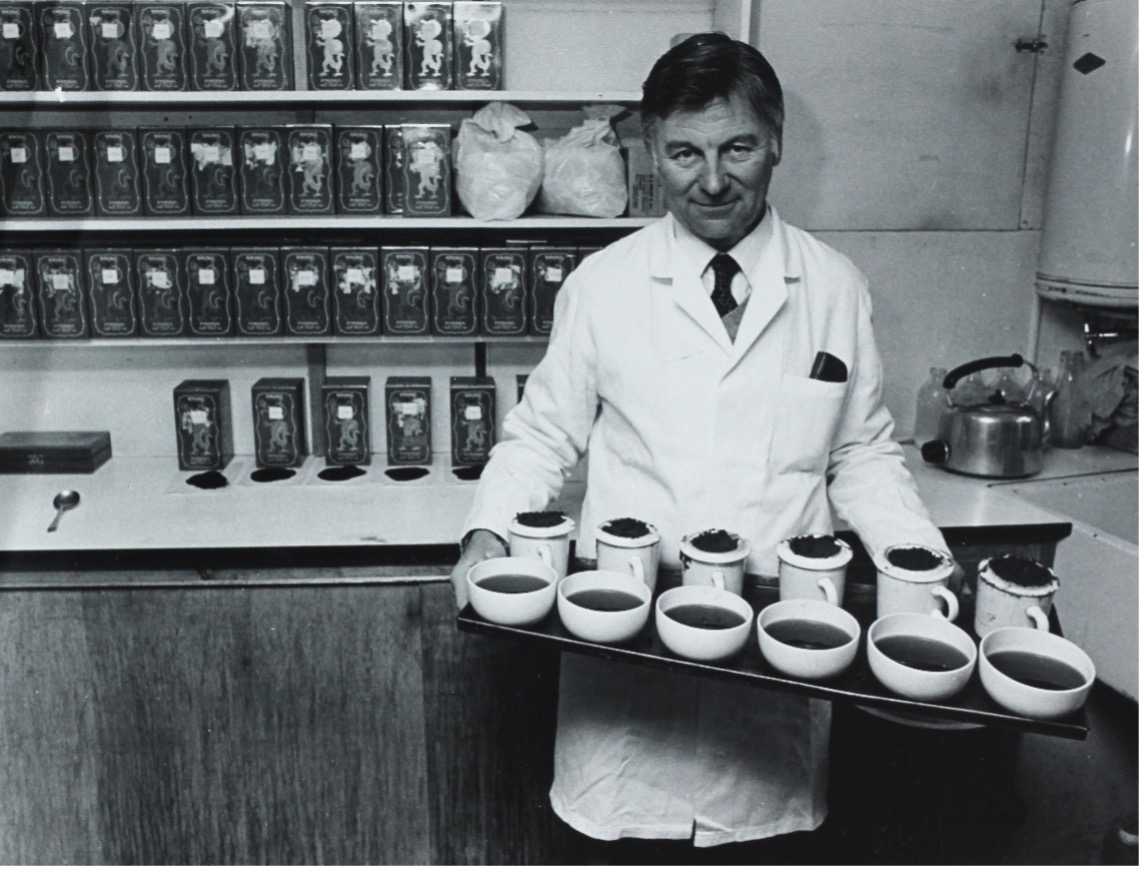 By the year 1973, Derek and Norman are making great strides. They have opened an outlet in Chepstow where Norman developed distribution into the Welsh market, and they also began to explore the addition of coffee to their offering, as well as leaping into the 'new world' of introducing tea bags. Trips abroad to Kenya and Ceylon to find new teas were a regular feature in their calendars, ensuring that the D.J. Miles brand continued to grow and supply high quality tea.
With more hands needed on deck they were soon employing more staff, and it wasn't long before Derek's brother Phil was back in the tea business too. 'It was so strange, but it turned out that Norman and Phil already knew one another! They had served together in the RAF's Air Training Corps. It felt as though it was meant to be.' Phil began his time at D.J. Miles in the Chepstow premises before making the permanent move to Porlock. 'He became a real character in Porlock, everyone in the village knew him.'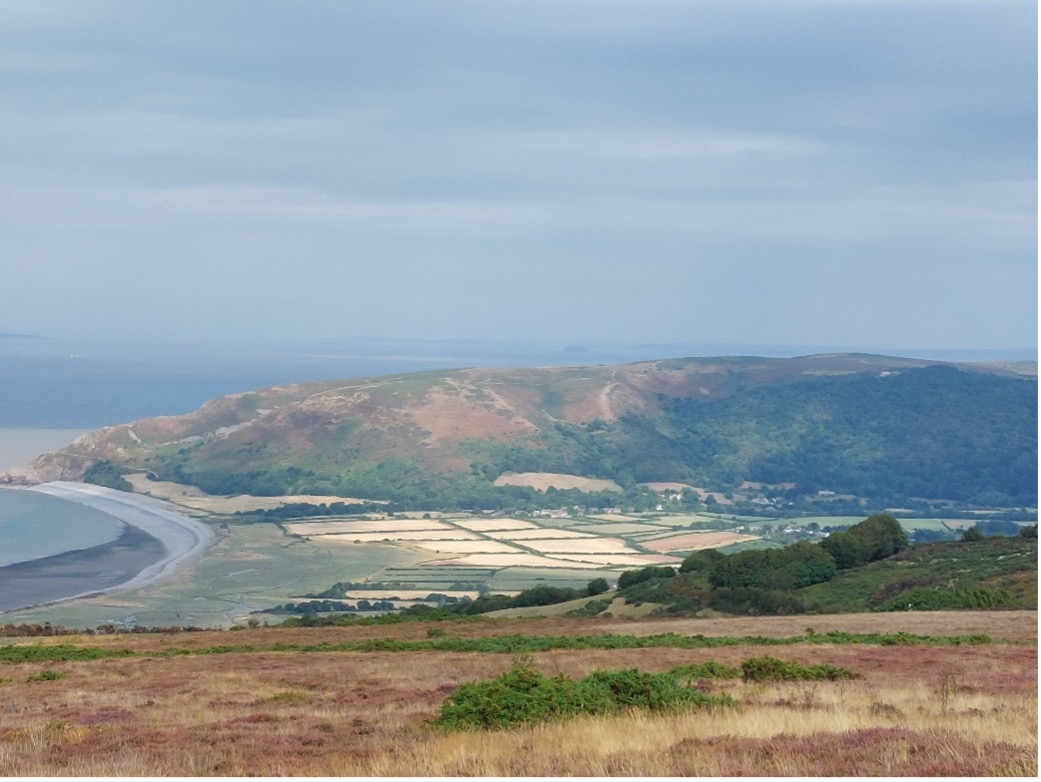 Porlock
'There have been many twists of fate in my lifetime, but one thing that keeps coming up is Porlock! It's a very special place.'
Derek met his second wife, Mary whilst she was packing tea for his business back in the 1970's, which is of course fortuitous, but in addition to this, there have been many coincidences that have led himself and other members of the tea trade back to this small coastal village.
Derek talks fondly of David Scott, Maurice Cresswell and Mr Evans, all of whom were in the tea trade and bizarrely lived in, or had connections to Porlock. 'Whether I'd met these gentlemen at the Tea Trade dinner, or worked with them as a young man in London, I still to this day can't believe how we have all ended up here!'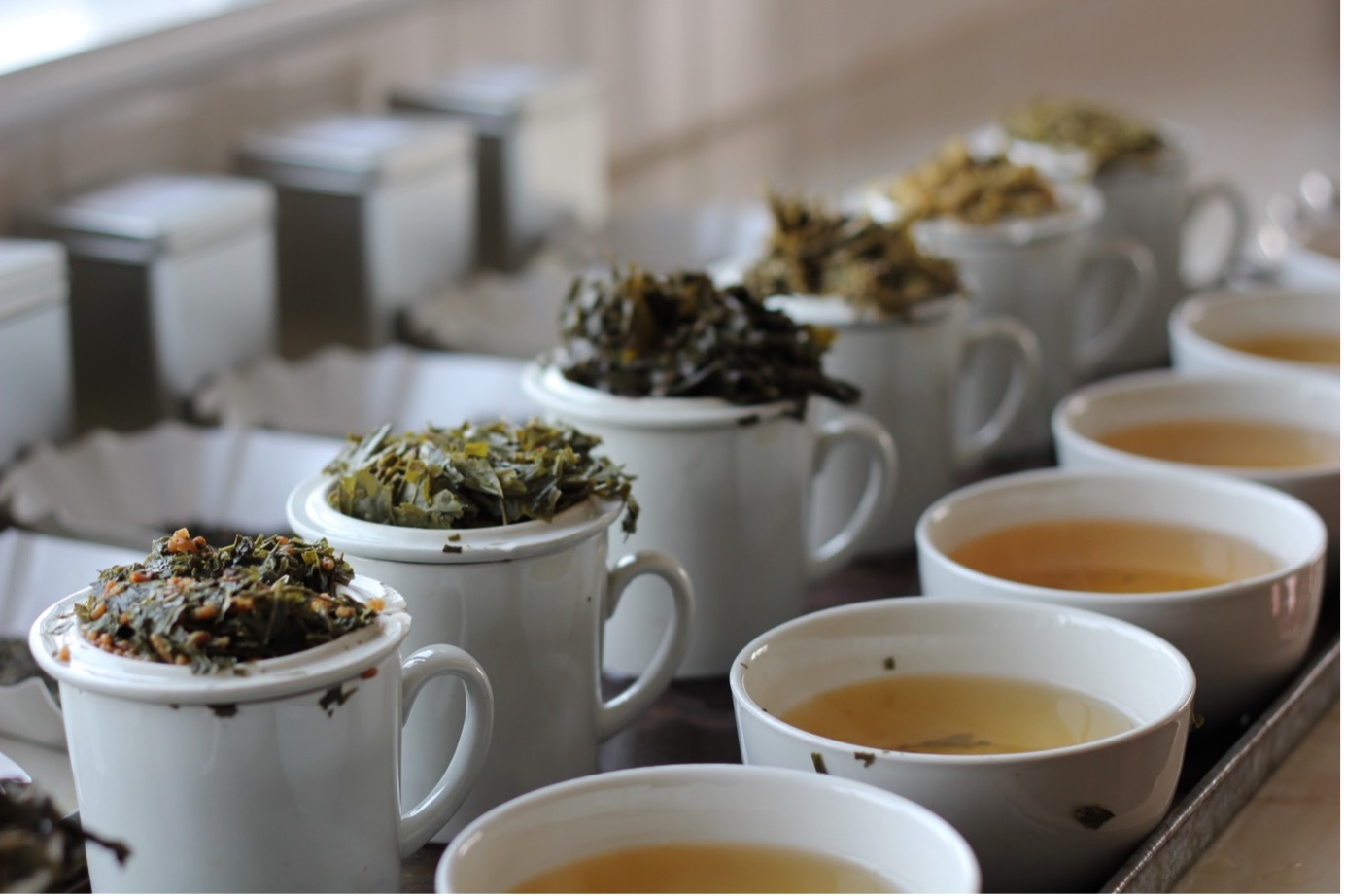 The next generation
As the calendar turned over to the 1980's, it wouldn't be long before Norman's son, John would be 'qualified' and ready to join his father Norman and Derek as a key member of the business. Having also worked in London, John learnt his craft with the brokers G. Harrison before making the move to Porlock and working closely with Derek on a daily basis. 'You have to start at the bottom in the tea trade. It is essential to do the basic things. Putting a batch of tea on may not seem terribly difficult but you have to be skilled at it. John does all the blending for D.J. Miles now, plus he is exceptionally skilled with modern technology – thank goodness!'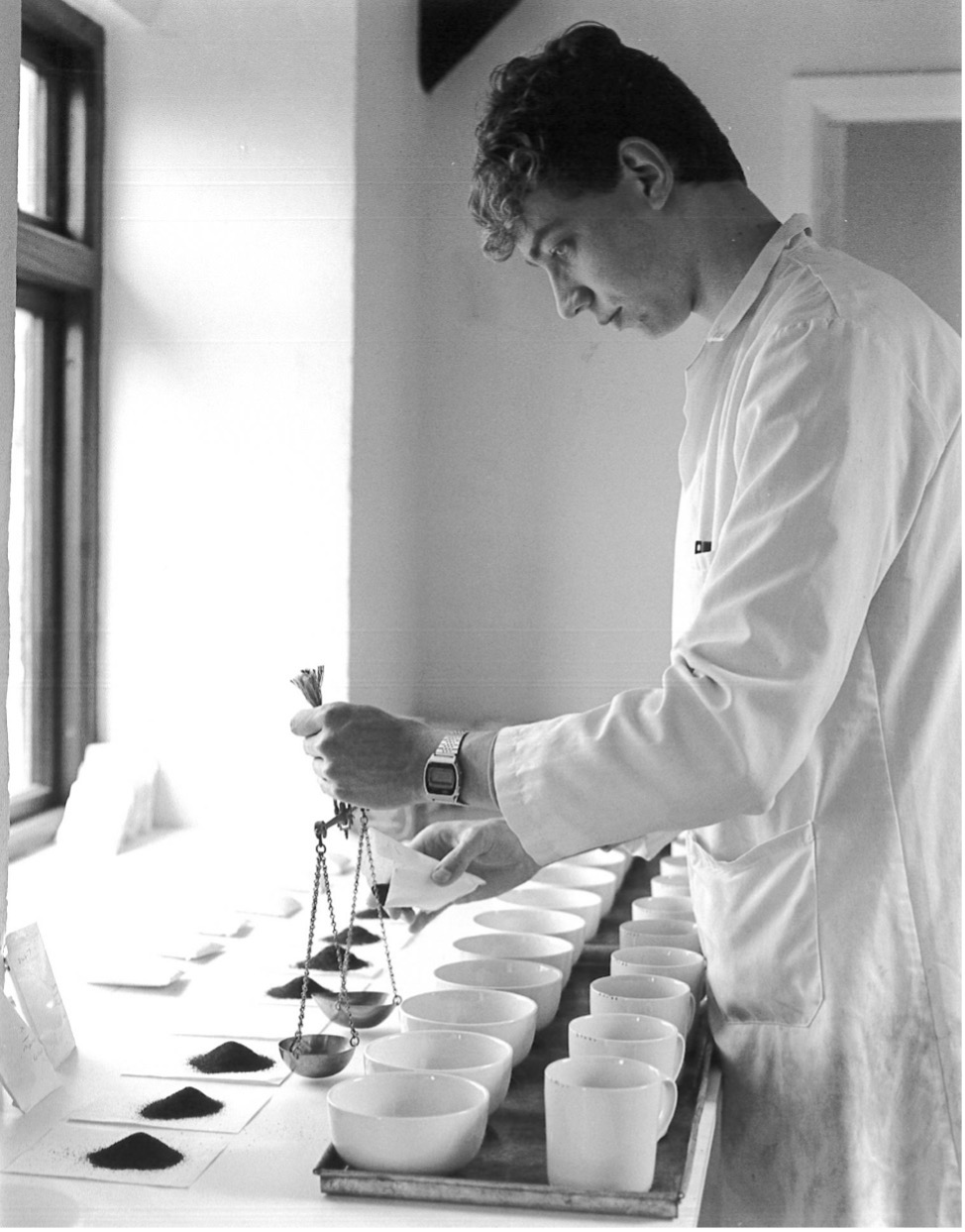 Derek, Norman and John would be the joint force behind D.J. Miles seeing the sales of tea bags overtake the sale of loose-leaf teas in 1996. The business also moved from Chepstow and created a new tea blending facility in Minehead. Along with a factory shop, the Porlock premises became the place to roast Miles fresh coffee, catapulting D.J. Miles into the business we all know today.
It's a business of which the Exmoor region is most proud, and with 150,000 tea bags and 600kg of packaged coffee beans being processed every day, it's fair to say that Miles is a firm favourite for our daily cuppa in Somerset and beyond.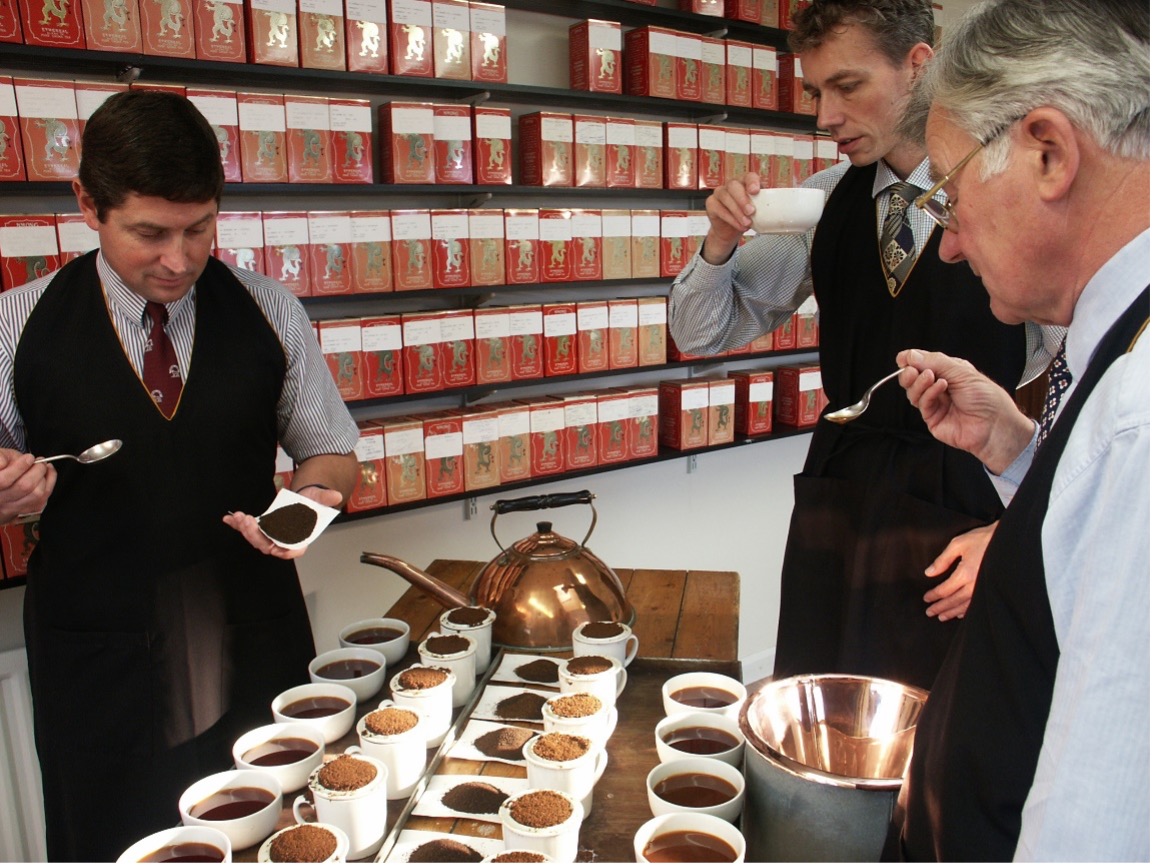 Who's for a cuppa?
2022 saw Derek celebrate 60 years of D.J. Miles success, after all it's certainly come a long way since he was weighing packs of loose-leaf tea in the front room of his cottage.
Even at 91 years old, Derek still thinks about expansion plans 'I love that we have a tea room in Taunton, our joint venture with Colin Barrell to form the Mr Miles Tea Room has been wonderful. There's even a rarebit dish on the menu named after me! It would be wonderful to open more tea rooms one day.'
Having always been a family concern, Derek is delighted that his stepson, Phill is on the board of D.J. Miles and now wishes for one of his great-grandchildren to also show an interest in the industry. 'I love tea, it's a marvellous trade to be in and I just don't know what I'd do if I wasn't in it. To see a member of the family carry it on would be simply wonderful.'
And when it comes to making that all important cuppa? 'Always tea first, then a drop of milk. It's nice to the see the bright, golden colour of the tea!'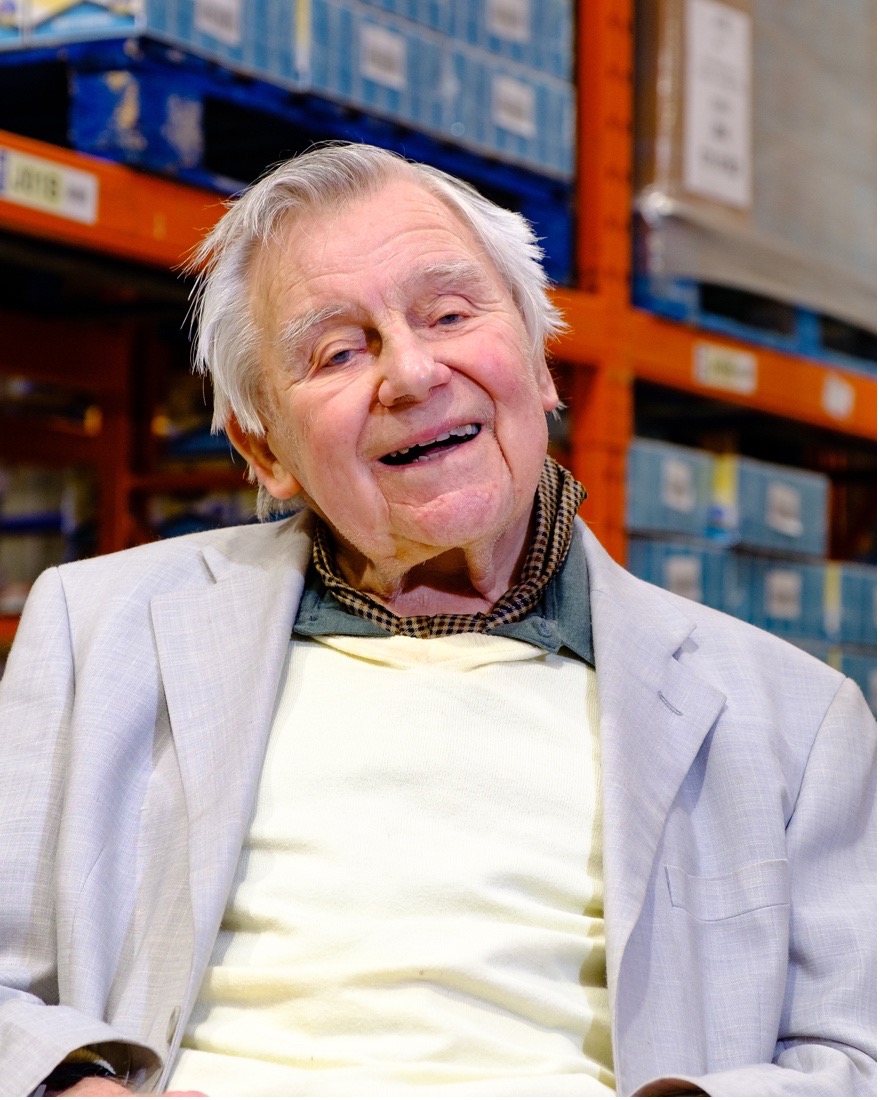 Share a moment with friends