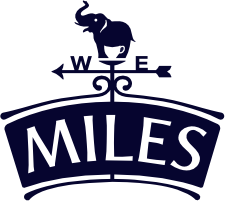 Time for tea… and biscuits!
Grab a cuppa and dip into our thoughts on the best biscuits to enjoy with different teas
Whether you nibble at one with your morning cuppa or demolish a whole packet in a post-lunch sitting, it's true that Britain is a nation of biscuit-eaters and tea-drinkers. Naturally some biscuits will taste better than others with a certain blend of tea. Luckily, we've done all the hard work for you, taste-testing our way through different biscuits and varieties of tea (and gaining a few pounds in the process!) to bring you the Miles list of perfect pairings. So you can sit back, relax and get dunking!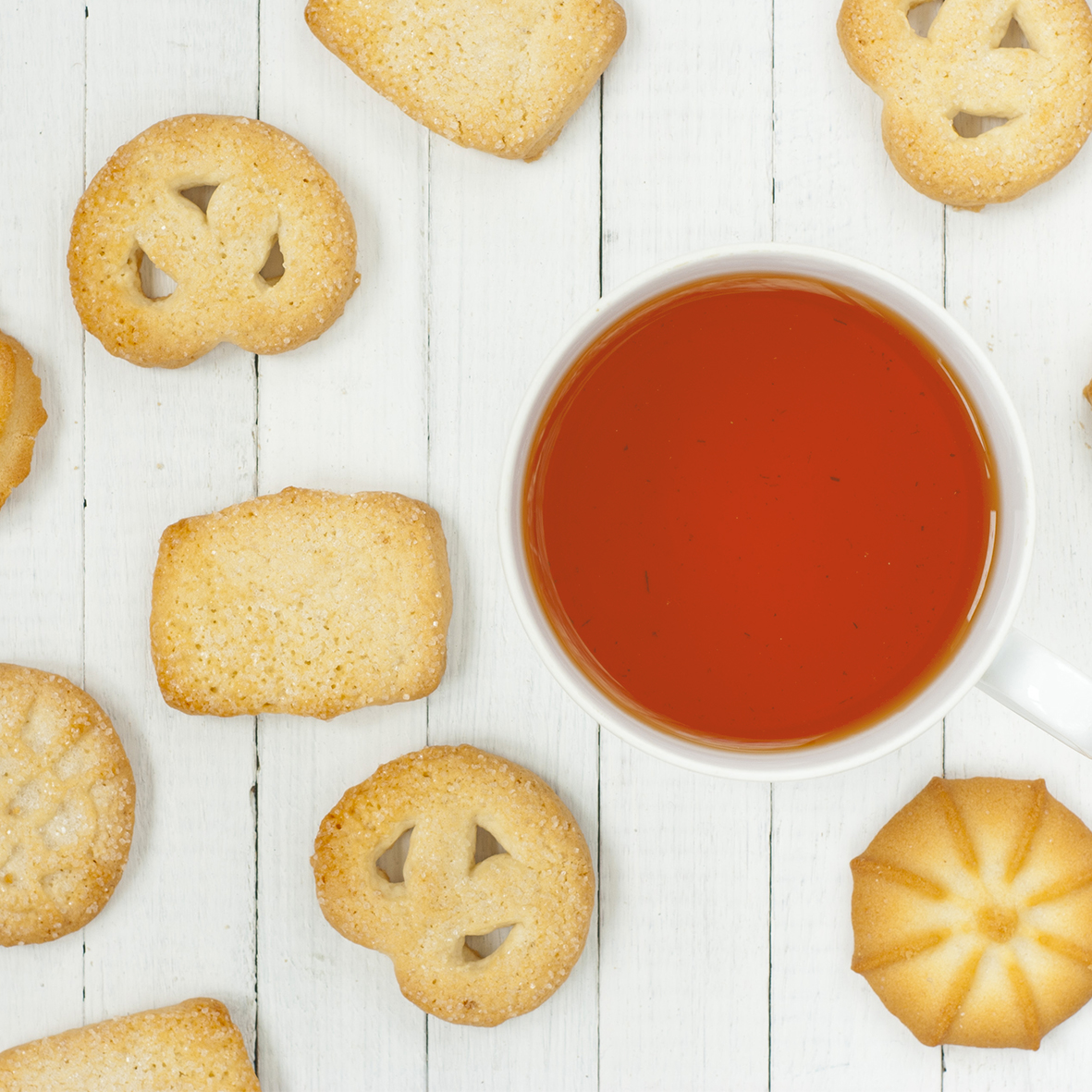 West Country Original Tea and Rich Tea
Miles West Country Original blend is based on the traditional English breakfast tea. A mixture of Assam and African tea leaves, this tea is commonly enjoyed with milk, a slice of lemon or on its own. The Rich Tea is sweet, but fairly plain in flavour, making it the ideal candidate for dunking! The light, crunchy biscuit absorbs lots of tea – making a great game out of how long you can dunk it before the biscuit falls to the bottom of your mug! This is also our Operations Director, John Halls', go-to tea and biccies combination.
Earl Grey and Cornflower Tea Kite and Lemon Shortbread Thins
Flavoured with Italian bergamot oil, our Earl Grey has a delicate citrus taste. For these Tea Kites we have introduced the fragrance of cornflower, resulting in a light tea with soothing floral and citrus notes. Buttery lemon shortbread thins are the perfect accompaniment to this tea blend, with the tangy lemon echoing the citrus flavours in the tea.
Smugglers Gold blend and Digestives
Crumbly wheat and wholemeal biscuits, the semi-sweet taste of Digestives is the perfect accompaniment to our Smugglers Gold blend. A mixture of Assam, Kenyan and Ceylon teas, Smugglers Gold is a bright tea that can be enjoyed with or without milk. The toasty, nutty taste of the digestive is well balanced with this flavourful tea.
Lavender, Limeflower and Rose Tea Kite and Viennese Whirls
Soft, buttery, vanilla biscuits that dissolve in the mouth to reveal a buttercream and jam filling, Viennese Whirls are a delicate enough biscuit to enjoy with our aromatic Lavender, Limeflower and Rose Tea Kite. With a fragrant, floral taste this tea blend will help you unwind and de-stress.
Chai tea and Ginger Nuts
Flavoured with ginger and a variety of spices, including cinnamon and nutmeg, the Ginger Nut biscuit echoes the flavours of Chai tea. These hard, crunchy biscuits are strong enough in flavour to be enjoyed with this bold tea blend. Spicy and warming, the exotic blend of India herbs and spices in this soothing black tea will leave you feeling energised.
Berry Berry blend and Fruit Shortcake
A fruity tea that will instantly transport you to a sunny veranda, Miles Berry Berry blend is delicious enjoyed hot or as a cold brew topped with soda or lemonade for a refreshing zingy drink. Not a tea for dunking, we think sweet, sugary Fruit Shortcake biscuits are the ideal accompaniment – because who wants to dunk raisins?
Darjeeling Tea and the Jammy Dodger
Considered the Champagne of tea blends, Darjeeling is a full-bodied tea with a wine-like aroma. Best drunk on its own or with a slice of lemon, this tea has an intriguing flavour. Like the Darjeeling, the Jammy Dodger is more than the average biscuit. Filled with a fruity jam, sandwiched between two layers of shortbread, this biscuit will bring out the light, fruity notes in the tea. If you're feeling adventurous you could even make your own for a more sophisticated afternoon treat.
Ginger and Lemongrass Tea Kite and Bourbons
Featuring a rich chocolate buttercream sandwiched between two chocolate biscuits, the Bourbon calls for a robust tea that is full of flavour, to be washed down with. Our comforting Ginger and Lemongrass Tea Kite has a punchy flavour, sure to energise you when you need a bit of a lift. Ginger and chocolate – a match made in heaven!
Peppermint Tea and Viscount
A refreshing herbal infusion of peppermint leaves; this tea is naturally caffeine free. Covered in milk chocolate, the star of the Viscount biscuit is the creamy peppermint centre that tops the crunchy biscuit. A perfect pairing, the sweet peppermint biscuits are delicious washed down with a fresh peppermint tea.
Assam Tea and Chocolate Hobnobs
A strong and robust tea with a rich and malty taste, Assam is renowned for being a high quality tea and it calls for a high quality biscuit to enjoy alongside it. Enter the Hobnob. One of Britain's most popular biscuits, the Hobnob is made from rolled oats and topped with milk chocolate, leaving you with melty, chocolatey deliciousness when dunked.
We'd love to see photos of you enjoying a moment with Miles and hear what your favourite biscuit pairings are. Follow us on Facebook, Twitterand Instagramand share your pictures and ideas with the #MomentswithMiles. ☕
Share a moment with friends