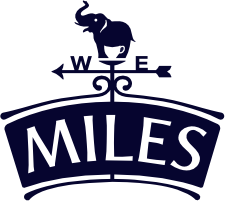 Chocolate Cupcakes
Chocolate sponge cupcakes topped with our Heavenly Hot Chocolate flavoured buttercream
It's National Chocolate cake Day, so it is only right that today you set aside some time to get baking ­(and tasting) these delicious chocolate cupcakes topped with sweet hot chocolate buttercream, ideal for elevensies!
Prep Time: 20 minutes
Baking Time: 20-30 minutes
Serves: Makes 12 cupcakes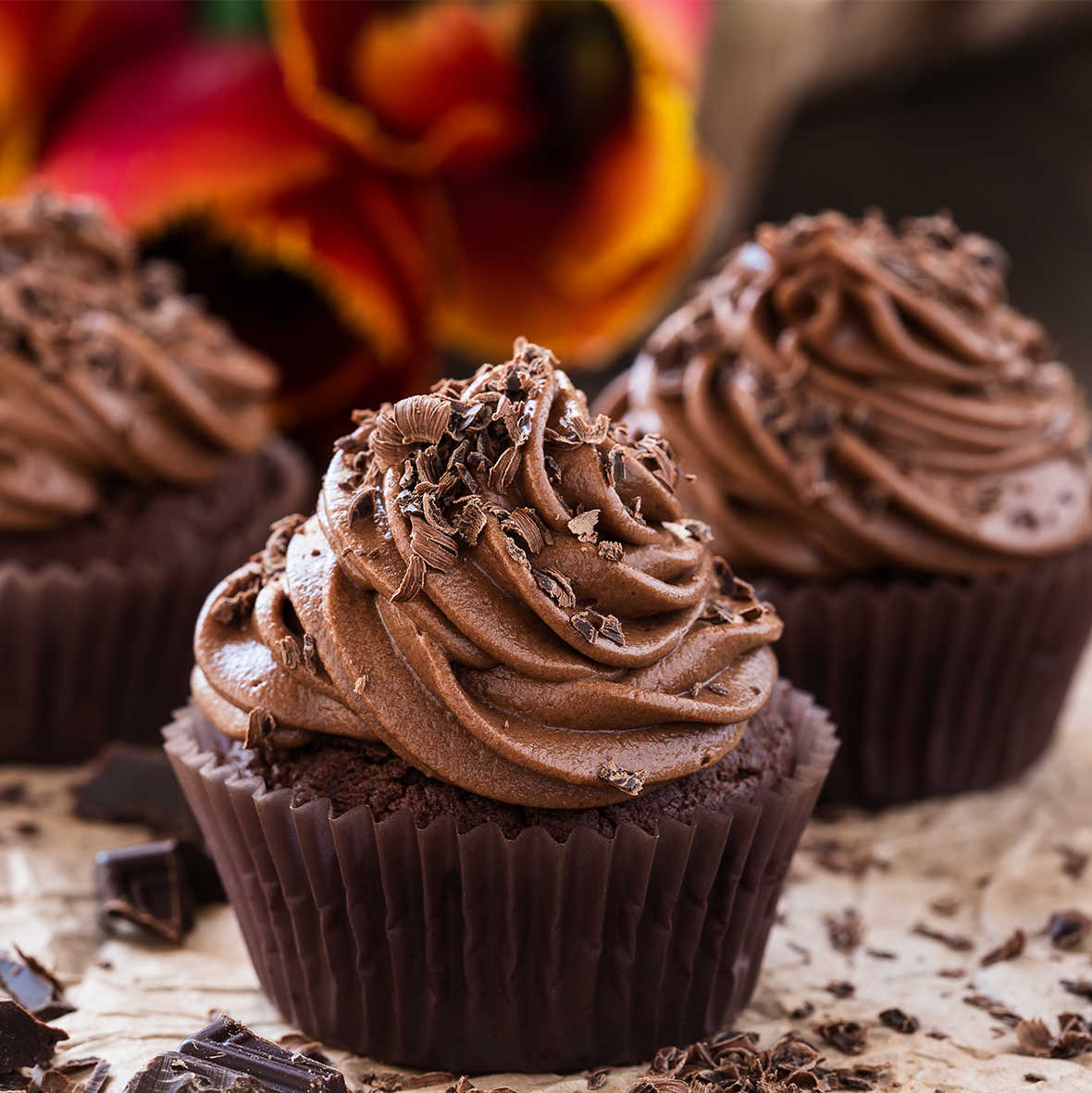 Ingredients:
For the cakes:
170g butter, softened
170g caster sugar
170g self-raising flour
3 medium eggs
3 tbsp cocoa powder
1-2 tbsp milk
For the chocolate buttercream:
250g icing sugar
125g butter, softened
3 tbsp Miles Heavenly Hot Chocolate
3 tbsp water
1 tbsp milk
Chocolate curls or shavings to decorate
Method:
Line a 12-hole cake tin with paper cases and preheat the oven to 180˚c/Gas 4.
Mix the softened butter and sugar in a bowl until combined and the mixture is pale and fluffy.
Beat the eggs, and then pour into the butter mixture, a little at a time.
Sift in half the flour and fold it into the mixture using a metal spoon. Fold in the rest of the flour and the cocoa powder.
Add the milk to loosen the mixture.
Bake in the oven for 20-30 minutes, or until golden on top, you can put a skewer into the centre of one of the cakes and it comes out clean.
Remove from the cake tin and allow to cool on a wire rack.
While the cakes are cooling, make the buttercream.
Beat the butter in a bowl until soft.
Add half of the icing sugar and beat until smooth.
Mix Miles Heavenly Hot Chocolate with the water to create a paste.
Add the remaining icing sugar with the chocolate paste. Add the milk if necessary and mix until smooth and creamy.
Spoon the buttercream into a piping bag and pipe it onto the cupcakes, finishing with chocolate curls to decorate.
We'd love to see photos of you enjoying a moment with Miles and trying out this recipe! Follow us on Facebook, Twitter and Instagram and share your pictures with the #MomentswithMiles. Happy baking!
Share a moment with friends