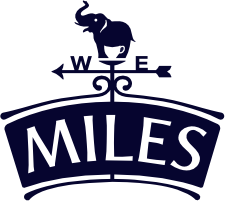 Hazelnut Hot Chocolate
Warm up on a winters' day with a luxurious hot chocolate with a nutty twist…
National Hot Chocolate Day falls on the 31st January and what better way to toast the celebration than with a luxury hot chocolate? Chocolate and hazelnut is a well-known winning combination, so jazz up your hot chocolate with a sprinkling of nuts and a dollop of chocolate cream for a truly indulgent winter warmer!
Prep time: 2 minutes
Making time: 5 minutes
Serves: 2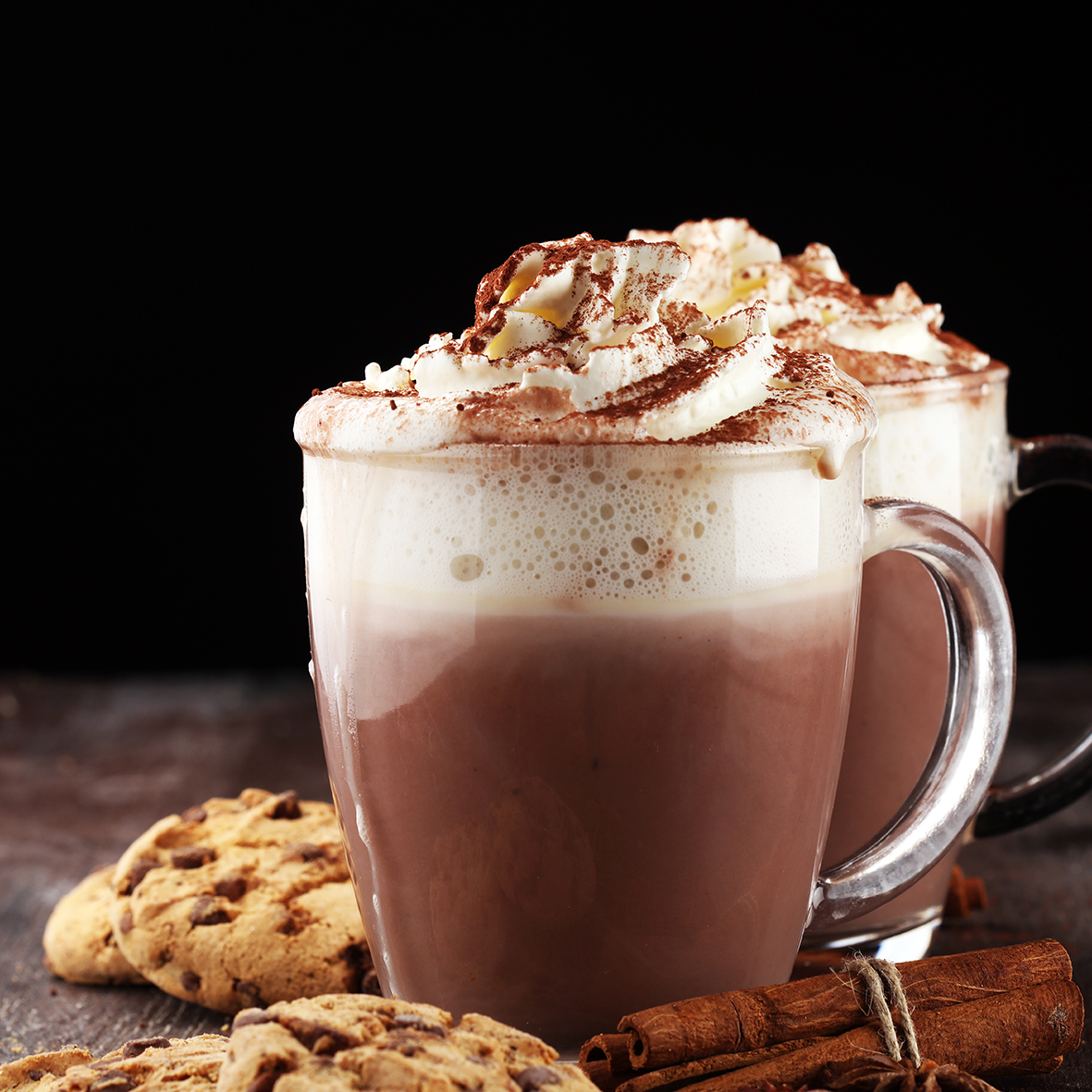 Ingredients:
8-12tsp Miles Heavenly Hot Chocolate Powder
400ml semi skimmed milk
120ml double cream
3tsp hazelnut chocolate spread
2tsp chopped toasted hazelnuts
Method:
In a small pan, bring the milk to a gentle simmer over a medium heat.
Whisk the double cream, in a bowl, until it's thick. Then roughly fold in 2tsp of hazelnut chocolate spread (don't fully mix it in, leaving streaks of chocolate in the cream). Pop the cream in the fridge until you are ready for it.
Put the Miles Heavenly Hot Chocolate powder into two mugs (4-6tsp each) and pour in the heated milk, half filling each mug. Stir until all of the hot chocolate powder has dissolved.
Return the remaining milk to the heat and add the rest of the hazelnut chocolate spread to the milk. Whisk to dissolve the spread and make the milk frothy.
Top up the mugs with the frothy milk.
Take the cream from the fridge and either dollop it on top of the hot chocolate or scoop it into a piping bag and pipe it onto the top.
Sprinkle the toasted hazelnuts over the top of the cream and enjoy!
We'd love to see photos of you enjoying a moment with Miles and trying out this recipe! Follow us on Facebook, Twitter and Instagram and share your pictures with the #momentswithMiles ☕
Share a moment with friends