A greener Christmas
A happy Christmas for you and for our planet
Make Christmas more personal this year by making your own cards, candles and decorations. Save on packaging that ends up in landfill, reduce your carbon footprint and have fun creating all things festive in the process.

Christmas Cards
Whether you make your own Christmas cards or buy them, choose card that is FSC certified and, if you can, opt for card that has been already been recycled. Make sure they can be recycled in January, once the recipient has taken them down. E-Cards are becoming increasingly popular too, have you considered sending a merry Christmas message virtually? Saving on paper entirely!
Gifting
When it comes to presents, deciding what to gift your loved ones can be a minefield. This year, head to your local Christmas markets, support local business and try and purchase plastic-free gifts where you can. In the South West you can visit two great outlet villages, Kilver Court and Clarks Village, to grab some bargains too. Or why not go down the sentimental route and give your family and friends something handmade. From delicious, baked treats to a knitted scarf, make something they will love.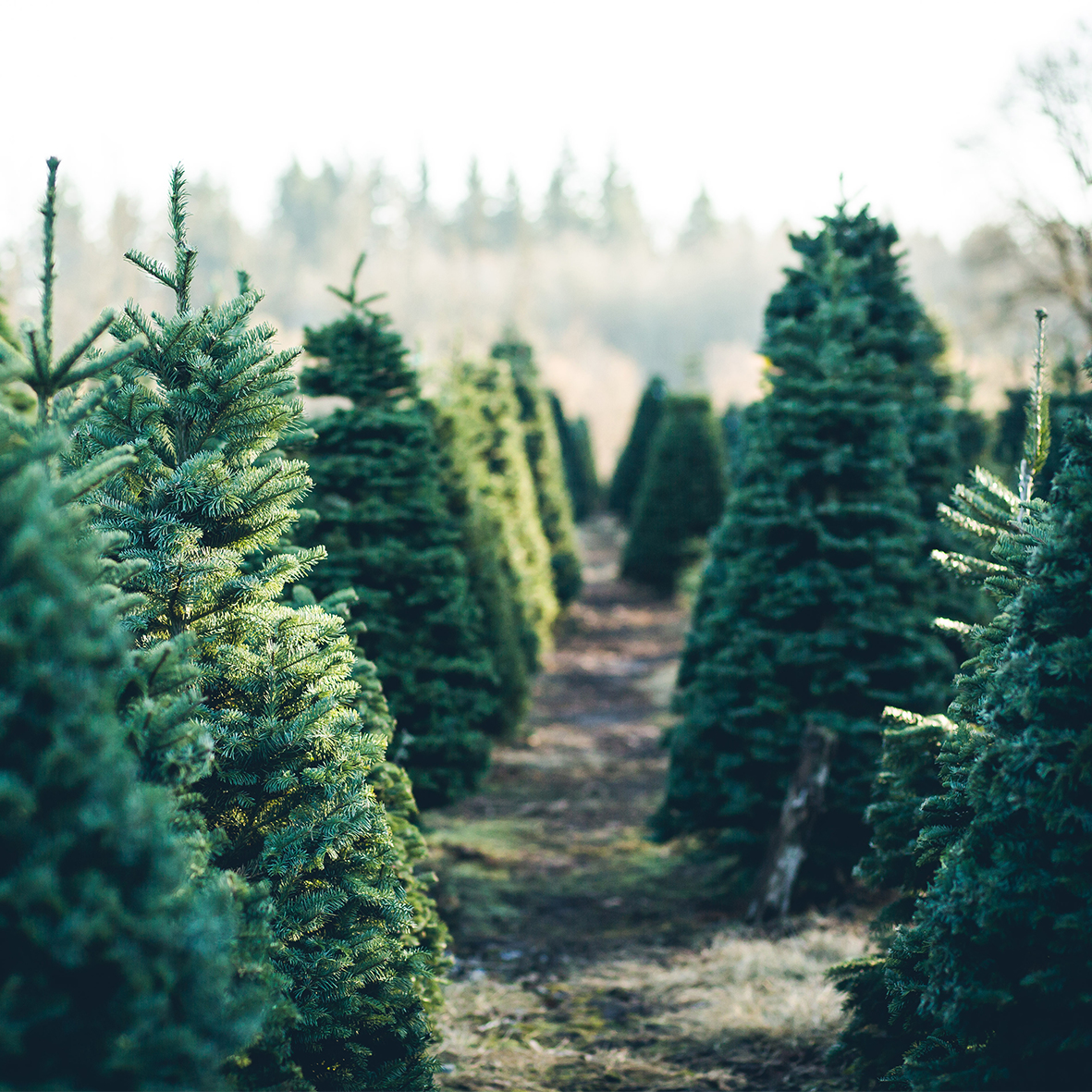 Tree
Oh Christmas tree, Oh Christmas tree… It may seem kinder to the planet to buy an artificial tree that you can use year after year, but reports from the Guardian suggest otherwise, indicating that the manufacture of artificial trees contributes more harm to the environment (through greenhouse gases) than cutting down a real tree does. Buy your Christmas tree from a local grower (to avoid transport costs) and from a company that ensures a new tree is planted in its place. Most councils now offer a collection service for real trees, which are then shredded and used as wood chippings in parks and gardens. If you don't like the idea of a tree being cut down opt for a pot-grown tree, which you can replant in the garden in January. The growing of trees actually benefits the environment, so choose a tree that is FSC certified and grown in the UK as locally to you as you can. As long as the tree doesn't end up in landfill a responsibly sourced real tree is kindest to the planet.
Decorations
Make your own Christmas decorations – you'll avoid buying plastic baubles and have fun in the process too! Head out for a winter walk, collect pinecones to spray paint in metallic colours or dip in glitter, attach to twine and hang on the tree. Using a frame and twine make wreaths and garlands with fresh holly, ivy and pine branches. Place them throughout the house, along mantelpieces and on doors. The foliage will fill your house with a festive fragrance, as will dried orange garlands. Simple to make, dry out orange slices in the oven, make little holes in the tops and thread twine through to make garlands or decorations to hang on your Christmas tree.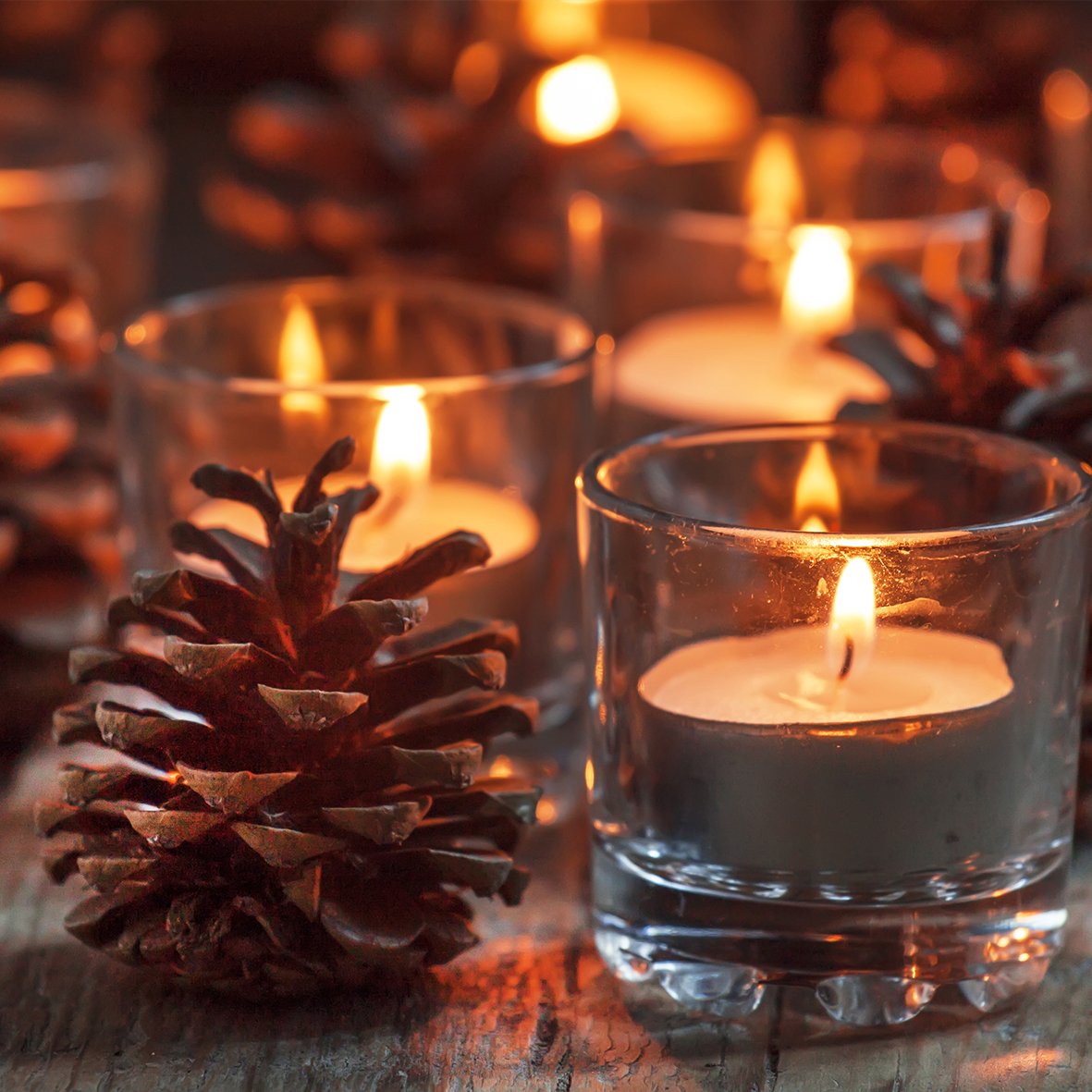 Candles
Sign up to a candle-making workshop and create your own unique fragrance for the festive season. Either make them to give out as thoughtful gifts or keep them for yourself, dotting a selection of candles around the house for twinkly festive vibes throughout the season.
Food Shopping
Shop locally for your turkey and vegetables. Visit your green grocer and butcher, head to a farm shop and support the independent stores. If you shop locally, you are likely to find your produce is in much less packaging and the food will have travelled a shorter distance to get to you.
Christmas crackers
Find a tutorial online to guide you through making your own Christmas crackers, filling them with useful gifts or edible treats! Avoid foil-coated paper, buying recyclable card for them, and have fun filling your own crackers. As an alternative to crackers that bang, how about placing a Hot Chocolate Christmas Cracker gift at each table place setting on Christmas day.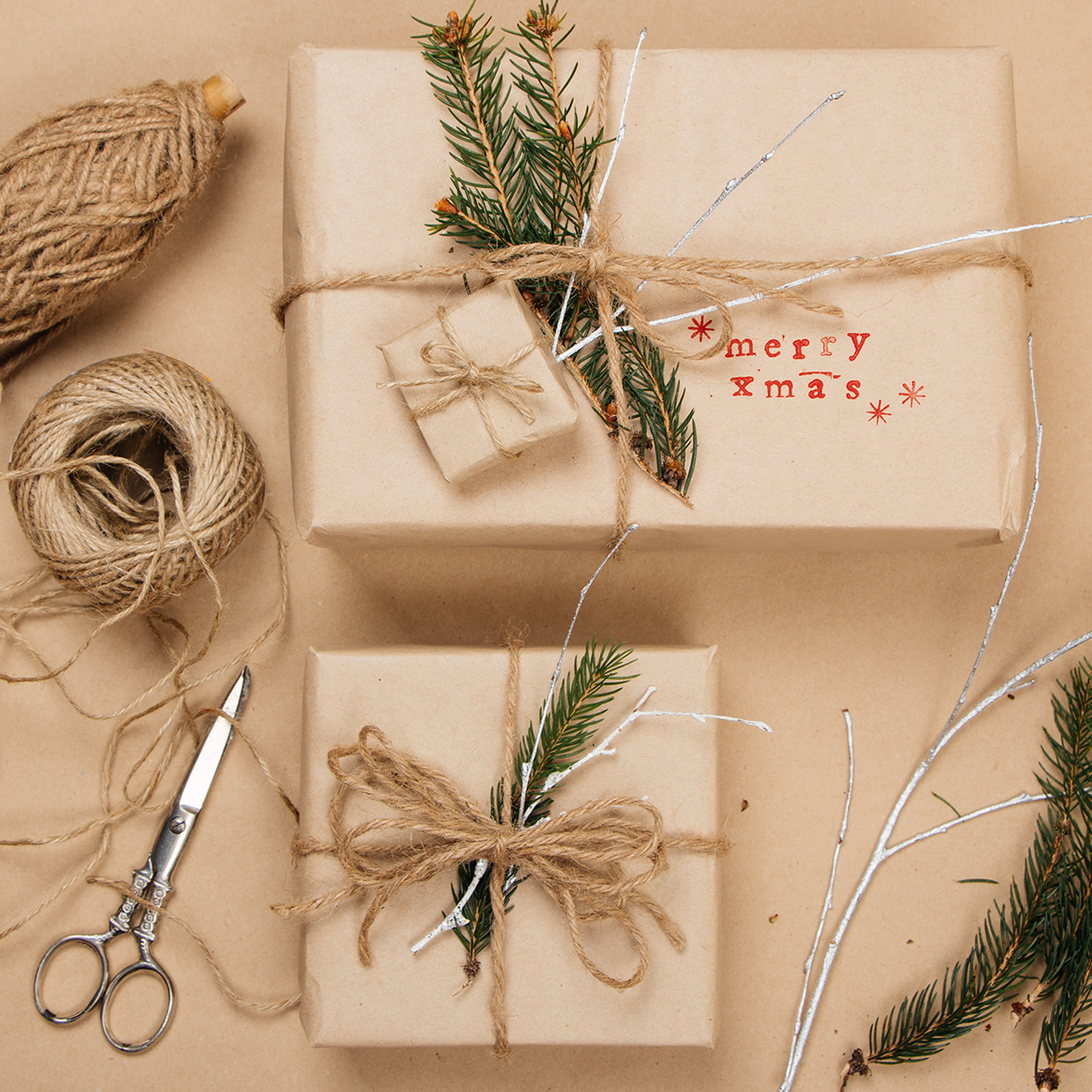 Gift wrap
Instead of using Christmas wrapping paper that's covered in glitter and Sellotape, buy recycled brown paper to wrap your gifts in. If you want to add colours create a stamp from a vegetable (potato or squash) or leaves and use inks or paints to print a pattern. Tie up the present with biodegradable string and add a sprig of holly to make it look especially festive.
Travelling
If you are travelling to see family and friends over the Christmas period, plan your journeys carefully and try to work towards reducing carbon emissions. If it's a short journey, could you walk or cycle (and cycle off that roast dinner!)? If you are driving could you catch a bus, train or car share?
Unwanted presents
If you receive any gifts that you don't want, rather than throwing them away, donate them to charity shops or offer them up as raffle prizes at local events. Just because you don't love it, doesn't mean somebody else won't.
We would love to hear about your greener Christmas plans. Follow us on Facebook, Twitter and Instagram and share your pictures with the #MomentswithMiles and #MilesAdventure.
Share a moment with friends