Cinnamon Hot Chocolate
Treat yourself to a truly decadent hot chocolate, topped with cream and cinnamon
Get festive with this silky smooth and luxurious this sweet hot chocolate, made even more delicious with a pinch of cinnamon and a touch of nutmeg. This will be your go-to drink snuggled up on the sofa watching your favourite Christmas movie!
Prep time: 2 minutes
Cooking time: 5 minutes
Serves: 2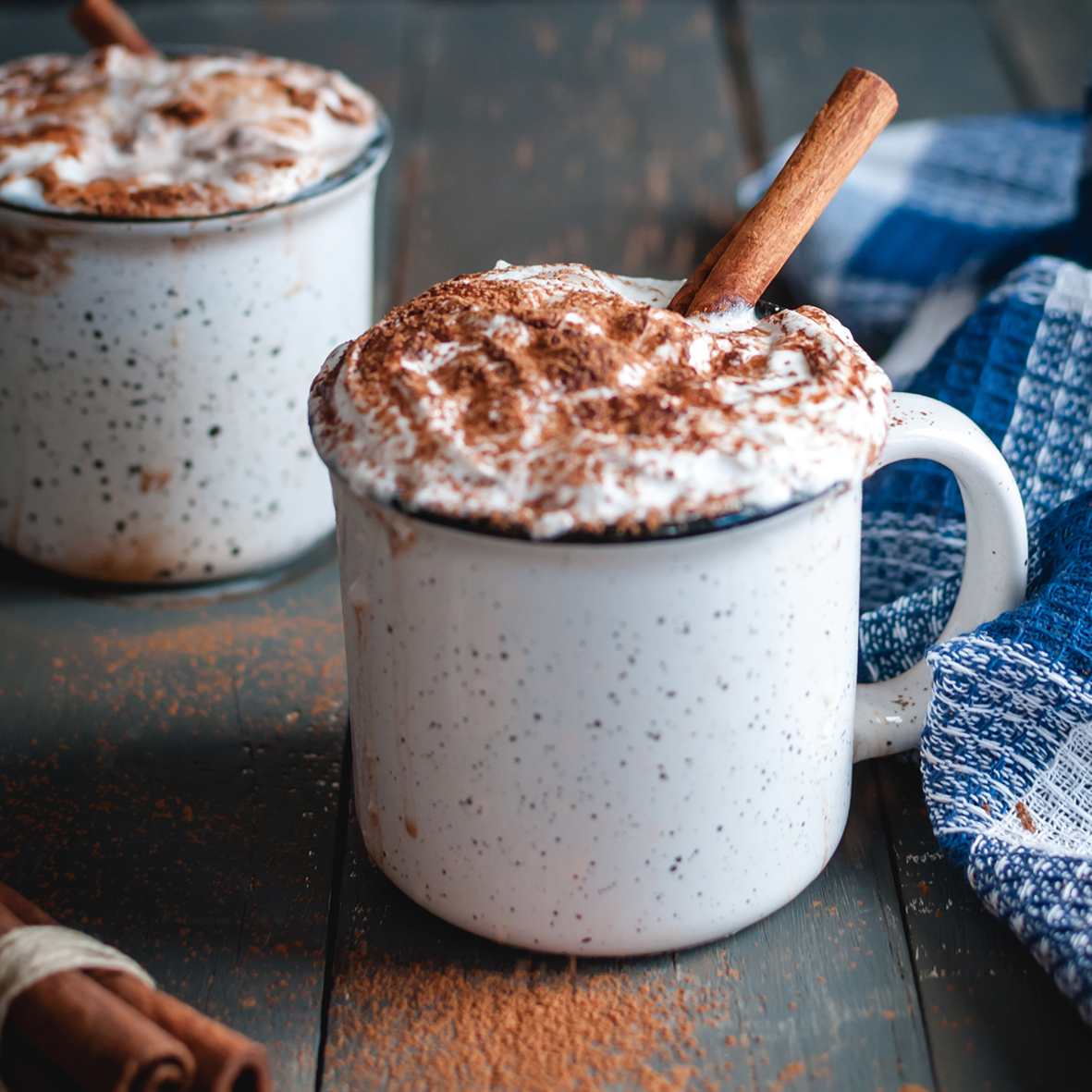 Ingredients:
8 tsp Miles Heavenly Hot Chocolate powder
420ml whole milk
½ tsp ground cinnamon
Pinch of grated nutmeg
120ml Whipped cream
2 cinnamon sticks to decorate
Method:
In a small pan, bring the milk to a gentle simmer, over a medium heat, with the two cinnamon sticks.
Add Miles Heavenly Hot Chocolate powder to two mugs and put half of the ground cinnamon into each mug.
Take the cinnamon sticks out of the milk and set to one side. Fill each mug half way with the heated milk and stir until the chocolate powder has dissolved.
Return the remaining milk to the heat and whisk it to make it frothy.
Top up the mugs with the frothy milk and whipped cream.
Sprinkle a pinch of nutmeg over the top of the cream and put a cinnamon stick into each mug to decorate.
We'd love to see photos of you enjoying a moment with Miles and trying out this recipe! Follow us on Facebook, Twitter and Instagram and share your pictures with the #momentswithMiles. Happy baking! ☕
Share a moment with friends