Banishing the January Blues!
How you can sparkle without the tinsel…
The month of January is always the hardest of the year. And this year perhaps even moreso. The only reminder of how recent the Christmas period was, being slightly tighter jeans and a barrage of (seemingly endless) Happy New Year emails. All of the decorations are down for another year and the last of the Champagne has been poured. The days are short and the month seems long – with payday feeling like a slow uphill climb. Like millions of Brits each year, you probably felt the pressure to make a New Year resolution, which by min-January you are likely to regret, realising why you didn't accomplish the resolution in the previous year, and instead are now considering joining the other half of the nation that say their resolution is 'to not make a resolution'. The reality of the daily grind has hit now that you are not sat on the sofa eating copious amounts of cheese.
But all is not lost. There may not be so much sparkle to look at and the chocolate tin might just full of wrappers covering a handful of rejected flavours, but January is renowned for getting the population embracing health and wellness. Here at Miles HQ, we are excited to be on board, adopting and sharing a healthy living plan packed with fresh air, mindfulness and fun ways to stay active and well.
Eat yourself happy
After all of the rich fare consumed over the festive period, your body is probably calling out for some healthy and nutritious meals. Lean towards foods high in fibre and packed with magnesium, such as spinach, nuts, pumpkin seeds, mackerel and avocado. Magnesium has been linked to boosting exercise performance (perfect if you plan on joining a new gym class), fighting low mood and depression and lowering blood pressure. Foods rich in amino acids, like turkey, quinoa and eggs, have also been linked to improved mood and can help to regulate better sleeping patterns.
Wash your health-inducing meals down with a cup of Miles Super Green, Matcha & Turmeric Tea. Packed with antioxidants, this tea can help to lower cholesterol, boost metabolism and work towards calming the mind and relaxing the body.

Dry January
After a month of indulging and boozing, thousands of people take part in Dry January, leaving calorific beverages in 2020 (for a month anyway!). But Dry January doesn't mean boring beverages. Instead, get creative with soft drinks and mocktails. You can't go wrong with a Berry Berry mocktail, made using Miles Berry Berry Tea. ­Click here for the recipe.
Giggle the gloom away
Schedule time to catch up with friends. Whether you thats a walk in your local park or a Facetime chat over a cup of coffee, spending time putting the worlds to rights and having a giggle with a friend is bound to leave you feeling positive. Laughter is the best medicine after all, so a sure-fire way to beat those January blues.
We like to move it, move it!
It's a well-known truth that gym memberships increase in January as well-intentioned folk, determined to pound the treadmill and pump iron, attempt to get the body that they long for. It's also a known fact that the levels of gym attendance drop drastically by the middle of February. Why? Reaching fitness goals is hard work and there's no such thing as an instant result. Often people set unrealistic goals, fail to reach them, critique themselves to harshly, get disheartened and then eventually give up.
How can you combat this vicious circle? Set a realistic goal. If you know you don't have time to go to the gym five times a week, don't try and force yourself. Instead, commit to one or two visits a week and anything extra you do, count as a bonus. If you really don't like circuits, don't try and convince yourself to go to a circuits class every week. Find something you enjoy, that way you will look forward to your hour of fitness rather than dread it, even if its a 20 minute walk every day.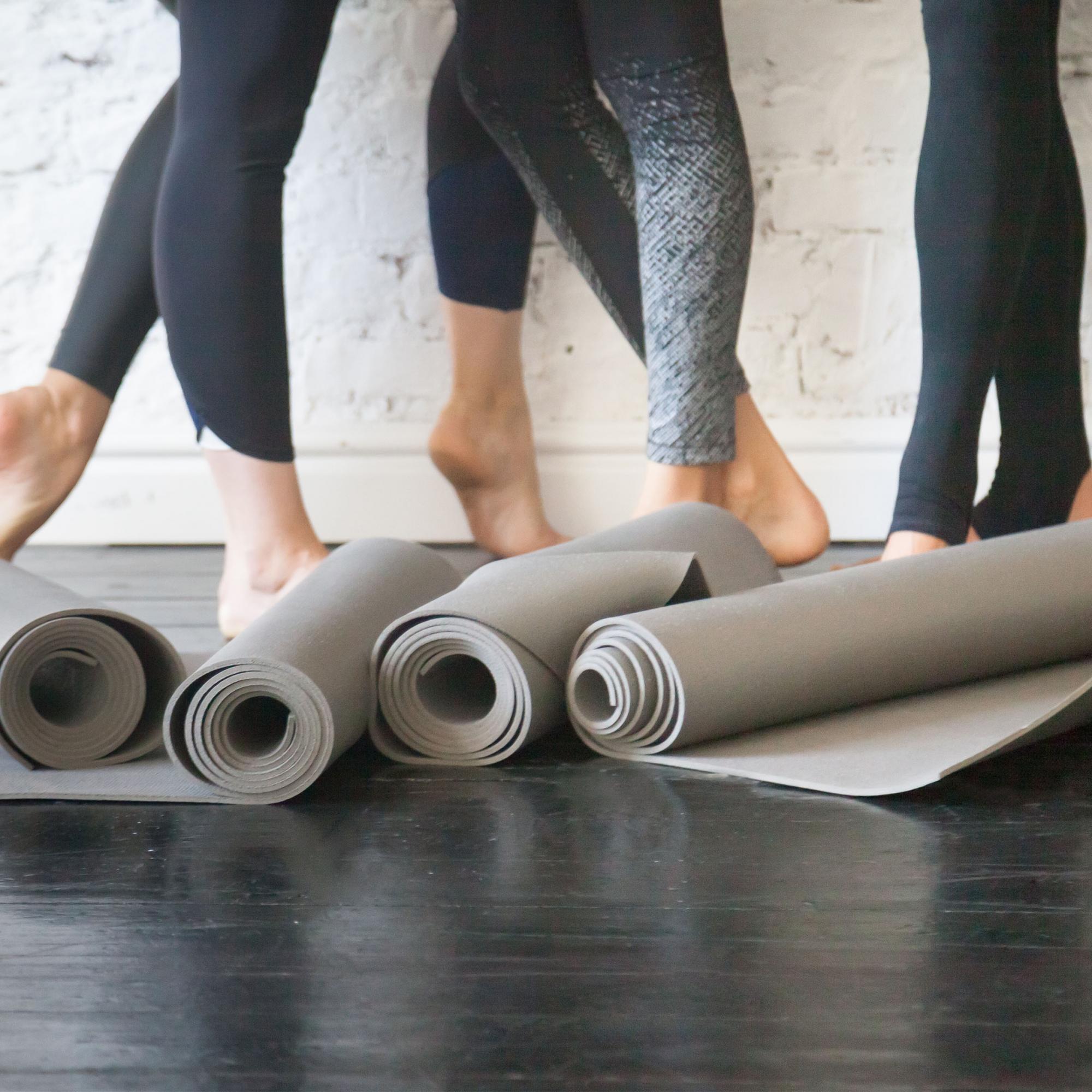 Go green
If the gym isn't your thing, get outside instead. Nothing can beat a good walk in the great outdoors to leave you feeling invigorated and revitalised. Being outside amongst nature is one of the best ways to realise all of those problems that seemed so huge throughout the week, are in fact, not so huge after all. Get lost in your thoughts, combat the week's problems in your head and get your heart pumping at the same time. We have no doubt you'll complete your walk feeling accomplished and positive.
Whether you meander along the seafront, taking in the coastal views, stroll through woodland or hike across the hills, time flies with so much to look at and all of a sudden a three-mile hike is completed in a flash. And what's more, this is something you can enjoy with friends and family, too. Stop for a rest, having completed a heart-pumping walk, with some homemade snacks and a flask of Miles Smugglers Gold Tea – to warm up the hands and keep the energy pumping!
Get your beauty sleep
If you spent December drinking an excessive amount of alcohol, chances are you've been missing out on good quality sleep. Contrary to the myth, alcohol actually disrupts your sleep cycle. Although you might drop off to sleep quicker you will, as the night goes on, spend more time in the R.E.M. stage of sleep, leaving you feeling tired and sluggish when you wake up. Take time to wind down after a busy day, relax with a good book, treat yourself to a bath and enjoy a calming mug of Miles Lavender, Limeflower & Rose Tea Kite. Packed with natural ingredients this tea will ensure you have sweet dreams and wake up on the right side of the bed!
We'd love to see photos of you enjoying a moment with Miles this January, whether that's with a friend, out in the great outdoors or creating a new recipe! Follow us on Facebook, Twitter and Instagram and share your pictures with the #MomentswithMiles. Happy January! ☕
Share a moment with friends