New Year, new you
Challenge yourself to take on new goals, fulfil your ambitions and make this the most fun, successful year yet!
Now that the Christmas festivities have all come to an end, and a new decade is upon us, you may have decided it's time to make a few changes. From being more careful with your pennies to being more productive at work and from eating healthier to spending more time in the fresh air, we've put together a list of ways to help you become the best, happiest you…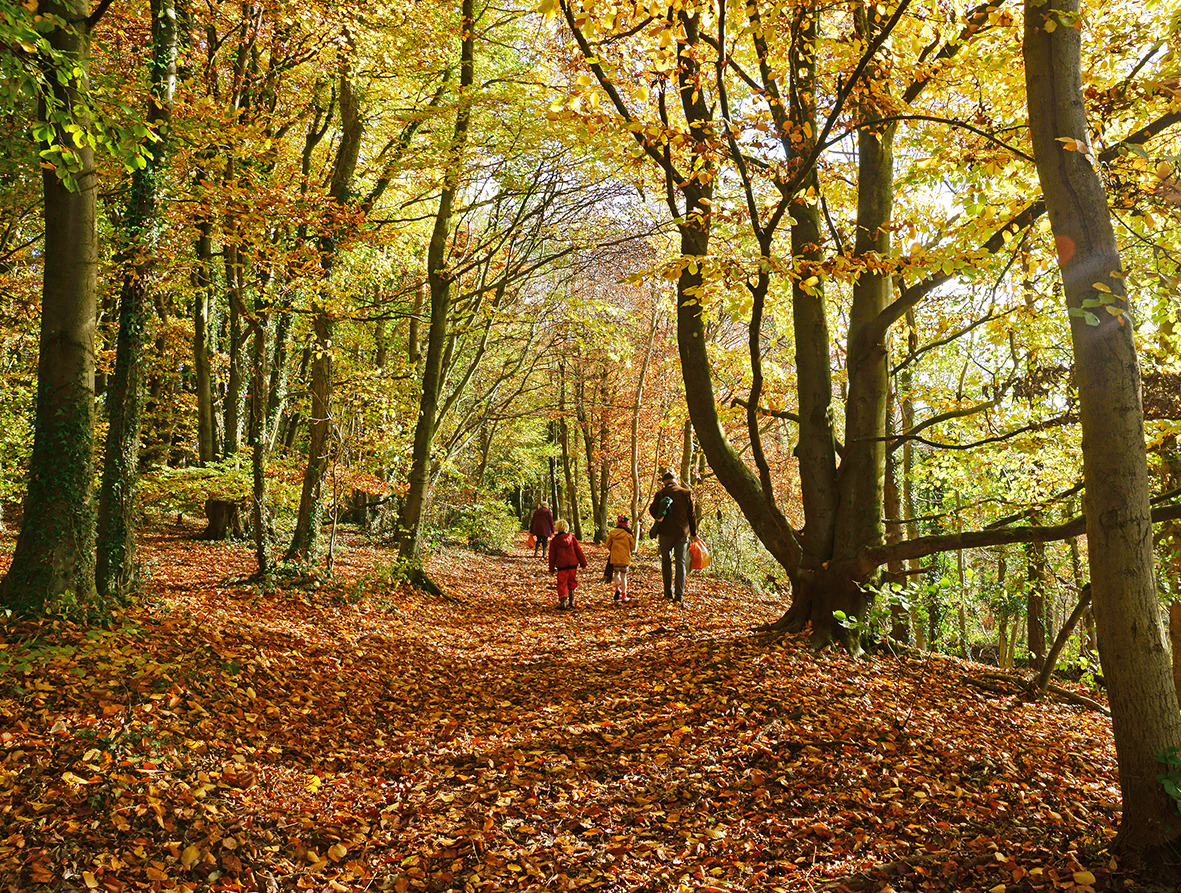 At one with nature
Start the New Year with fresh air in your lungs. Get off the sofa and visit a local nature reserve, go for a stroll in the woods or walk along the seafront. Take in your surroundings; enjoy some time for reflection and leave feeling calm and refreshed. Spending more time outside is said to have multiple health benefits, reduces stress and gives you a mental boost. You could find a trail to follow, take up fishing or see if you have an eye for bird watching (don't forget to take a flask of tea with you!). This year, make it your goal to spend more time in the great outdoors.
Get a move on
If the idea of going to a high intensity workout class in January fills you with dread you are not alone. Gyms are probably at their busiest at the start of the year, thanks to fitness related resolutions, but you can get your exercise in other ways. Go for a run along the canal, start practising yoga, join a dance class or take up swimming a couple of times a week. However you choose to exercise, start your regime with a friend or family member ­–­ you are more likely to stick to your plan if someone else is relying on you too.
Educate yourself
Make it your resolution to keep learning this year. Whether that is through visiting museums, travelling to different parts of the country that you've never been to before, reading more or taking up a course that you've always thought you would enjoy. Studying something that interests you leads to feelings of accomplishment, pride and satisfaction – and can result in success in areas you may not otherwise have explored.

Eat well
You might be feeling a little sluggish after overindulging during the Christmas period. Your body is probably crying out for some colourful fruit and vegetables after a beige-buffet season. Cook some wholesome meals, from scratch, using fresh produce. You can support your local greengrocer, butcher and fishmonger and you'll know exactly what you are eating. Use your creativity, make cooking fun and enjoy healthier (less processed) dinners. Move unhealthy snacks away from your desk or sofa so that you have to consciously get up to get them and banish mindless eating.
Get your beauty sleep
Set a cut-off time to stop working, checking emails and scrolling through social media in the evenings. Claim back a couple of hours for you to unwind before you get into bed. Read a book, draw yourself a bath or enjoy a cup of slumber-inducing Lavender, Limeflower and Rose Tea to aid a restful sleep. In the morning, avoid hitting the snooze button on your alarm. Snoozing tells your body you are going to go back to sleep, only to be abruptly woken up again 10 minutes later, causing confusion and leading to feeling more tired – even if you had a full night's sleep!
Give something back
Make this the year you do something selfless for the benefit of someone else. Volunteer at your town's charity shop, fundraise (think bake sale or a sponsored marathon) for a charity that means something to you, or give up your spare time to sit and talk to someone that may be lonely. Not only will you be helping others, you will also feel a sense of achievement and have the opportunity to meet people you wouldn't usually spend time with, which will result in personal growth and a better understanding of others.

Budget your spending
Keep track of your spending, recording all of your out goings (bills and regular payments) so that you know how much you have left to play with at the end of every month and can avoiding dipping into your savings or your overdraft. Clear a day in your schedule at the beginning of the year, grab yourself a mug of Miles' Cheerfully Colombian Coffee and get your head around your finances for the upcoming year.
Reach Goals
Each morning, take two minutes to write down three things you want to have accomplished (either at work or personally) by the end of the day and tick them off as the day progresses. Three things should be manageable, meaning you won't feel overwhelmed by the list. A really long list each day could result in you avoiding it completely. Finishing the tasks we set oursel­­ves can result in feeling happier, more motivated and fulfilled.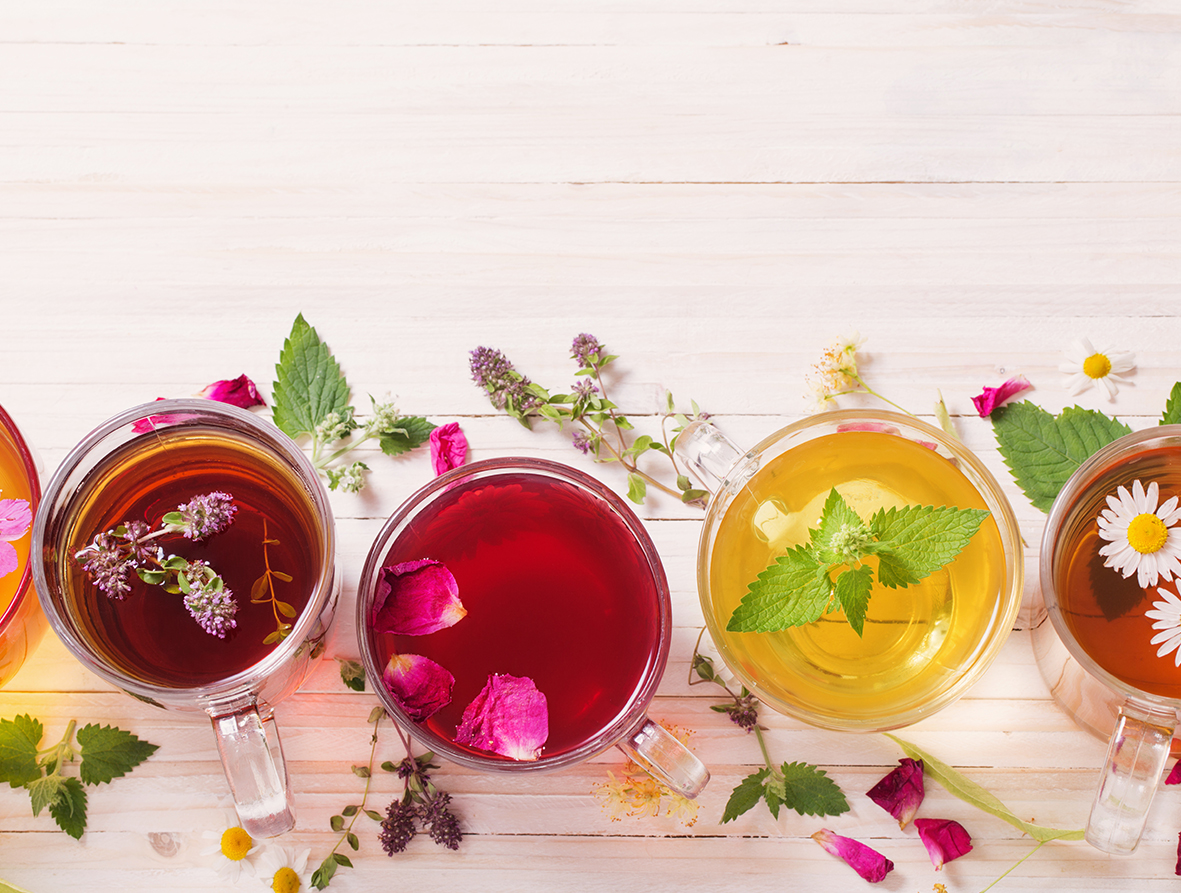 Curb the caffeine
Although caffeine can improve productivity, too much caffeine can result in sleepless nights. Try to keep your caffeine intake to no more than four cups a day. Don't panic, we have tons of delicious caffeine-free options, so you can mix and match your blends. Swap your first hot drink for a cup of Super Green, Matcha and Turmeric Tea to kick-start your day, enjoy a mug of Peppermint Tea after lunch to aid digestion and relax in the evening with a calming cup of Camomile Tea. Try our Decaffeinated Tea Blend and Delightfully Decaffeinated Coffee too.
Jot it down
Stress can come from trying to remember all of the things you have to do. Clear your head and jot it down, whether it's a list of things you need to do for work or dates to remember to add to your diary. Keep a pen and paper next to the bed and scribble notes down that come to you when you're in bed (so that you don't lose sleep over them) and use reminder apps on your phone. You'll never miss a date and you don't have to keep thinking about what it is you're supposed to be remembering!
We'd love to see photos of you enjoying a moment with Miles throughout the year, whether that's with a friend, out in the great outdoors or creating a new recipe! Follow us on Facebook, Twitterand Instagramand share your pictures with the #momentswithMiles. ☕
Share a moment with friends