Spiced ChaiPumpkin Latte
Don't let your pumpkin go to waste this Halloween...
use the flesh to make your own pumpkin puree and make a delicious Spiced Chai Pumpkin Latte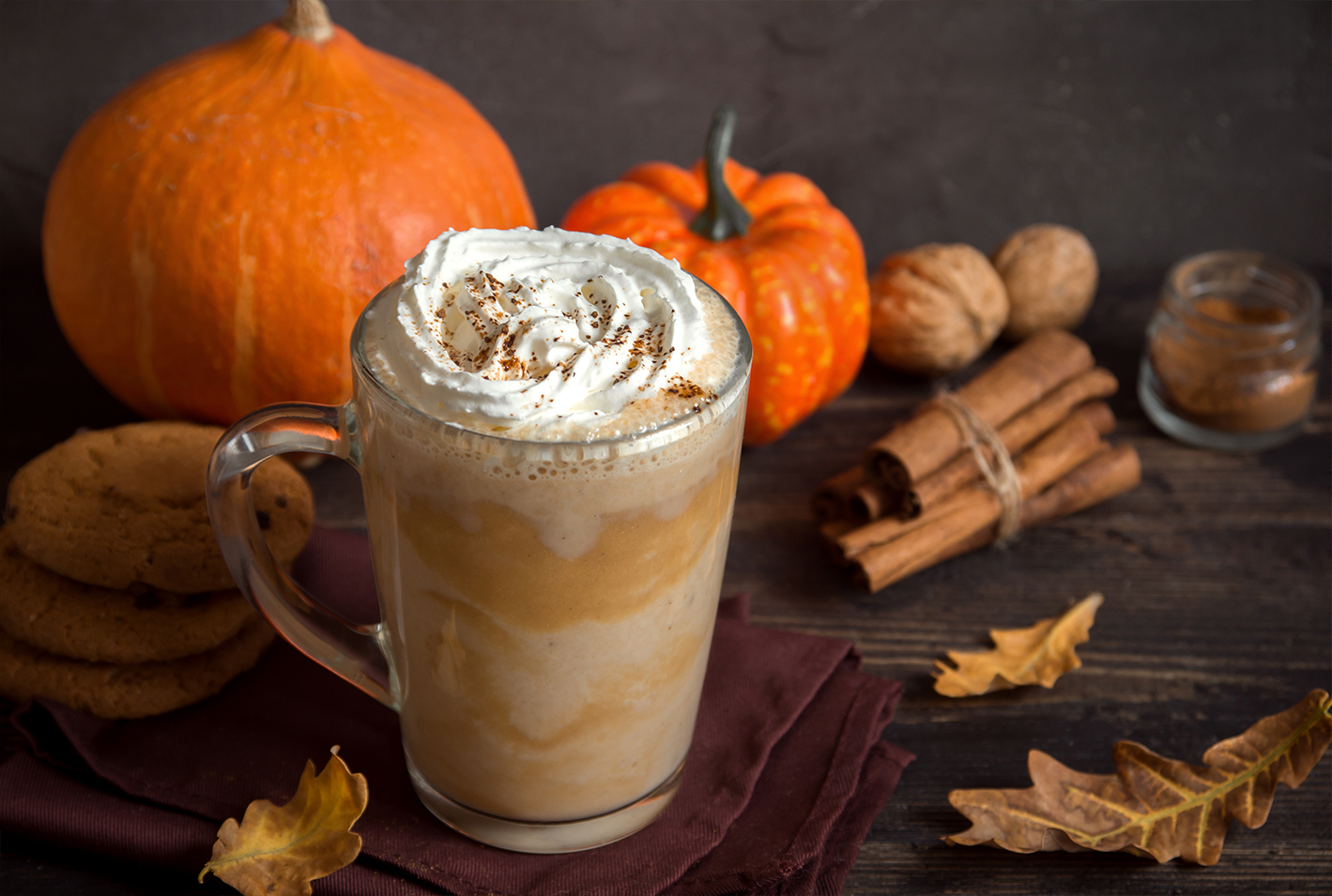 Ingredients:
For the Pumpkin Puree:
1 large pumpkin
Prep Time: 10 minutes
Cooking Time: 15 minutes
Method:
Peel and seed the pumpkin and cut into small cubes.
Place the pumpkin cubes in a steamer (or alternatively if you do not have a steamer, place in a colander over a pan of simmering water)
Test the softness of the pumpkin after 10 minutes, if still hard test again after a further 5 minutes and keep checking them until the pumpkin is nice and soft.
Once soft, place the pumpkin in a bowl and mash then leave to cool.
For the Spice Chai Latte:
Ingredients:
Ground ginger
Ground nutmeg
Ground Cinnamon
2 tbsp. pumpkin puree
A shot (approximately 30ml) of Miles Italian Espresso Ground Coffee
200ml Full Fat Milk (or you can substitute this for your favourite type of milk)
Prep Time: 5 minutes
Cooking Time: 5 minutes
Method:
Put 2 tbsp. of your homemade pumpkin puree into your favourite mug.
Add a pinch of ground ginger, nutmeg and ground cinnamon and stir all together.
Add the Miles Italian Espresso shot to the mug and stir.
Warm the milk in a saucepan over a low heat until it forms a froth, alternatively you can use a Bodum Schiuma Milk Frother.
Once the milk is warm and lovely and very frothy, pour it into the mug and spoon out any left over froth.
Dust the top with cinnamon and sprinkle a few marshmallows for extra indulgence.
Enjoy your Spiced Chai Pumpkin latte with a Miles moment.
Share a moment with friends