Chocolate chip cookies
The perfect accompaniment to your afternoon cup of tea
Bake your own chocolate chip cookies and enjoy them warm from the oven with a cup of Miles tea.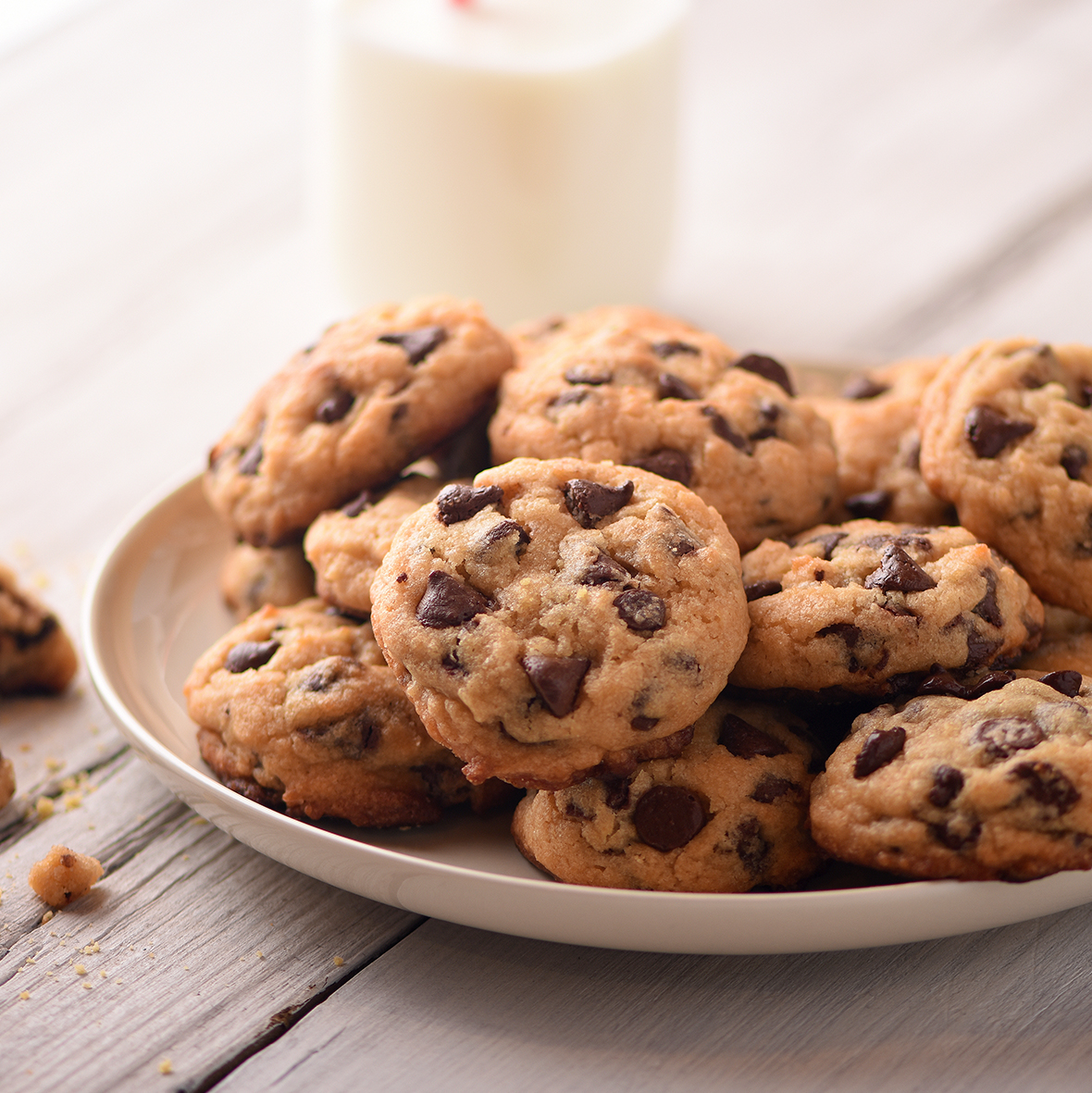 Prep time: 15 minutes, plus 30 minutes chill time
Baking time: 8-10 minutes
Makes: 20
Ingredients:
150g golden caster sugar
180g plain flour
120g salted butter
75g milk chocolate chips
75g dark chocolate chips
1 tsp vanilla extract
½ tsp bicarbonate of soda
1 egg
Method:
In a large bowl beat together the butter and sugar until pale and fluffy.
Add the egg and vanilla and beat in until fully combined.
Stir in the flour, bicarbonate of soda and chocolate chips and mix together until a soft dough forms.
Roll the dough into a long sausage shape, around 6cm in diameter.
Warp the dough in non-stick baking paper and place in the fridge for 30 minutes.
Pre-heat the over to 180˚c / gas mark 5 and line two baking trays with non-stick baking paper.
Remove the dough from the fridge and unwrap. Using a sharp knife, cut the dough into 1cm thick rounds.
Arrange the rounds, spaced out, on the lined baking trays and bake for 8-10 minutes until slightly firm and golden. Once removed from the oven allow to cool on the tray for 5 minutes before transferring to a wire rack to cool completely.
Enjoy the cookies with a pot of Miles West Country Original Tea.
Share a moment with friends