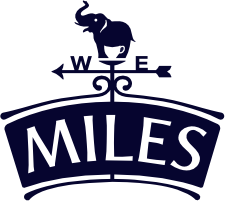 Coffee Meringue Kisses
Sweet, crunchy coffee meringue kisses
These bite-sized coffee meringues make a delicious sweet treat after dinner. Serve them with your favourite Miles ground coffee.
Prep time: 15 minutes
Baking time: 3 hours
Makes: 25-30 bite sized meringue kisses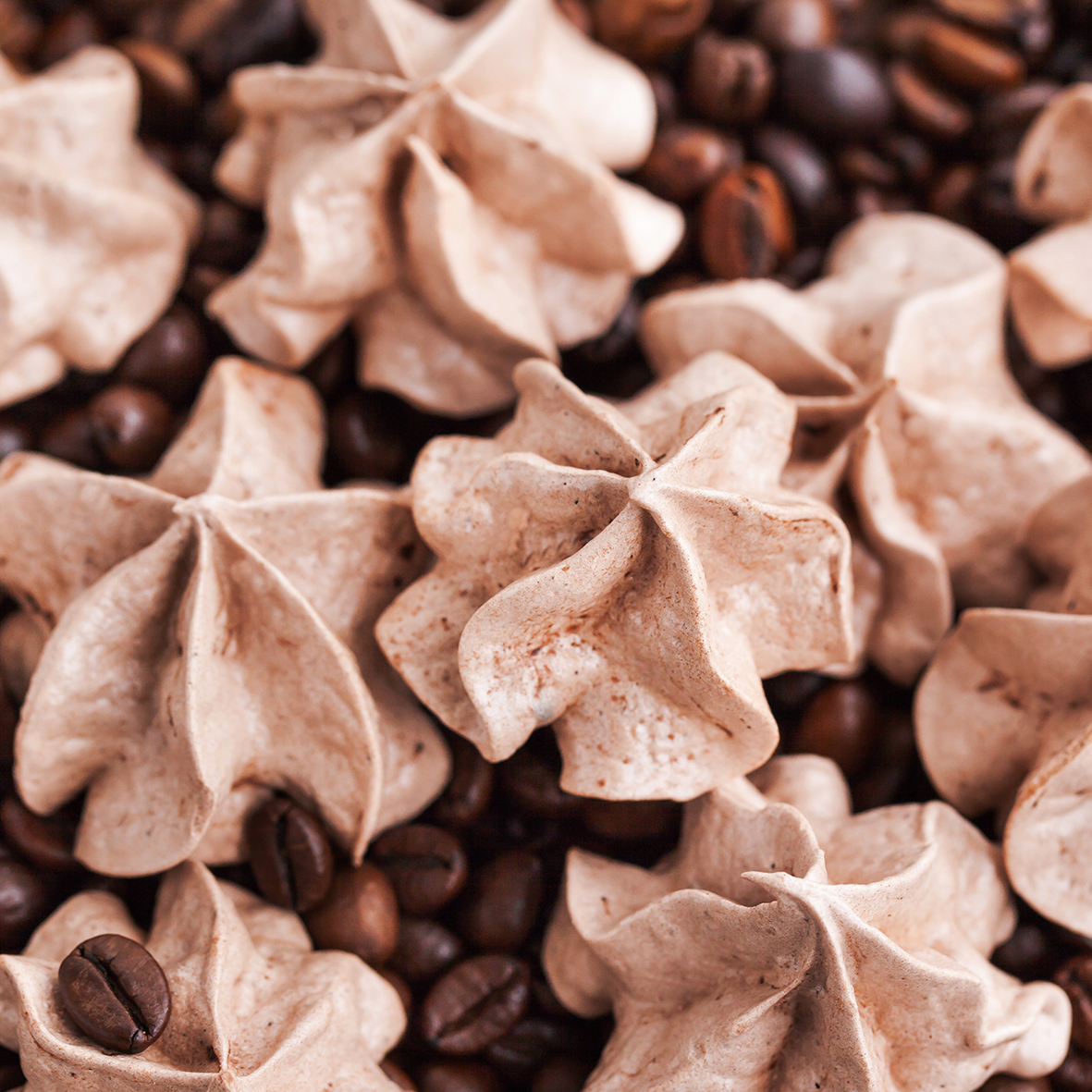 Ingredients:
Egg whites from 4 large eggs
225g caster sugar
3 tsp Miles Freeze dried coffee
Method:
Heat the oven to 100˚c / gas mark 1. Line a baking sheet with non-stick baking paper.
Add the egg whites to a large mixing bowl and whisk with and electric whisk on a high speed for 5 minutes until the egg whites have thickened.
Add the sugar, one tablespoon at a time, whisking continually. Keep whisking until the meringue mixture has turned glossy and holds stiff peaks.
Dissolve the coffee granules in 1-2 tbsp hot water to make a paste.
Add the coffee to the meringue mixture and fold in with a spatula.
Fill a piping bag, with a star nozzle, with the meringue mixture. Twist the top of the bag.
Pipe the meringue mixture onto the lined tray. Squeeze the piping bag, upwards to create individual meringue kisses.
Place the meringues in the oven and cook for two hours. Don't be tempted to increase the temperature, you are drying out the meringues which needs a low heat and a long baking time.
After two hours turn the oven off but leave the meringues in the oven while the oven cools down. Once the oven has cooled leave the oven door partially open for a little longer before removing the meringues. A sharp decrease in temperature will cause the meringues to crack.
Once you have removed the meringues from the oven, peel them off the baking paper.
Serve with a cup of Cheerfully Colombian Coffee for a sweet after dinner treat.
Share a moment with friends