Let it Grow
Spring gardening tips for a bright and beautiful garden…
Spring is on its way and there's nothing more cheerful than beautiful, spring flowers popping up as a sign of warmer months to come. Now is the time to get green-fingered and spend some time working in the garden, for a spring and summer filled with bright blooms.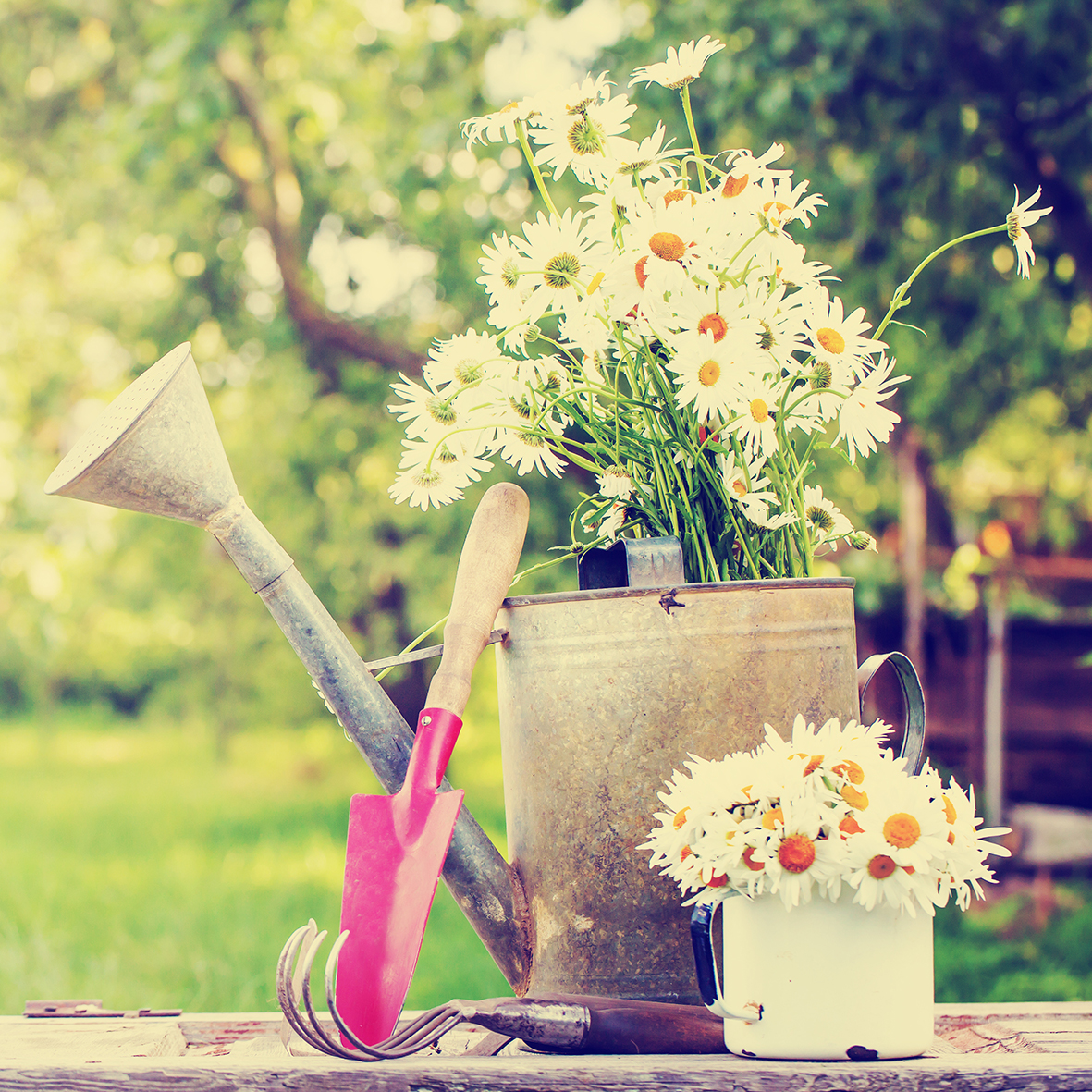 Spring planting
In April you can sow wildflower seeds, which not only add lots of colour but are great for bees and butterflies too, and hardy annuals like Sunflowers. Now is a good time to plant perennials such as Gladioli and flowering bulbs such as Ranunculi. Fill pots or hanging baskets with Petunia plants in April, when the risk of frost has gone.
Brilliant boarders
Before all of the plants in your garden start to pop, trim back any unruly hedges and weed any boarders. Steer clear of disturbing plants with new buds and be careful not to cut anything back that is just about to flower. Give your fence panels a lick of paint and, although shrubs are best planted in the autumn, you can give any that you have a tidy up.
Plant Power
Spending time outdoors in the garden will help to put you in a good mood. Gardening can bring stress relief, is said to be good for your mental health and gets your blood moving. You could start by growing bedding flowers that will help the bees and can be cut to put in vases around the house or create your own vegetable patch that you can nurture to make delicious meals from.
Hearty and home-grown
April is one of the best months to sow vegetables in the garden, as the days are starting to get longer and warmer. This month you can sow Aubergines, Chillies, Tomatoes, Radish, Spinach, Swish Chard, Beetroot, Potatoes, Carrots, Onions and Peas. You can plant Strawberries, Raspberries and Blackberries in April too. Harvest your fruit and veg throughout the summer and enjoy a variety of home-grown meals.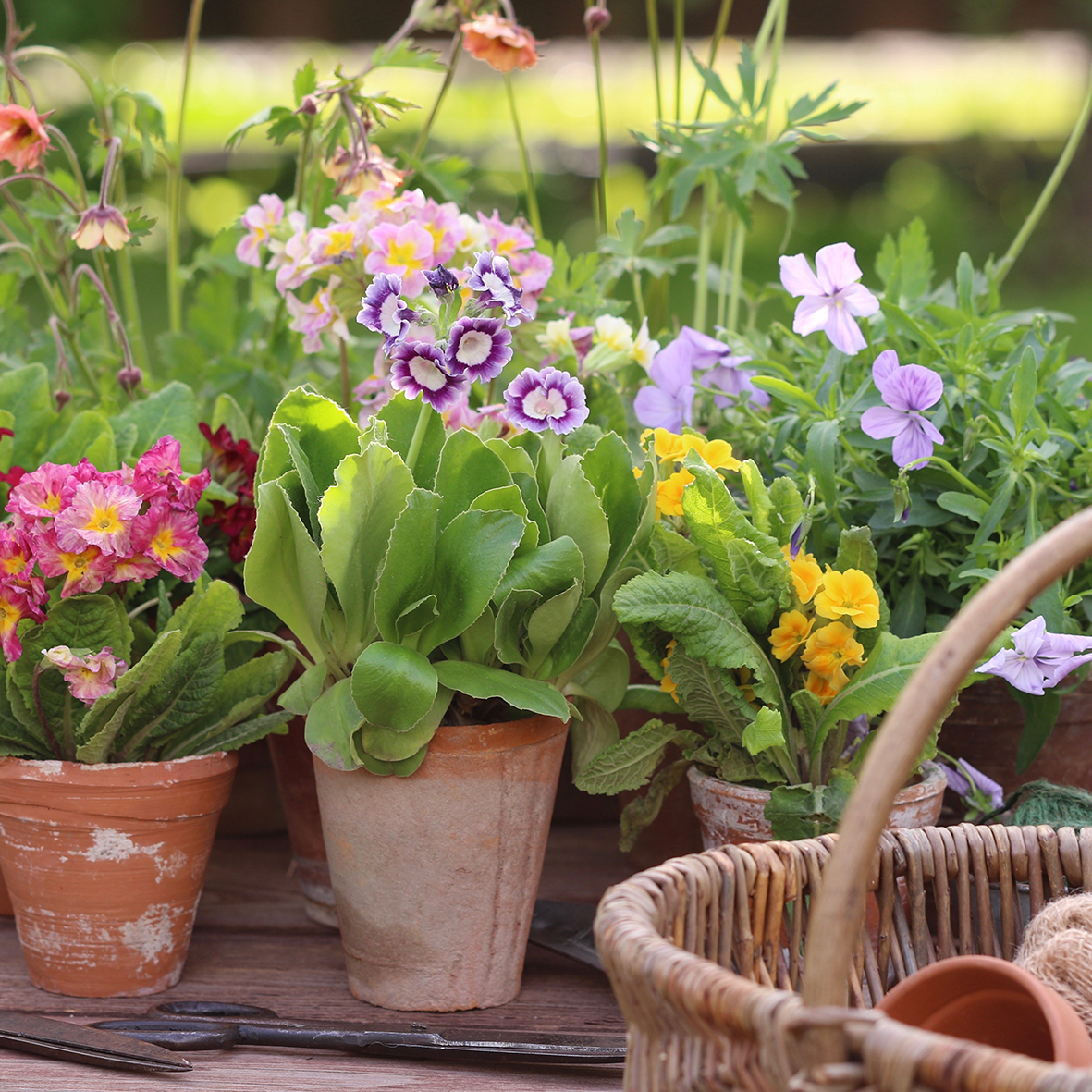 Heaven Scent
The best blooms to plant for a fragrant garden are things like Hyacinths, Honeysuckle, scented Roses, Jasmine, Lily of the Valley and Sweet Peas. Plant Summer Jasmine in the spring, next to a fence or wall for it to grow against. When it flowers in the summer your garden will be filled with the fragrance.
Keep grounded
After your morning coffee, instead of throwing your used coffee grounds into the food waste, add them to a compost pile. Considered green compost material, the coffee will help to add nitrogen to your compost. You can also pour the coffee grounds straight onto the soil as fertiliser. This will improve drainage, water retention and aeration in the soil. It is thought that the caffeine in the coffee deters insects like slugs and snails as well as cats that might be inclined to lie down on your shrubs.
Bring the outside in
Houseplants are known to improve your mood. Not only are they visually appealing, but they also release oxygen and absorb carbon dioxide – leaving you free to breathe fresh air. From potted herbs on the kitchen windowsill and cut flowers in vases to a large spider plant spilling over a shelf in the bedroom, placing plants around the home will lift your mood and create a spring feel.
Brush up the barbecue
Power hose the patio, brush up the decking and get your garden furniture back out ready for a summer spent soaking up the sun in the garden, glass of iced-tea in hand. Clean up the barbecue and you will be ready to invite guests into the garden, once the lockdown rules allow. Enjoy bacon on the barbecue for breakfast with a mug of coffee or invite a friend in for a slice of cake and a cup of tea in the afternoon.
Of course, while you are working, remember to take a break and enjoy a moment with Miles with a cup of tea or coffee out in the garden.
Share a moment with friends