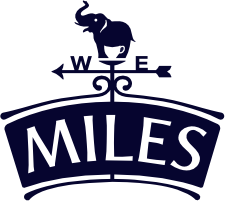 Creamy coffee and chocolate cups
A rich and dreamy combination of chocolate, coffee and cream…
These little cups make a deliciously indulgent dessert. If you are making your own afternoon tea at home, the creamy coffee and chocolate cups are super simple to make and will make a perfect accompaniment.
Prep time: 15 minutes
cooking time: 5 minutes
Makes: 4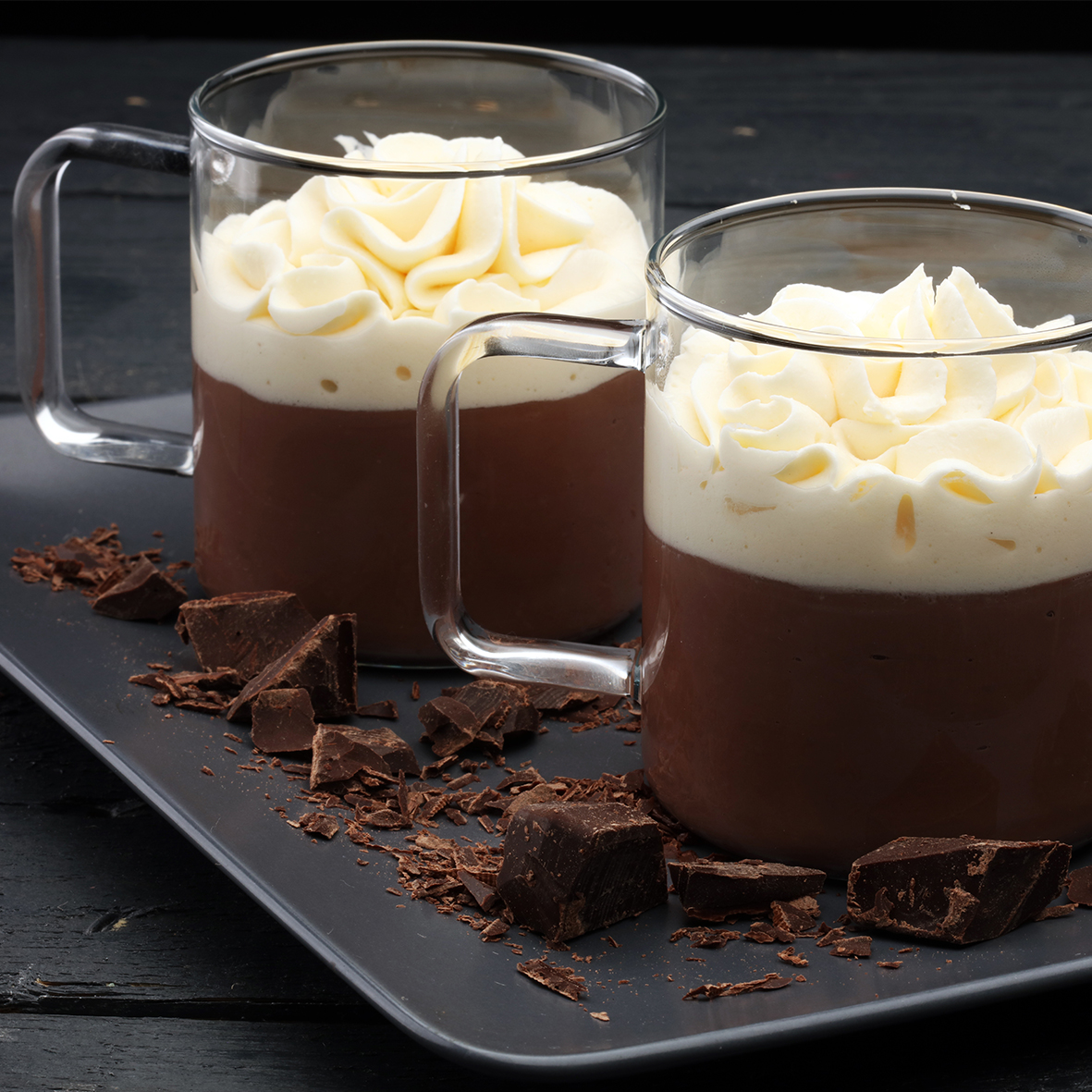 Ingredients:
1 tsp Miles Freeze Dried Coffee Granules
100g Dark Chocolate, chopped into small pieces
50g milk chocolate, chopped into small pieces
300ml double cream
2 tsp icing sugar
Grated chocolate and coffee beans to decorate
Method:
Boil the kettle and dissolve the coffee granules in 1tbsp of boiling water.
Place a heatproof bowl over a saucepan of gently simmering water (the bowl should sit on the rim of the saucepan and should not touch the water) then melt the milk and dark chocolate in the bowl. Stir the chocolate occasionally until it has melted.
Remove the bowl from the pan and allow to cool slightly.
In a different bowl, whisk half of the cream with an electric whisk and gradually add the chocolate mixture. Whisk until fully combined.
Divide the mixture between four small cups, filling around halfway, and place them in the fridge.
In a medium-sized bowl, whip the remaining cream and icing sugar together until the cream is thick.
Take the cups from the fridge and pipe the cream on top of each one. Decorate with grated chocolate and a whole coffee bean on each one before serving.
We'd love to see photos of you enjoying a moment with Miles and trying out this recipe! Follow us on Facebook, Twitter and Instagram and share your pictures with the #momentswithMiles. Happy baking!
Share a moment with friends