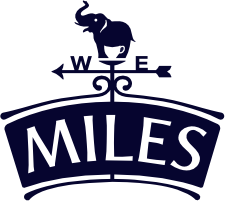 Coffee cupcakes
Light and moist coffee cupcakes
Easy to make and packed full of coffee flavour, these cupcakes are the perfect bake to wrap up and deliver to your mum for Mother's Day.
Prep time: 20 minutes
Baking time: 15-20 minutes
Makes: 12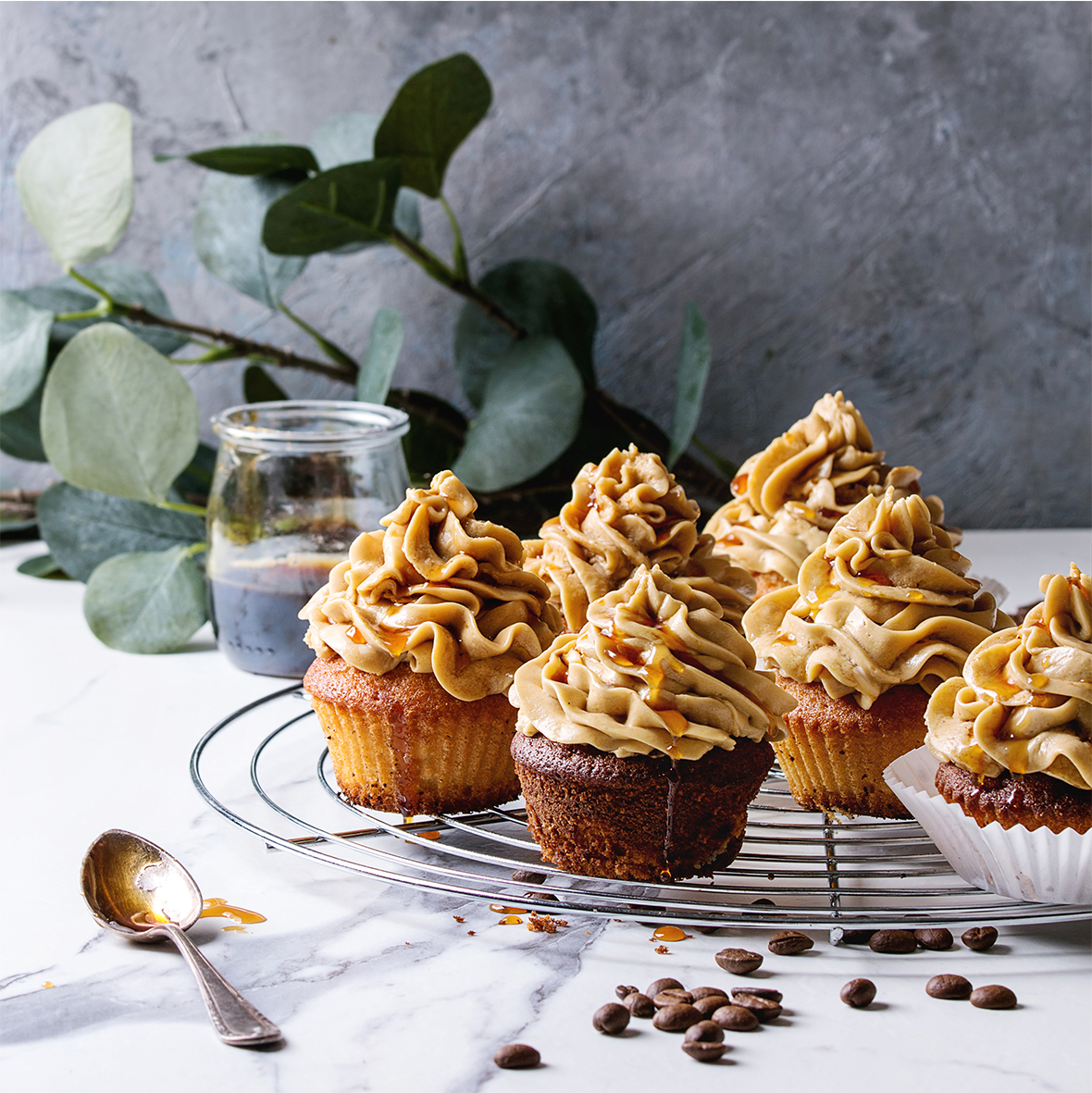 Ingredients:
For the cupcakes:
170g caster sugar
170g unsalted butter, softened
170g self-raising flour
3 medium eggs
1½ tsp baking powder
2 tbsp Miles Colombian Ground Coffee, made in a cafetiere
For the buttercream:
100g butter, softened
225g icing sugar
3 tbsp Miles Colombian Ground Coffee, made in a cafetiere
Method:
Line a 12-hole cupcake tin, with paper cupcake cases, and preheat the oven to 180˚c / gas mark 4.
Make the coffee in a cafetiere, using 2 tbsp Miles Colombian Ground Coffee and 300ml water.
Add the softened butter and caster sugar to a large bowl and whisk together until pale and fluffy.
In a separate bowl, beat the eggs before pouring into the butter mixture, a little at a time, mixing well in-between each addition.
Add 2 tbsp of the made coffee into the mixture and stir in.
Sift in half the flour and fold into the mixture using a metal spoon. Being careful not to knock the air out of the cake batter. Fold in the second half of the flour and the baking powder.
Divide the mixture equally between the cupcake cases, filling each one about ¾ full. Cook for 10 - 15 minutes or until golden on the top and you can put a skewer into the centre and it comes out clean.
Remove the oven and leave to cool for a few minutes before taking the cakes from the tin and leaving to cool completely on a wire rack.
While the cakes are cooling make the buttercream. Mix together the softened butter and icing sugar in a bowl until light and fluffy. Add the coffee and whisk in.
Once the cakes are cooled, fill a piping bag with the buttercream and pipe into a swirl on top of each cake. If you have any premade coffee left over (and it is cold) using a teaspoon dribble a little over the buttercream for a stronger coffee taste.
Top the cupcakes with a coffee bean for decoration and enjoy with a hot cup of freshly made Miles coffee.
We'd love to see photos of you enjoying a moment with Miles and trying out this recipe! Follow us on Facebook, Twitter and Instagram and share your pictures with the #MomentswithMiles. Happy Baking!
Share a moment with friends