Earl Grey and lemon bread
A sweet, citrus bread
Earl Grey and lemon are the perfect pairing and this sweet bread is delicious washed down with a cup of tea.
Prep time: 30 minutes, plus proving
Baking time: 10 to 30 minutes
Makes: 10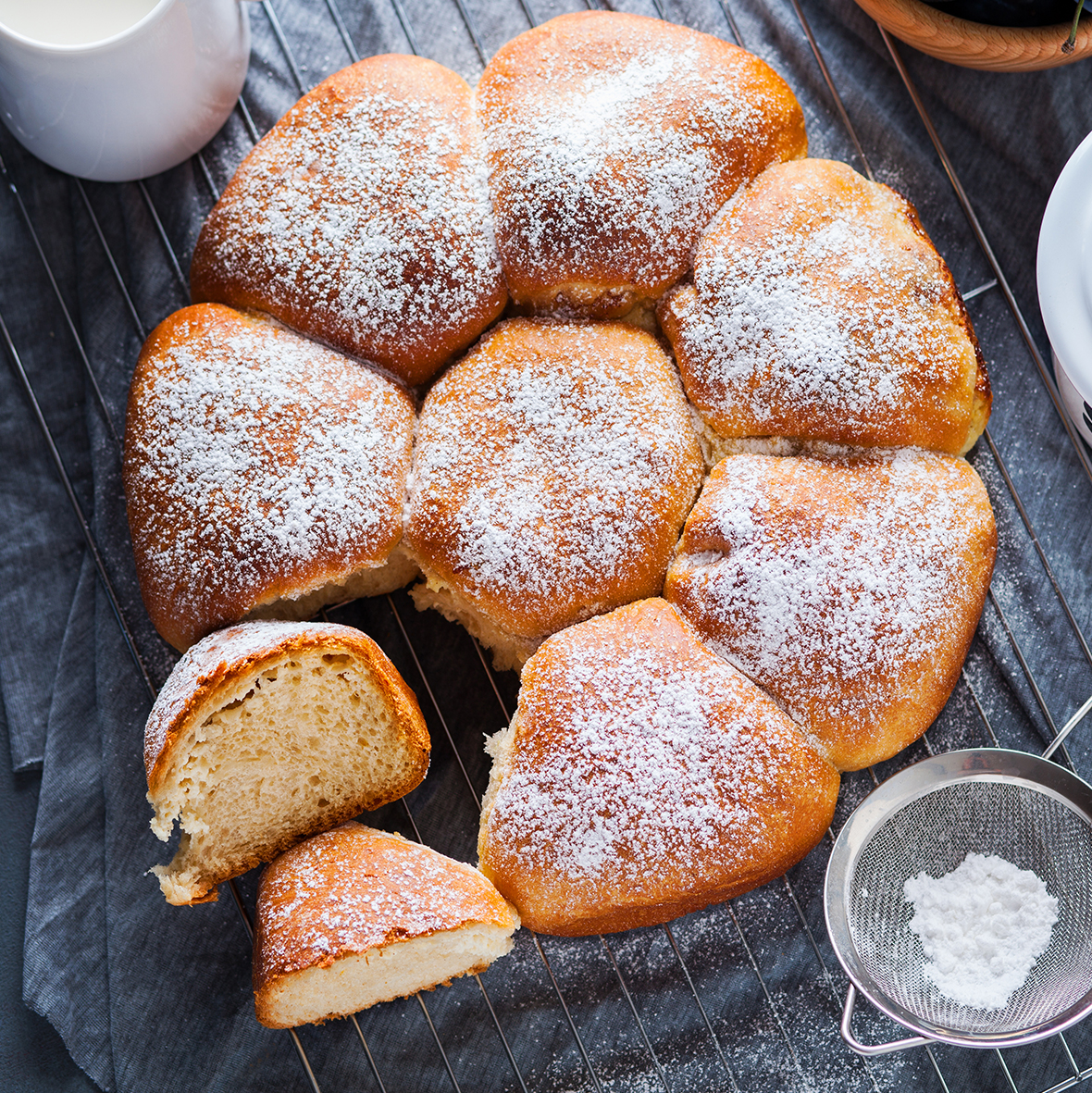 Ingredients:
2 Miles Earl Grey teabags
8 tbsp hot water
100ml whole milk
300g strong white bread flour
7g dried active yeast
50g golden caster sugar
40g unsalted butter
50g dried lemon peel, diced
1 medium egg
½ tsp salt
100g icing sugar (optional)
Method:
Put one of the teabags into a heatproof jug and pour over the hot water. Leave to infuse for 5 minutes, to make a strong tea. Add the milk to the jug and stir in.
Mix the flour, sugar, yeast and salt in a large bow. Empty the tea leaves from the second teabag into the mixture and stir in.
Pour the milky tea into the bowl a little at a time, stirring after each addition, until all of the ingredients are combined.
Knead the mixture with your hands for 10 minutes, until you are left with a soft dough.
Cut the butter into small cubes and add it to the dough. Knead the butter into the dough until it is completely incorporated. Repeat with the lemon peel.
Lightly oil a large bowl. Form the dough into a ball and place in the bowl, cover with cling film and leave in a warm place for at least an hour to prove. The dough should have doubled in size.
Remove the dough from the bowl and place on a lightly floured work surface. Gently knead for a couple of minutes and then divide the dough into 8 equal balls.
Flatten the balls slightly until they are about 2cm high. Arrange the balls, on a baking sheet lined with baking paper, by placing one in the centre and the remaining 7 around it. Leave to prove for another hour, until it has doubled in size again and looks puffy.
While the dough is proving, preheat the oven to 180˚c.
Once it has finished proving, brush the dough with the beaten egg and bake in the oven for 15 minutes, until the bread is golden brown.
Remove from the oven and leave to cool on a wire wrack.
If you want to add icing, mix the icing sugar with 3 tbsp cold water until you have a runny icing. Drizzle the icing over the bread once it has cooled. Alternatively, dust the bread with a sprinkling of icing sugar.
Enjoy with a cup of tea as a mid afternoon snack.
Share a moment with friends