Coffee coated roast beef
Try something different for your Sunday roast…
A twist on the classic roast beef, the coffee rub that coats the beef in this recipe adds a rich, earthy flavour to the meat. Slice thinly and serve with delicious roasties.
Prep time: 10 minutes
Cooking time: 1 hour
Serves: 6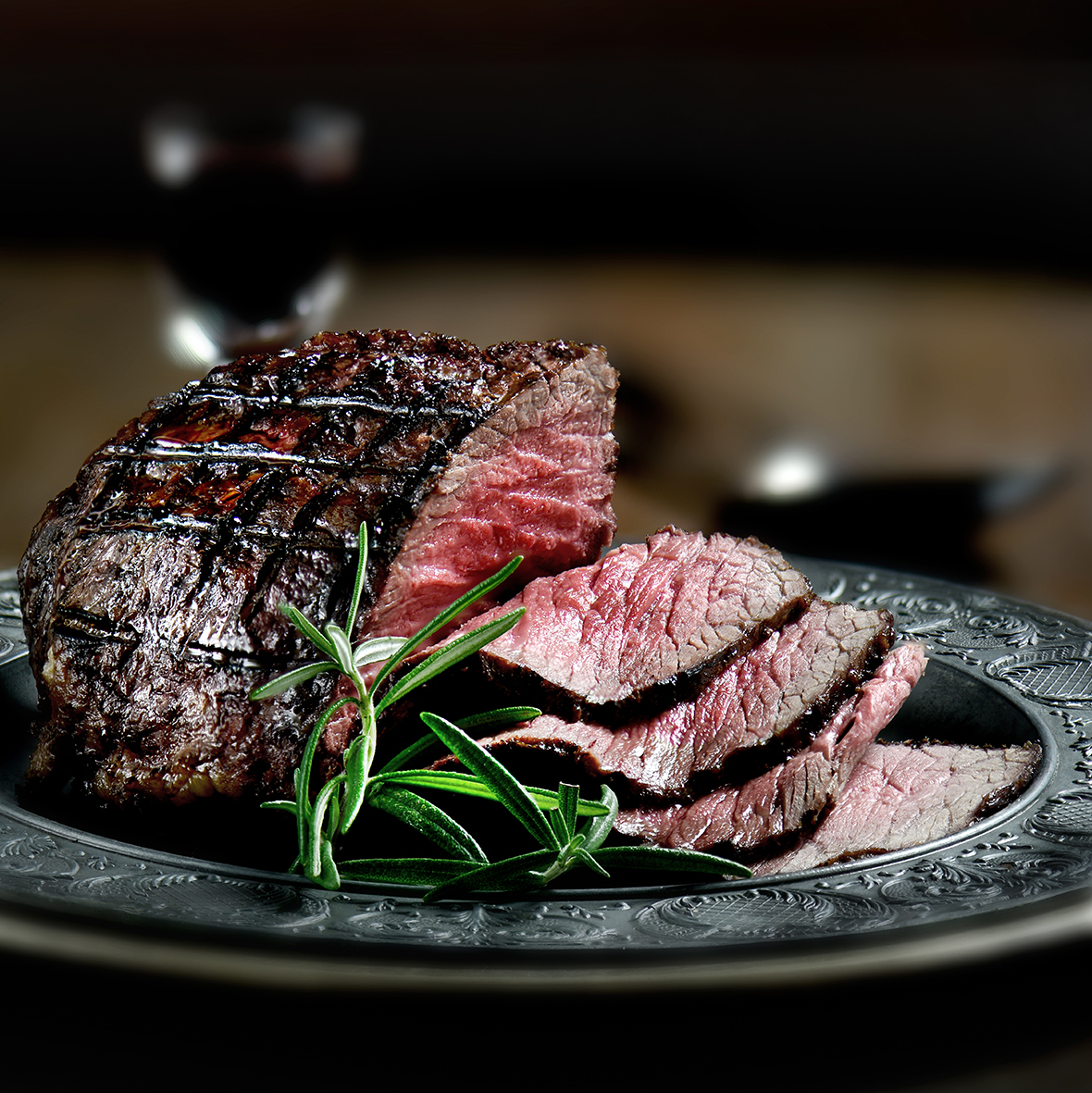 Ingredients:
1.5kg roasting joint of beef (top rump, topside or silverside)
1 tsp Italian Espresso Ground Coffee
2 tsp light brown sugar
1 tsp ground black pepper
½ tsp oregano
½ tsp salt
Method:
Remove the beef from the fridge a couple of hours before you want to cook to allow it to reach room temperature.
Preheat the oven to 200˚c / gas mark 8 and line a baking tray with foil.
Mix together the ground coffee, sugar, oregano, salt and pepper in a small bowl.
Using your hands, cover the beef joint in the rub. Place the beef on the prepared tray.
Roast the beef for 25 minutes per 500g (for medium). After the first 20 minutes, turn the oven temperature down to 180˚c / gas mark 6.
Check the centre of the beef with a thermometer. When it reaches 60˚c (for medium) remove it from the oven and leave to rest under a clean sheet of foil for 20 minutes.
Serve the beef with roast potatoes or mash and a selection of vegetables.
Share a moment with friends