Green tea and cranberry muffins
Sweet, aromatic and fruity, these muffins are a delicious breakfast treat…
Muffins make a great breakfast treat for a leisurely brunch or quick breakfast to grab on the go. These fruity muffins are light and sweet, delicious with or without icing.
Prep time: 20 minutes
Baking time: 15 minutes
Makes: 12 muffins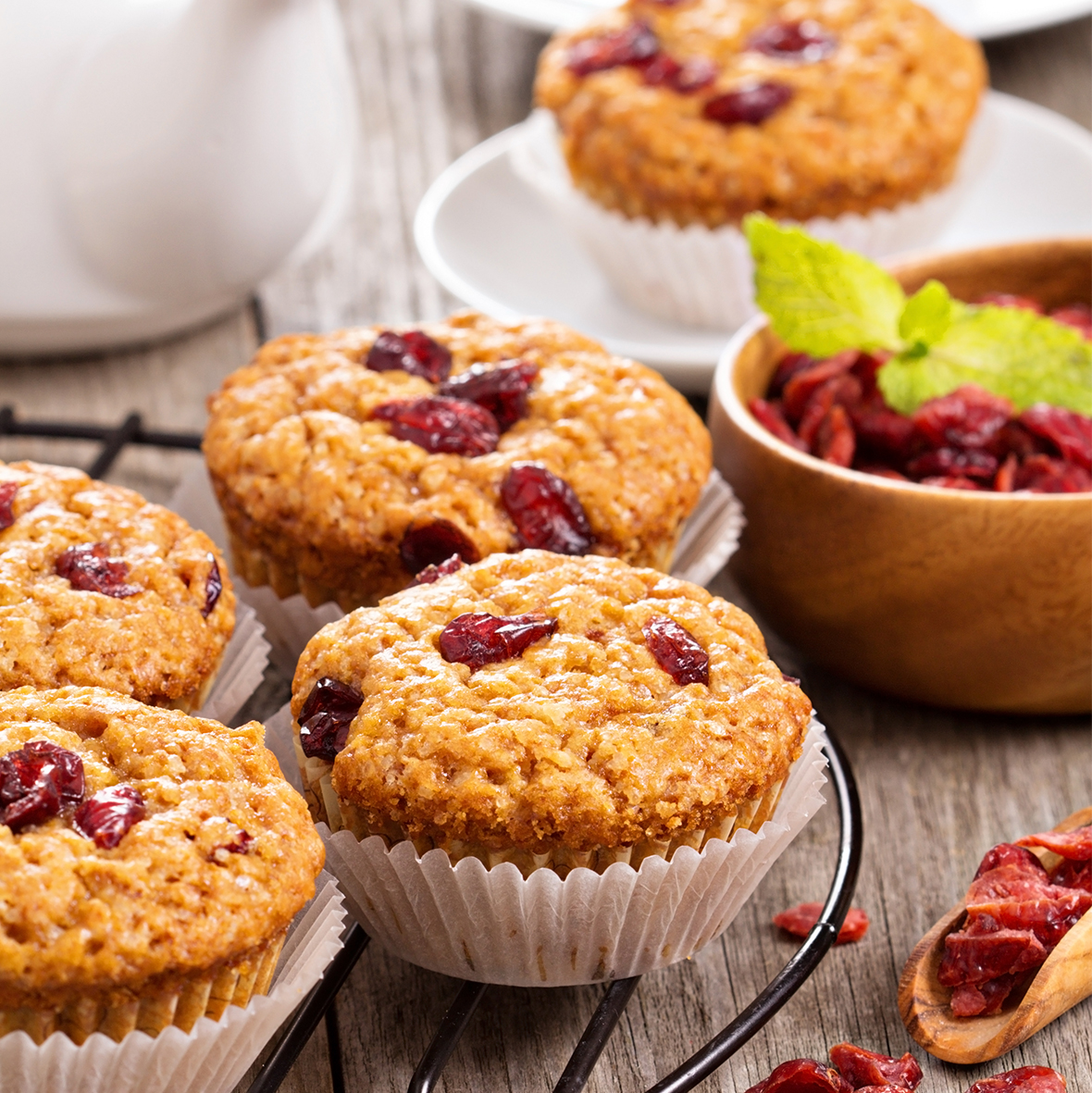 Ingredients:
2 Miles Green Tea teabags
125g unsalted butter
65g light brow sugar
2 tbsp honey
2 large eggs
180g self raising four
1 tsp ground ginger
1 tsp vanilla extract
1 tsp baking powder
Zest of one small orange
50g dried cranberries
Pinch of salt
125g icing sugar
Method:
Pre-heat the oven to 180˚c / gas mark 4 and line a standard size muffin tray (12 holes) with paper muffin cases.
Add the green tea to a mug and cover with freshly boiled water, stir and allow to steep for 4 minutes. Remove the teabags.
Melt the butter in a heavy based saucepan over a medium heat. Add the brown sugar and honey, stirring to combine. Once the sugar has melted into the butter, set the mixture to one side to cool.
Meanwhile, combine the flour, ginger and salt in a large bowl.
Pour the sugar mixture into the flour and stir together.
Beat the eggs and add to the mixture a little at a time, stirring between each addition. Stir in the vanilla and the orange zest.
Pour half of the tea into a second mug and stir in the baking powder. Add to the cake batter with the cranberries, leaving a couple of handfuls of cranberries to one side.
Portion the cake batter into the muffin cases, filling to just over half full.
Bake the muffins for around 15 minutes, or until a skewer inserted into the centre comes out clean.
Allow to cool slightly, then transfer each muffin to a wire rack to cool completely.
If you wish to ice the muffins, add the icing sugar to a small bowl and mix with some of the remaining tea. Add the 1tsp at a time until you have a thick but pourable icing.
Drizzle the icing over the cooled muffins and sprinkle with the cranberries you kept back. Enjoy with a cup of Miles tea for a delicious breakfast.
We'd love to see photos of you enjoying a moment with Miles and trying out this recipe! Follow us on Facebook, Twitter and Instagram and share your pictures with the #MomentswithMiles. Happy baking!
Share a moment with friends