Slow Cooker Chai Spiced Porridge Oats
Wake up to a deliciously creamy and warming breakfast on a winter's morning
Prep this porridge before you go to bed and you will wake to a delicious breakfast of cooked, creamy oats flavoured with warming chai spices and sweet cooked apples.
Prep Time: 5 minutes
Cooking Time: 6-8 hours or overnight
Serves: 5-6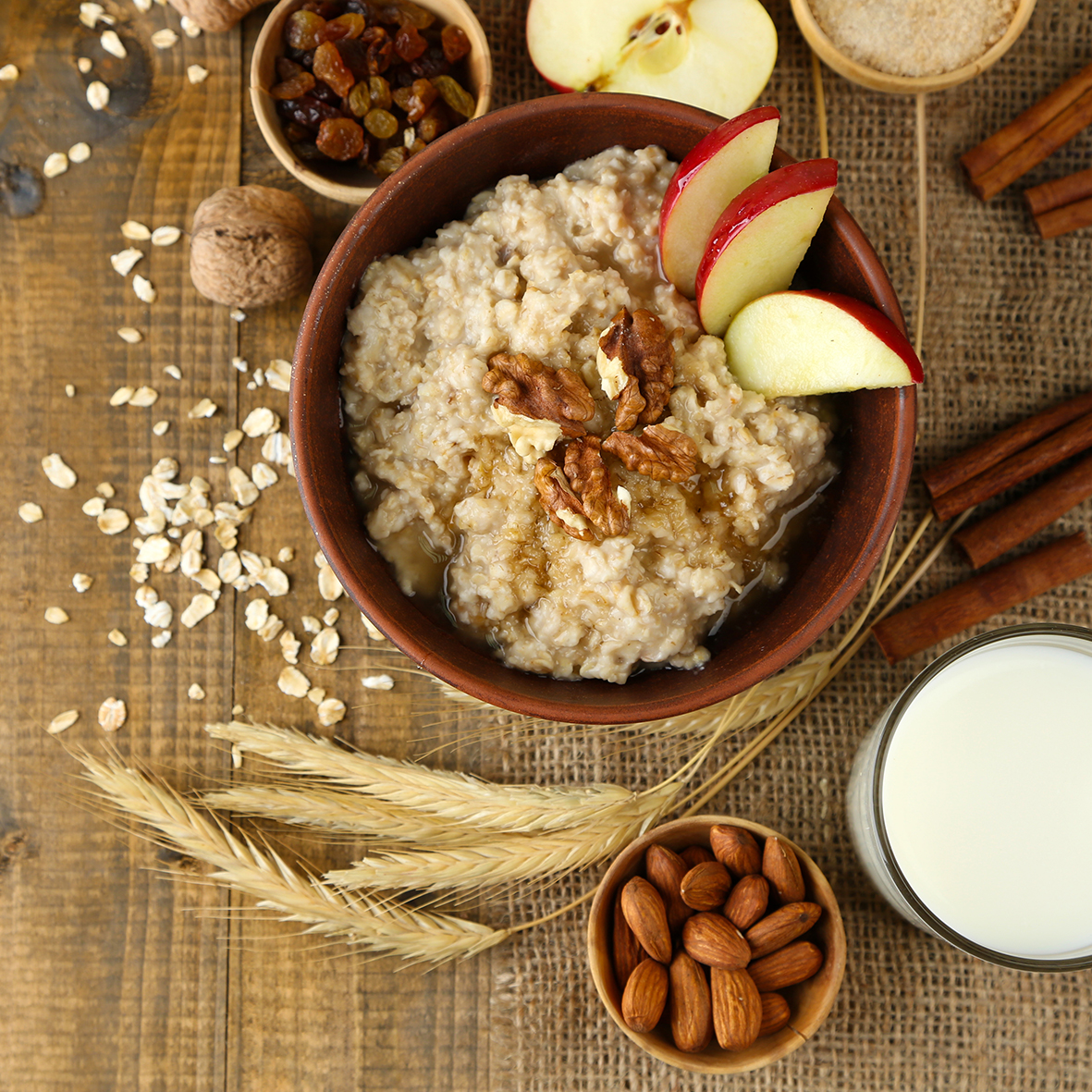 Ingredients:
2 medium apples, peeled, cored and diced into 2cm chunks
50g sultanas
250g rolled oats
600ml semi-skimmed milk
400ml Miles Chai Tea (brew 6 tsp of loose-leaf tea in 400ml boiling water, steep for 5 minutes and allow to cool)
1 tsp salted butter
1 tsp brown sugar
1 tsp ground cinnamon
¼ tsp ground nutmeg
¼ tsp ground ginger
¼ tsp salt
1 tsp vanilla extract
To serve:
Dash of milk
Maple syrup or honey
A handful of nuts
Method:
Find a ceramic bowl (that is heatproof), and place it in your slow cooker, it needs to be large enough to fit in all of the ingredients, but small enough to sit inside the slow cooker with the lid on. Add water to the slow cooker so that the bowl is sitting in a water bath.
Grease the bowl with the salted butter to stop the porridge from sticking to the sides of the bowl as it is cooking.
Add the oats, diced apple, sultanas, brown sugar, ground cinnamon, ground nutmeg, ground ginger, salt, vanilla extract, semi-skimmed milk and Chai Tea to the ceramic bowl. Stir them all together.
Place the lid on the slow cooker, turn it on to the low setting and leave to cook for around 8 hours or overnight.
In the morning turn the cooker off, remove the lid and give the oats a stir before serving in individual bowls topped with a little extra milk, maple syrup or honey and nuts.
We'd love to see photos of you enjoying a moment with Miles and trying out this recipe! Follow us on Facebook, Twitter and Instagram and share your pictures with the #MomentswithMiles. Happy cooking!
Share a moment with friends