Autumn Spiced Tea
Keep cosy on a chilly autumn day
This spiced tea will warm you up on a cold autumn day and leaving you starting to feel suitably festive as we start to approach the Christmas period.
Prep time: 5 minutes
Making time: 10 minutes
Serves: 6-8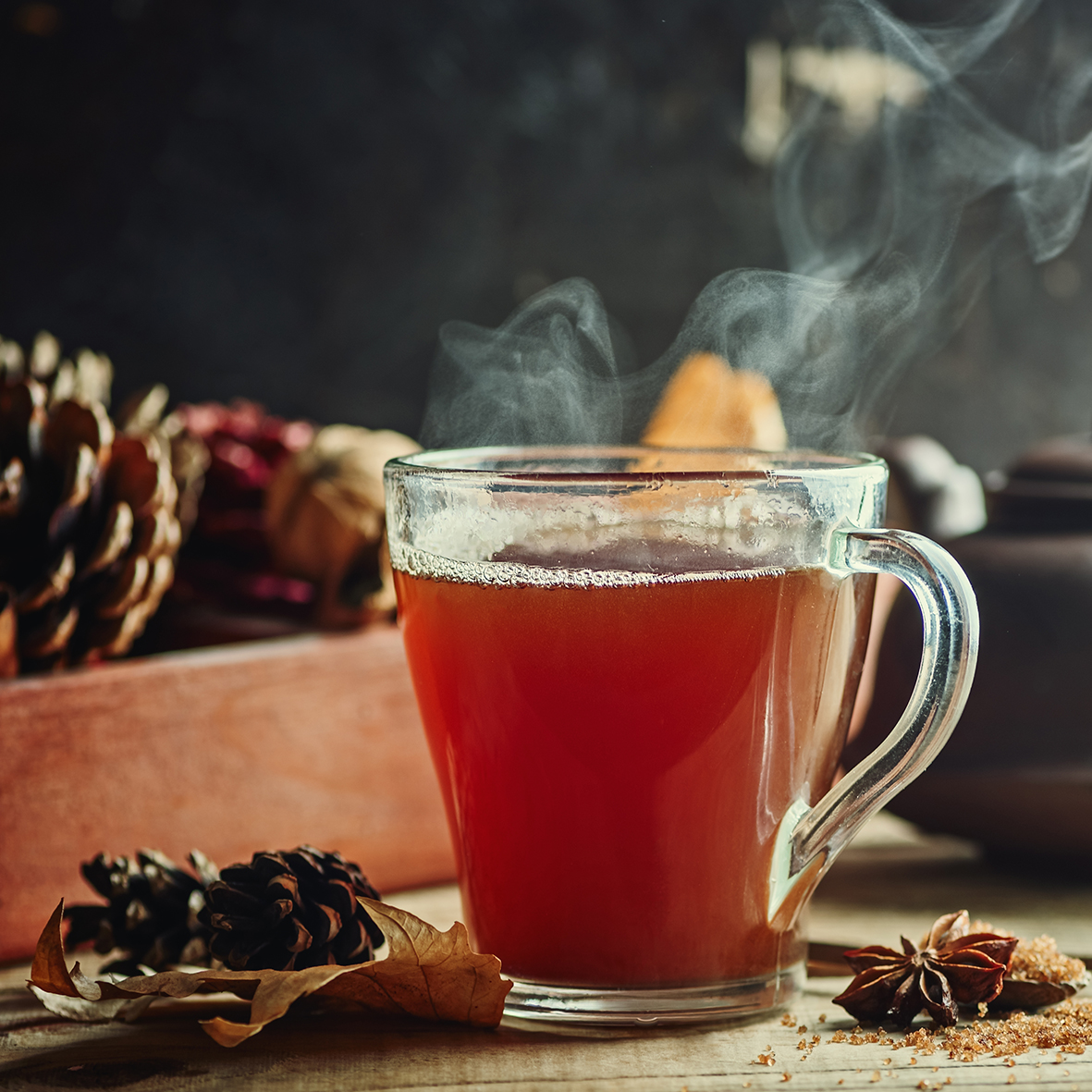 Ingredients:
2 tsp whole cloves
1 cinnamon stick
1 whole star anise
6 Miles West Country Original tea bags
100g white caster sugar
1½ litres water
200ml orange juice
Juice of two lemons
Method:
Wrap the cloves, cinnamon stick and star anise in cheesecloth, tying it with string securely.
Fill a large saucepan with the water and place the spices in the water, bring to a boil.
Once the water is boiling, remove it from the heat and add the tea bags to the saucepan. Leave to steep for 3-5 minutes – do not over steep as the flavours of the tea will turn bitter.
In a small saucepan add the sugar, lemon juice and orange juice and bring to a boil, stirring to dissolve the sugar.
Go back to the large saucepan, remove the spices and tea bags and discard.
Stir the juice into the tea and serve in teacups or mugs immediately, while it is still hot.\
We'd love to see photos of you enjoying a moment with Miles! Follow us on Facebook, Twitter and Instagram and share your pictures with the #MomentswithMiles.
Share a moment with friends