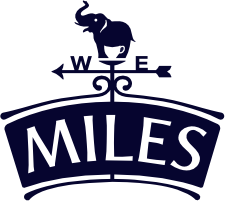 Chai spiced apple crumble
Warming Chai spiced apples and crunchy, buttery topping – this is a recipe you'll turn to time and time again!
There is no better time to enjoy a warm crumble than in the autumn when the nights are turning colder and you want something sweet and comforting for dessert. Seasonal apples, rolled oats and chia spices pair to make a delicious autumnal crumble.
Prep time: 20 minutes
Cooking time: 40 minutes
Serves: 4 – 6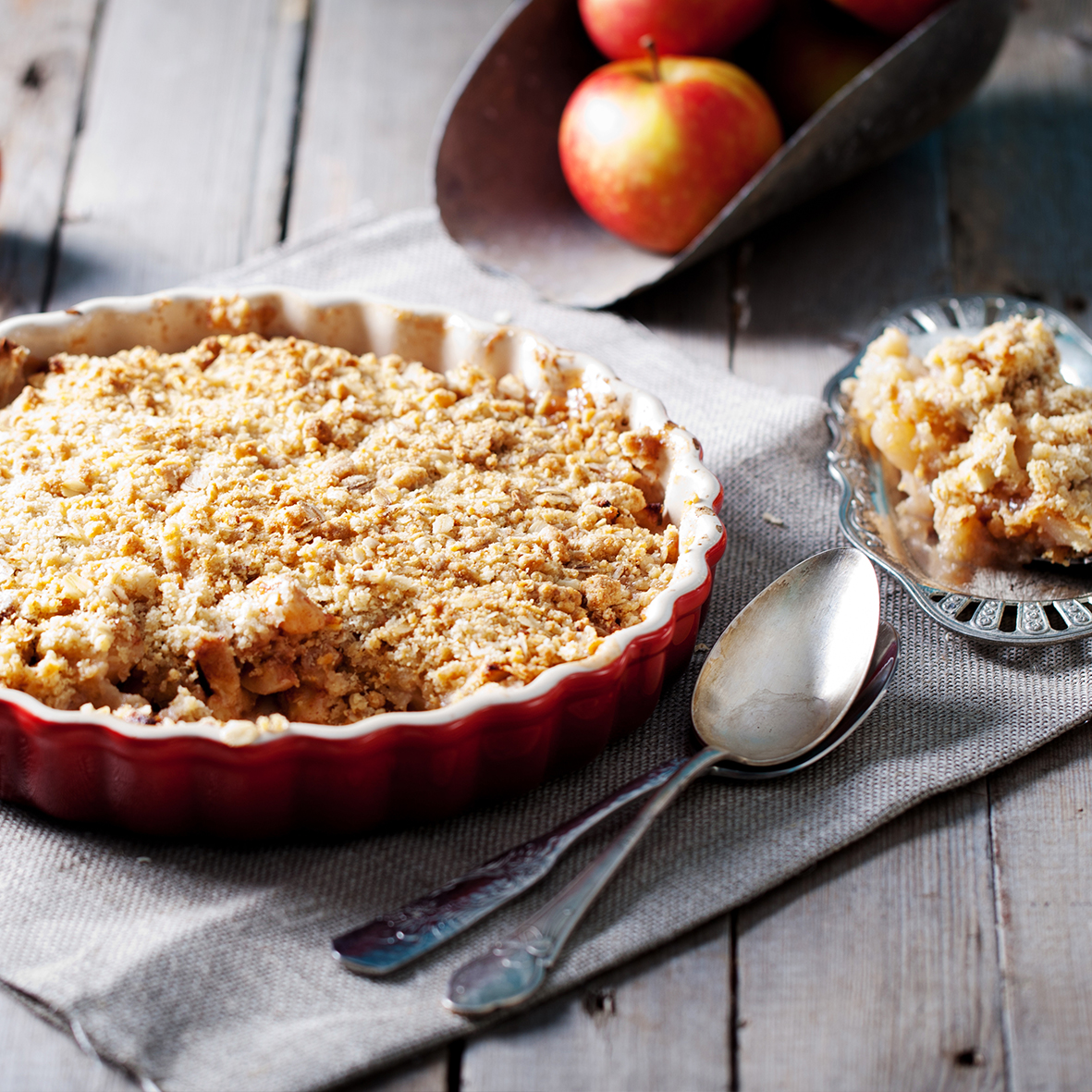 Ingredients:
For the filling:
600g Bramley apples, peeled, cored and diced
Knob of butter
4 Rooibos, Baobab and Chia Tea Kites
2 tbsp golden caster sugar
1 tsp ground cinnamon
½ tsp ground cloves
1 tsp ground ginger
4 tbsp water
For the crumble:
150g unsalted butter, cut into cubes
250g plain flour
80g soft light brown sugar
80g Demerara sugar
100g rolled oats
½ tsp ground cinnamon
Pinch of salt
Method:
Heat the oven to 180˚c / gas mark 6.
Place the diced apple, sugar, butter, Rooibos, Baobab and Chai Tea Kites, spices and water into a large pan and gently heat on the hob until the apples begin to soften and release their juices.
Once the liquid is gently bubbling and the apples are softer take the pan off the heat and remove the Tea Kites.
Spoon the mixture and all of the juice into a large baking dish and set to one side.
In a large mixing bowl, stir together the oats, flour, cinnamon and salt. Add the butter and gently rub into the flour mixture with your fingers to a breadcrumb consistency. Gently stir in the sugar.
Sprinkle the mixture evenly over the apples before baking in the oven for 30 – 40 minutes until the crumble has turned golden and the fruit is bubbling along the sides.
Allow to cool slightly for 10 minutes before serving with custard, cream or ice-cream.
We'd love to see photos of you enjoying a moment with Miles and trying out this recipe! Follow us on Facebook, Twitter and Instagram and share your pictures with the #MomentswithMiles. Happy baking!
Share a moment with friends