Back to school!
Take to school like a duck to water by getting prepared early to ensure the school year gets off to a great start
You might be ready for the children to go back to school and for normality and routine to be restored, but have you got everything ticked off of our checklist? From new equipment to filling your cupboards with inspiring lunches…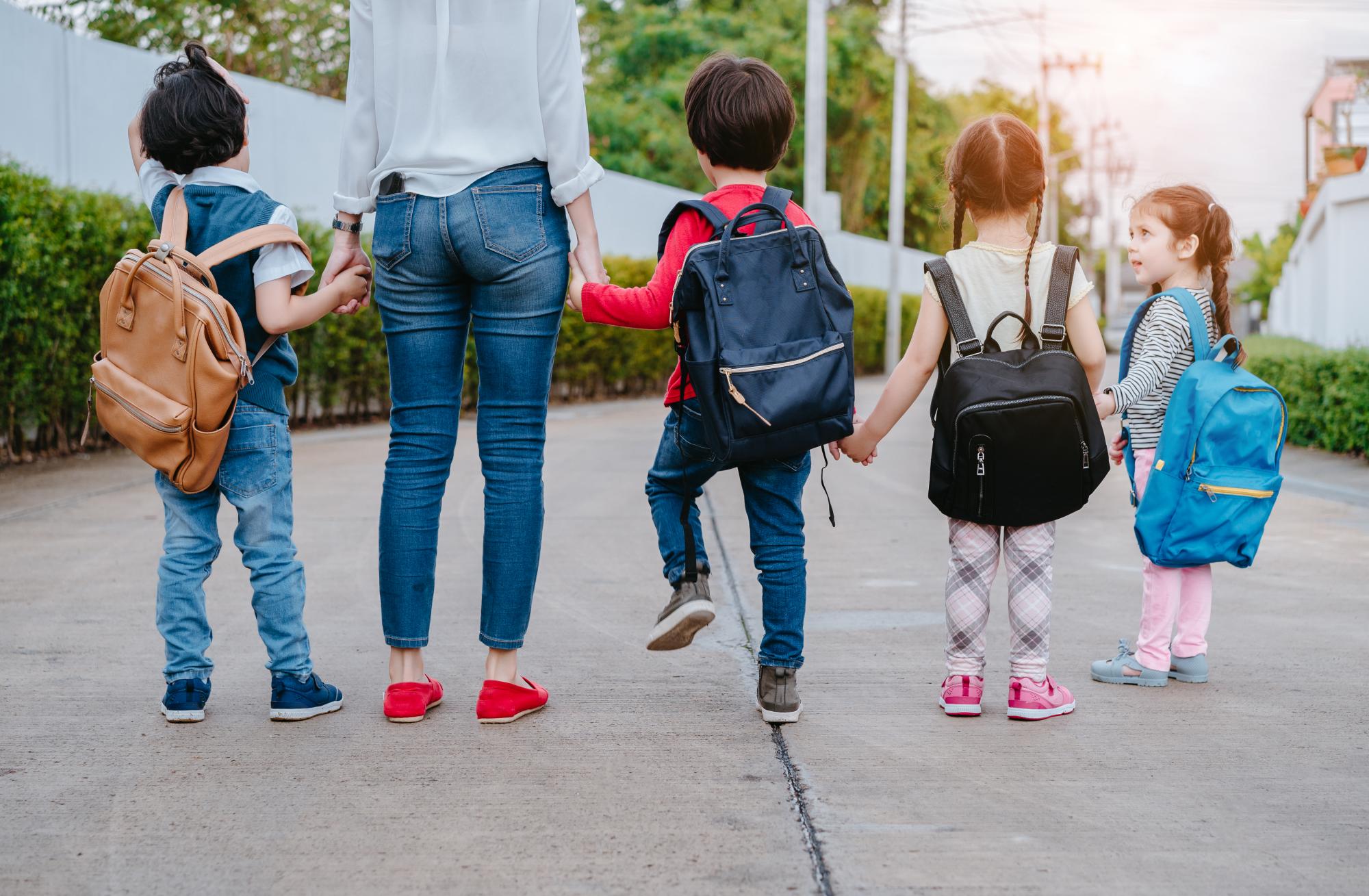 Morning rush
Ahead of the first week back at school, start putting the morning routine in place to set the whole family up for the busy mornings to come. Getting the children up earlier, having them dressed by a certain time and preparing their breakfast will set you in good stead for when term starts.
Walk this way
Shop online and order some comfortable new school shoes that your children are really pleased with for a fresh start to the first term back. Get the school uniform named and ironed and a sports kit packed ready to go.
Happy Packing
Let your children pick out a stylish new school bag, along with a selection of brand-new stationary items – pens, pencil case, calculator –­ for them to be prepared for all that is to come in their new lessons.
Brain food
Give the children a lunch break to look forward to by stocking up your cupboards with a selection of scrumptious and healthy snacks. An exciting lunch will encourage your children to eat up, giving them the fuel they need for busy days and lots of learning.
Drink up
Get your hands on a re-fillable water bottle (have you seen our Chilly's Bottles yet?), we suggest a stainless steel one that will keep the drink cooler for longer and won't have any trace of BPA, unlike some plastic bottles.
Practice makes perfect
Think of some fun ways to get the children's' brains working before the holidays end. Think reading, watching educational television documentaries, exploring nature and practicing new language skills that they may have started to learn during holidays.
Getting your bearings
If your child is starting a new school go through the dropping off and picking up routine, check out the bus route or practice the walk to school. You could arrange a play date with someone they will be in class with so that they have a friend before they start.
And relax!
After all that you definitely deserve a moment to yourself. Pause and refuel with a mug of Miles West Country Original Tea.
We'd love to hea rabout how you've spent your summer holidays this year. Follow us on Facebook, Twitter and Instagram and share your holiday snaps with us using the #MilesAdventures for the chance to have your picture shared. ☕
Share a moment with friends