Rich chocolate mousse
These individual mousses will become a favourite for chocolate lovers!
Whip up chocolate mousse for a delicious, light, summer dessert the whole family will enjoy. Served in teacups, these chocolate puddings make a sweet accompaniment to a homemade afternoon tea too.
Prep time: 20 minutes
Chill time: 3 hours or overnight
Makes: 4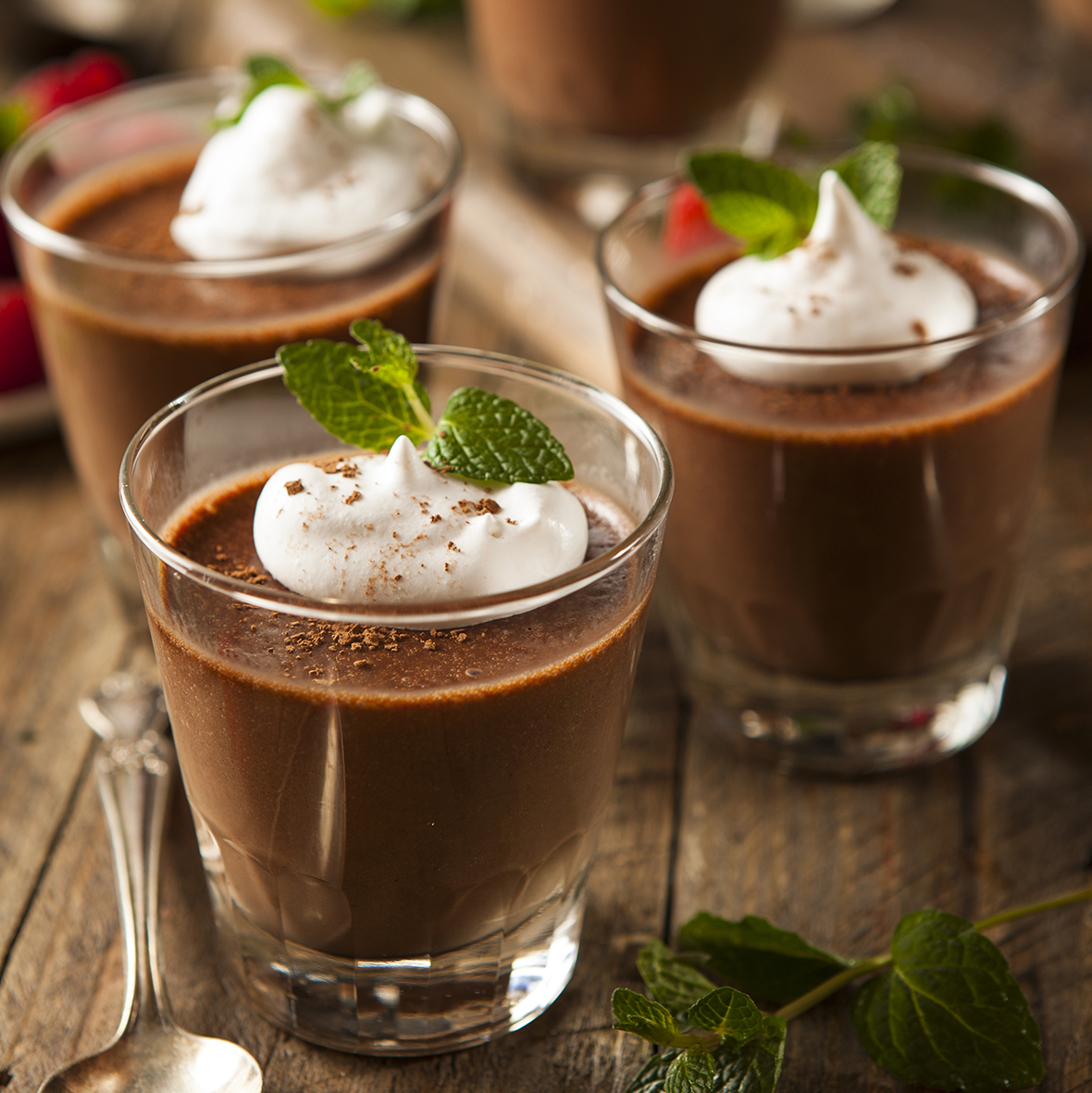 Ingredients:
85g dark chocolate
3 tbsp Miles Heavenly Hot Chocolate powder
½ tsp Miles Freeze Dried Coffee Granules
2 egg whites
1 tbsp caster sugar
100g whipped double cream
Method:
Break up the dark chocolate into small pieces and put into a microwavable bowl. Heat in the microwave until the chocolate has melted – heat for 30 seconds at a time, stirring in between to ensure you do not burn the chocolate.
Mix the hot chocolate powder and coffee granules together with 4 tbsp hot water and pour into the melted dark chocolate.
Stir together and then leave to cool slightly.
Whip the double cream until it is thick and, once cooled, mix half of the cream into the dark chocolate. Put the rest of the cream in the fridge for later.
Whisk the egg whites until thickened and then add the caster sugar until glossy and the mixture will form soft peaks.
Using a metal spoon, gently fold half of the egg whites into the chocolate and cream. Be careful not to over stir, you want to keep as much air as you can in the mixture. Gently fold in the rest of the egg whites.
Spoon the mixture into four ramekins, small glasses or teacups and chill for three hours or overnight.
Remove from the fridge and top the mousse with a dollop of whipped cream – your could use a piping bag to pipe it on top if you prefer – and sprinkle with a dusting of hot chocolate powder or grated chocolate.
We'd love to see photos of you enjoying a moment with Miles and trying out this recipe! Follow us on Facebook, Twitter and Instagram and share your pictures with the #MomentswithMiles. ☕
Share a moment with friends