Gingerbread Men Recipe
Nothing accompanies a cuppa better than homemade biscuits and these will not disappoint
We've spotted that it's National Gingerbread day on the 5th June, so we decided we better get baking and dig out a recipe for everyone to have a go and enjoy a gingerbread man with their cuppa this weekend…
Prep time: 20 minutes (plus 30 minutes cooling)
Baking Time: 10 – 15 minutes
Makes: 12-15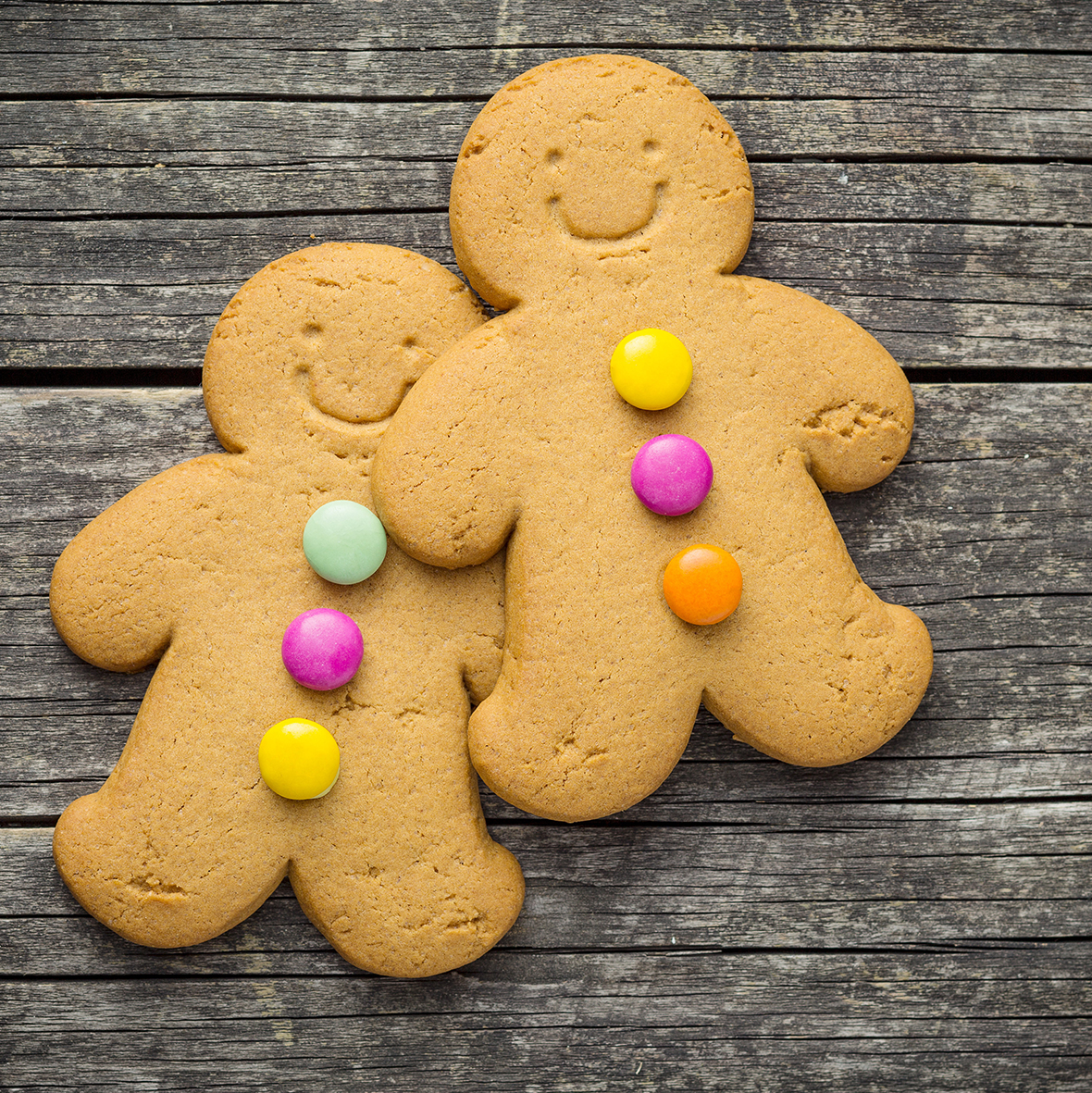 Ingredients:
For the biscuits:
300g plain flour
150g unsalted butter, softened
¾ tsp bicarbonate of soda
2 tsp ground ginger
1 tsp ground cinnamon
½ tsp mixed spice
130g soft, light brown sugar
100g golden syrup
For the decoration:
Tubes of writing icing
Small sweets like Smarties, Chocolate Buttons, Dolly Mixture
Method:
In a saucepan, melt the butter and sugar and golden syrup over a low heat. Stir to dissolve the sugar. Remove from the heat and leave to cool.
Meanwhile, sieve the flour into a large bowl and add the bicarbonate of soda, ginger, cinnamon and mixed spice.
Once it has cooled, add the butter mixture into the flour and stir together until you have a soft dough.
Remove the dough from the bowl, wrap it in cling film and place in the fridge to chill for 30 minutes.
Line two baking sheets with baking paper and preheat the oven to 200˚c /gas mark 6.
Remove the dough from the fridge and roll it out, with a rolling pin, until it is around 5mm thick.
Using a large gingerbread man cookie-cutter, stamp out the gingerbread biscuits. Transfer the biscuits to the lined baking sheets.
Bake the biscuits in the oven for 12 – 15 minutes, or until the biscuits are slightly golden.
Leave the biscuits to cool on the baking trays for a few minutes, then move them to a wire rack to completely cool.
Using the icing tubes give the people clothes, faces and hair, sticking sweets down the centre for buttons.
Enjoy with a cup of Smuggler's Gold Tea.
If you are feeling extra creative you could make shapes free hand in the gingerbread dough, rather than using cookie cutters. How about animals, flowers or cups and saucers?
We'd love to see photos of you enjoying a moment with Miles and trying out this recipe! Follow us on Facebook, Twitter and Instagram and share your pictures with the #momentswithMiles. Happy baking! ☕
Share a moment with friends