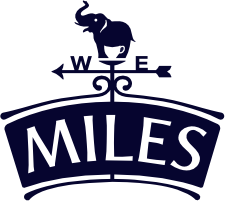 Rocky Road Bites
Fluffy marshmallows, crumbly Digestives and rich chocolate… What's not to love?
These Rocky Road Bites are super simple and fun to make. They are the perfect treat for anyone with a sweet tooth. Swap the Maltesers in the recipe for nuts and raisins or change the Digestive biscuits for Gingernut biscuits to create a chocolatey treat filled with your favourite things – it will be hard to stop at eating just one!
Prep Time: 15 minutes
Making Time: 15 minutes (plus two and a half hours to set)
Makes: 25 'bite-sized' pieces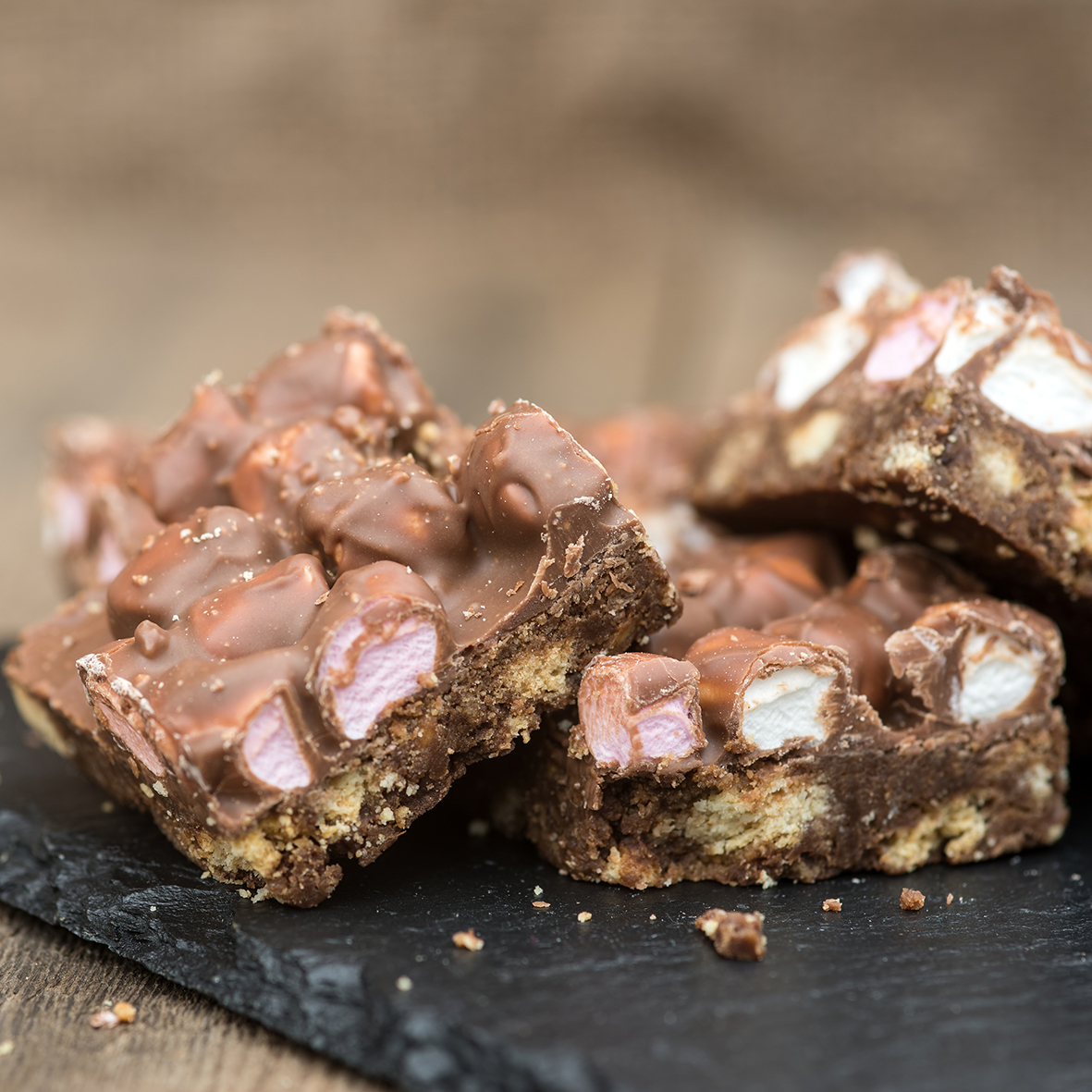 Ingredients:
200g Digestive biscuits
135g salted butter
200g cooking milk chocolate (broken into pieces)
3 tbsp golden syrup
100g mini marshmallows
50g Maltesers
Method:
Line a 20cm square brownie tin with baking paper.
Put the butter, cooking chocolate and golden syrup in a saucepan and melt over a low heat until all of the ingredients are completely melted and mixed together. Remove the pan from the heat and leave to cool slightly.
Roughly break the digestive biscuits so that you are left with different sized pieces, no bigger than 2cm.
Place the broken biscuits, 80g of mini marshmallows and Maltesers in a large bowl. Pour over two thirds of the melted chocolate sauce and stir together, with a wooden spoon, until all of the ingredients are combined.
Evenly spread the mixture into the lined tin, reaching to all of the corners.
Scatter the remaining marshmallows over the top and cover the entire mixture with the remaining chocolate sauce.
Place the tin in the fridge and leave to set for two and a half hours.
Cut into 25 squares and enjoy with a mug of Miles Heavenly Hot Chocolate for a truly decadent, chocolate treat.
We'd love to see photos of you enjoying a moment with Miles and trying out this recipe! Follow us on Facebook, Twitter and Instagram and share your pictures with the #momentswithMiles. Happy baking!
Share a moment with friends