Coffee Flapjack bites
Perfect for on-the-go snacking…
These flapjack bites are a great accompaniment to your mid morning coffee. Slightly chewy, super sweet and with a hint of rich, flavourful coffee, these delicious flapjack bites are hard to beat!
Prep time: 15 minutes
Baking time: 25 minutes
Serves: 20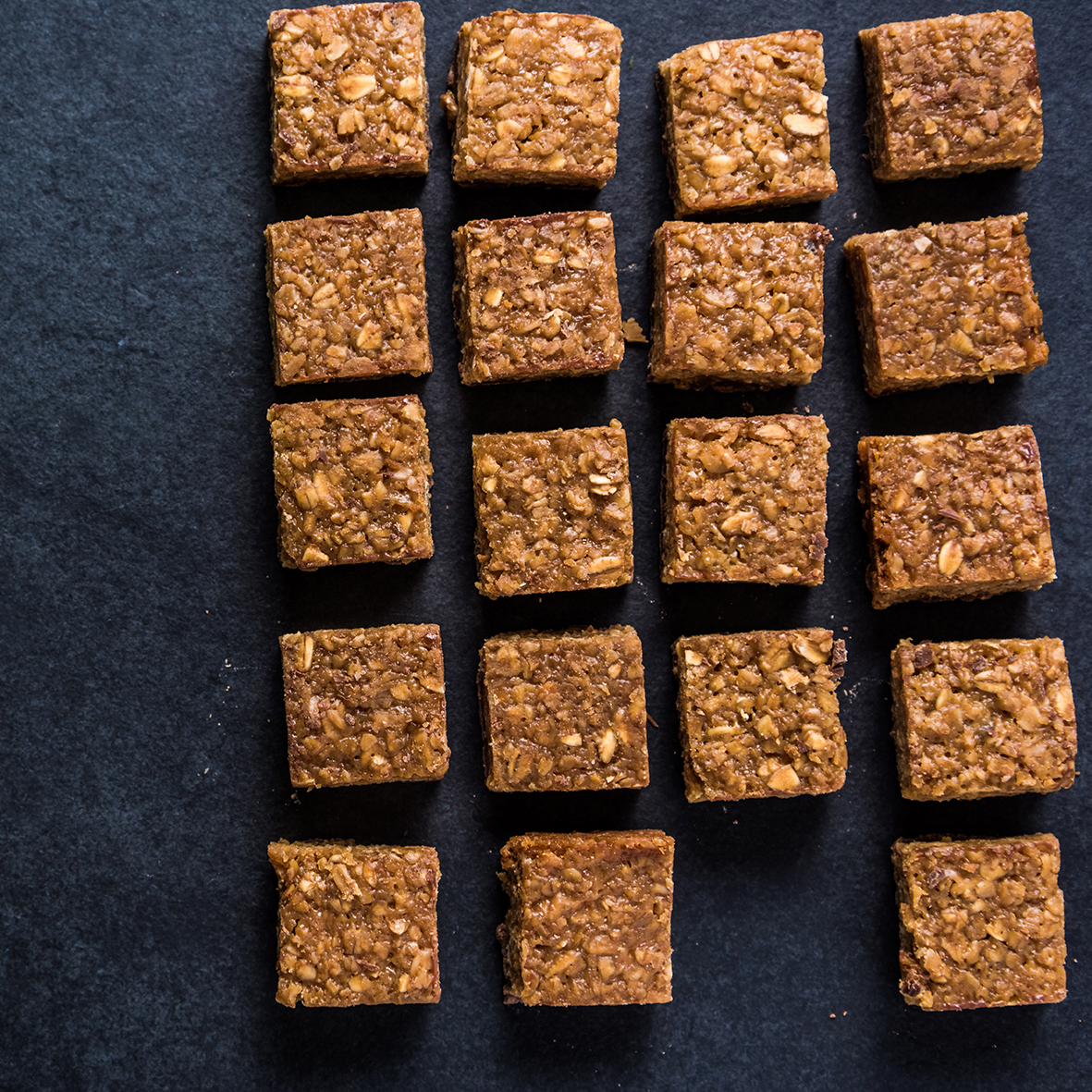 Ingredients:
180g unsalted butter
180g dark brown sugar
180g golden syrup
100ml Miles Ground Italian Espresso, made up in a cafetiere
375g rolled porridge oats
80g plain flour
100g chocolate chips
Method:
Line an 8 x 12inch, rectangular cake tin with baking paper and preheat the oven to 190˚c/gas mark 5.
In a small saucepan, melt the butter over a low heat. Add the sugar, syrup and coffee and stir, with a wooden spoon, until all of the ingredients have melted together and the sugar has completely dissolved.
Remove the pan from the heat and stir in the porridge oats, plain flour and chocolate chips until combined. Make sure the chocolate chips are evenly distributed throughout the mixture.
Pour the mixture into the lined tin, pressing it into the edges and corners, squashing it down. Bake in the oven for around 25 minutes.
Once cooked, leave the flapjack to cool slightly in the tin. Then turn it out on to a chopping board and cut it into 20 pieces.
We'd love to see photos of you enjoying a moment with Miles and trying out this recipe! Follow us on Facebook, Twitter and Instagram and share your pictures with the #momentswithMiles. Happy baking!
Share a moment with friends