WIN with Miles this Easter
Take part in our Willy Wonka style competition!
Buy our Easter gift set, find a winning ticket and claim your prize worth over £35!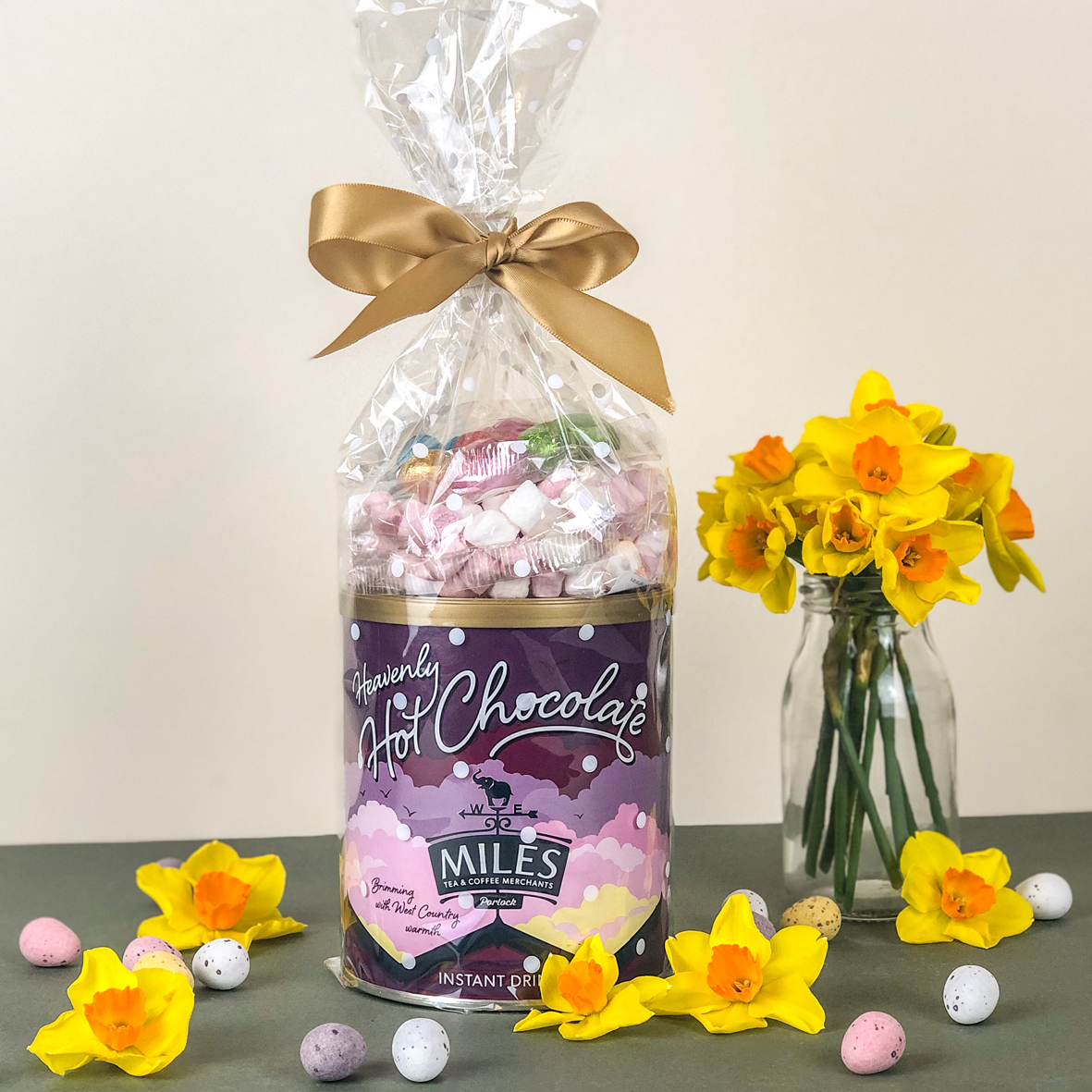 As famous as our tea and coffee, our Heavenly Hot Chocolate has been carefully crafted to represent the quality associated with Miles. Rich, luxurious and delicious, this is the perfect way to enjoy a sweet moment with Miles.
This Easter we have created a limited edition gift set featuring our Heavenly Hot Chocolate with a pack of mini marshmallows and a pack of mini chocolate Easter eggs. What more could you want to receive as an Easter gift? How about a recipe card and an exclusive discount code for your next online order (to top up on even more hot chocolate, tea, coffee or anything you fancy on our website!)? Not only that, but by buying one of our Limited Edition Hot Chocolate Easter Gift Sets immediately puts you in with a chance of finding a winning ticket.
Winning tickets are hidden underneath the lid of selected hot chocolate gift sets. If you find one, you win a fantastic prize, which includes a £25 One4All gift card and a selection of Miles goodies!
All tied up with a bow, this product is ready to give to someone for Easter. But we totally understand if you want to buy one for yourself to put yourself in with a chance of winning too!
Get your Heavenly Hot Chocolate Easter Gift Set before it's too late – they're going like hot cross buns!

Share a moment with friends