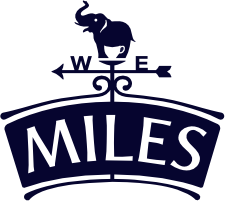 Coffee Swiss Roll
Impress your friends with this delicious bake…
This recipe is for the coffee lovers and one you'll use time and time again. Light, springy sponge filled with sweet coffee cream, this is an impressive looking bake. Serve with a pot of tea in the afternoon or as a dessert at a dinner party, followed by a cup of Miles Rich and Reviving Coffee.
Prep time: 45 minutes
Baking time: 15 minutes
Serves: 6-8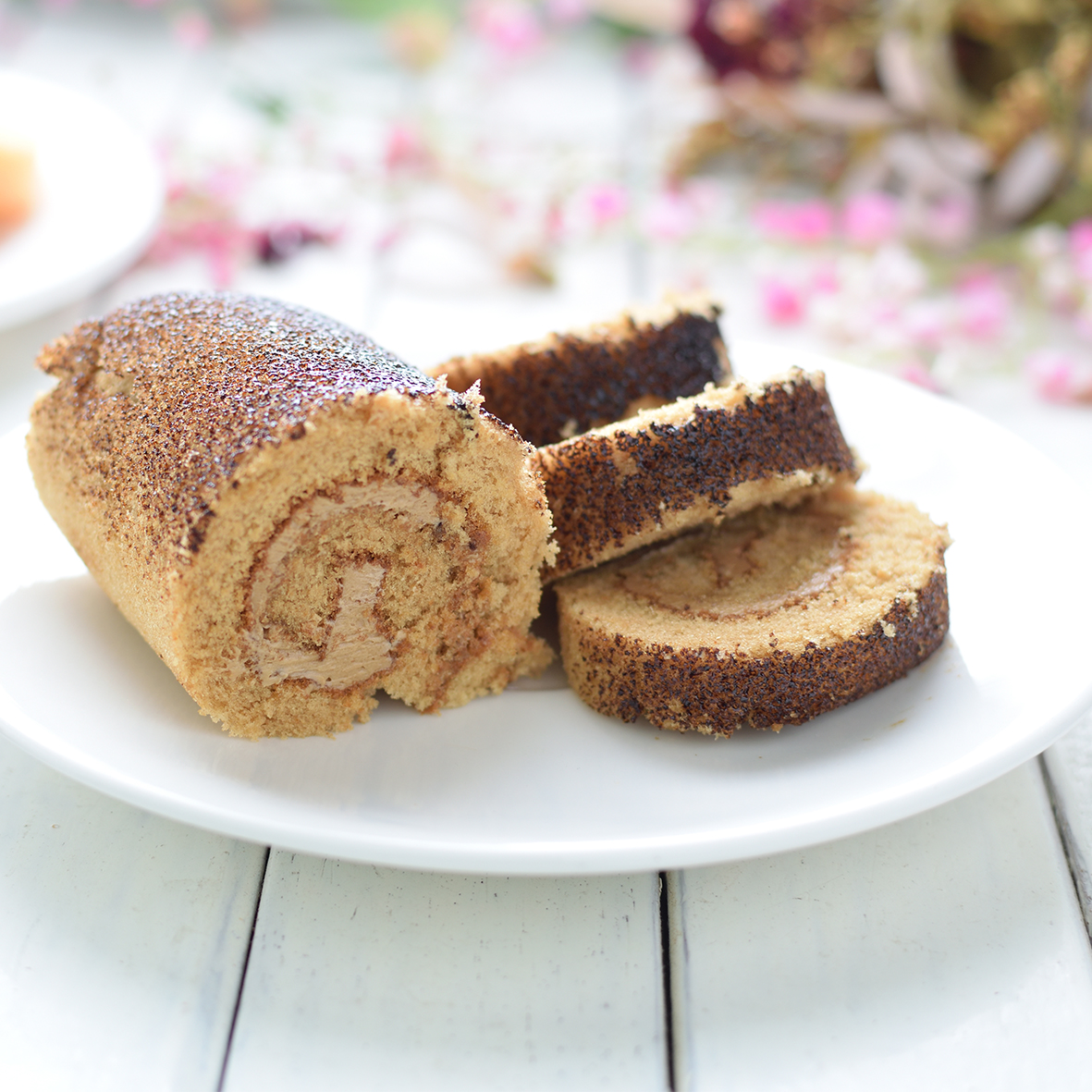 Ingredients:
For the sponge:
3 large eggs
2 tbsp Miles Italian Espresso Ground Coffee, made up in a cafetiere
85g caster sugar, plus extra for dusting
85g plain flour
1 tsp baking powder
For the filling:
250g mascarpone cheese
2 tbsp Miles Italian Espresso Ground Coffee, made up in a cafetiere
4 tbsp caster sugar
150ml double cream
1 tbsp Miles Heavenly Hot Chocolate, for dusting
Method:
Pre heat the oven to 190˚c/gas mark 5 and line a 32 x 23cm Swiss roll tin with baking parchment.
In a large bowl, beat the eggs, coffee and caster sugar together with an electric whisk until pale and thick.
Sift in the flour and baking powder a little at a time, gently folding into the mixture with a metal spoon as you go.
Tip the mixture into the lined tin and even out with the back of a spoon or spatula.
Bake in the oven for 12-15 minutes until the sponge has turned slightly golden.
Place a second sheet of baking parchment on the work surface and sprinkle with caster sugar. Once you have removed the sponge from the oven allow it to cool slightly so that you can handle it, then turn out the sponge onto the second piece of parchment.
While it is still warm, peel off the original piece of baking parchment. Using a sharp knife, score (but don't cut through) along one of the longer edges of the cake, around 2cm in. Starting at this edge, tightly roll the cake with the parchment inside the cake (you will have a swirl when you look at the end of the rolled cake). Leave the sponge to completely cool.
While the sponge is cooling, make the filling. Whisk the cream until it is thick, then mix in the coffee, mascarpone and sugar.
Carefully unroll the sponge, remove the parchment and cover the inside surface with the creamy filling. Roll the sponge back up.
Dust the top with hot chocolate powder and serve in slices.
We'd love to see photos of you enjoying a moment with Miles and trying out this recipe! Follow us on Facebook, Twitter and Instagram and share your pictures with the #momentswithMiles. Happy baking!
Share a moment with friends