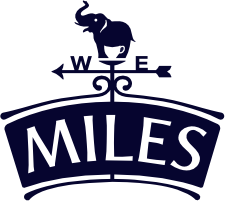 Pulled Pork with a Coffee Crust
Serve this dish up at any time of year and at any gathering – it is always a hit!
This recipe is easy to follow and it's also easy on the wallet, so you can serve your family a delicious dinner without spending a fortune. Melt in the mouth pulled pork coated in a coffee crust, which has a nutty, smoky deliciousness – what's not to love?
Prep time: 15 minutes, prep the pork the night before you plan to eat it.
Cooking time: 7 ½ - 8 hours
Serves: 6-8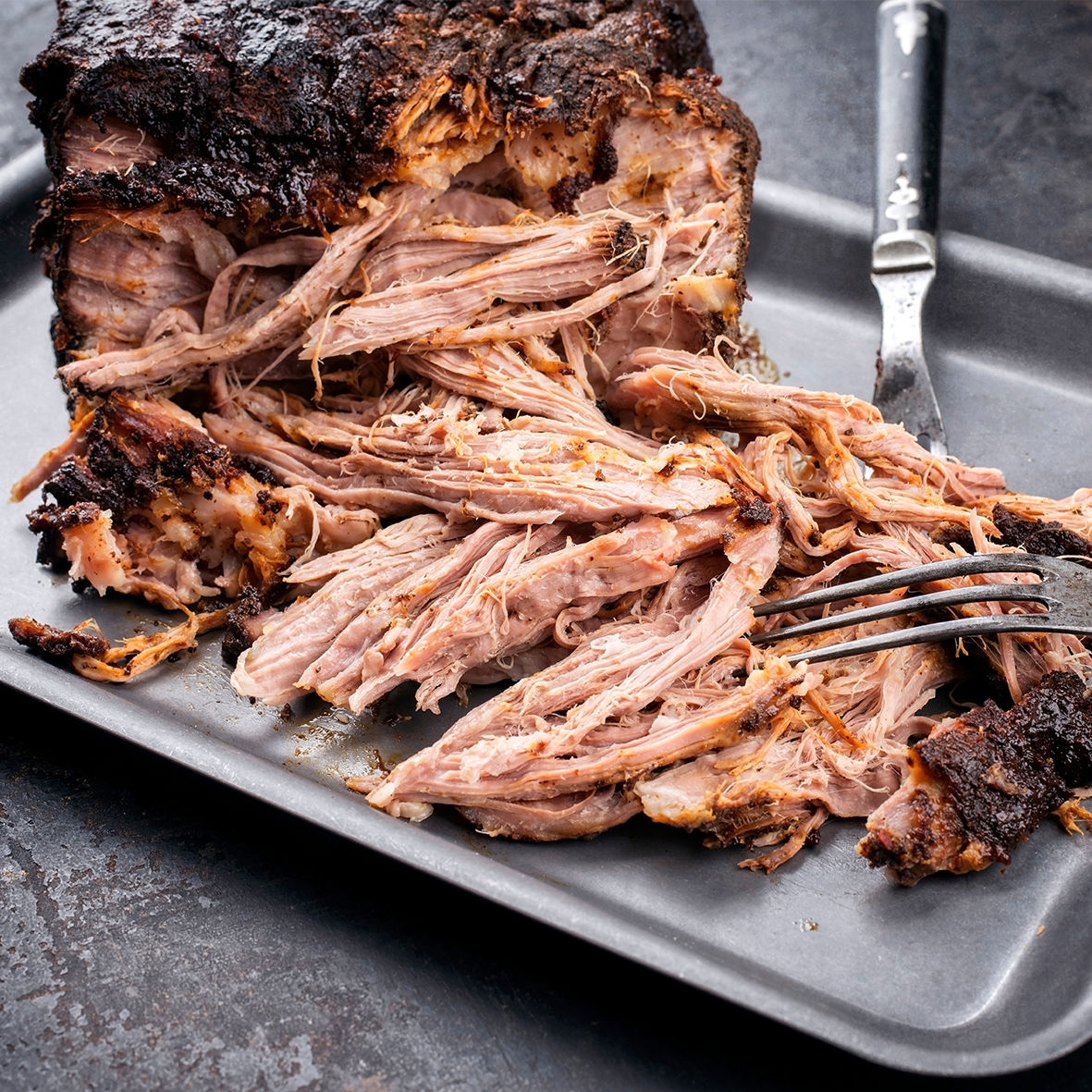 Ingredients:
2.5kg pork shoulder, bone in
Dijon mustard
3 tbsp Miles Cheerfully Colombian Ground Coffee
70g Demerara sugar
2 tsp salt
1 tsp smoked paprika3 tsp garlic powder|
1 tsp chilli flakes
1 tsp dried thyme
Pinch of ground black pepper
2 tbsp Worcestershire sauce
2 tbsp tomato ketchup3 tbsp cider vinegar
80g soft brown sugar
1 onion, very finely chopped
1 tbsp olive oil
1 tsbp redcurrant jelly
200ml water
Method:
Mix together the coffee, Demerara sugar, salt, paprika, garlic powder, chilli flakes, thyme and pepper in a small bowl to make a rub. Smear the pork with the mustard and then cover the meat with the rub, coating the meat and making a crust. Put the pork in the fridge to marinade over night.
The next morning, heat the oven to 200˚c/gas mark 6. Place the meat on a wire rack over a baking tray containing 450ml of water. After 30 minutes turn the heat down to 120˚c/gas mark ½ for the rest of the day, or about 7 hours, topping up the water as necessary and turning the meat a couple of times.
Remove the pork from the oven and allow the meat to rest for half an hour.
While the meat is resting make a sauce. Fry the onion in the olive oil until softened. Add the Worcestershire sauce, tomato ketchup, cider vinegar, brown sugar, redcurrant jelly and water to the pan. Skim the fat from the meat juices then pour the juices into the small pan. Bring to the boil, reduce the heat and allow to simmer for 20-25 minutes.
Using two forks, pull the pork apart leaving you with shredded meat. Stir half the sauce through the meat and let it soak in and coat the pork.
Serve with the remaining sauce, salad and baked, new potatoes or rice. Delicious!
We'd love to see photos of you enjoying a moment with Miles and trying out this recipe! Follow us on Facebook, Twitter and Instagram and share your pictures with the #momentswithMiles.
Share a moment with friends