Tasty Tiramisu
A super simple version of a classic dessert
A coffee lover's dream, this light and creamy dessert is simple to make and perfect for dinner parties as it can be prepared in advance.
Prep time: 10 minutes
Making time: 15 minutes (plus chilling time)
Serves: 8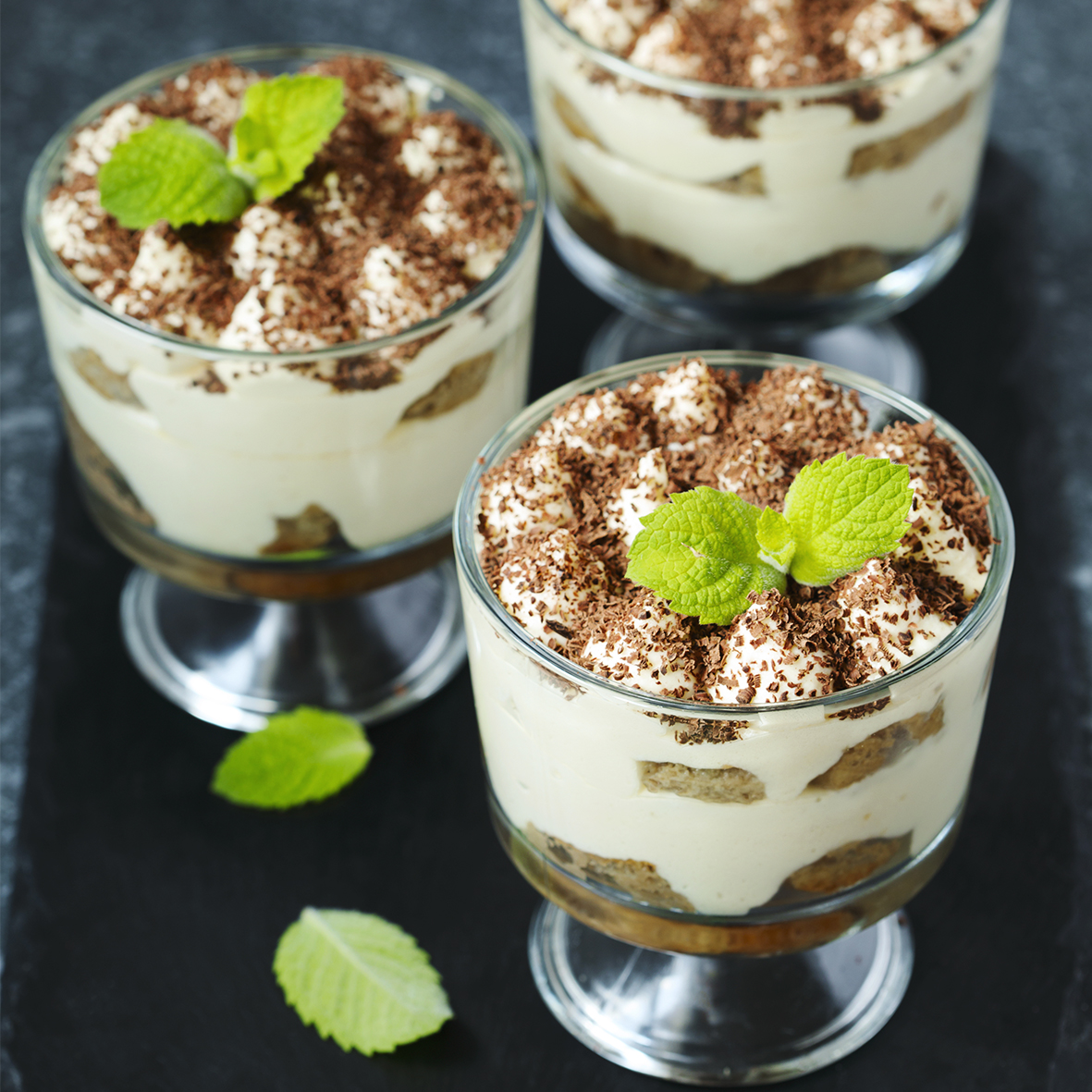 Ingredients:
500g mascarpone cheese
160g caster sugar
300ml Miles Espresso Ground Italian Espresso, made in a cafetiere
200g sponge fingers
200ml double cream
50g grated chocolate to garnish
Method:
In a large bowl, whisk together the mascarpone, sugar and four tablespoons of coffee until the mixture is smooth, light and all the sugar has dissolved.
Pour the remaining coffee into a bowl and dip the sponge fingers, a few at a time, into the coffee until they are lightly soaked but not sodden.
Divide half of the sponge fingers between eight glass dessert dishes, covering the bottom of each dish.
Evenly spread half the mascarpone mixture over the top of the sponge fingers to start to create layers.
Use the remaining sponge fingers to make the next layer, followed by the remaining mascarpone mixture.
Put the desserts in the fridge to chill for a few hours or overnight.
Whip the double cream, remove the desserts from the fridge, dollop the whipped cream on the top and sprinkle each dessert with grated chocolate. Serve immediately.
We'd love to see photos of you enjoying a moment with Miles and trying out this recipe! Follow us on Facebook, Twitter and Instagram and share your pictures with the #momentswithMiles.
Share a moment with friends