Christmas canapés and cocktails
Go all out at and host a sparkling Christmas party this holiday season
Here at Miles, we think that good food and delicious drinks usually result in a good party! And the month of December is pretty food focused. So, we've rounded up a list of delicious, festive inspired canapé ideas for you to serve at any Christmas parties you're hosting, all washed down with tea and coffee inspired cocktails…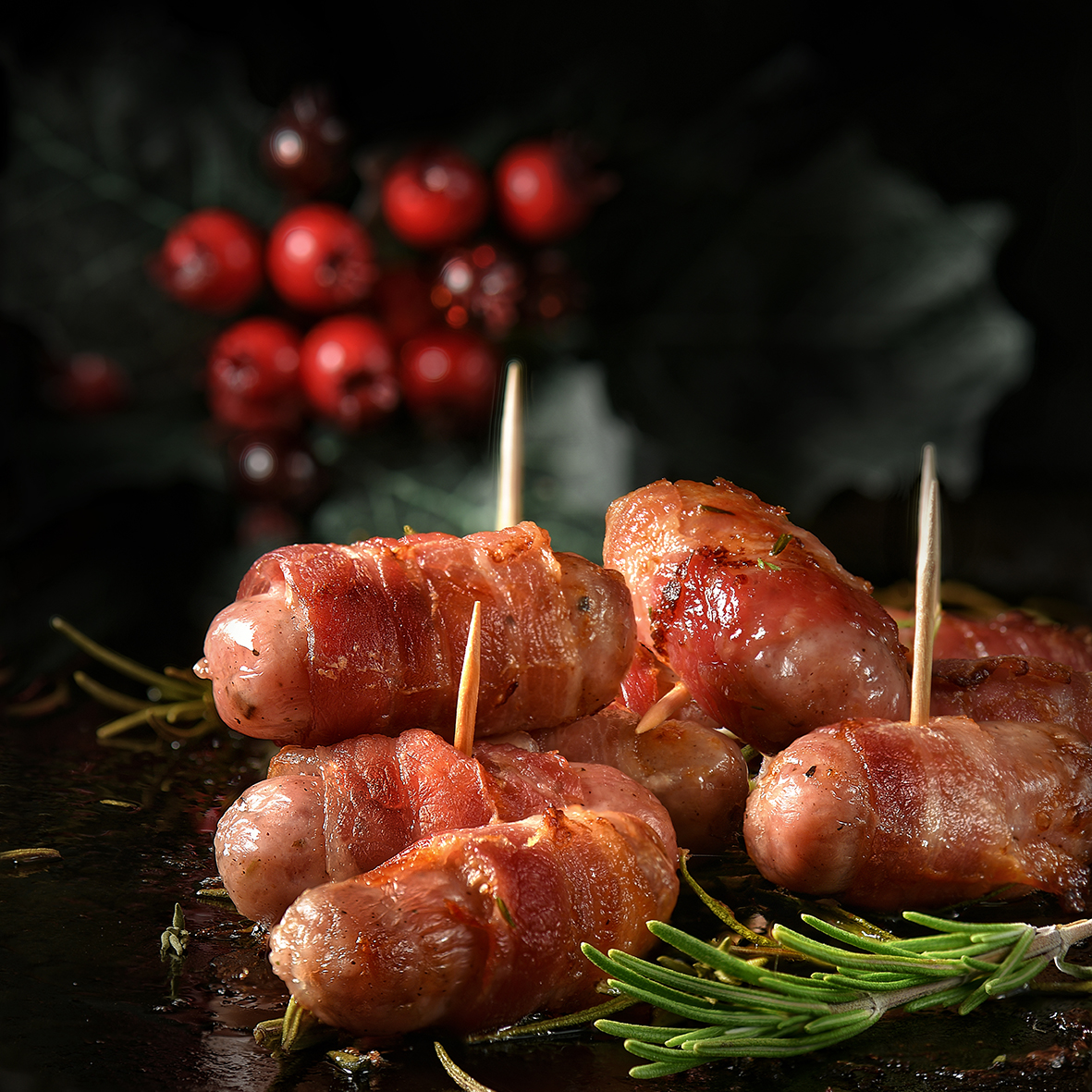 Canapés should be a bite-sized burst of flavour. Our favourite, festive canapés are simple to make and sure to delight and impress your guests.
Canapé Menu
Smoked salmon on potato rösti
For something different to the usual smoked salmon belinis, swap the belini for potato rösti. Make the rösti with grated potato, eggs and flour and fry until crisp. Top with sour cream, slices of smoked salmon and a sprinkle of dill.
Brie and Cranberry Parcels
Christmas and cheese go hand in hand. These cheesy parcels will be loved by all. Layer sheets of filo pastry, cut through the layers to create six squares. In the middle of each square place a chuck of brie and top it with a teaspoon of cranberry sauce. Fold the corners of each layer of pastry into the centre, scrunch the excess pastry together on the top, glaze with beaten egg and bake in the oven.
Pigs in Blankets
No Christmas menu is complete without pigs in blankets. Wrap your chipolata sausages in strips of smoked bacon, brush a little honey over the sausages and cook in the oven until the bacon is crispy and the sausage is sticky.
Creamy Garlic Mushroom Crostini
Creamy and comforting, these crostini are full of flavour and super simple. Fry the mushrooms in garlic before adding mustard and double cream. Once the cream has thickened spoon it on top of crostini and sprinkle with parsley.
Turkey and Stuffing Arancini Balls
Make a risotto using cooked turkey, leeks, sage, Parmesan and Arborio risotto rice. Once the rice has cooled mould it into bite sized balls. Roll the balls flour, then beaten egg and finally in breadcrumbs mixed with onion powder and dried sage. Deep fry in vegetable oil until golden and crispy.
Fig and Goat Cheese Puffs
Create small circular disks of puff pastry and bake until golden. Top each disk with a wedge of fig and crumble goat's cheese over the top. Drizzle with balsamic vinegar and serve cold.
Beef Yorkshire Puddings
Make your Yorkshire puddings in a mini muffin tray. Once cooked, top them with a dollop of horseradish cream and thinly sliced cooked fillet of beef. Garnish with flat leaf parsley and cracked black pepper.
Mini Mince Pies
Naturally, there should be mince pies at a Christmas party! Find our festive mince pie recipe here, use a mini muffin tin and adjust the quantities and timings accordingly.
Mini Orange Tart
A fragrant addition to stockings, oranges are the perfect fruit to use in a Christmas dessert. You can buy ready-made mini pastry cases to make these tarts quicker to prepare. Make an orange custard for the filling and top with whipped cream and a Satsuma wedge.
Black Forest Meringue
Bake bite-sized chocolate meringue fingers. Dip one end of the meringue in melted dark chocolate and leave to cool. Sandwich a layer of whipped cream and cherry compote between two meringue fingers and serve as soon as assembled – yum!
Salted Caramel Éclairs
Trickier to make, these mini desserts add a sweet, sophisticated touch. Once you've made the choux éclairs, pipe fresh cream into the middles and top with a rich salted caramel glaze.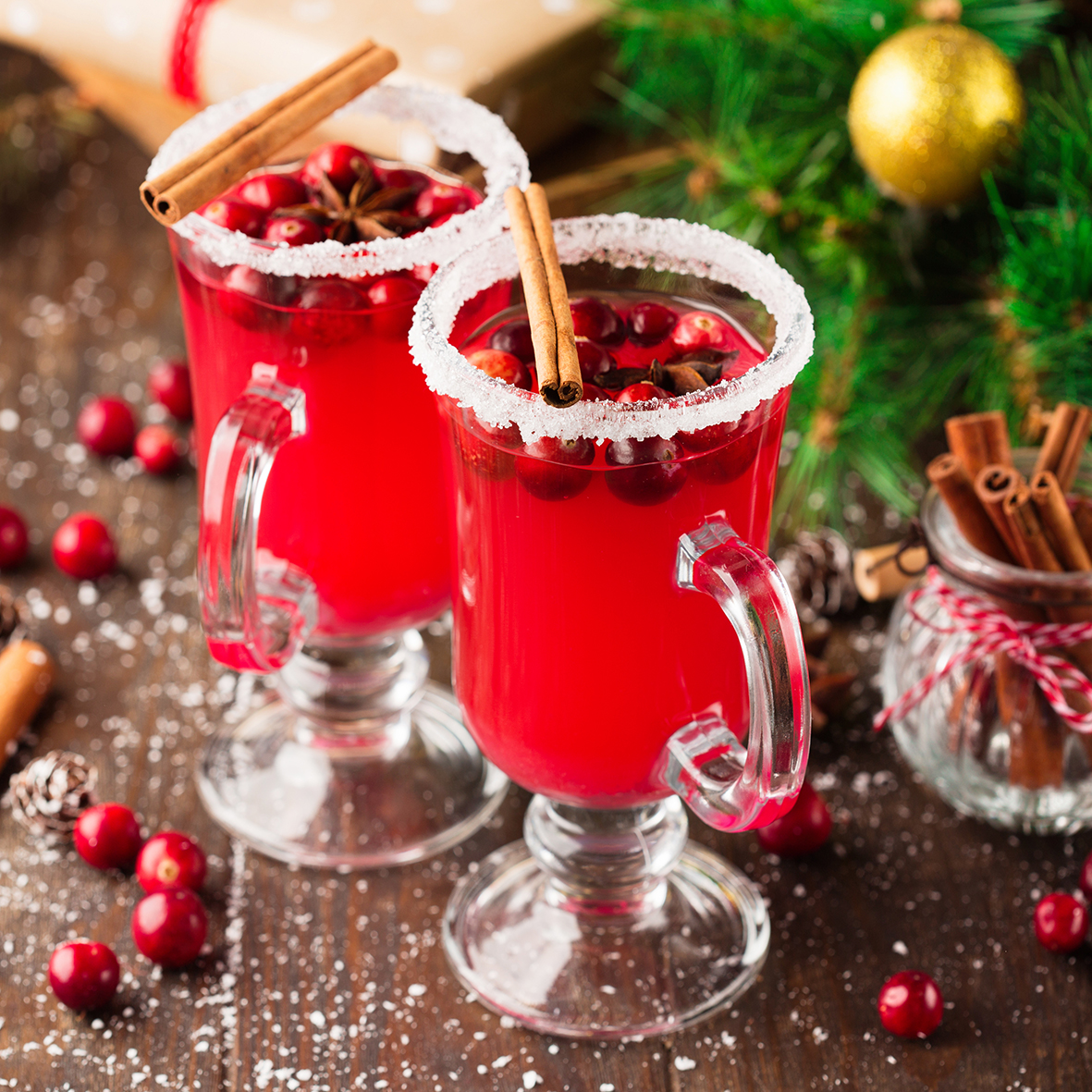 Cocktails, mocktails, tipples and toddies, celebrate the festive season with delicious drinks served in pretty glasses with festive garnishes – think cinnamon sticks, sugar rims and cranberries.
Cocktail Menu
Classic Mulled Wine
Make mulled wine using a bottle of red wine and spices, adding Miles Christmas Mulled Tea Kites to the saucepan, allowing all of the flavours to infuse with the wine.
Christmas Coffee Martini
Make a classic coffee martini using Miles Christmas Coffee Beans for a festive twist. Top your martini with two coffee beans.
Berry Berry Mocktail
Follow our recipe for Berry Berry Mocktails, but change the fruits to cranberries, redcurrants and blackcurrants for a festive twist. Dip the tip of your glass in a bowl of water and then sugar to coat the rim.
Chai Hot Toddy
Brew Miles Chai Tea in boiling water in one saucepan and boil milk, sugar, cinnamon and vanilla in a second saucepan. Once the milk is steaming pour it into the tea. Add spiced rum, stir in and ladle into glasses. Top with a dusting of cinnamon or a little grated nutmeg.
Long Island Iced Tea Mocktail
Quench your thirst with a tall drink, the recipe for our Long Island Mocktails make a refreshing option to sip with your canapé
We would love to hear about your Christmas parties and which canapés and cocktails you serve. Follow us on Facebook, Twitter and Instagram and share your pictures with the #MomentswithMiles.
Share a moment with friends