Earl Grey and Lemon Loaf Cake Recipe
The perfect accompaniment to your afternoon cup of tea
Fragrant Earl Grey and zesty lemon, it's a proven winning combination. Serve a slice of this homemade loaf cake to guests that have popped round for a visit, with a fresh pot of Miles Earl Grey tea or West Country Original tea. The only downside is they might ask for a second slice!
Prep time: 30 minutes
Cooking time: 45-50 minutes
Serves: 8-10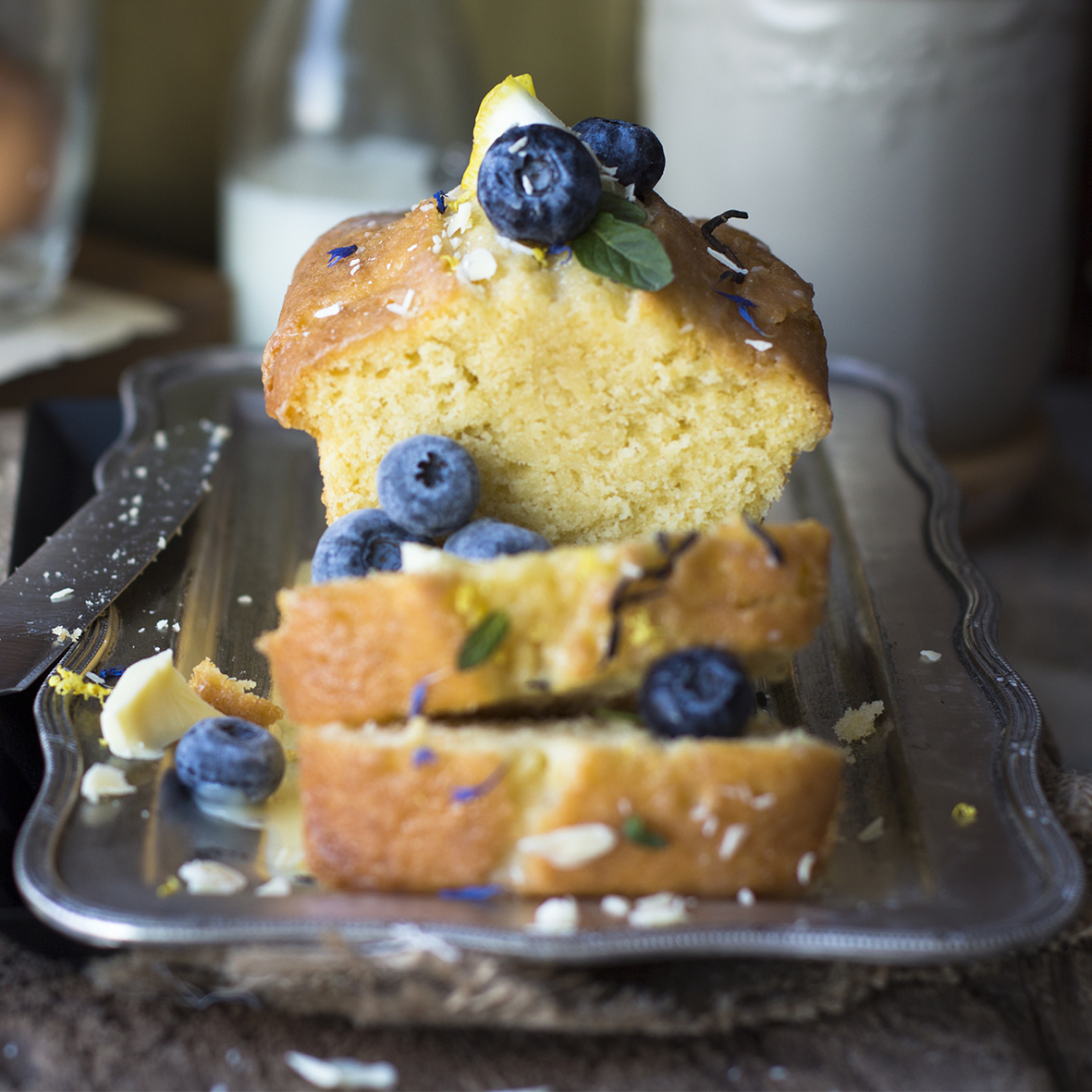 Ingredients:
For the cake:
200g salted butter
200g caster sugar
3 medium eggs
Zest of three lemons
5 Miles Earl Grey teabags
50 ml milk
225g self-raising flour
2 tbsp lemon curd
For the drizzle:
Juice of 2 lemons
85g granulated sugar
5 white sugar cubes, crushed
Handful of blueberries
Method:
Pre-heat the oven to 150˚c/ gas 3. Grease and line a 2lb loaf tin with baking parchment.
Heat the milk in a saucepan and add the tea bags. As the milk reaches boiling point, remove it from the heat and allow the tea to steep for 5 minutes.
Remove the teabags and leave the milk to cool.
In a large bowl, beat together the butter, sugar and lemon zest (keeping some back to decorate) until pale and fluffy.
Whisk the eggs and add them to the cooled milk.
Gradually add half of the eggs to the butter, a little at a time, beating with a wooden spoon to combine. Add a heaped spoonful of the flour to the mixture and fold in. Repeat for the remaining eggs.
Sieve in half of the flour and gently fold in with a metal spoon. Repeat for the rest of the flour.
Finally add the lemon curd, gently folding in until thoroughly combined. Be careful not to over mix and knock the air out of the cake batter.
Pour the cake batter into the loaf tin and bake in the middle of the oven for around 45 minutes, until it has a golden colour and has risen. To check if the cake is ready to come out of the oven, insert a clean knife into the middle of the cake. If it comes out clean the cake is cooked.
Leave the cake to cool on a wire rack and make the drizzle.
In a small bowl, mix the lemon juice with the granulated sugar and sugar cubes.
Use a cocktail stick or a skewer to make small holes in the top of the cake and spoon over the lemon sugar. Allow the liquid to soak in for 10 minutes before serving.
Decorate with the remaining lemon zest, blueberries and wedges of lemon.
Serve with a freshly brewed cup of Miles Earl Grey Tea and relax!
We'd love to see photos of you enjoying a moment with Miles and trying out this recipe! Follow us on Facebook, Twitter and Instagram and share your pictures with the #momentswithMiles. Happy baking! ☕
Share a moment with friends