The ultimate Coffee Milkshake
This is one drink you definitely won't want to put down!
What makes a great milkshake? A thick texture? Rich flavour? Plenty of cream on top? We think it's a winning combination of all three ­– and this milkshake has it all, making it the ultimate coffee milkshake! So get topping up your glass in time for National Coffee Milkshake Day on the 26th July!
Prep time: 5 minutes
Making time: 5 minutes
Serves: Makes two milkshakes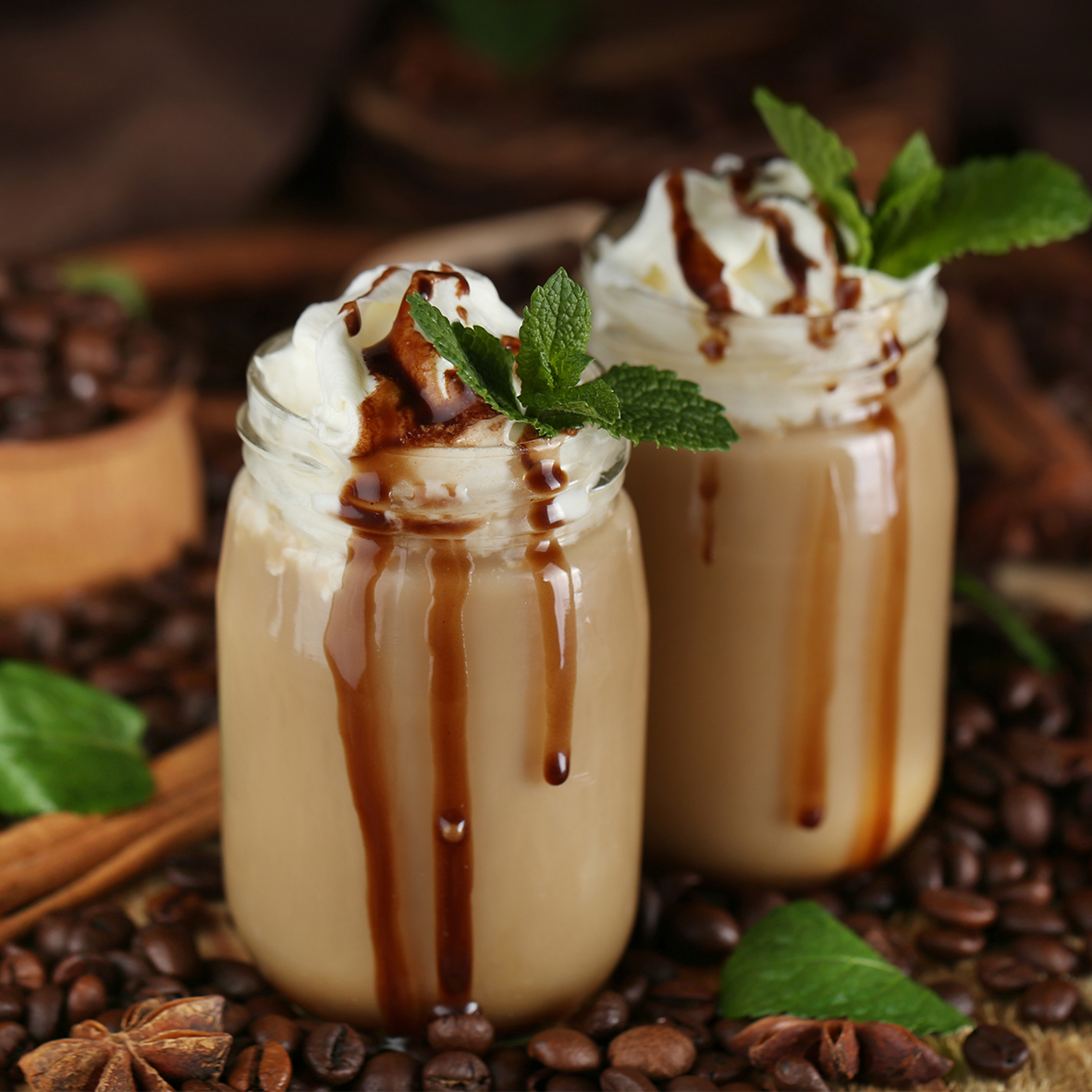 Ingredients:
400ml Miles Bright and Breezy ground coffee, made in a cafetiere
150ml semi-skimmed milk
4 scoops vanilla ice cream
2 tbsp chocolate syrup
150ml double cream
Sprinkle of grated chocolate (to decorate)
A couple of coffee beans (to decorate)
Method:
Whip the double cream until it is thick. Put the cream into a piping bag and pop it in the fridge while you make the milkshake.
Blend the brewed coffee, vanilla ice cream, milk and 1 tbsp of the chocolate syrup into a blender until smooth.
Drizzle the remaining chocolate syrup in the bottom of two glasses, letting it come up the sides. Then pour the liquid into two glasses
Pipe the cream on top, sprinkle the grated chocolate over the top and add a pretty straw. If you have some coffee beans place a couple on top to decorate.
Serve right away and enjoy!
We'd love to see photos of you enjoying a moment with Miles and trying out this recipe! Follow us on Facebook, Twitter and Instagram and share your pictures with the #momentswithMiles. Happy baking! ☕
Share a moment with friends