Berry Berry Tea Ice Lollies
Thirst quenching and refreshing, these fruity ice lollies are so simple to make, we have no doubt they'll become a freezer staple throughout the summer!
When the sun comes out there is nothing better that enjoying a cooling ice lolly. If you can't go without a cuppa either then combine the two and enjoy and iced tea ice lolly! You could make these lollies with any of our tea leaves, just swap out the fruits accordingly! But for us Berry Berry ice lollies are the most delicious!
Prep time: 15 minutes
Freezing time: 4 hours
Makes: 8 lollies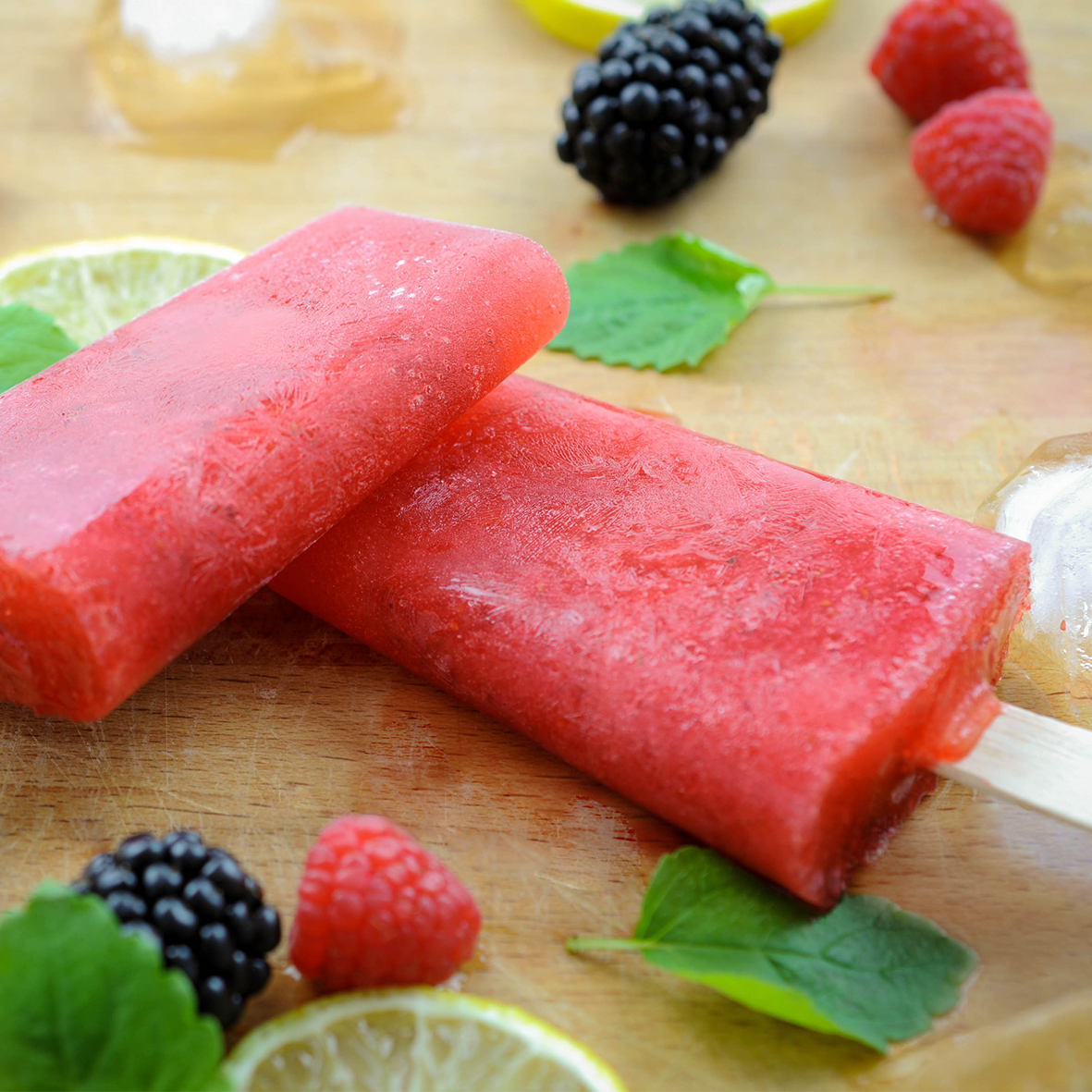 Ingredients:
4 Miles Berry Berry Tea Kites
75g raspberries
25g blackcurrants
1 tbsp maple syrup
Juice of 1 lime
You will also need ice lolly moulds and lolly sticks.
Method:
Put the raspberries, blackcurrants, maple syrup and Tea Kites into a bowl and pour 450ml boiling water over them.
Leave the ingredients to infuse and the tea to steep for 5 minutes. Do not leave the tea bags in the mixture for longer as the taste will turn bitter.
Remove the teabags and stir in the juice of one lime.
Leave to cool before blending the fruits down with a hand blender.
Pour the liquid into eight ice-lolly moulds and leave in the freezer for four hours or overnight.
We'd love to see photos of you enjoying a moment with Miles this summer! Follow us on Facebook, Twitter and Instagram and share pictures of you enjoying these ice lollies with the #momentswithMiles. Happy lolly making – and eating!
Share a moment with friends