English Afternoon Tea Scones
Can you call yourself British if you don't indulge in a cream tea every summer? But which goes on first cream or Jam?
It's an age old debate ­­­– along with how your correctly pronounce scone ­– but whether you top your scone with cream first followed by a dollop of jam or spread your jam first and finish the scone with cream, these scones are flavoured with tea and are sure to leave you wanting a second!
Prep Time: 25 minutes
Baking Time: 15 minutes
Serves: Makes 12 scones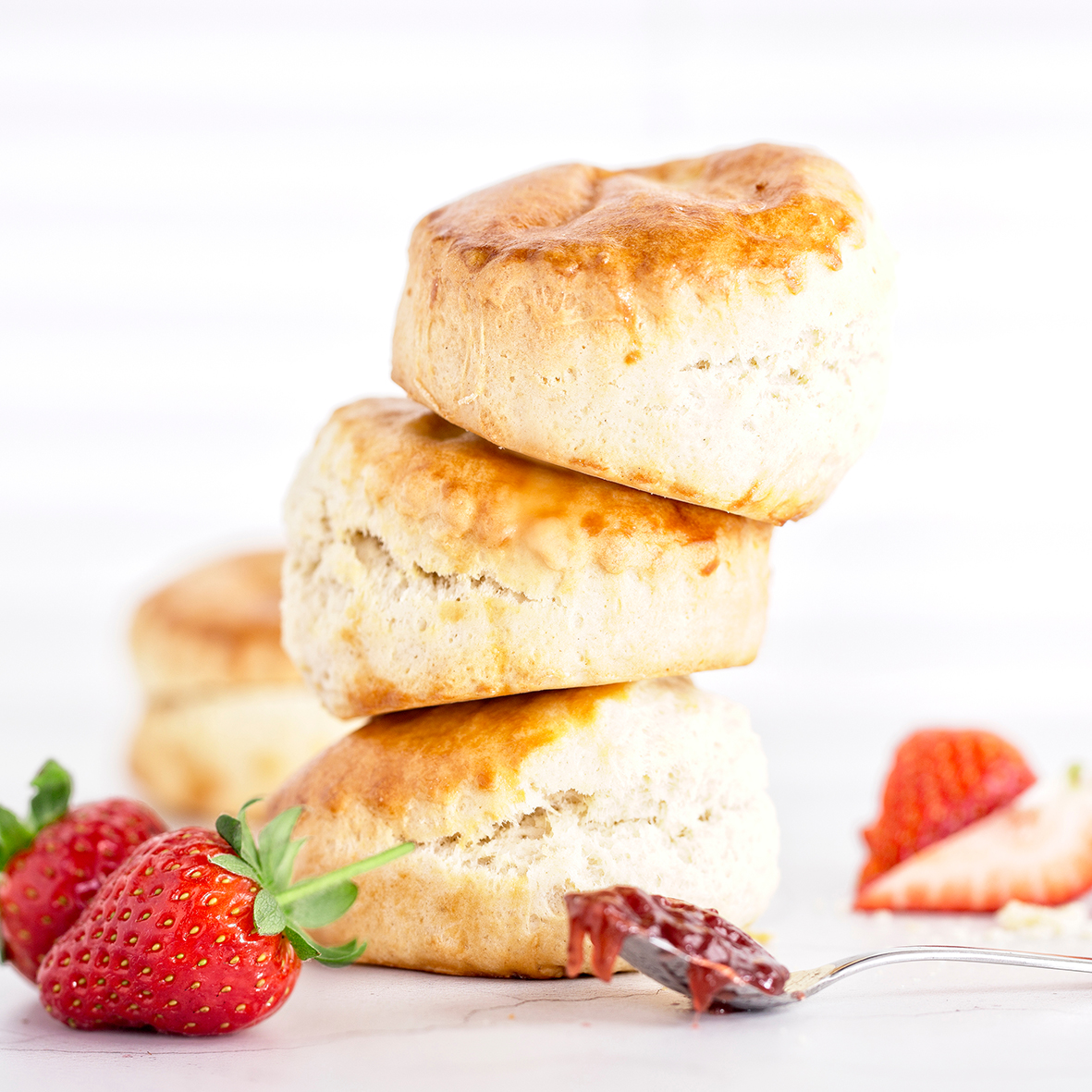 Ingredients:
450g Self-raising Flour
2 tsp Baking Powder
75g Unsalted Butter (room temperature)
50g Unrefined Golden Caster Sugar
2 Medium Eggs
225ml Whole Milk
4 West County Original Tea Bags
Strawberry Jam and Clotted Cream to serve
Method:
Preheat the oven to 220˚c/200˚c fan/gas mark 7.
Lightly grease two baking trays.
Place the flour and baking powder into a bowl, add the butter and rub together using your fingers until the mixture is crumbly. Then, still using your fingers, add the sugar.
Gently heat the milk in a saucepan over a medium heat. Add the tea bags before taking the pan off of the heat. Allow the flavour to infuse for 5 minutes before squeezing and removing. Leave the milk to cool.
Beat the eggs and add to the cooled milk.
Gradually add the milk mixture to the dry ingredients, (keeping back two tablespoons of the liquid for glazing later on) combining with your fingers until it forms a soft dough.
Turn the dough out onto a lightly floured surface and roll out with a rolling pin until 1-2cm thick. Stamp out circles in the dough using a fluted cutter to create your scones.
Place the scones on the baking tray and glaze the tops with the remaining milk mixture using a pastry brush.
Bake in the over for 10-15 minutes until golden.
Serve the scones with jam, clotted cream and a cup of Miles West Country Original tea or Miles Earl Grey.
We'd love to see photos of you enjoying a moment with Miles and trying out this recipe! Follow us on Facebook, Twitter and Instagram and share your pictures with the #momentswithMiles. Happy baking! ☕
Share a moment with friends