Long Island Ice Tea Mocktail
Jump feet first into summer with this thirst-quenching mocktail
Dreaming of sunny afternoons, unwinding horizontally on a cushioned sun lounger, looking out over a still blue pool with an ice-cold beverage in hand? Yeah, us too! While we might have to keep on dreaming about the pool for the time being, we can help with topping up your glass with a delicious mocktail. Take time out, kick back and relax with this refreshing, virgin long island ice tea – perfect to enjoy alongside a barbecue (have you tried out our Coffee Barbecue Sauce Recipe yet?) or poured into a flask to wash down a picnic with. You could even book a poolside holiday while you sip!
Prep time: 5 minutes (plus one hour cooling time)
Making time: 10 minutes
Serves: Makes 12 glasses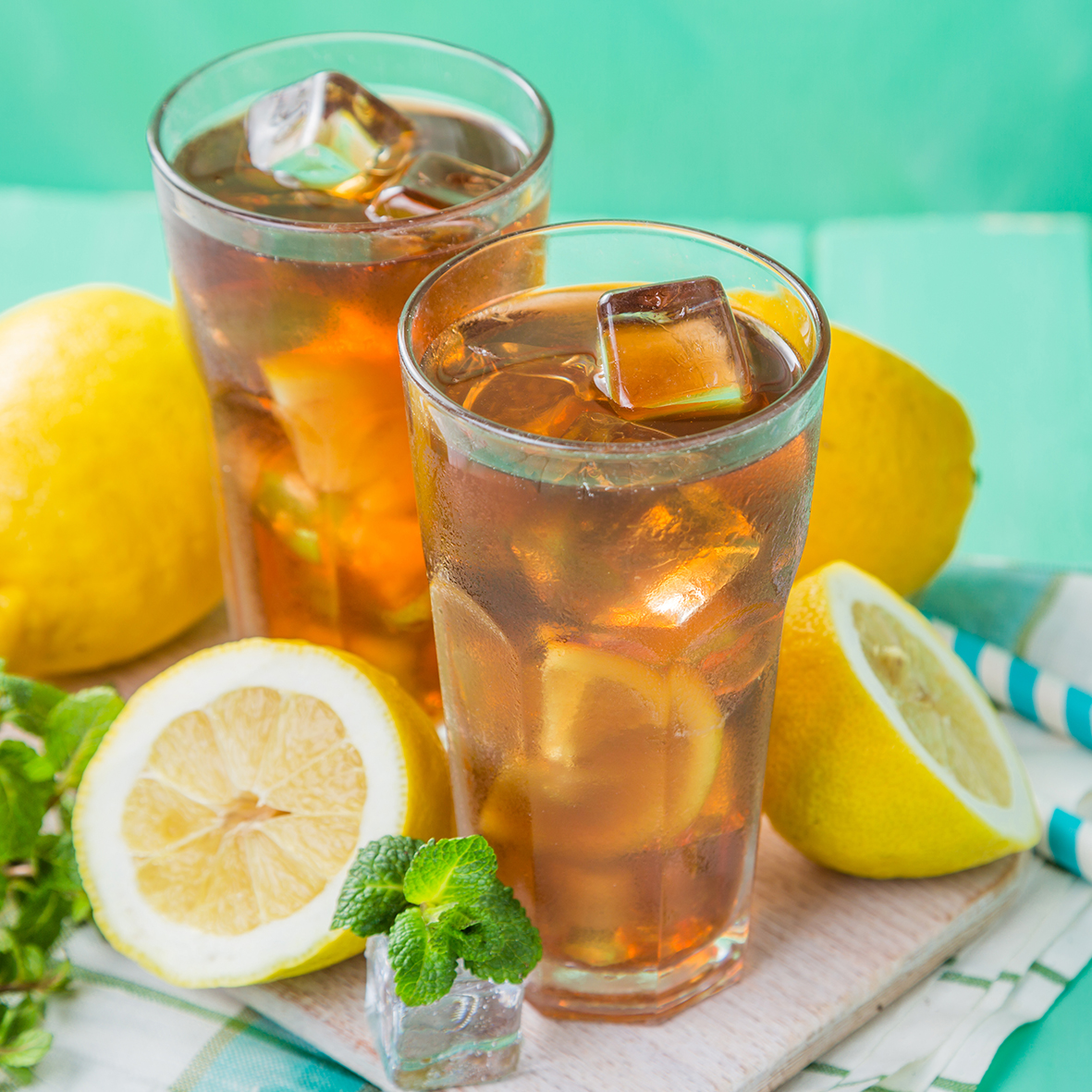 Ingredients:
12 teaspoons of Miles Redbush Loose Leaf Tea or Miles West Country Original Loose Leaf Tea (one teaspoon per glass)*
30ml apple cider vinegar
500ml ginger beer
Juice of one lime
Juice of one lemon
1 tsp sugar
100ml peach juice (optional)
Lemon and lime slices to garnish
Mint leaves to garnish
Ice cubes
Method:
Add the loose-leaf tea to a teapot and fill with boiling water.
Allow the tea to steep for 2-4 minutes.
Using a tea strainer, pour the tea into a large jug and allow to cool for one hour.
Add the apple cider vinegar, peach juice if using, juice of one lime, juice of one lemon and ginger bear to the jug and stir well.
Add the ice cubes.
Garnish the jug and 12 glasses with mint and slices of lemon and lime, pour and enjoy!
We'd love to see photos of you enjoying a moment with Miles and trying out this mocktail! Follow us on Facebook, Twitter and Instagram and share your pictures with the #momentswithMiles.
Share a moment with friends