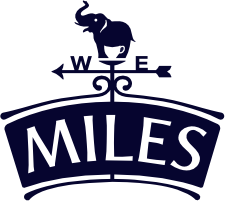 Coffee and Walnut Cake Recipe
Sweet, rich and luxurious, coffee cake is a firm favourite in the Miles office!
National coffee cake day falls in the first week of April, so what better reason to indulge in a homemade piece of coffee cake? This recipe is super easy, made using Miles Colombian Coffee, and is perfect for an afternoon treat.
Prep Time: 20 minutes
Cooking Time: 25-30 minutes
Serves: 8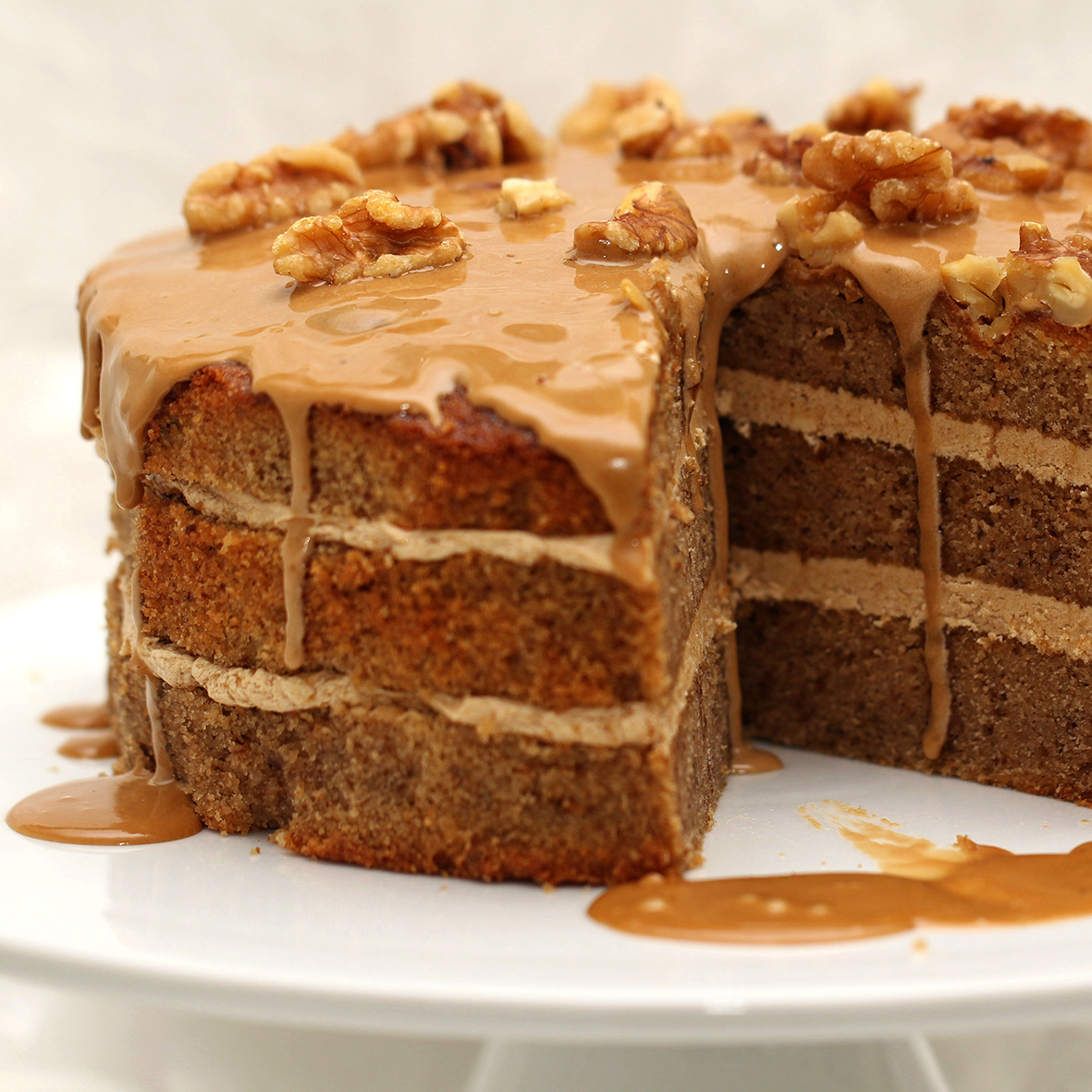 Ingredients:
For the sponge:
170g butter, softened
170g caster sugar
3 medium eggs
170g self raising flour
1½ tsp baking powder
3 tbsp Miles Colombian Ground Coffee, made in a cafetiere
For the buttercream:
100g butter, softened
225g icing sugar
2½ tbsp Miles Colombian Ground Coffee, made in a cafetiere
For the glace icing:
200g icing sugar
1½ tbsp Miles Colombian Ground Coffee, made in a cafetiere
Walnuts to decorate
Method:
Grease three 8" sandwich tins and preheat the oven to 180˚c/gas mark 4.
Make the coffee in a cafetiere, using2 tbsp Miles Colombian Ground Coffee and 300ml water
Add the softened butter and caster sugar to a large bowl and mix together until pale and fluffy.
Beat the eggs and pour into the butter mixture, a little at a time, mixing well.
Sift in half the flour and fold into the mixture using a metal spoon. Fold in the second half of the flour and the baking powder.
Gently fold 3 tbsp of the coffee into the mixture.
Divide the mixture equally between the three sandwich tins and cook for 30 minutes or until golden on the top and you can put a skewer into the centre and it comes out clean.
Remove the cakes from the tins and allow to cool on a wire rack.
While the cakes are cooling mix together the softened butter and icing sugar in a bowl until light and fluffy. Add the coffee and whisk in.
Once the cakes are cooled spread the buttercream in between each layer as you stack the sponges.
Whisk together the remaining icing sugar and coffee to make the glace icing.
Cover the top of the cake with the coffee glace icing to decorate, finishing with walnuts on the top.
Enjoy with a hot cup of freshly made Miles coffee – delish
We'd love to see photos of you enjoying a moment with Miles and trying out this recipe! Follow us on Facebook, Twitter and Instagram and share your pictures with the #momentswithMiles. Happy baking! ☕
Share a moment with friends