12 ways to a happier you
Laugh in the face of Blue Monday and make 2019 the year you win at happiness
January – chapter one of 12 – a fresh start. A chance to make a few changes, accomplish new challenges, set new goals or take time to think about how you can get the most out of your life. But all of that is much easier said than done, so we've put together a guide to a happier, healthier you…
Clear the chaos
The start of the year is a great time for a clear out. Old books, clothes, receipts and toys, a weekend spent de-cluttering can work wonders toward making you feel calm and positive. As the old adage goes, a tidy house equals a tidy mind.

Made a list? Check.
Lists are great. You can clear your mind of all the things you need to remember, while knowing there's no danger of forgetting. But rather than making one never-ending to-do list, break down the things you need to do into days or even times, so that your tasks feel more manageable.
Excuse Me?
You've been invited to an event and for whatever reasons you just can't face it –we've all been there. Whether you aren't feeling particularly social or your diary is all booked up, learn to just say no. A simple 'unfortunately, I can't make it' should suffice, so ditch the reels of excuses and feelings of guilt that can come with feeling like your letting people down. This is the year to think of number one first.
Find Extra Minutes
Think about how you spend your time. Maybe you know that you aren't doing things as efficiently as you could be? Assess your daily routine and where you could claw back a few minutes – whether that's clocking out of work on time, turning the TV off for an hour or wasting less time wandering the aisles of the supermarket because you forgot your shopping list. Become more organised and more efficient and you will soon clock up time that you can spend doing something you really enjoy.
Make a move
If you're in a negative mind-set and feeling lethargic, heading out to exercise is possibly one of the last things you want to do. But exercise releases endorphins, the happy hormone. As little as half an hour of exercise (cycling, a walk around the local park or even dancing in the kitchen) can put you in a better frame of mind.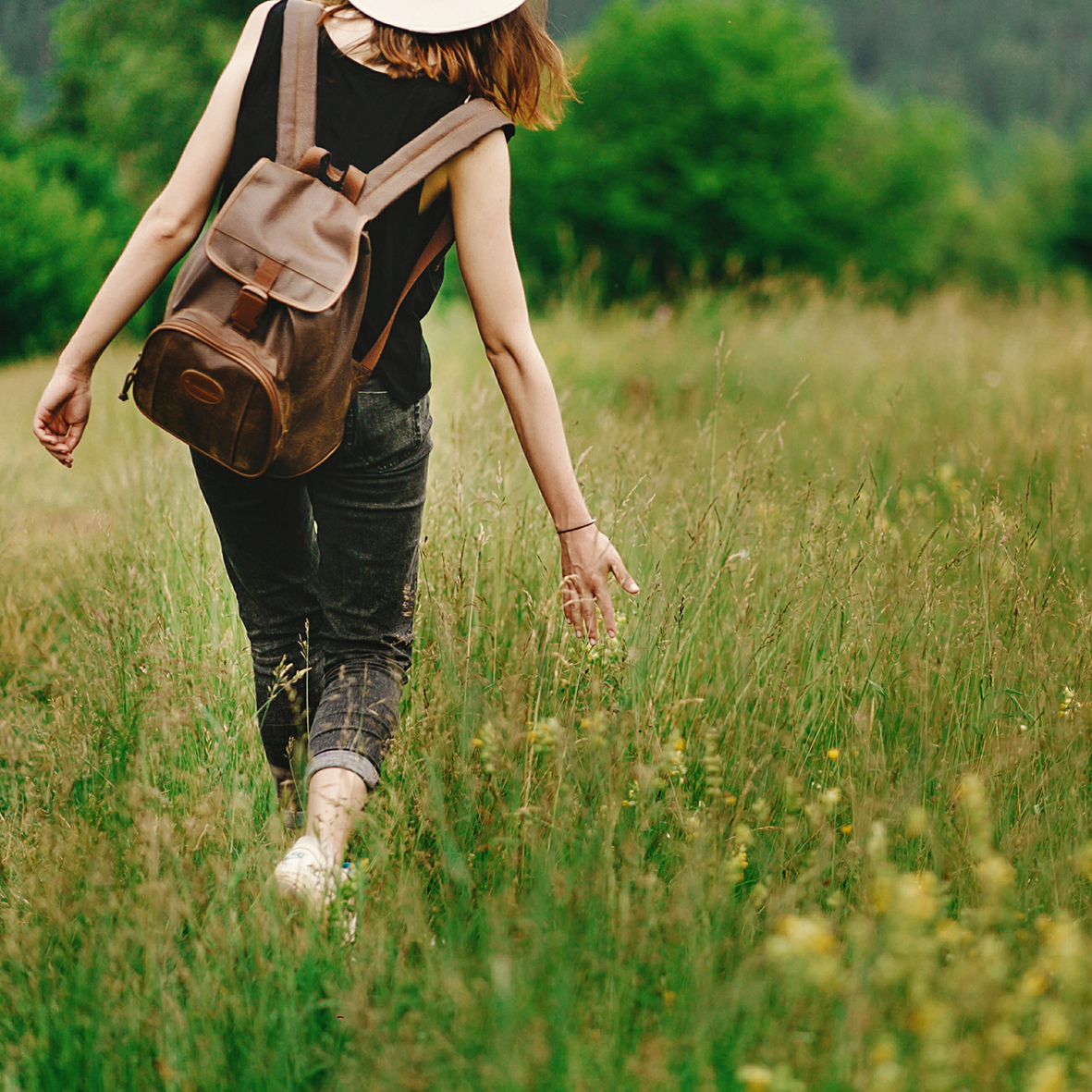 Snooze the social
Take a look at how long you are spending glued to social media. Studies are suggesting that spending longer than two hours a day on social media could be having an adverse effect on your mood, with links between over-consumption of social media and higher reports of anxiety and depression. Limit they time you spend flicking through news feeds and pick up with your friends over a coffee instead.
Ditch the self-doubt
Change your perspective to diminish negative feelings. When you are being hard on yourself, ask yourself if you would be so hard on a friend in a similar situation, or would you be kinder to them? More understanding? If the answer is yes, then lighten up a bit and be kinder to yourself, too.
Time Out
Sometimes there really is nothing better than sitting down with a hot cup of tea and taking 10 minuets out of a hectic day. And there is a tea blend for everyone, from the classic Miles West Country Original to a fruity Lemon and Mango blend or a fragrant Jasmine Tea.
Get your beauty sleep
Getting your eight hours a night in not only diminishes the bags under your eyes, it makes you feel more positive, too. Not getting enough zzz's can leave you feeling sluggish and craving sugar. You are more likely to make rash decisions and your attention span will greatly de-crease. Unwind with a cup of Lavender, Limeflower and Rose Tea, hit the sheets early and wake up refreshed.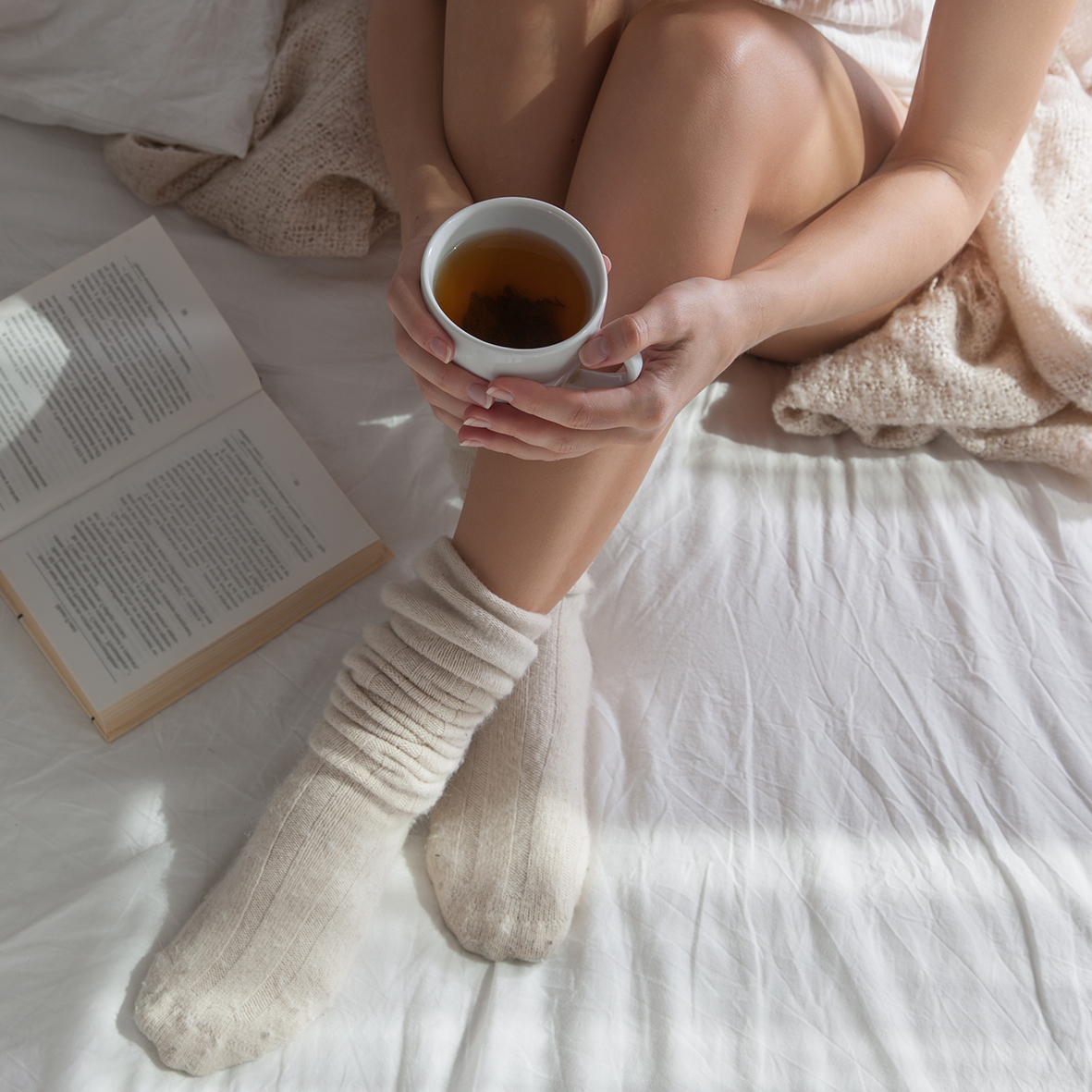 Take the wobble out of worry
Most people worry about something but if you are feeling uneasy about lots of things, it's time to tackle them one problem at a time. Constantly worrying is actually just the primitive part of the brain reminding you that you haven't dealt with a situation yet, so as not to forget. But when it's about whether you upset your boss this morning because you forgot they don't take sugar in their tea, we do not need the unnecessary stress. Try instead, when a negative thought pop into your mind, to address it then and there. A simple, "oh dear I am so scatty this morning", would brush the feeling of embarrassment aside and once the situation is dealt with, your brain will stop reminding you about it. We know it isn't always that easy. If you can't address the issue, write it down and come back to it when you need to.
Eat Well
Eating healthily can seem time consuming. Healthier meals often involve lots of prepping and chopping. If you are making meals from scratch, get into the habit make enough to be able to freeze some. Then on a day when you really can't be bothered to take ages cooking, or get home late, you have a healthy meal already prepared for you. Why not try this Ochazuke recipe – its healthy, delish and only takes 10 minutes to make.
Eating well means drinking well too. Start your day with a powerful blend of Miles Super Green, Matcha and Turmeric Tea. Packed with antioxidants, this is a dink your body will thank you for. When it comes to the end of the day lots of people like to wind down with a glass of wine. Alcohol piles on the pounds, though, due to its high sugar content. Ditch the alcohol in favour of fruity mocktails, why not try our Berry Berry Mocktail?
Banish boredom
If you are feeling bored, it's time to set yourself a new challenge. This could be a work challenge or a hobby. Doing something purely for your enjoyment has a great affect on your mood. Whether you decide to take part in a sport, drawing or join a book club. If you really enjoyed something years ago and why not pick it back up again? Whatever it is, enjoy taking time out and focusing on something for yourself.
We'd love to see photos of you enjoying a moment with Miles throughout the year, whether that's with a friend, out in the great outdoors or creating a new recipe! Follow us on Facebook, Twitterand Instagramand share your pictures with the #momentswithMiles. ☕
Share a moment with friends