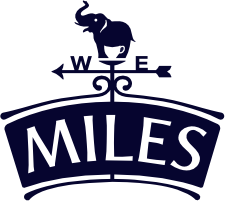 Mocha Mud Pie Recipe
The classic pairing of chocolate and coffee, we know this indulgent dessert will be a hit in your home
If you've been following our social media feed, you will have seen that it was National Chocolate Cake Day last week. We obligingly enjoyed a rather large slice of chocolate cake, washed down with Miles Bright & Breezy coffee – which got us thinking about the delicious combination of chocolate and coffee and inspired us to make this scrumptious mocha mud pie…
Prep Time: 45 minutes (including chilling and cooling time)
Making Time: 35 minutes
Serves: 10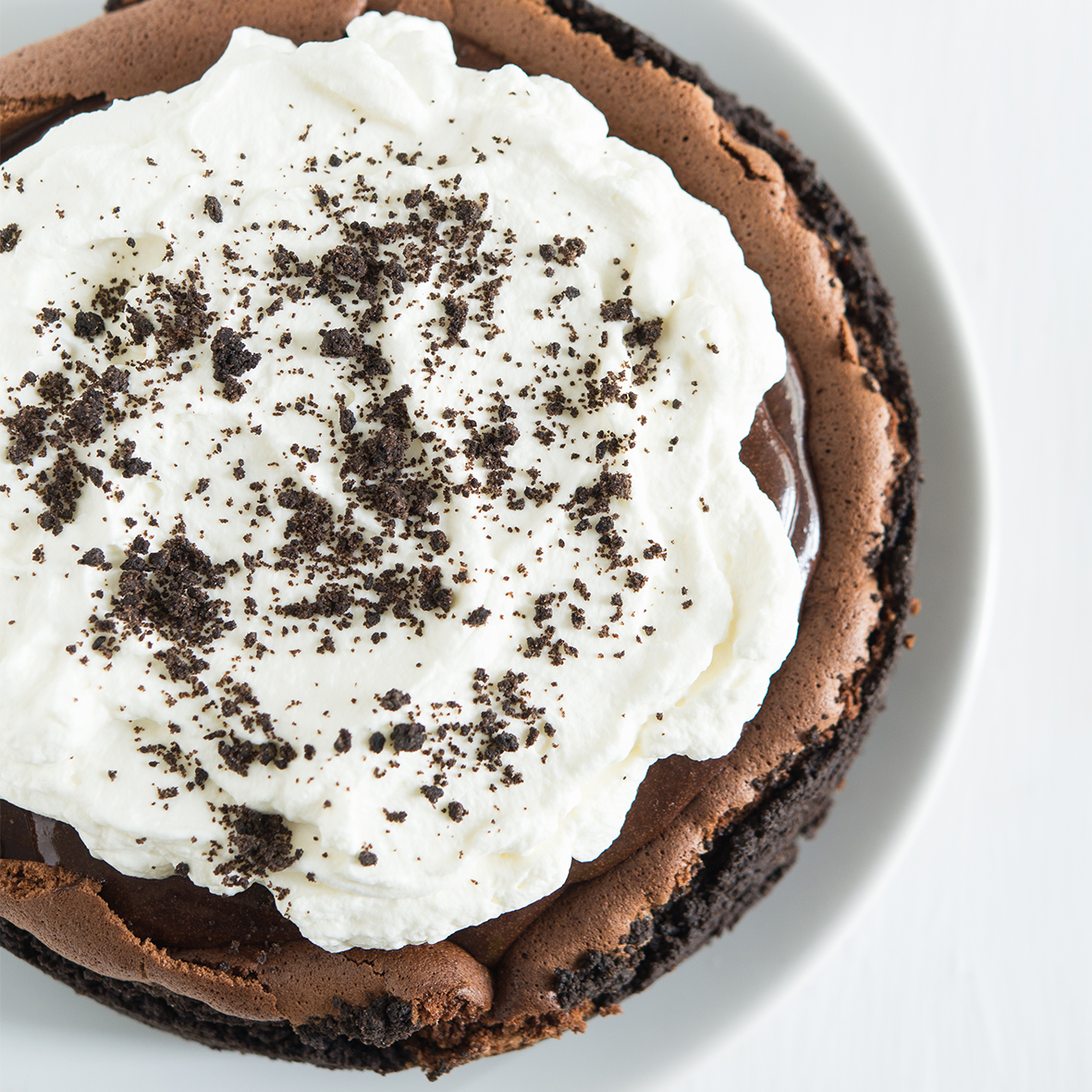 Ingredients:
For the base:
300g finely crushed Oreos
85g unsalted butter
For the filling:
175g finely chopped dark chocolate
60g unsalted butter
3 tbsp water
240ml whipping cream
½ tsp vanilla extract
pinch of salt
3 large egg yolks
4 tbsp caster sugar
For the topping:
230ml double cream
1 tbsp caster sugar
Grated chocolate
Method:
Grease a 9-inch pie dish, the dish will need to be around 2 inches deep.
Melt the 85g unsalted butter and combine with the finely crushed Oreos in a large bowl.
Spread the mixture evenly into the pie dish, smoothing out and pressing into the bottom and sides to form an even base.
Chill for 45 minutes, until the base is firm.
While the base is chilling, add Miles Ground Italian Espresso and boiling water to a cafetiere. Leave to stand for 5 minutes before pushing the plunger down.
Melt the finely chopped dark chocolate and 60g unsalted butter in a heatproof bowl over a saucepan of simmering water (making sure it does not touch the water). Pour in the coffee and, once combined, leave too cool.
Beat the whipping cream, 2 tbsp caster sugar, vanilla extract and pinch of salt in a bowl until the mixture forms stiff peaks. Leave to chill.
Whisk the egg yolks and 2 tbsp caster sugar in a separate heatproof bowl.
Place the bowl of whisked eggs over a pan of simmering water (making sure it does not touch the water). Whisk the mixture vigorously for 3 minutes, until it turns pale and almost triples in volume. Remove from the heat and leave to cool for 1-2 minutes, then add it to the melted, cooled, chocolate mixture and combine well.
Gradually fold the chilled cream mixture into the chocolate, egg mixture, until it is evenly incorporated and no streaks remain.
Pour the filling over the biscuit base and cover with cling film. Chill for 2-3 hours, until set.
For the topping beat the double cream with 1 tbsp caster sugar in a large bowl to form stiff peaks.
Spread the cream over the pie and sprinkle with grated chocolate to serve.
Store the pie covered in the fridge for up to two days – if it lasts that long!
We'd love to see photos of you enjoying a moment with Miles and trying out this recipe! Follow us on Facebook, Twitter and Instagram and share your pictures with the #MomentswithMiles. Happy baking!
Share a moment with friends