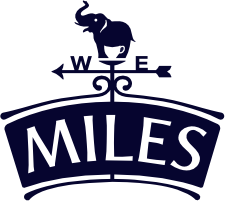 Quince Fruit and Earl Grey Jelly Recipe
If you're holding a gathering impress your guests with this traditional recipe, with a tea-rific twist, that makes the perfect accompaniment to cheese
Naturally high in pectin, quince is the perfect fruit to make a jelly with, as you do not need to add any other ingredients to make the jelly set. Similar in appearance to apples and pears, this seemingly ordinary fruit makes an elegant clear jelly. The addition of the Earl Grey gives the jelly a delicate floral twist.
Prep Time: 30 minutes
Making Time: Around 6 hours (including cooling, chilling and straining)
Serves: Makes 4 jars of jelly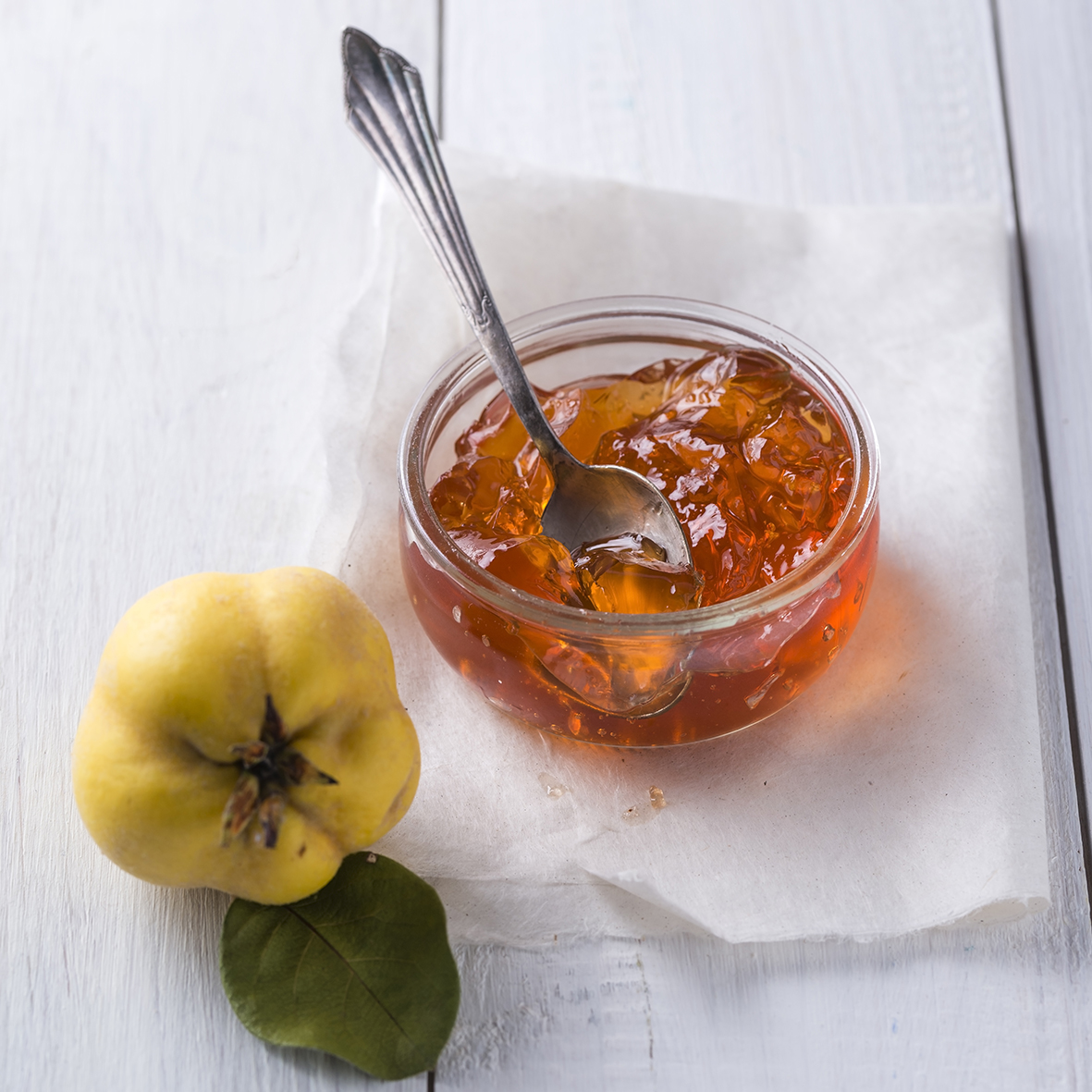 Ingredients:
800g Quince
800g Slows
700g Granulated Sugar­­
1 Litre Water
1 tbsp Lemon Juice
Method
Wash and roughly chop the quince. You do not need to peel or core the fruit, as this is where most of the pectin lives – the natural gelling agent that is essential for making jams and jellies.
Add the chopped quince and the berries to your stockpot and pour over the water. Bring to a simmer and add the Earl Grey Teabags to the mixture. Cook for 45 minutes to an hour, or until the fruit is very soft and pulpy.
Remove the teabags and mash the fruit.
Carefully fill a jelly bag or muslin cloth with the stewed fruit and leave to strain for 3 to 4 hours or overnight, with a large bowl underneath to catch the juice. Don't be tempted to squeeze the bag, as this will cause your jelly to be cloudy.
In the morning measure the amount of juice you have collected and for every 600ml of juice measure out 450g of sugar.
Put the juice in a large saucepan and bring to the boil. Add the lemon juice and sugar, stirring to dissolve.
Bring the mixture up to a rapid boil (this will take around 15 minutes). Refrain from stirring the mixture. You are aiming to reach the setting point – this can be tested with a temperature probe. The liquid needs to reach around 105˚c to be certain of the set.
Once the temperature is reached, skim off the scum and carefully pour the jelly into warm, sterilised jars and seal. Store in a cool dry place.
Serve with a cheese board or as an accompaniment to a ploughman's.
We'd love to see photos of you enjoying a moment with Miles and trying out this recipe! Follow us on Facebook, Twitter and Instagram and share your pictures with the #momentswithMiles. Happy baking!
Share a moment with friends